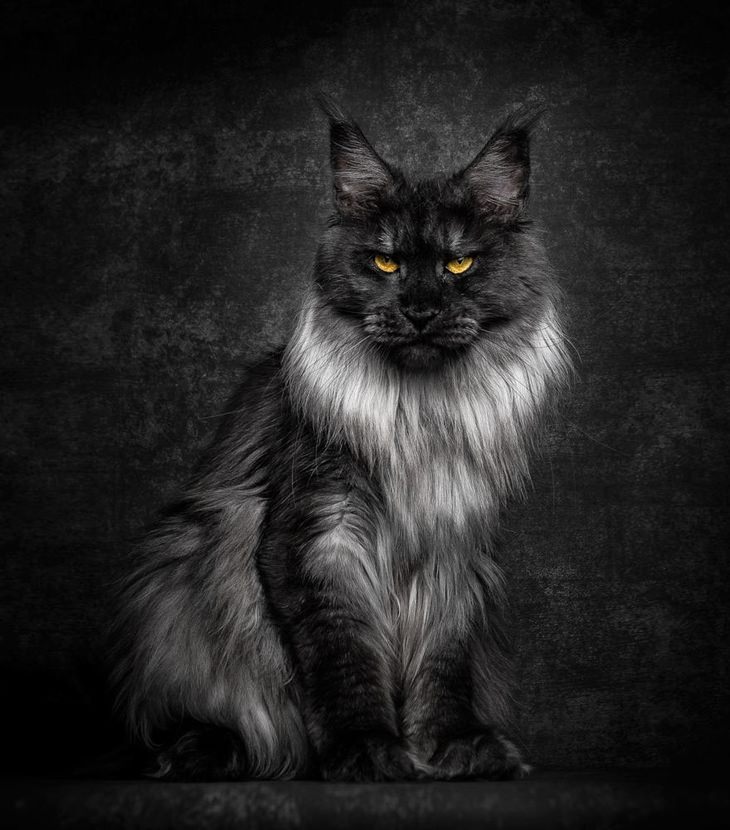 By his own admission, Sijka thinks cats are beautiful, mystical beasts. "My passions are cats and photography, I do my best to combine these two things as good as I can," the photographer says on his website.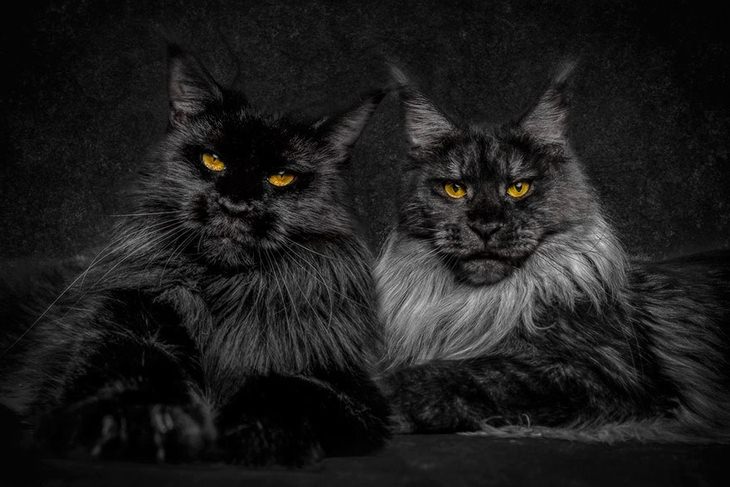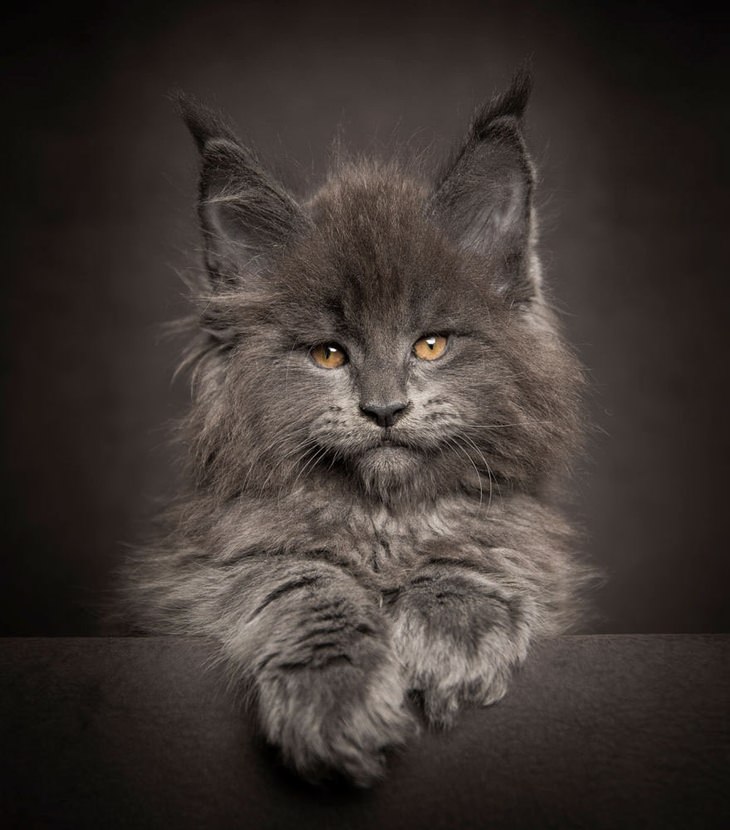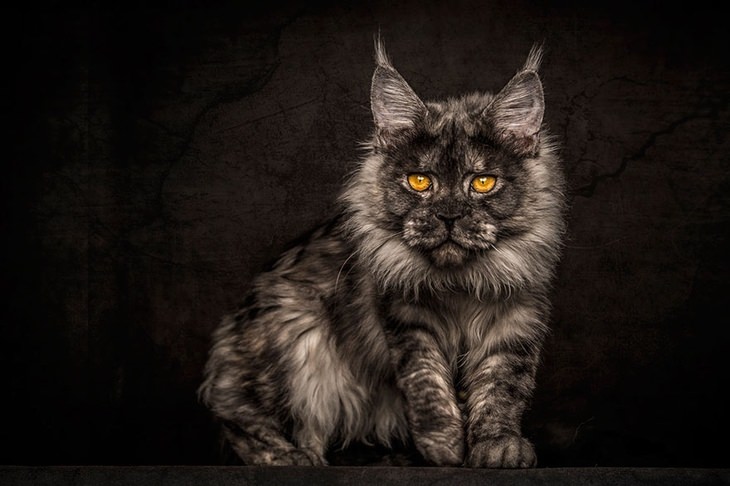 Sijka says that he got his inspiration for this photo series from photos of Dolce Vita and De La Loo, two of the most majestic black Maine Coons. They were photographed beautifully on a simple, black background, just as these specimens were.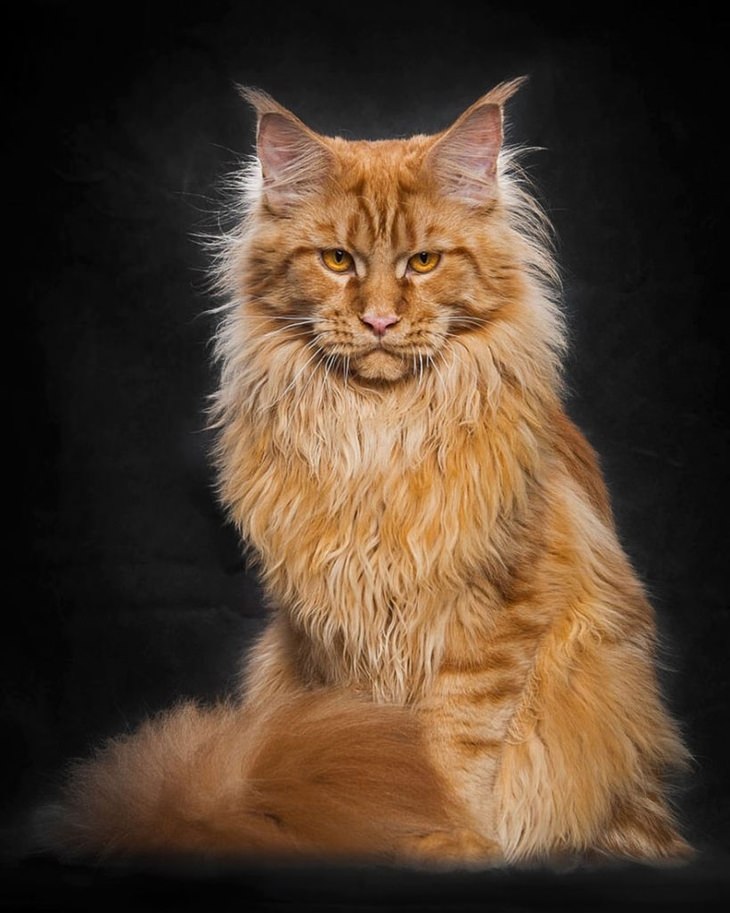 He added that he didn't want to take pictures similar to other beautiful cat pictures - he wanted to do something special. That's what led him to experiment with light, backgrounds and retouching.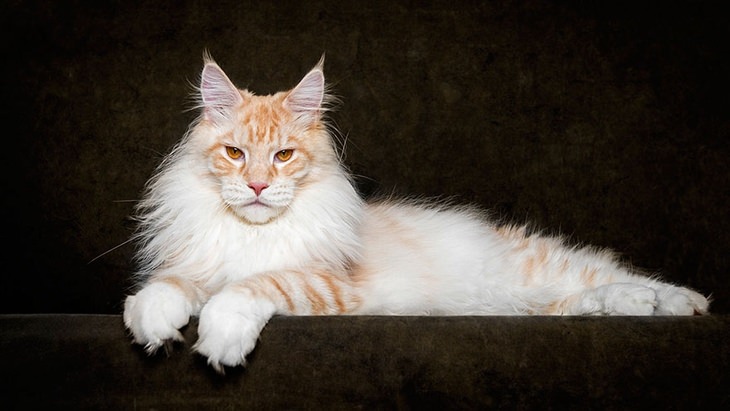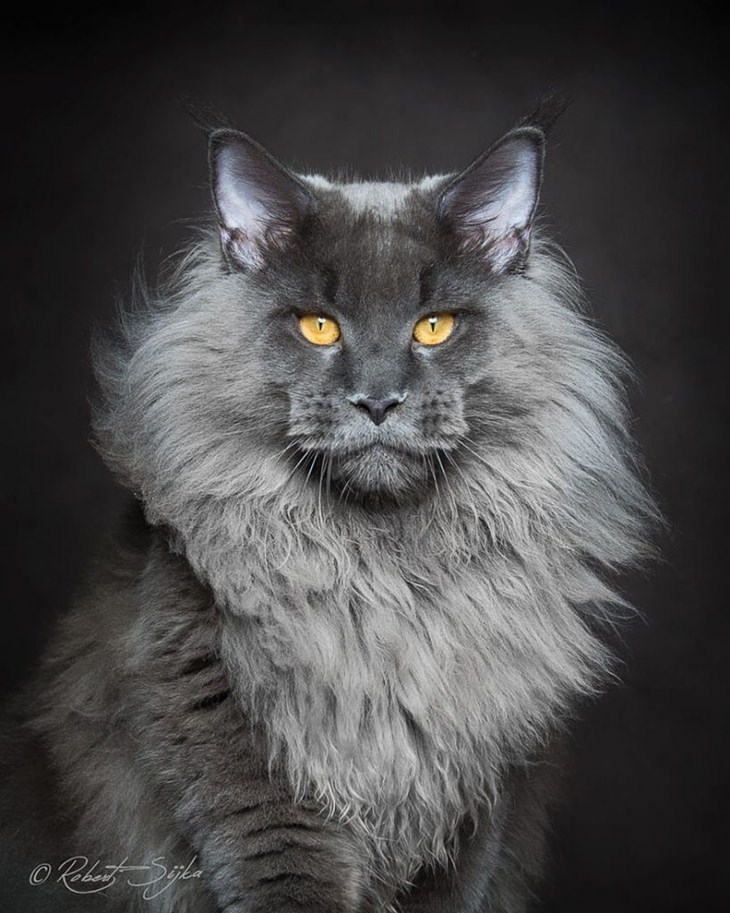 Sijka is somewhat of a Maine Coon aficionado - he owns the only Maine Coon cattery in China. The photographer is actually from Poland, but he does a lot of business in China together with his family. Some 99% of his cats are Maine Coons, because he's impressed by their size, intelligence, and loyalty.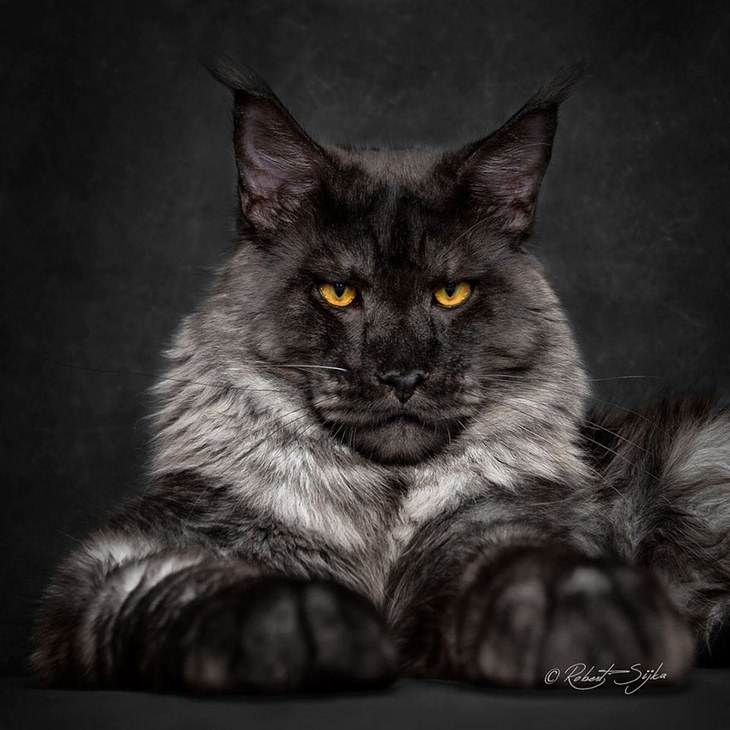 The cats are said to like playing very much - particularly toy chasing and hunting.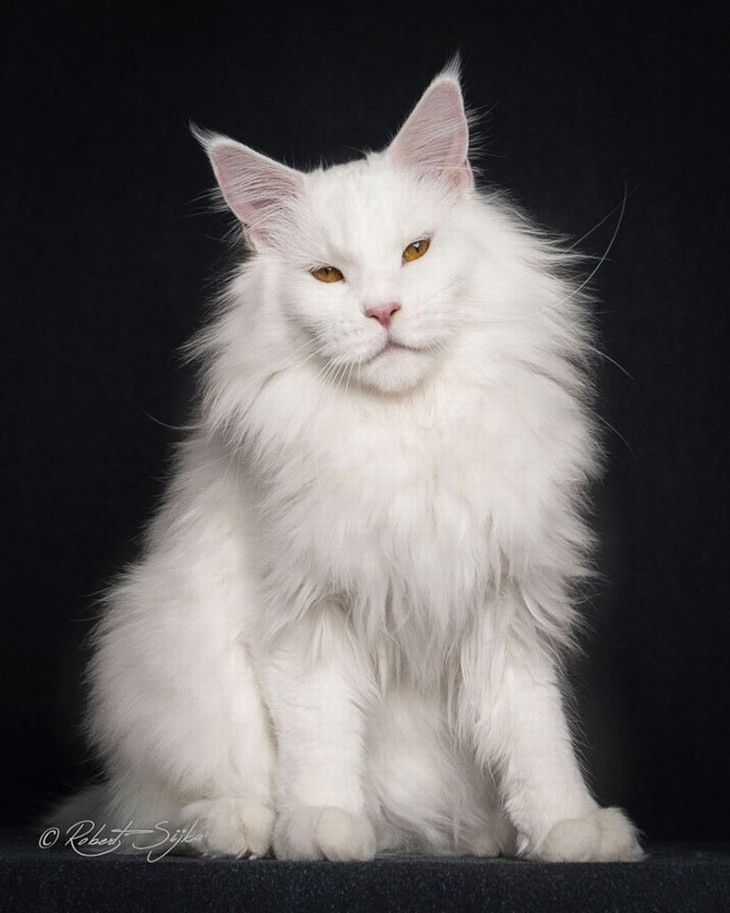 The main point of interest for the photographer was the cats' facial expressions. Their eyes are intense and their emotions seem to just flow out of them. That's why he chose to photograph them on as simple a background as possible - in order for all the attention to be focused on them.