Making people laugh is the hardest thing to do. Jimmy Craig manages to accomplish this with ease, one comic panel at a time. The comic artist captures the humor of everyday events in his single-panel comics in a simple yet entertaining manner. Jimmy's minimalistic drawing style is pleasing to the eyes, while his humorous depictions of commonplace events and situations leave you chuckling. Scroll on to enjoy some of the artist's wittiest one-frame funnies.
Related: These Talking Animal Cartoons Will Have You in Stitches
1. Bee careful!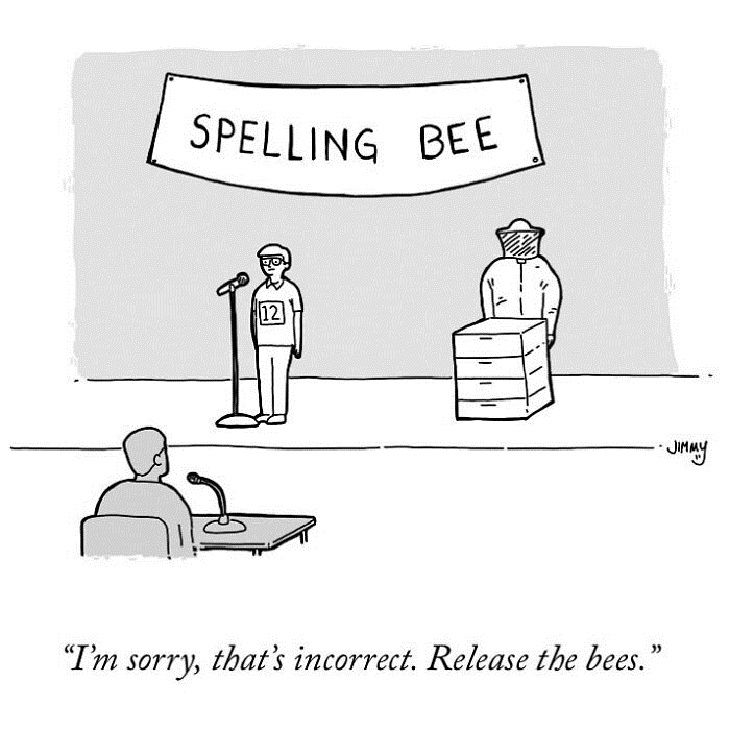 2. How considerate!
3. Make that two dogs and we have a deal
4. Can't blame her
5. There's always one
6. Sigh, not again!
7. Sob, sob...
8. Where's the lie?
9. Taking on Inspector Gadget was not the smartest idea
10. Keeping up with the Millers
11. This tub rules!
12. Ouch!
13. Too late
14. I feel personally attacked
15. Darn those evil coconuts!
16. So close...
17. Where's the 'Blissfully Ignore' box?
18. That's a nightmare, kid
19. I don't think so...
20. Good one, Santa