It happened to us all - we ordered take out and waited excitedly for our delicious food to arrive... only to be bitterly disappointed. It might be that the food is cold or the sauce is missing, but sometimes, the order is so shockingly different from what we expected that the only way to describe it is, well, a FAIL. This is exactly what happened to the people who shared the photos below. From crispy salmon served in Pringles chips, to a salad that is just one vegetable, these disappointing takeout orders are so bad they're funny.
1. It's like they didn't even try...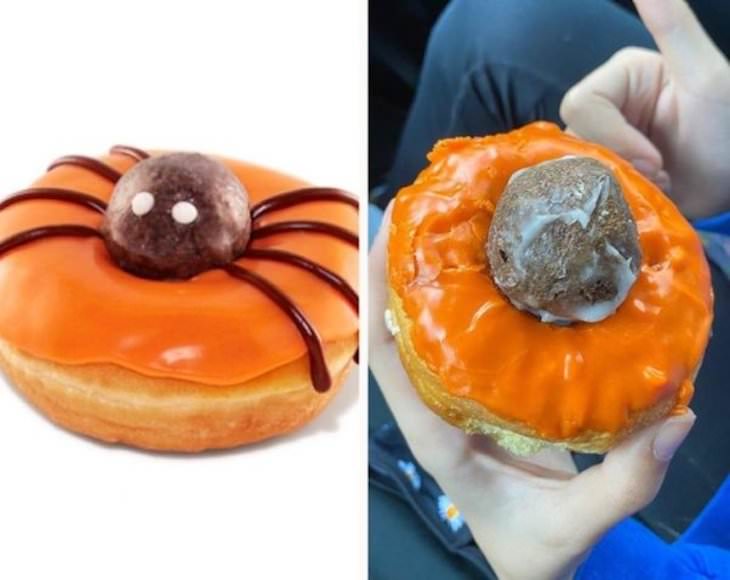 2. These are meant to be cheesy fries.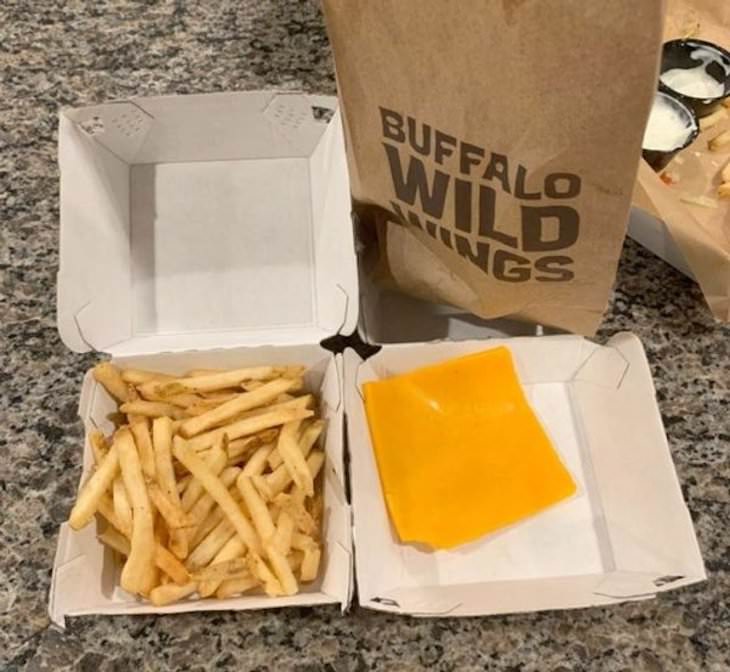 3. When you order an iced coffee and get crushed ice blended with some brewed coffee.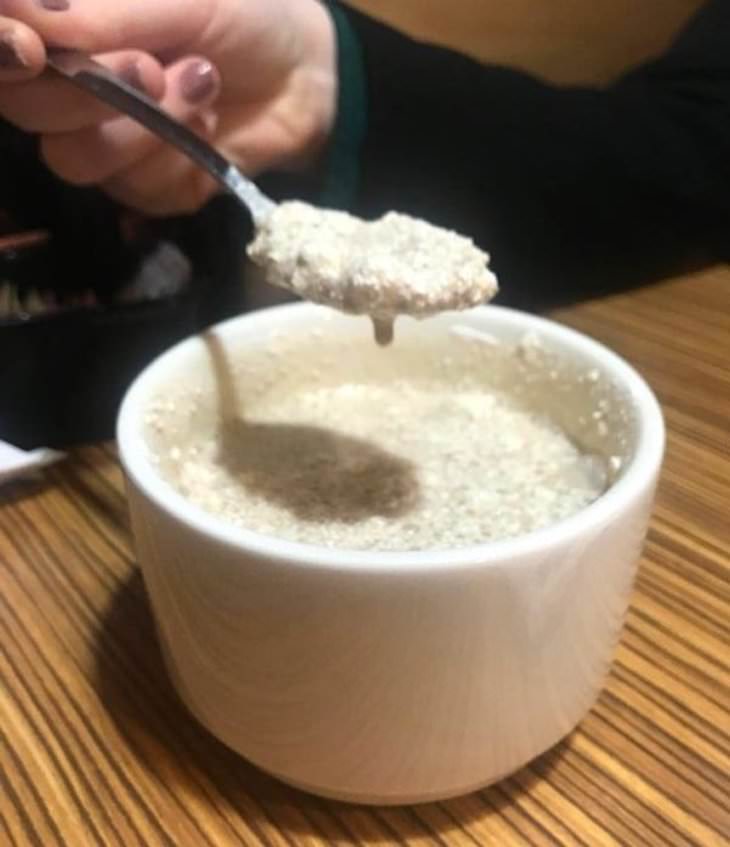 Related: 14 Restaurant Servings So Ridiculous They're Hilarious
4. "This happy-face pancake my daughter just ordered... My daughter couldn't stop laughing so maybe it's a job well done."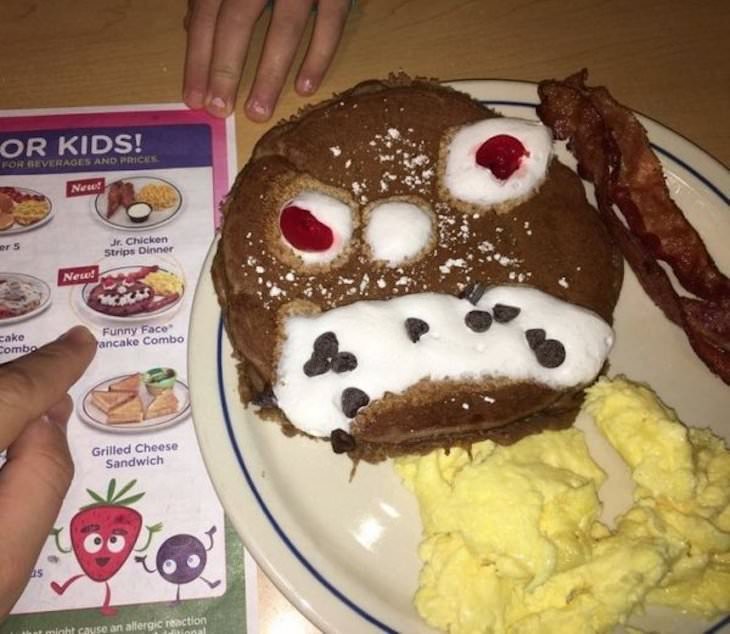 5. Crispy spicy salmon that turned out to be salmon served on top of Pringles chips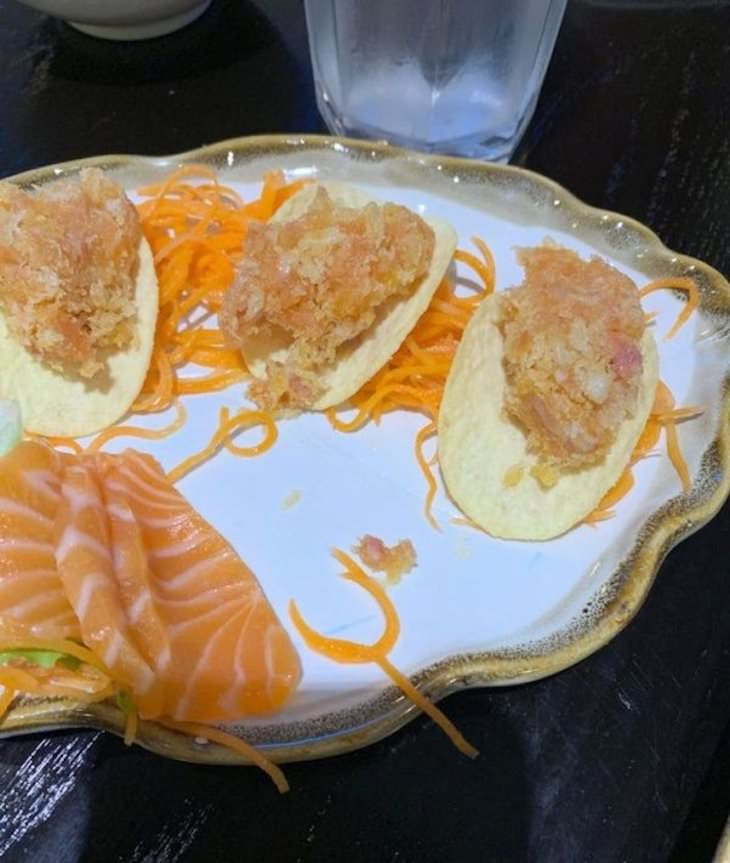 6. Made the burger, boss...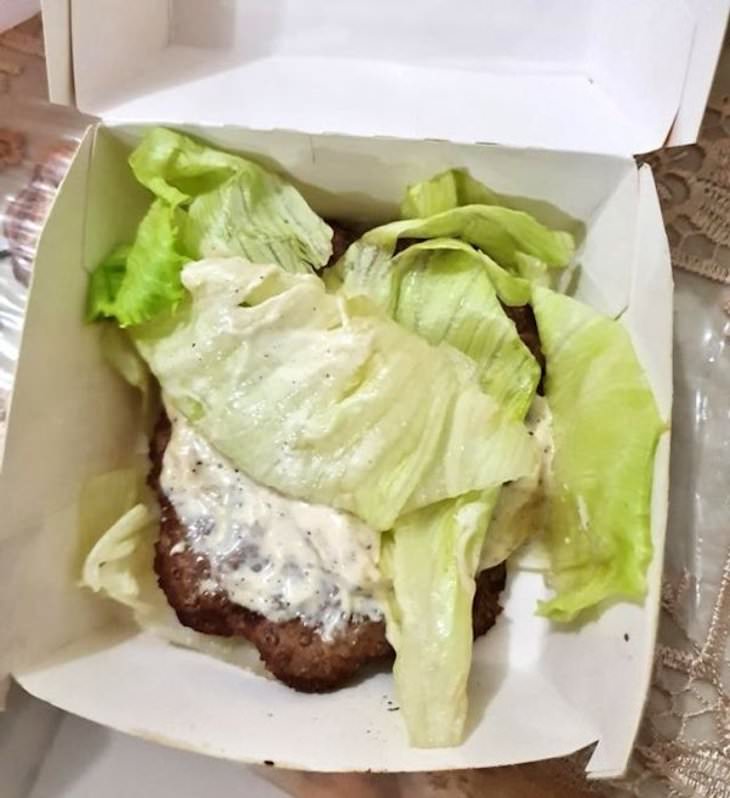 7. This is a 'tomato salad' served in a real restaurant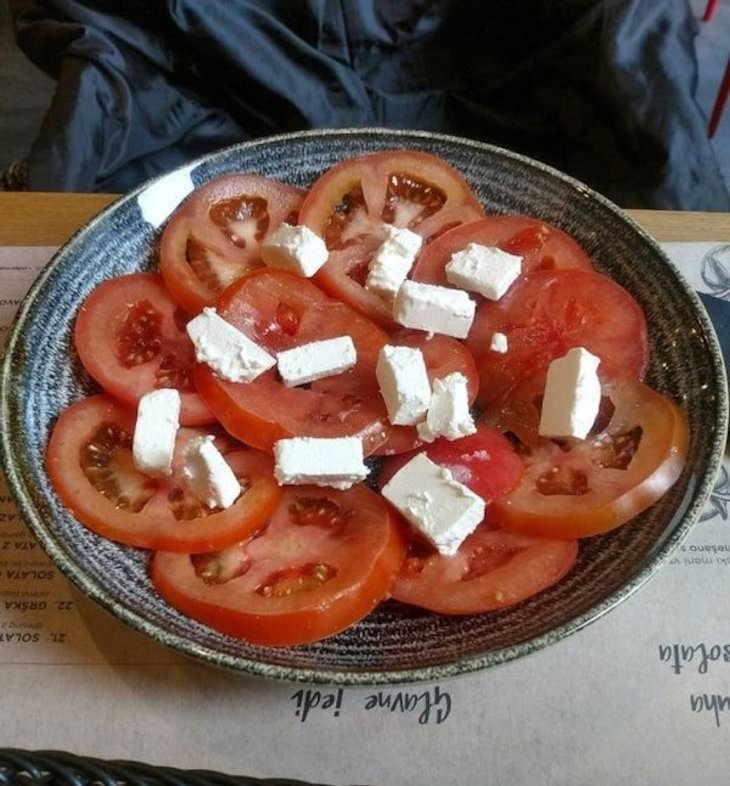 Related: Takeout Orders That Killed Our Appetite But Made Us Laugh
8. This carrot cake definitely looks like it's worth the $16 it cost...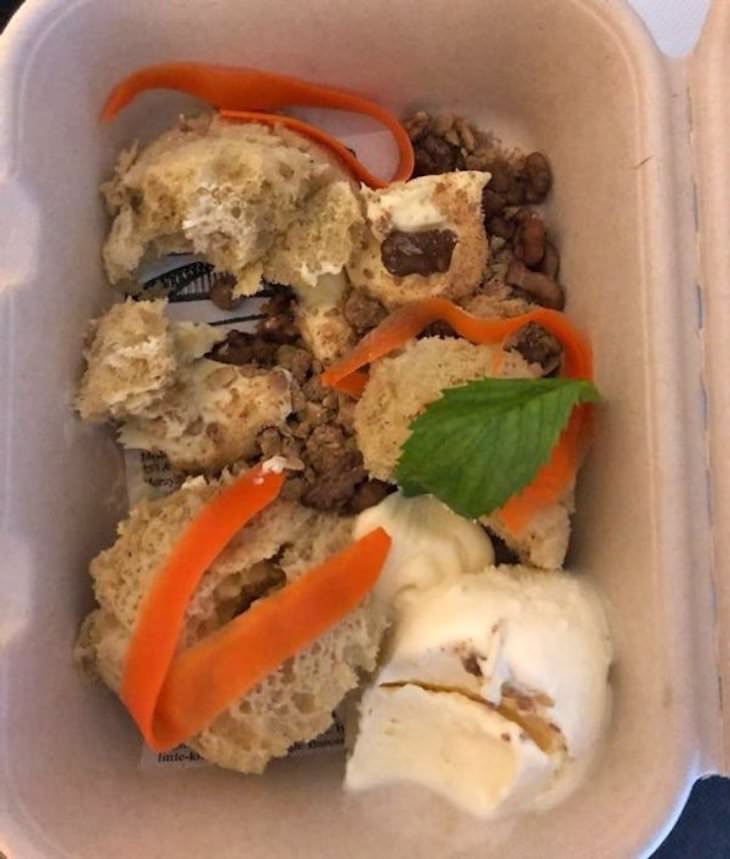 9. Ordered a salami baguette from the menu - it must be DIY?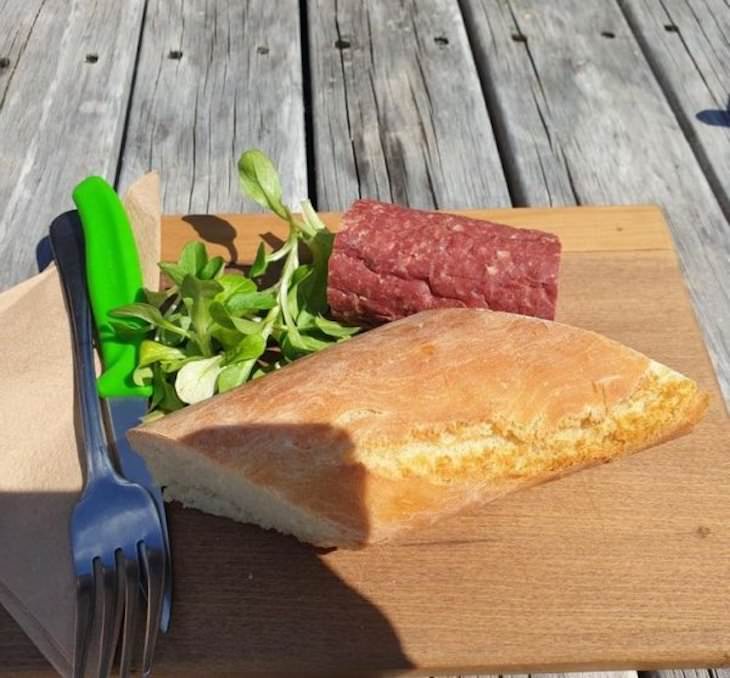 10. A "bruschetta" ordered from a gourmet Italian restaurant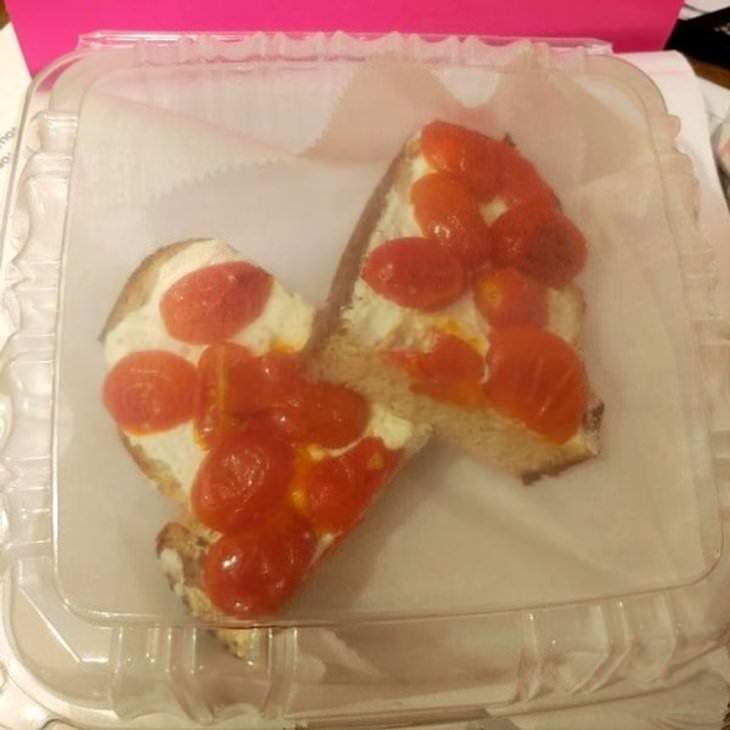 11. Expectations vs. reality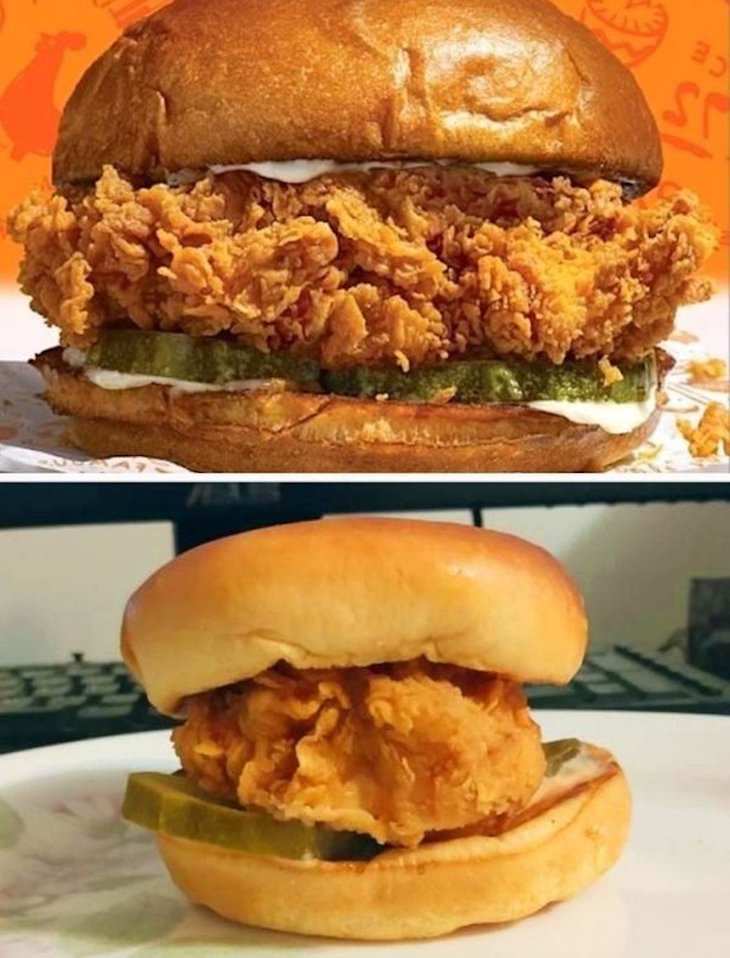 12. This is what happens when you order iced coffee to be delivered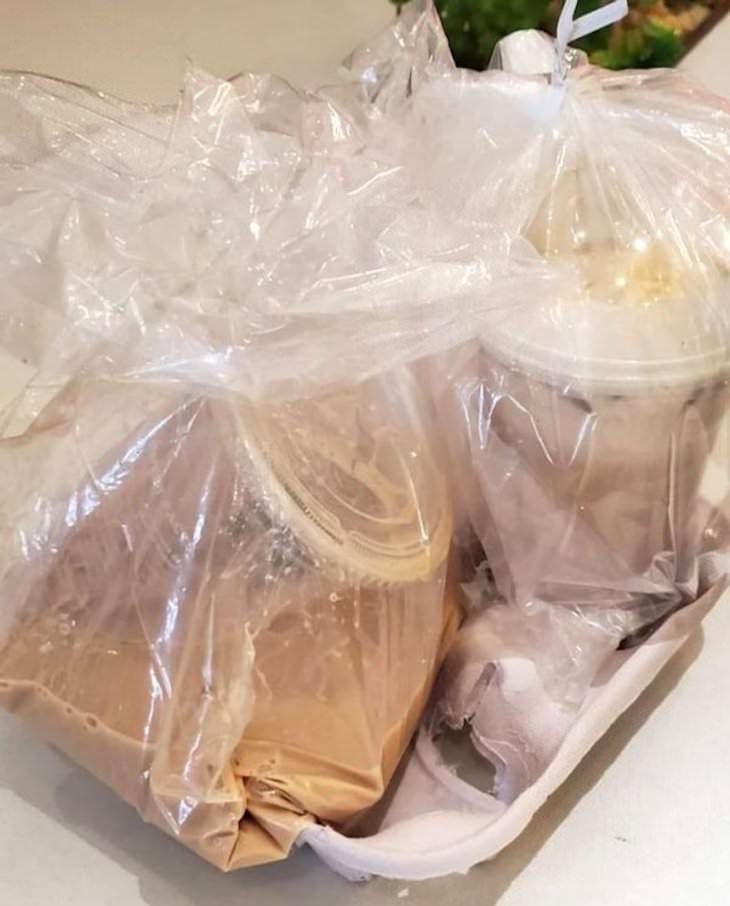 Source of images: AcidCow
If you found these photos funny, share them with others!