Playing cards are such a beautifully complex tool to keep us entertained and occupied. Conceptually, they are simple enough. Each card has its own value and is a part of a suit (hearts, spade, etc.) making each card absolutely unique. Using that, a myriad of card games have been developed which played an important role in many a family fun night. But some designers decided to add an extra layer of fun to the game, in the form of playing cards that look like something out of a fantasy world.
These cards, most of which are widely and easily available for purchase, have been uniquely designed to awe and amaze. Some have been created as beautiful tributes to classic books and films, while others just swirl shapes and colors to create a beautiful print to go along with the ordinary number and symbol on each card. For anyone that enjoys illustration and DIY handicrafts, these are a great option, though they are equally effective at adding to the fun of game-play. One way or another, these decks will make your next round of game night sparkle with color and extra joy.
1. Bacon Playing Cards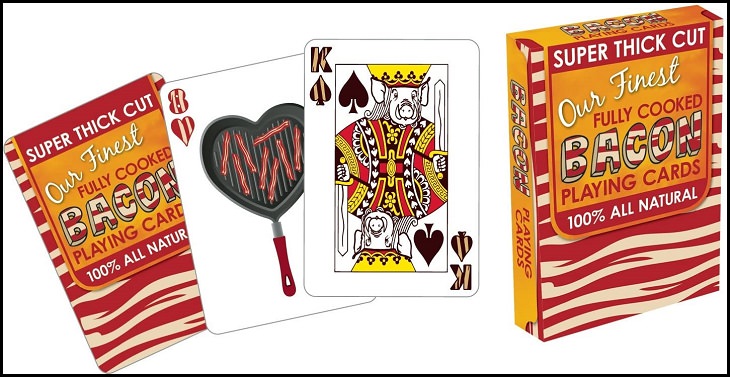 (Amazon)
100% "all-natural" standard poker-sized playing cards for pork-lovers with 52 different delectable images of bacon.
2. Pixel Playing Cards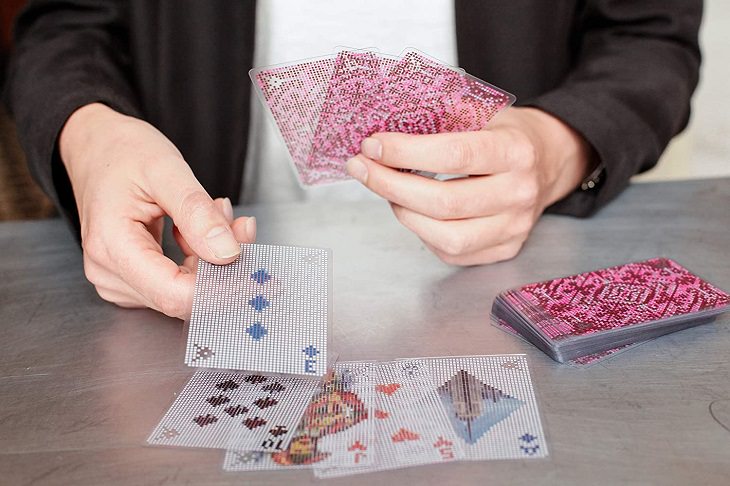 (Amazon)
Pixelated poker-sized cards that create the ultimate optical illusion when moved to confuse your opponents with.
3. Blue Wolf Playing Cards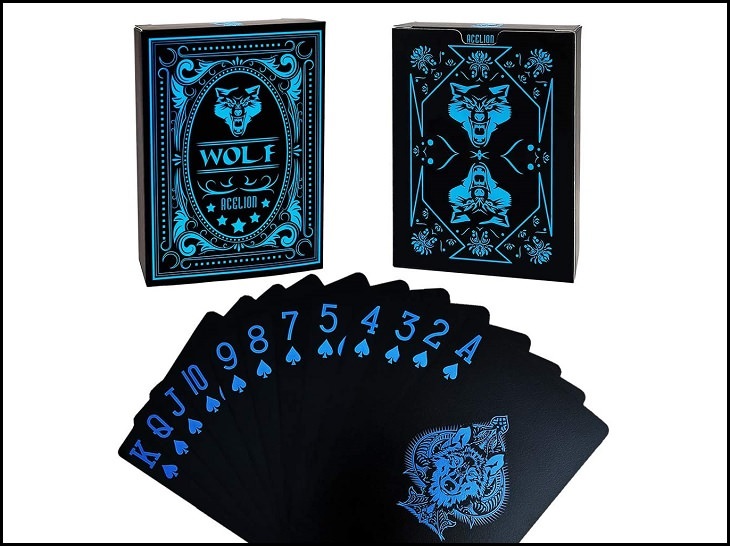 (Amazon)
This high-quality waterproof deck consists of 54 cards (inclusive of 2 jokers), with a sleek finish and vibrant blue images against the black background.
4. Jane Austen Playing Cards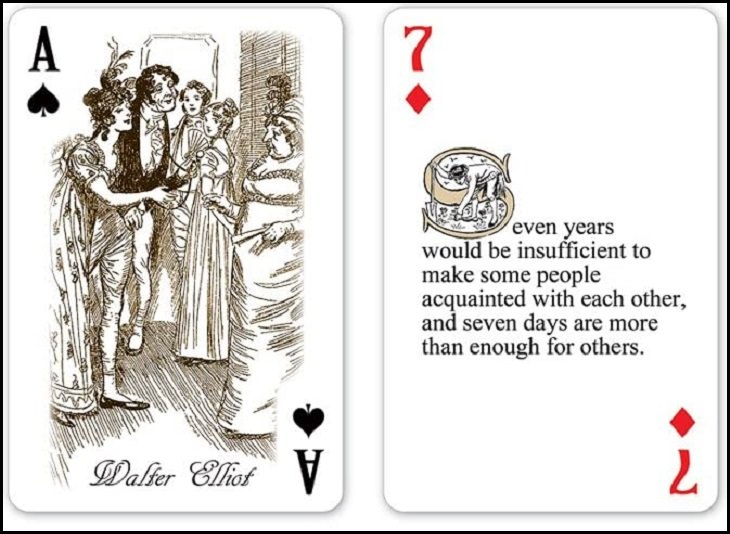 (Amazon)
For anyone bitten by the literary bug, this deck of 54 comes with all of your favorite quotes and characters from Jane Austen novels.
5. Ouija Playing Cards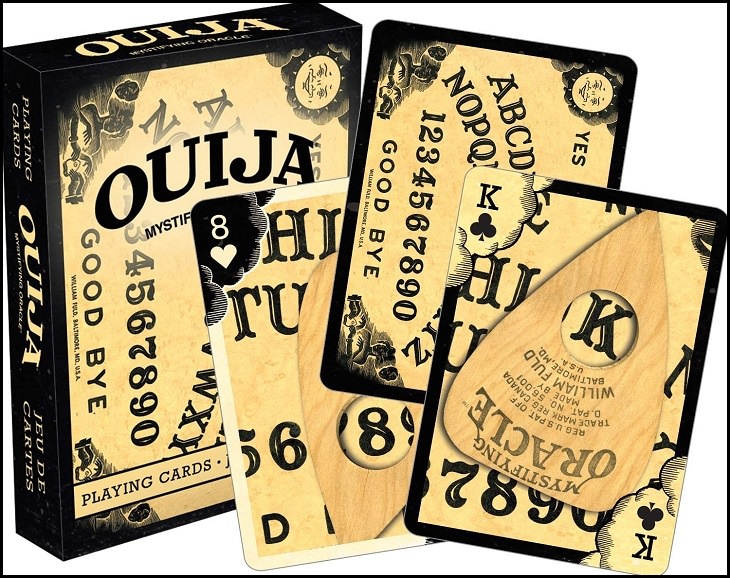 (Amazon)
Every fan of the weird and wacky needs these Ouija-inspired playing cards to combine the funnest and spookiest games.
6. Space Playing Cards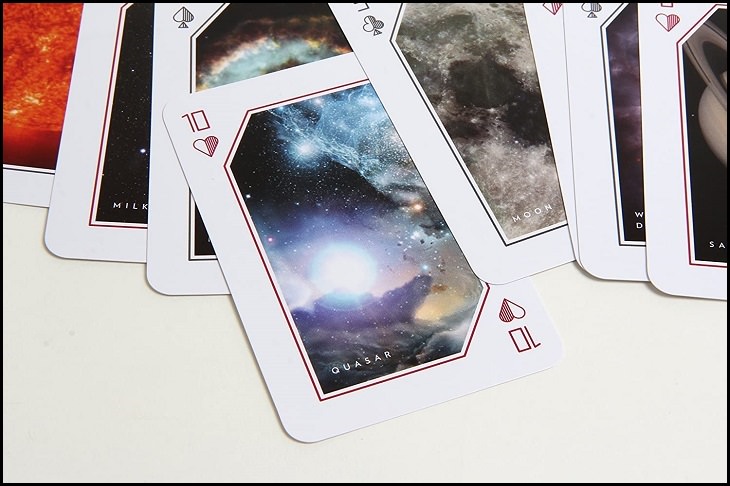 (Amazon)
This deck of 54 features incredibly immersive photographs of space taken straight from the archives of NASA.
7. Prism Playing Cards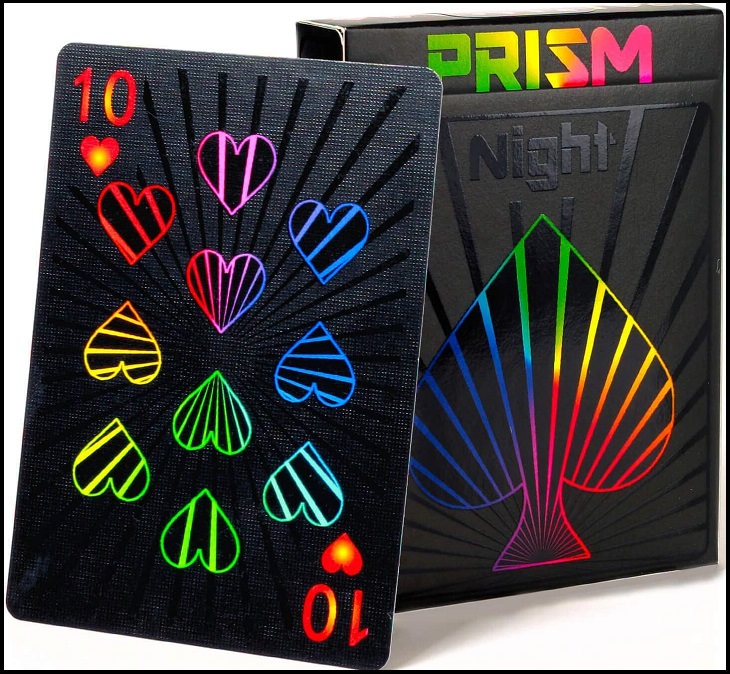 (Amazon)
These playing cards feature a rainbow of colors against a black background, etched in high-quality gloss ink for optimum visibility and a full range of color and brightness.
8. Mythical Creatures Playing Cards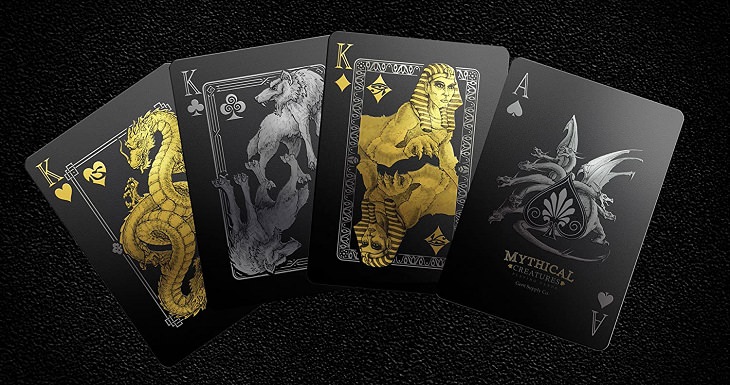 (Amazon)
These cards will test your knowledge of East Asian, Egyptian, Norse, and Greek Mythology with different mythical creatures.
9. Minimalist Playing Cards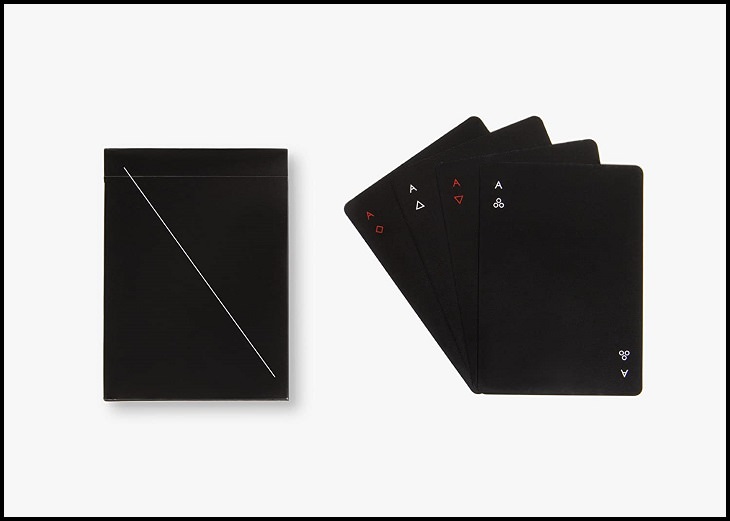 (Amazon)
The name says it all. Also available in white.
10. Illuminated Tarot Playing Cards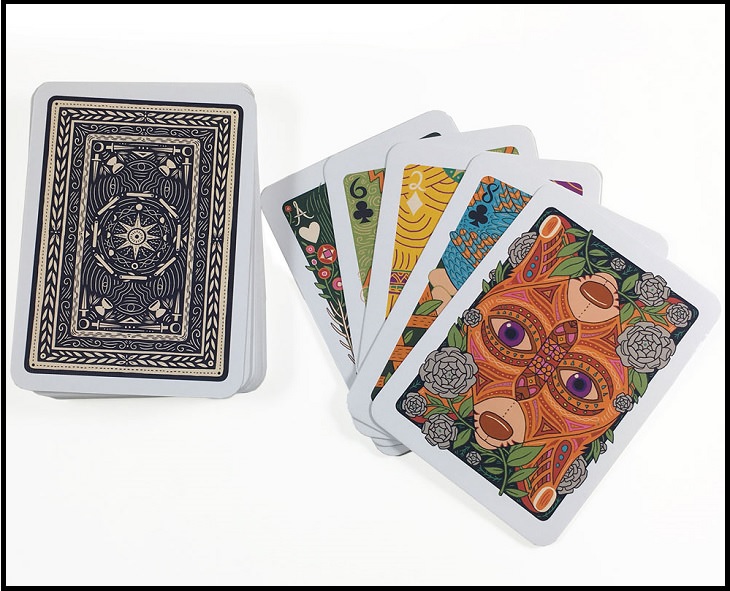 This custom-designed deck of cards is imbibed with the artist's interpretation of traditional tarot symbols, with each card having its own meaning.
11. Playing Art Deck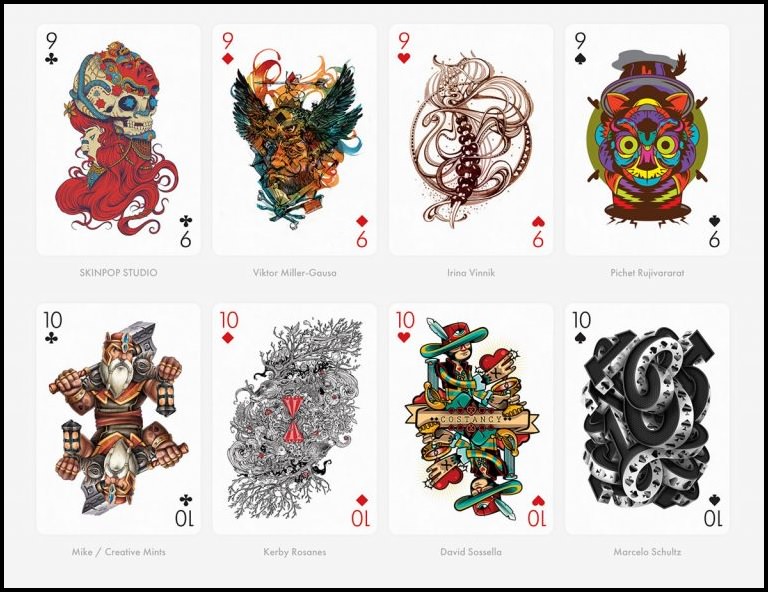 Each card in this deck was designed and created by a different artist using each of their own unique styles.
12. Ghostbusters Playing Cards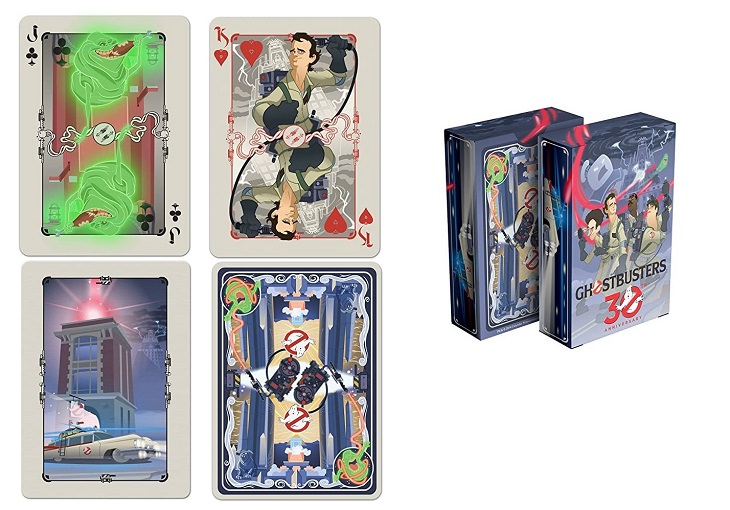 (Amazon)
On the 30th anniversary of the 1984 classic Bill Murray film Ghostbusters, this deck with custom illustrations depicting scenes from the movie was released.
13. 4 Times of America Playing Cards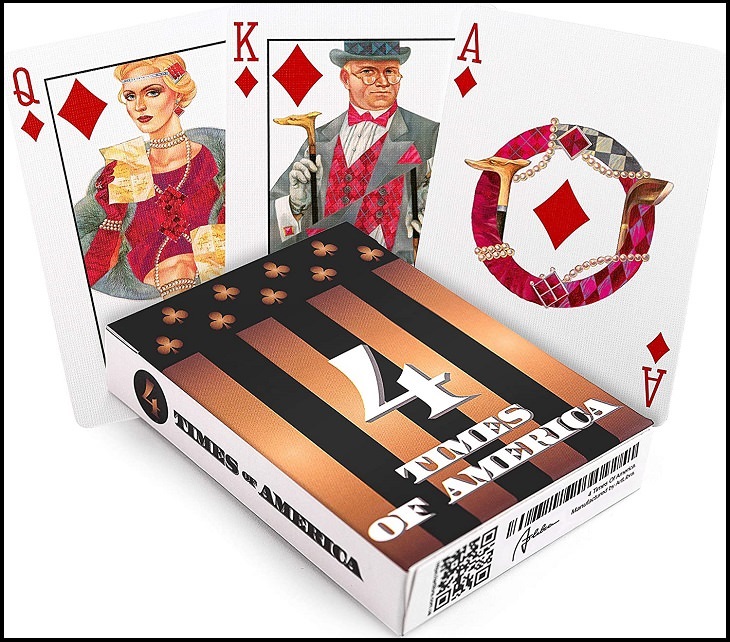 (Amazon)
A custom-designed deck with illustrations by a professional painter portraying 52 figures and symbols from different parts of American History.
14. Alice in Wonderland Playing Cards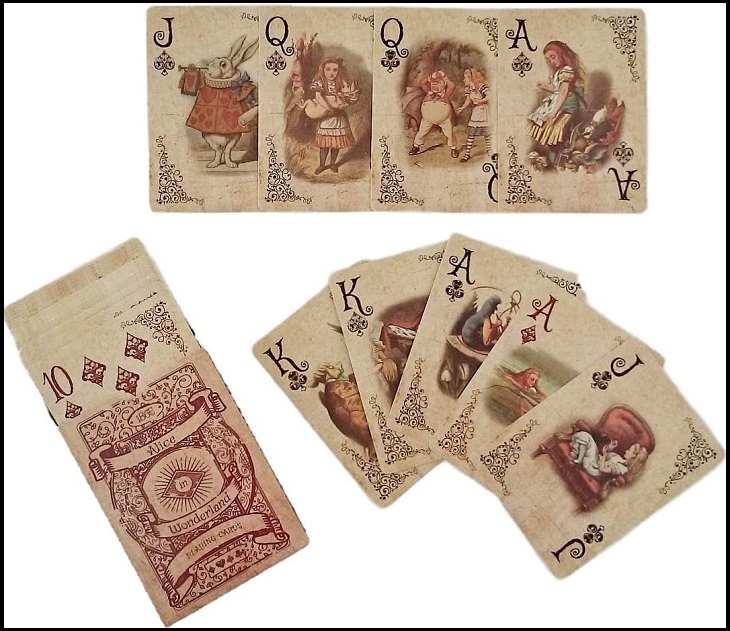 (Amazon)
Step into Wonderland with Alice and this deck of cards, complete with the curled calligraphy and guests of the Mad Hatter's Tea Party!
15. 7 Deadly Sins Playing Cards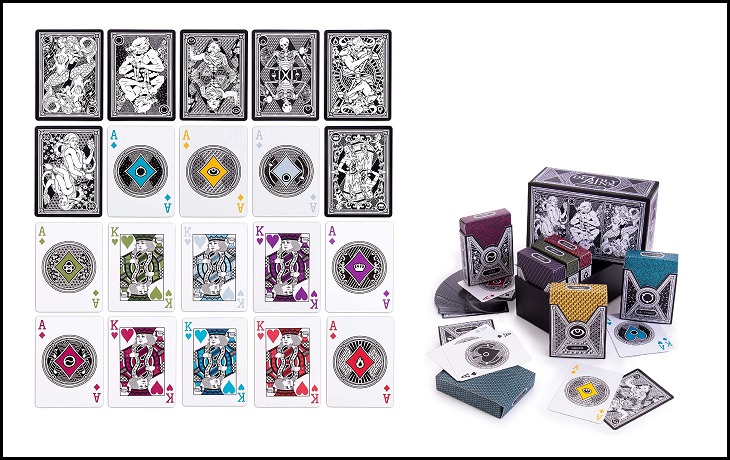 (Amazon)
Abandon all hope, ye who enter here. For fans of Dante Alighieri's Divine Comedy is this artist deck of cards, bringing to life the struggles endured by those entombed within the 7 circles.
16. Rainbow Playing Cards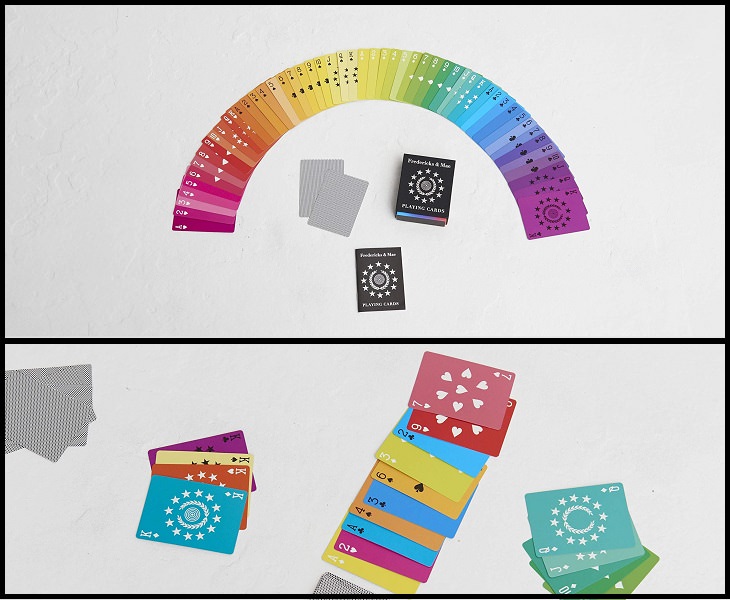 (Amazon)
Yes. The dream is real. Each card is given its own unique vibrant color so you can make your own rainbow during every card game.
Don't forget to share these colorful card designs with family and friends!