One could say that Agatha Christie is one of the most successful writers of all time. A century after her best-selling novels were penned, they are still in high demand. So high, in fact, that titles like "Sad Cypress", "Murder at the Vicarage", "Partners in Crime" and the "Murder of Roger Ackroyd" have sold about a billion copies worldwide.
Christie was born under the name Agatha Mary Clarissa Miller on September 15, 1890. The youngest of three siblings, Agatha was schooled at home by her mother, who greatly encouraged her writing. In 1914, she wed Colonel Archibald Christie, a Royal Flying Corps pilot, and took up nursing during World War I. Her first novel "The Mysterious Affair at Styles" was published in 1920 and introduced the now-famous detective character to the world - Hercule Poirot.
Christie was one of the most prolific writers of her time, too - she wrote 70 books throughout her career. Though murder mysteries were her forte, Christie was also noted for her romantic books and as a playwright. Although critics often gave her a hard time, Christie always enjoyed unyielding support form her fans. She was undoubtedly a remarkable woman, and as remarkable people often do, she uttered some memorable words. We gathered some of the most inspiring, introspective, and entertaining ones below.
1. Very few of us are what we seem.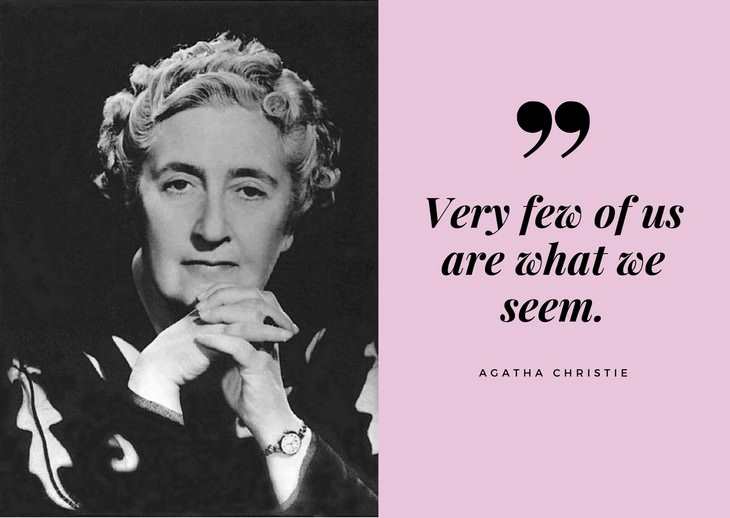 2. The truth, however ugly in itself, is always curious and beautiful to seekers after it.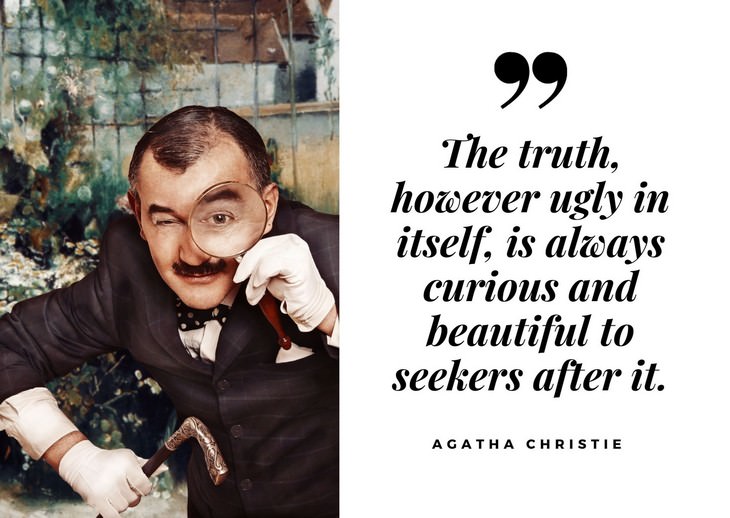 3. If you place your head in a lion's mouth, then you cannot complain one day if he happens to bite it off.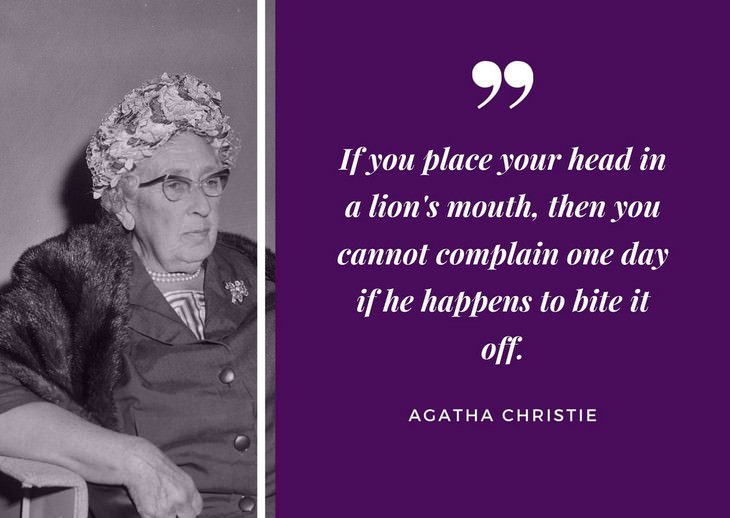 4. Instinct is a marvelous thing. It can neither be explained nor ignored.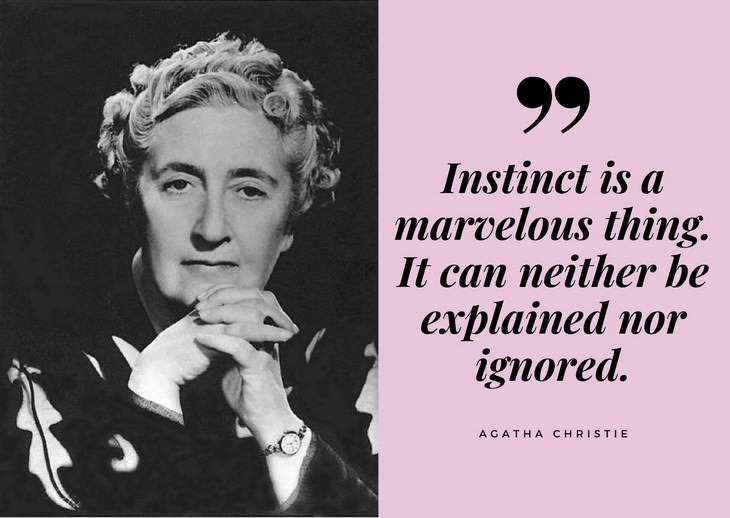 5. The best time for planning a book is while you're doing the dishes.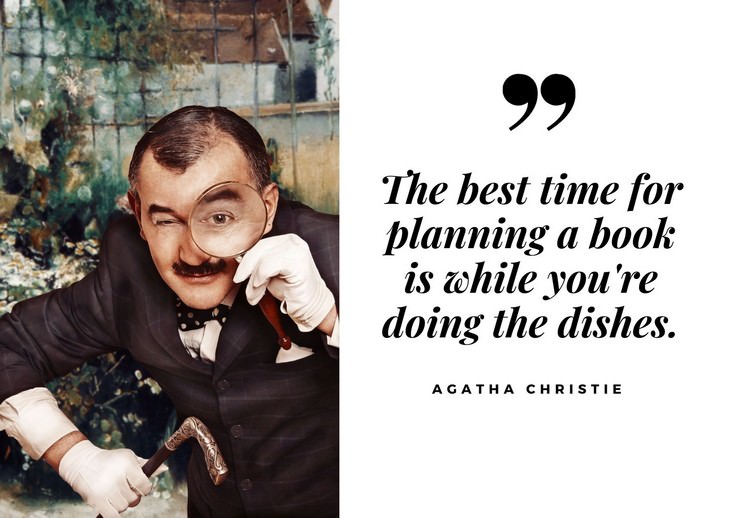 6. I like living. I have sometimes been wildly, despairingly, acutely miserable, racked with sorrow; but through it all, I still know quite certainly that just to be alive is a grand thing.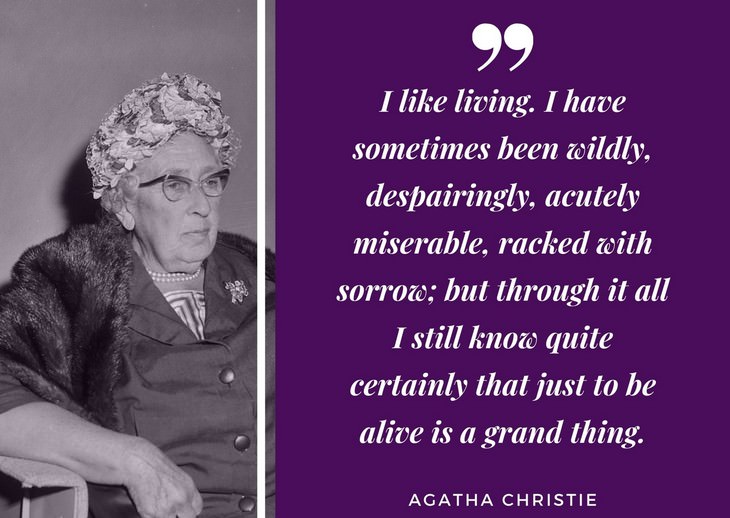 7. Time is the best killer.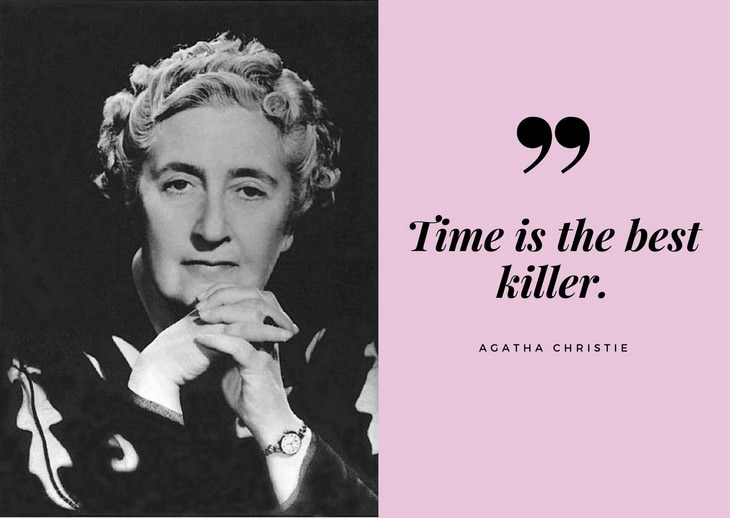 8. Never tell all you know—not even to the person you know best.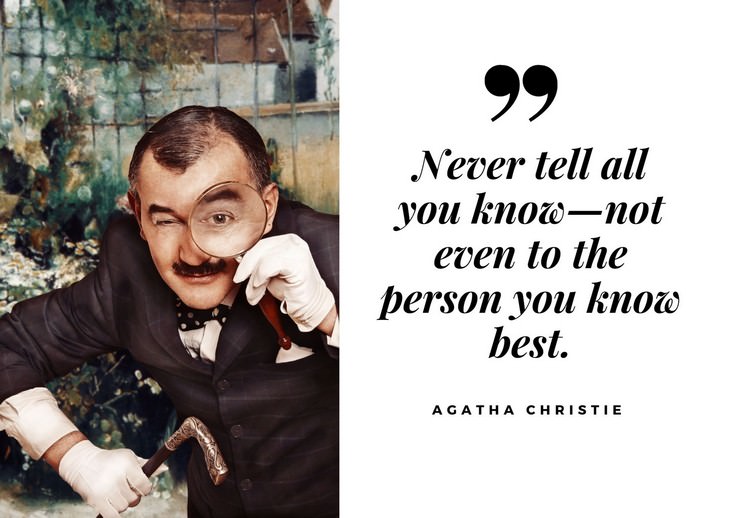 9. The young people think the old people are fools -- but the old people know the young people are fools.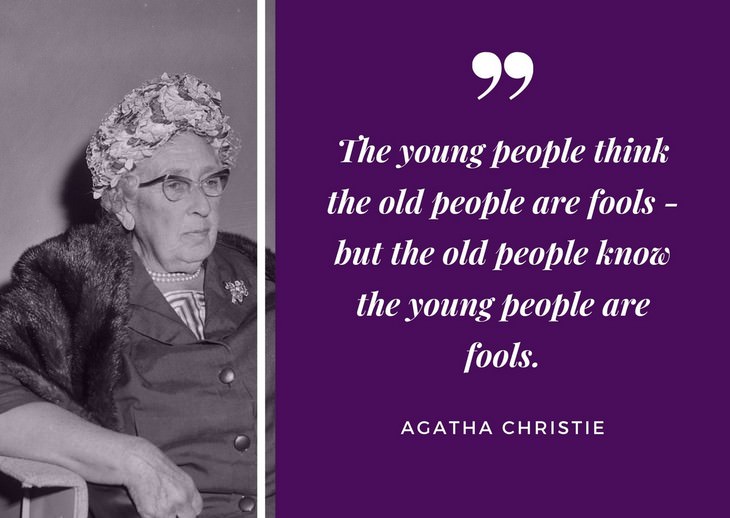 10. To every problem, there is a most simple solution.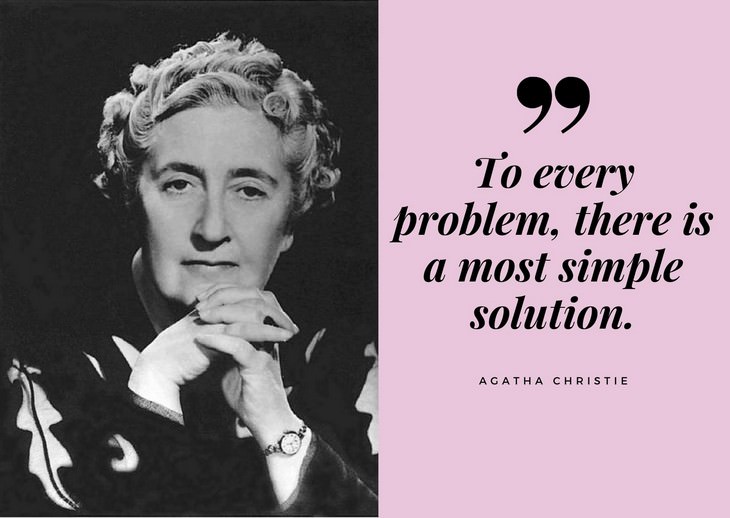 11. The secret of getting ahead is getting started.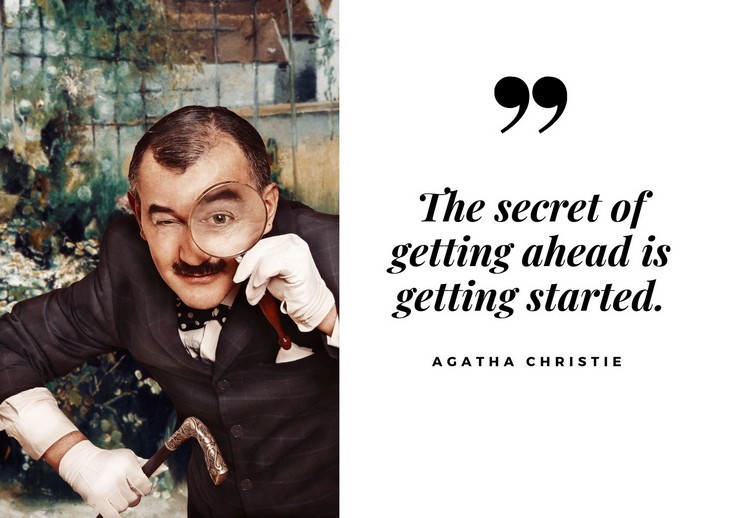 12. But surely for everything you love you have to pay some price.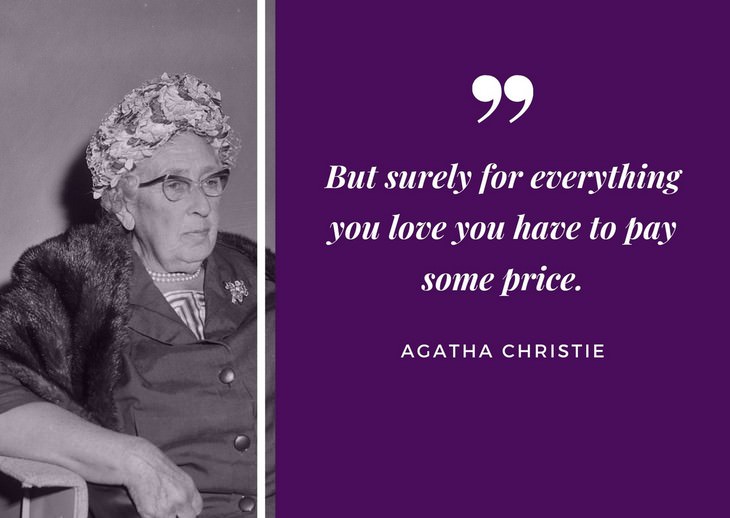 13. One doesn't recognize the really important moments in one's life until it's too late.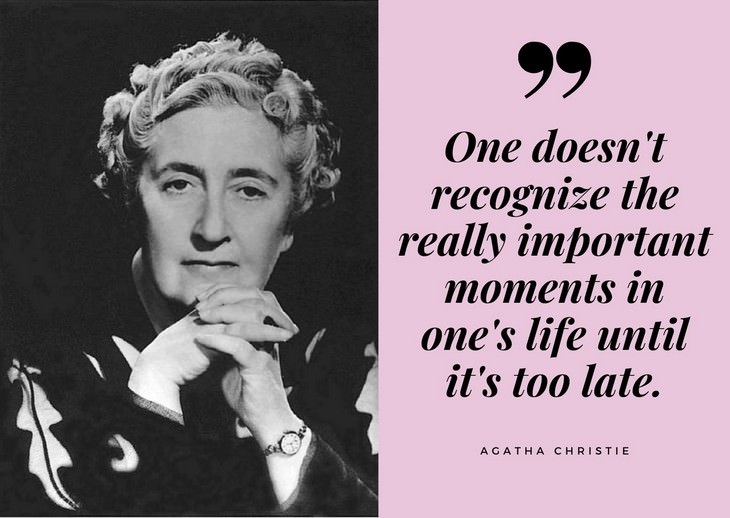 14. It is a curious thought, but it is only when you see people looking ridiculous that you realize just how much you love them.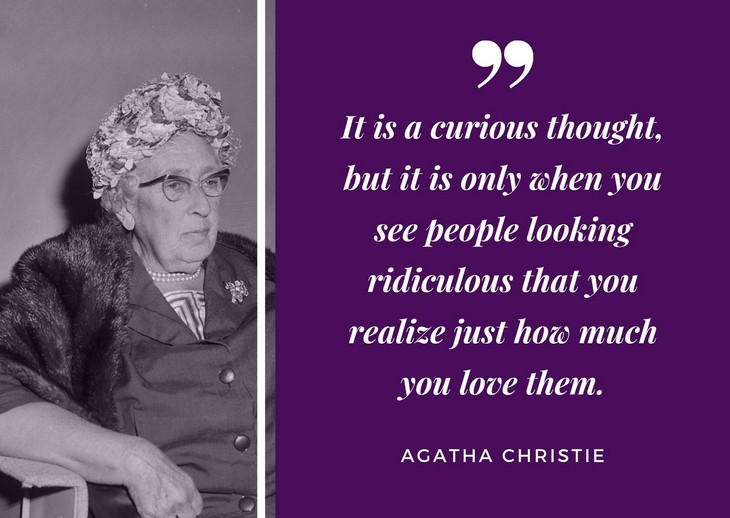 If you enjoyed this article, share it with someone who would love it too!