Ever been to the grocery store when the parking lot was nearly full? After scouring through each and every lane for a space, you see one spot near the end of the line and race towards it. But as you approach it, you realize the owner of the minivan in the next space decided both spaces were his. As a whirlwind of obscenities swirls through your head, you're left with no choice but to restart your fruitless search, now distracted by irritation. Well, that mini-van owner is one among many who leave most of us frustrated that driving tests don't come with personality checks. This clerical error has left roads and parking lots full of inconsiderate and enraging characters like these, the kings and queens of the ultimate parking fails.
1. Did this person confuse a stop sign for a parking sign?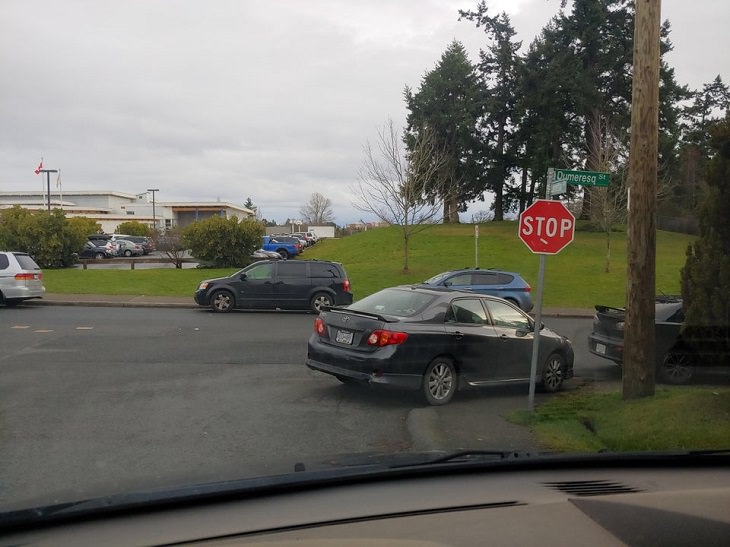 (Reddit)
2. "This isn't a parking space? Are you sure, officer?"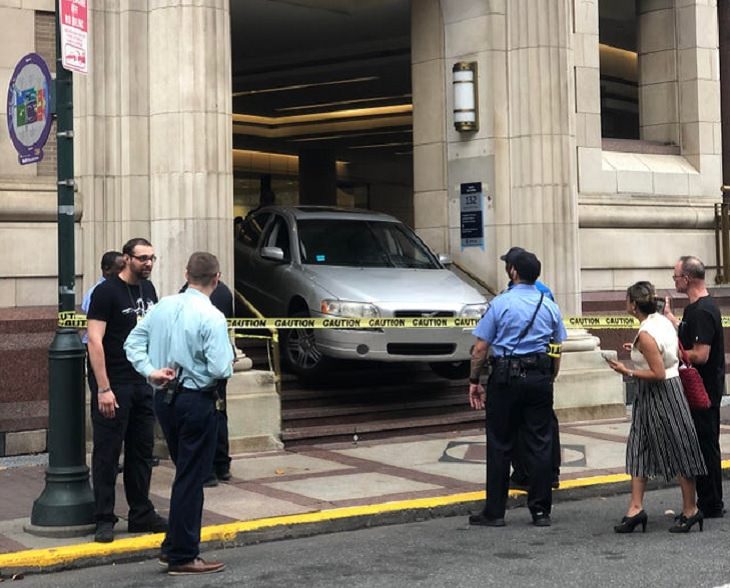 (Reddit)
3. Even if it wasn't a "no parking" space, that would still be abysmal parking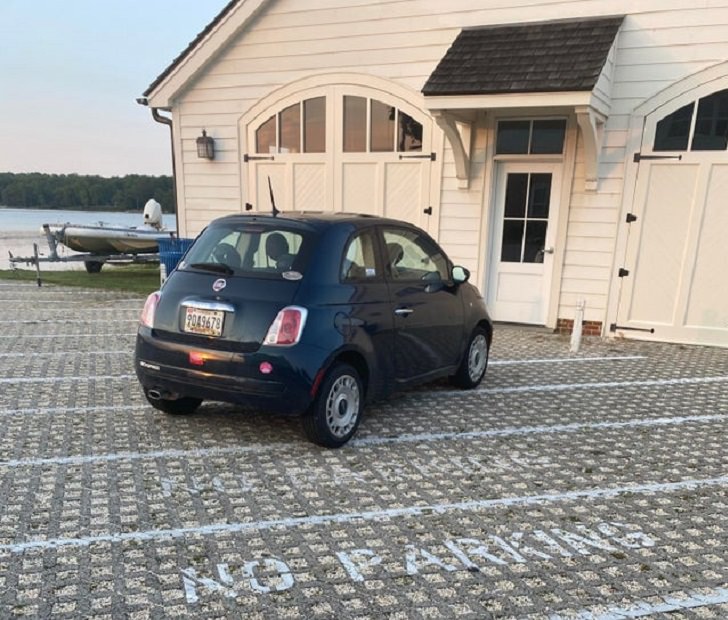 (Reddit)
4. The bumpiest parking space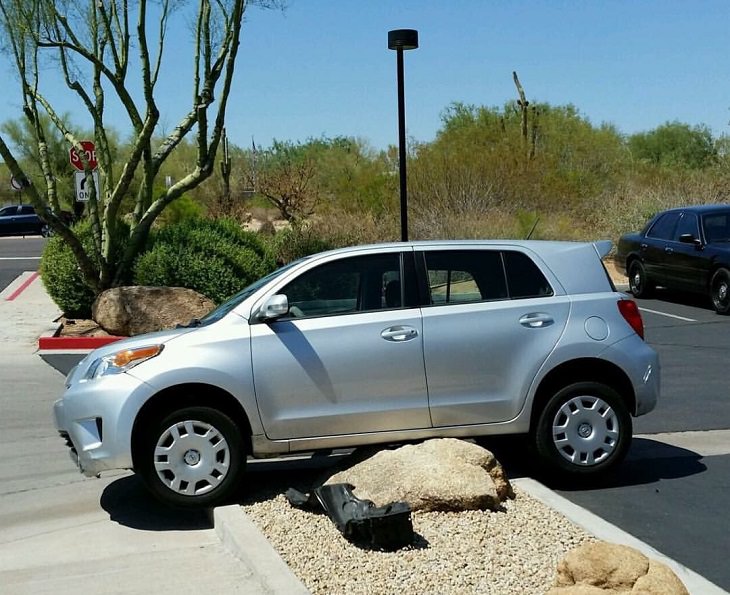 (Imgur)
5. A perfect fit.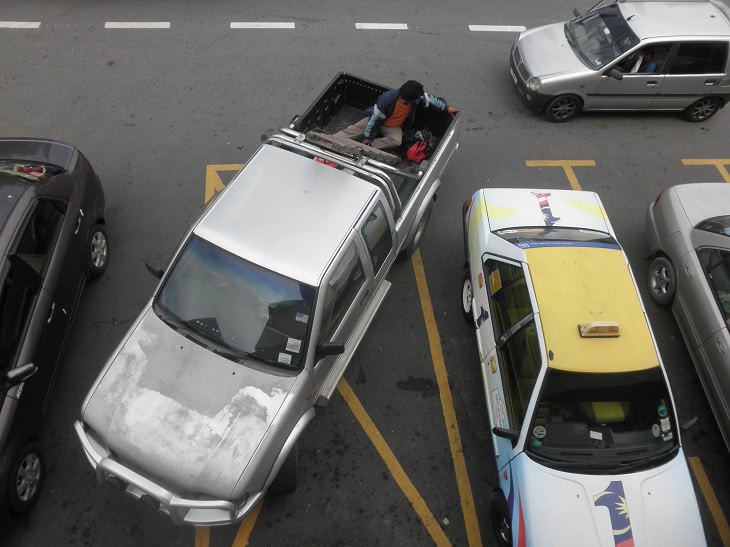 (Flickr)
6. If all trucks parked like this, there would be no hope for the rest of us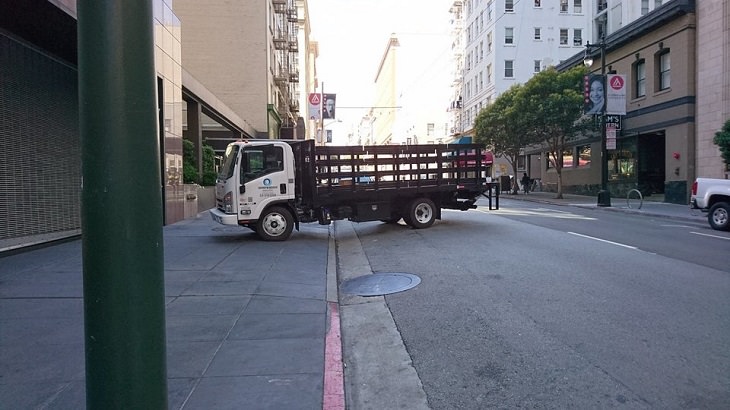 (Reddit)
7. Parking tip #76: If you can't parallel park, just carry traffic cones with you everywhere.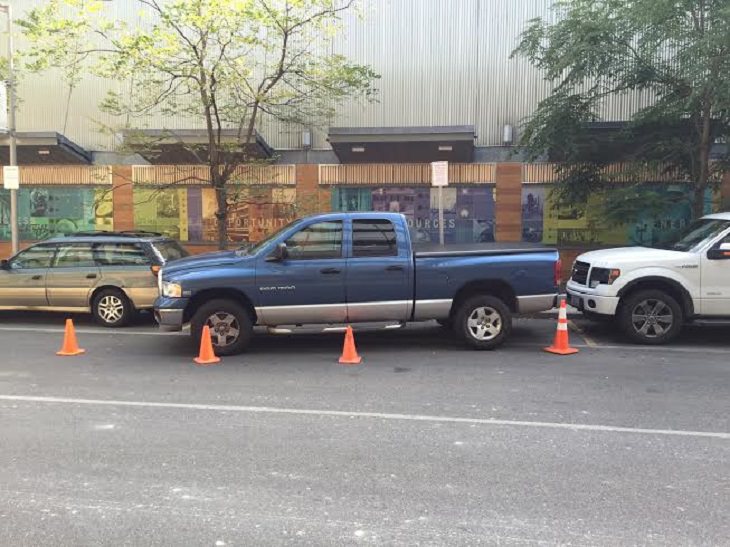 (Imgur)
8. "I'm not leaving a perfectly good parking space just because some idiot decided to put a tree there."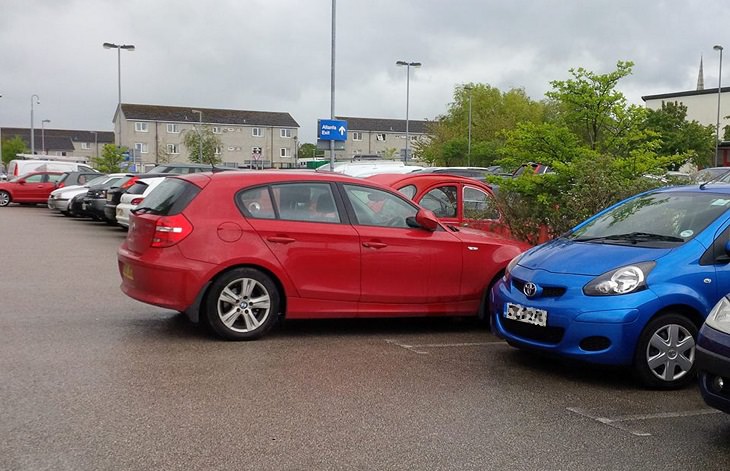 (Imgur)
9. Parking between the lines is for suckers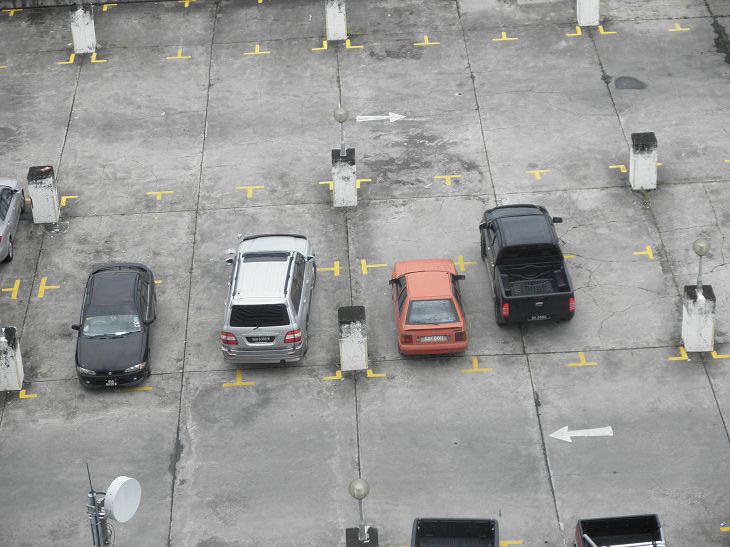 (Flickr)
10. This genius used a trailer to take up 5 spots instead of 2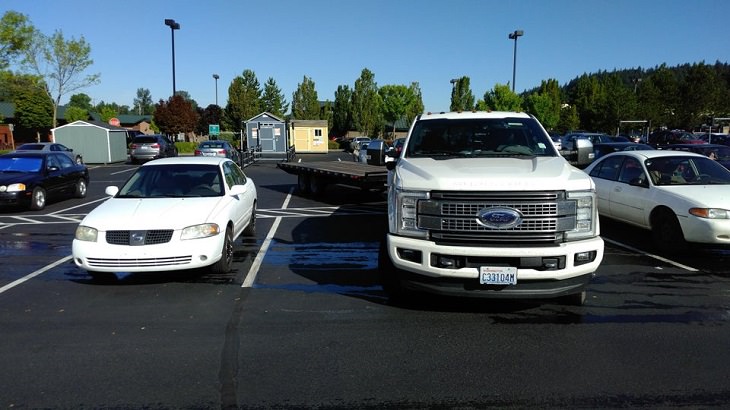 (Reddit)
11. "I knew I would find a space if I tried."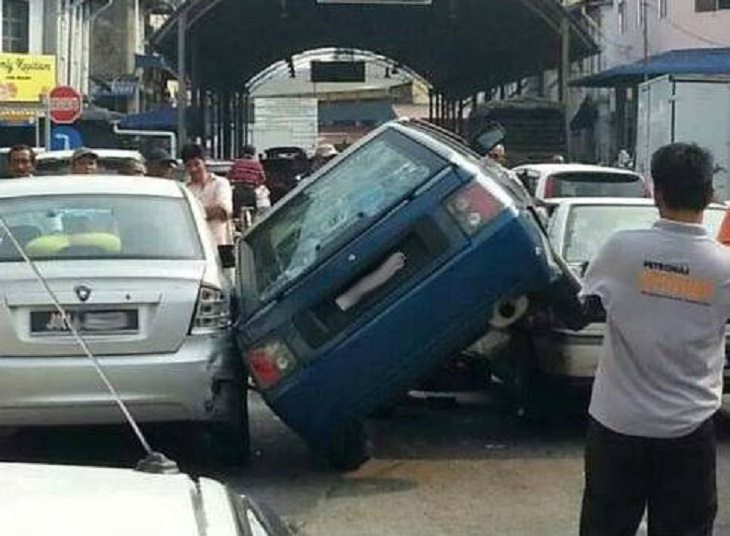 (Imgur)
12. Just because you have a Tesla, doesn't mean you know how to parallel park.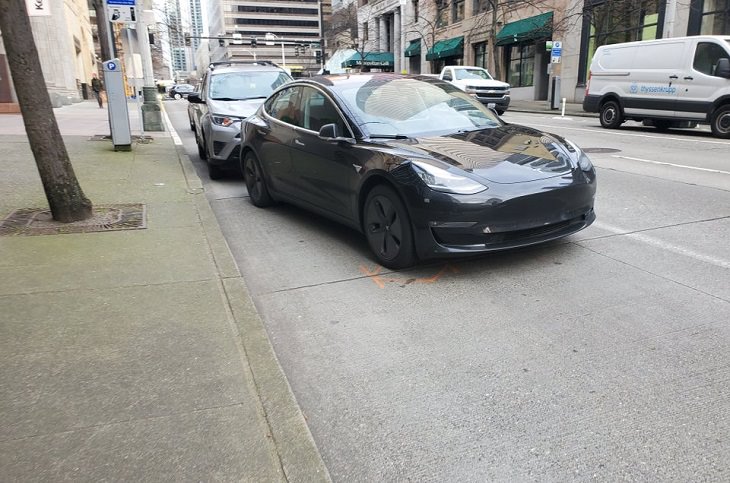 (Reddit)
13. Same goes for a pickup truck.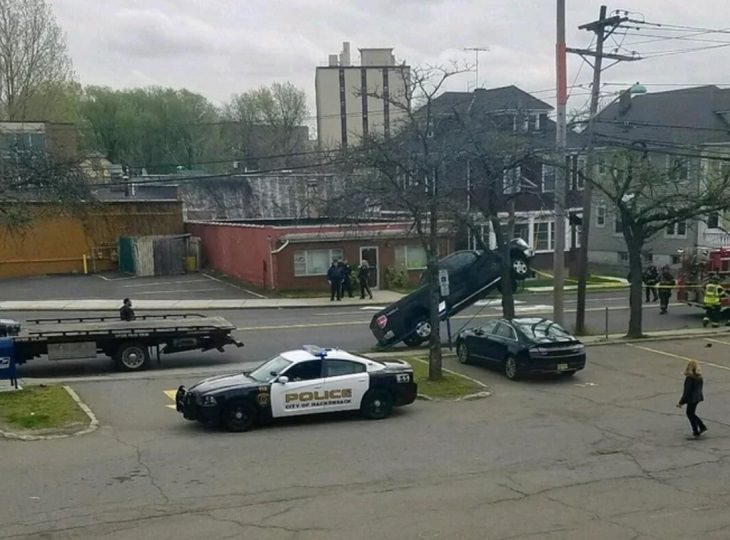 (Reddit)
14. "I needed to get to the store before it closed."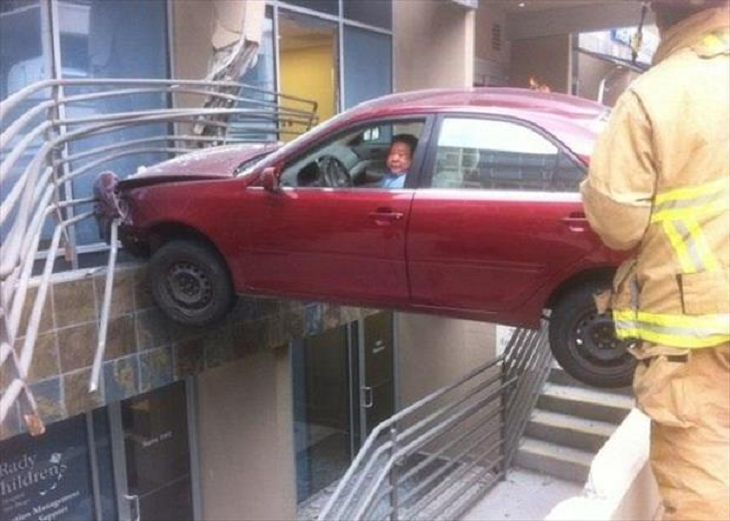 (Imgur)
15. X marks the spot.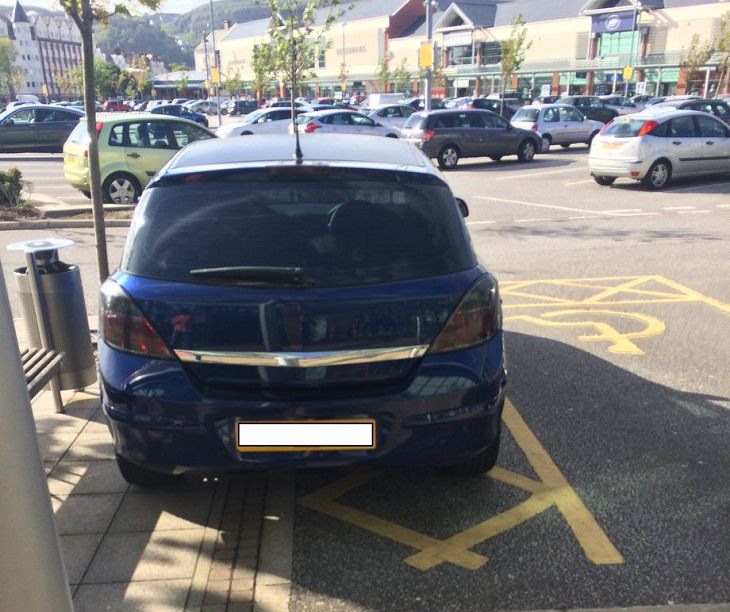 (Imgur)
16. "It really looked like there was enough space!"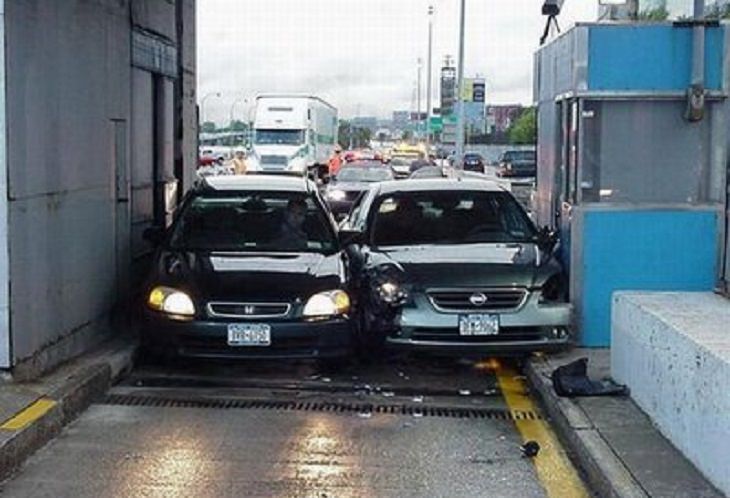 (Flickr)
17. Yet another parallel parking disaster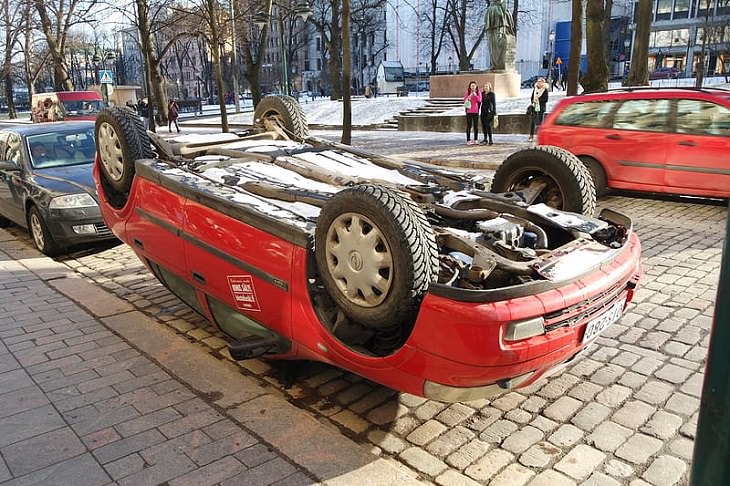 (Pikrepo)
18. Right in front of the exit. The driver of the car behind is cursing this guy to oblivion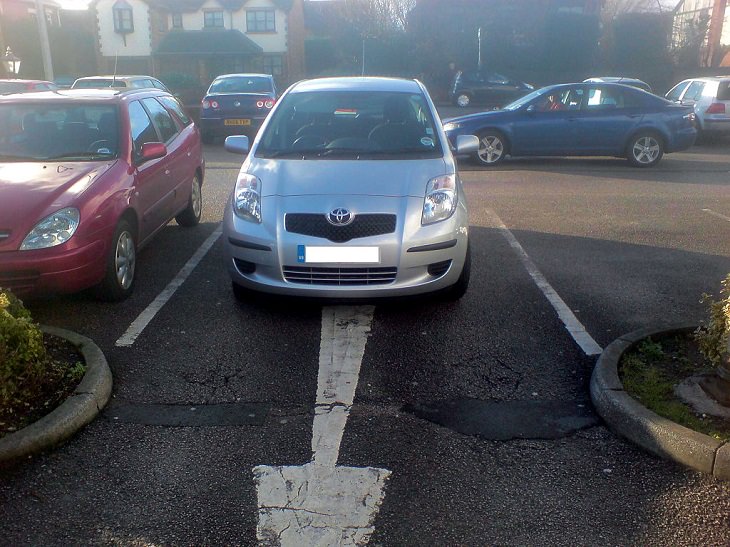 (By Violentbob, Wikimedia Commons)
19. They didn't even bother closing the door behind them.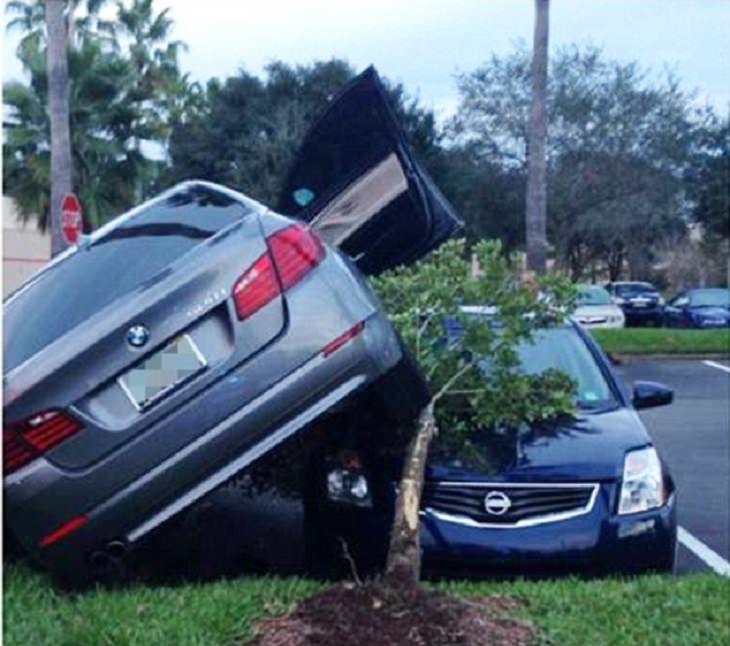 (Imgur)
20. The ultimate spokesperson for too-close parking.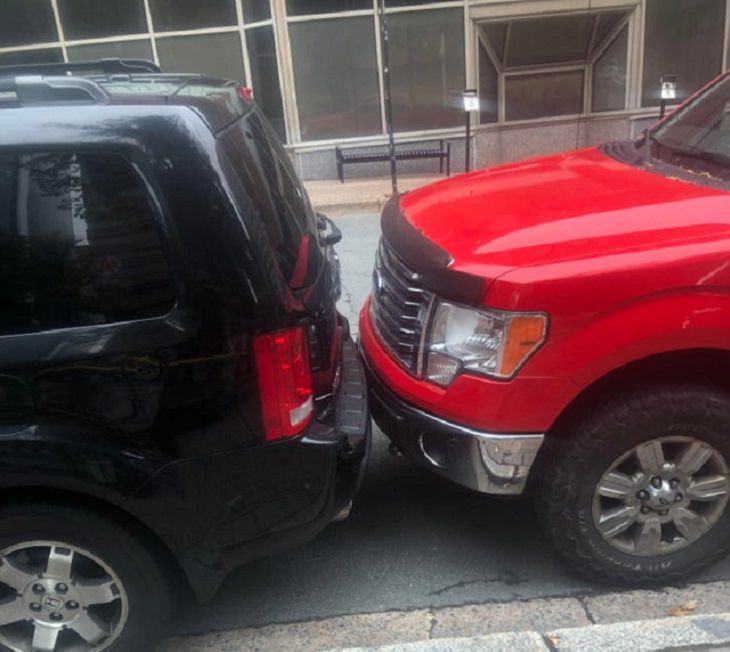 (Reddit)
21. "I need this space more than cyclists do."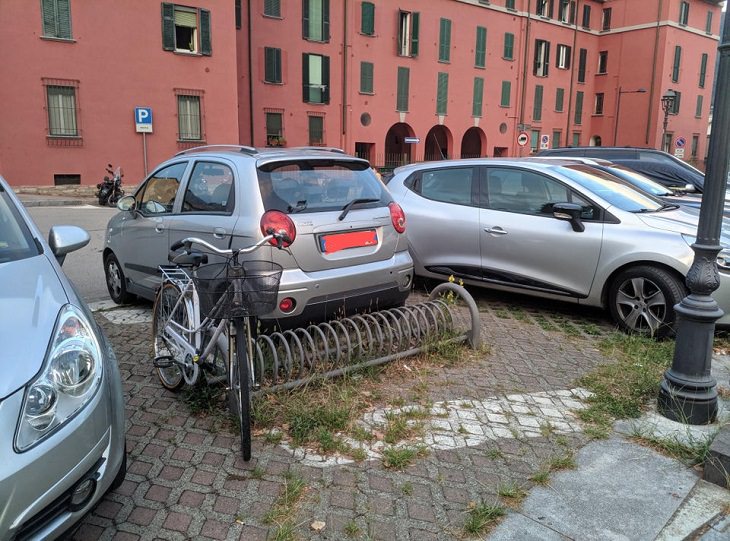 (Reddit)
22. Wow… Really?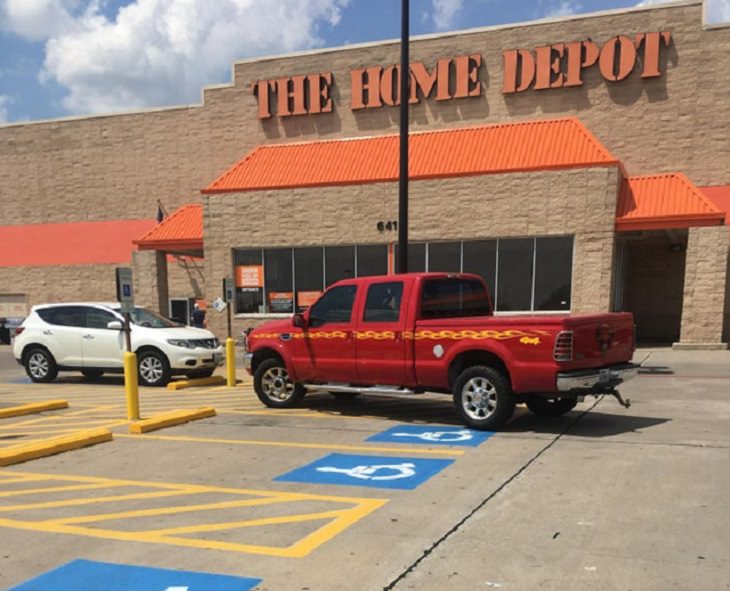 (Reddit)
If you enjoyed this article, why not share it?