Some experiences are universal, and working in an office is one of them. No matter the exact job you were doing, if you're just starting out your professional life, or are already retired, some staple office moments are timeless. When dealing with stressful or frustrating situations, one of the best outlets is laughing it out. And this is exactly what this comics artist does.
"Work Chronicles" is a series of comics about these little everyday situations many can painfully relate to. Anything that can go wrong in a workplace, from unrealistic expectations and questionable decisions from management to annoying coworkers and overwhelming workload, is depicted in a light-hearted and humorous way. Whether you're battling the work-from-home life, or the office is a distant memory to you, these comics will sure make you crack a smile. To see more you can visit the Work Chronicles website, Instagram or, Facebook page.
1. Fair distribution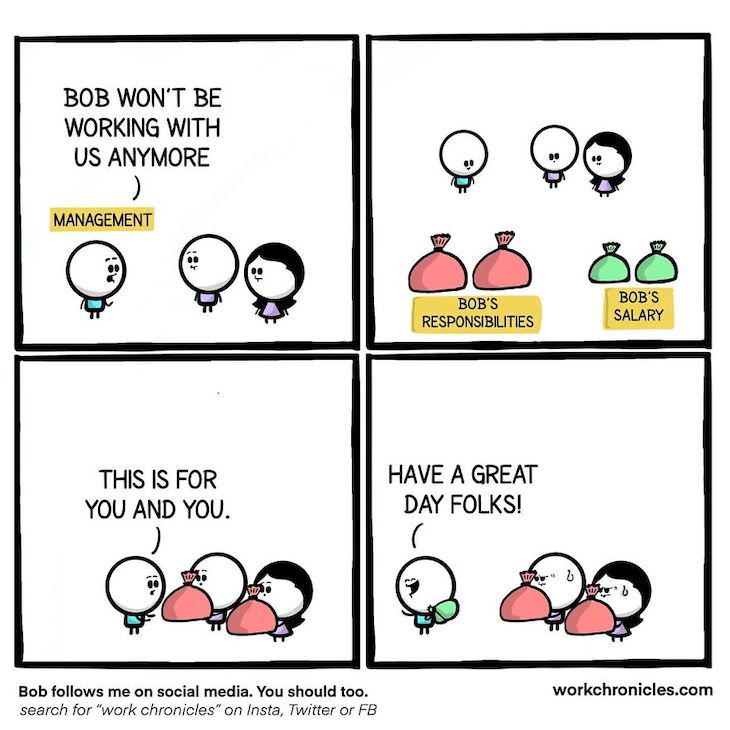 2. Problem solving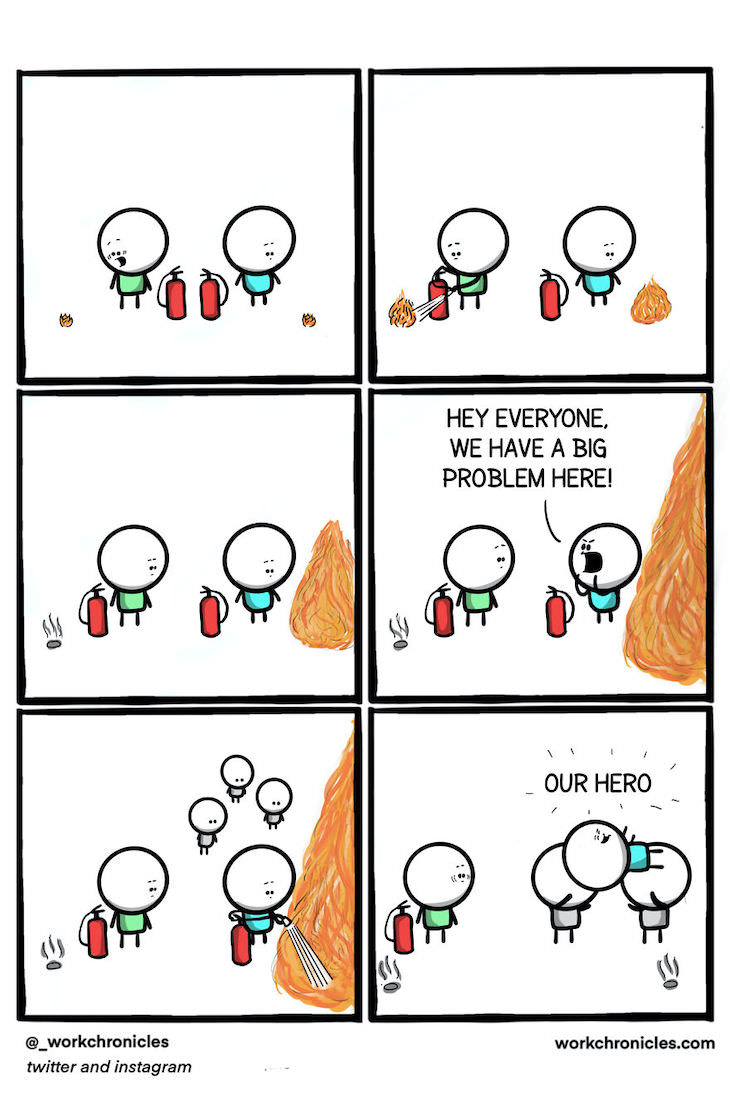 3. Urgency is relative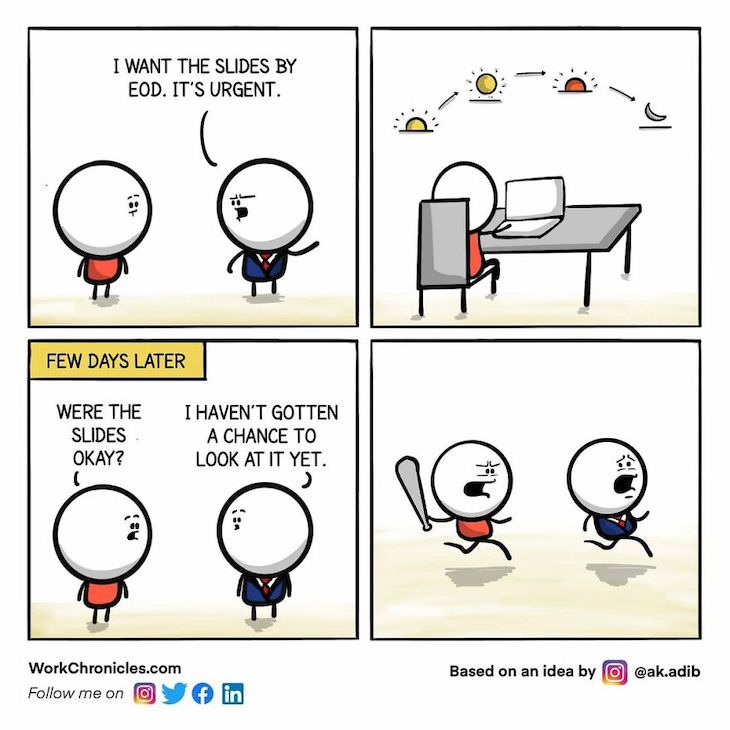 Related: 20 Comics That Are Designed to Tickle Your Funny Bone
4. If you're doing well it probably means the load isn't enough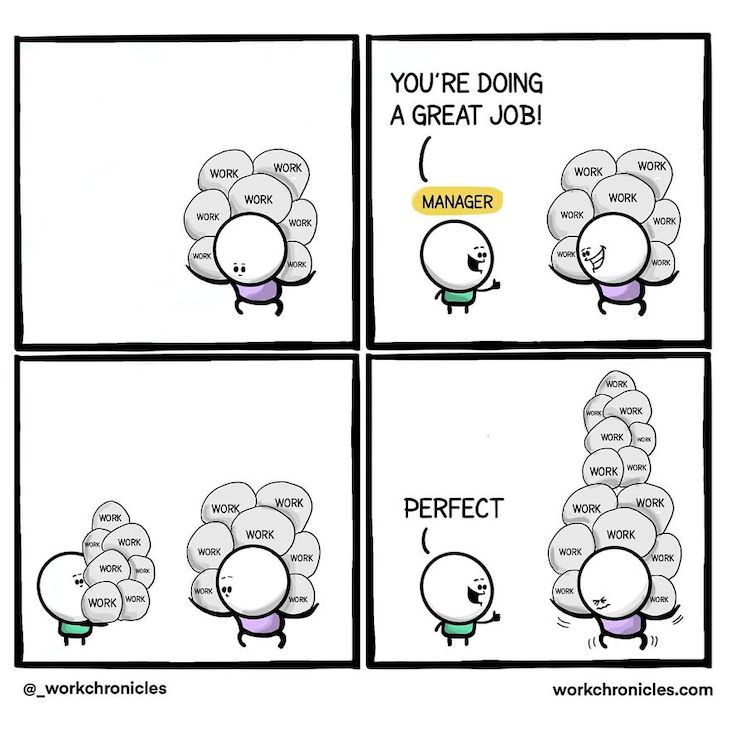 5. Time moves differently at work...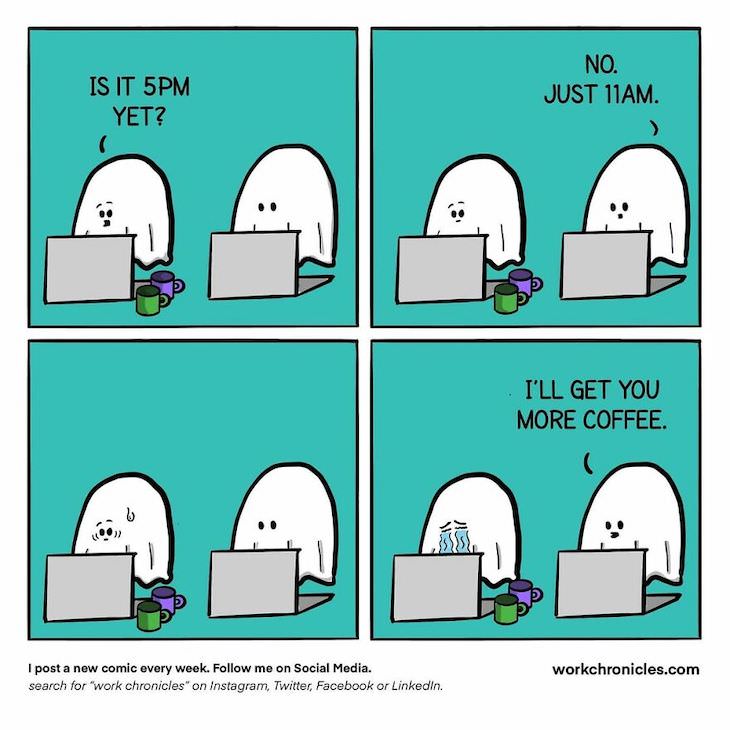 6. The story of a good idea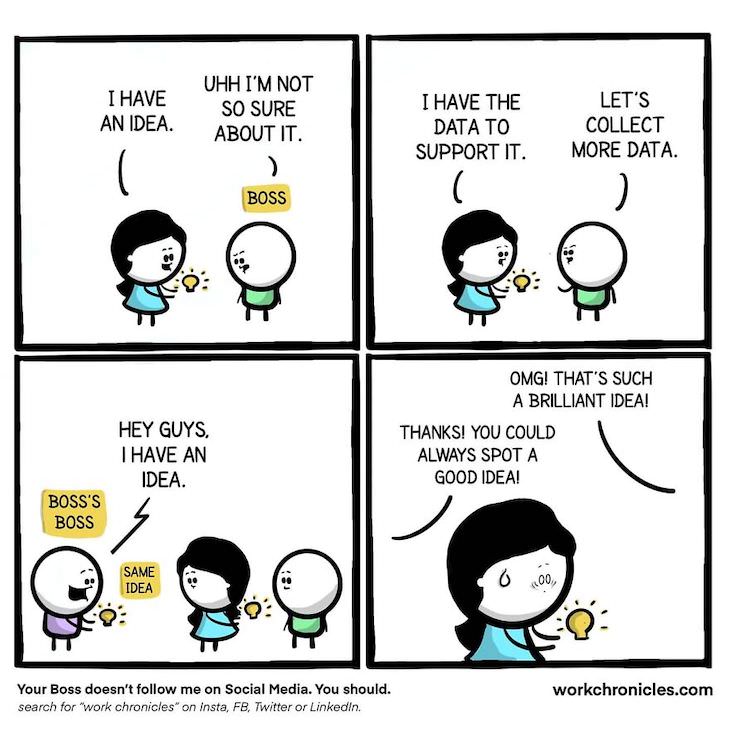 Related: 18 Comics That Use Statistics to Describe Life

7. When the work chat is too much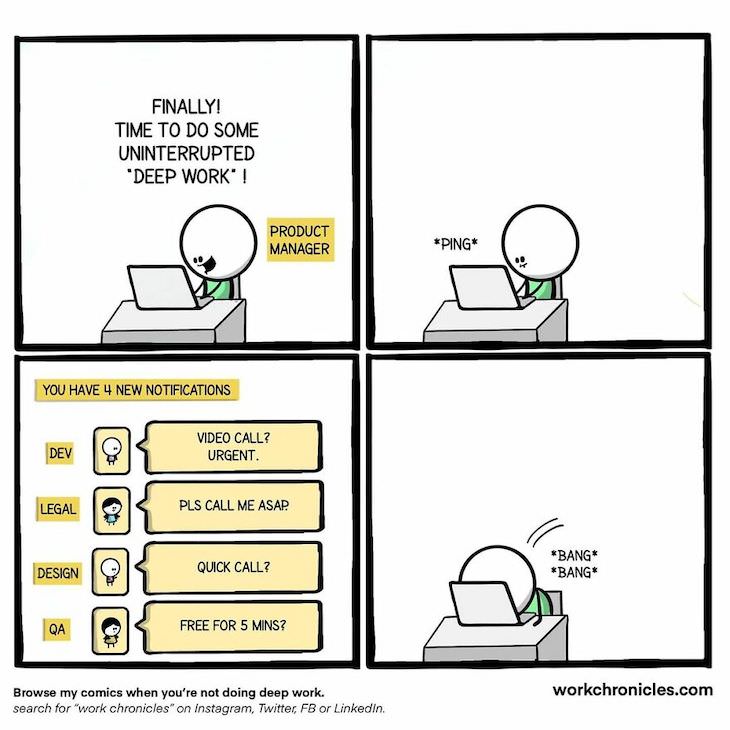 8. Shift cover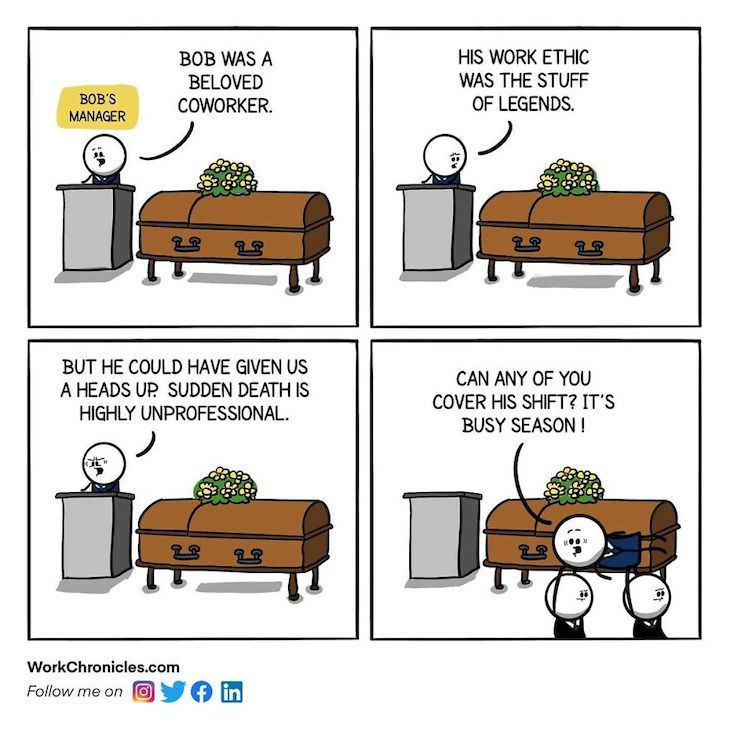 9. It is how it is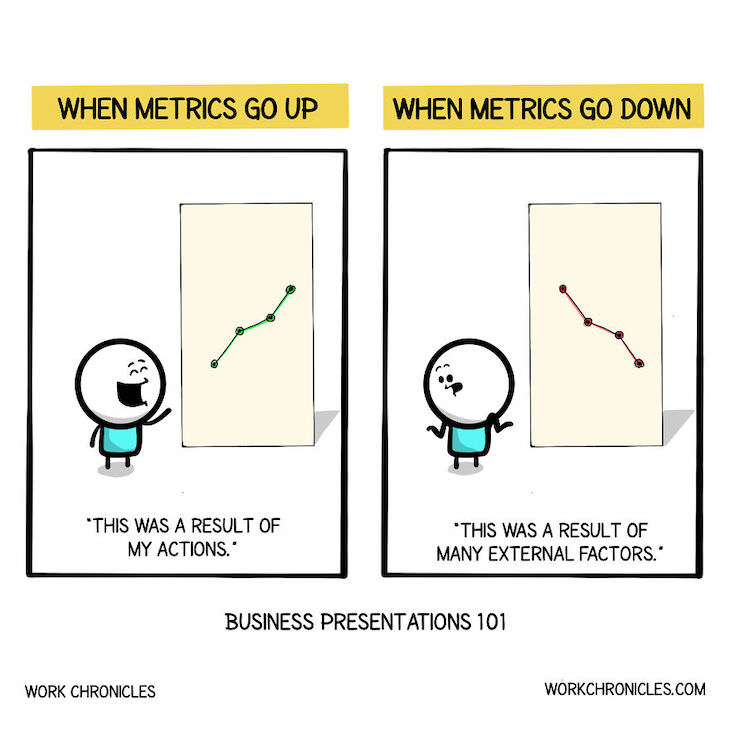 Related: 10 Funny Comics Reveal the Annoying Side of Technology
10. The perfect solution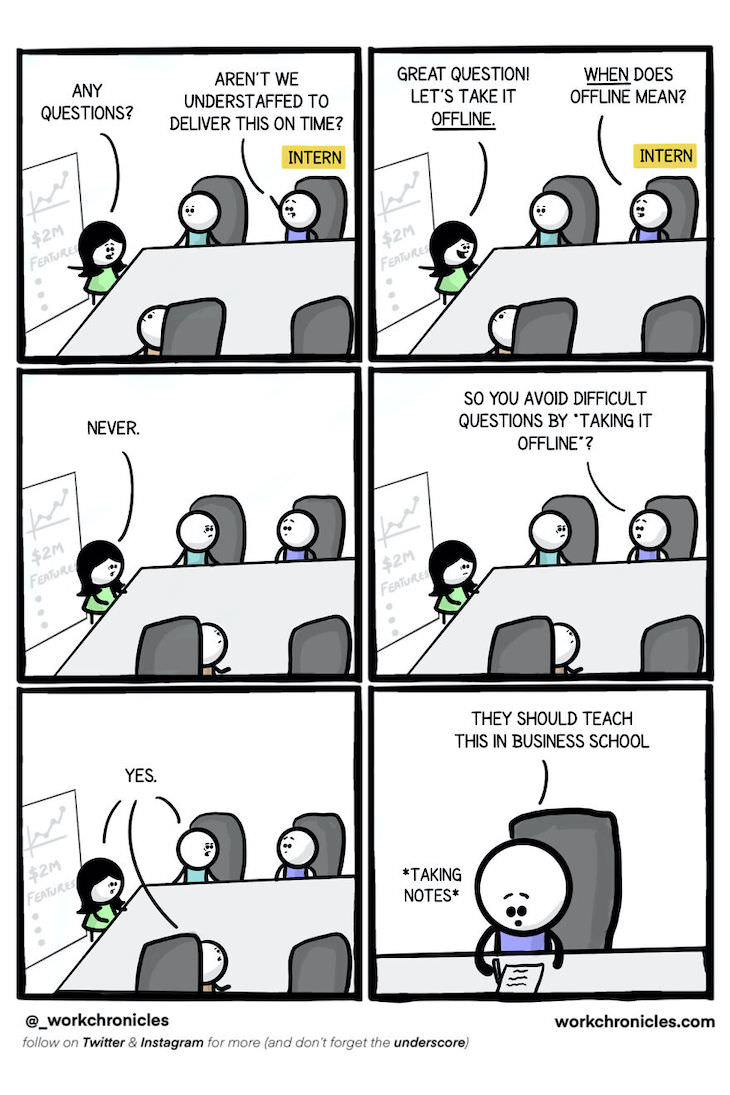 11. The one small thing that is wrong...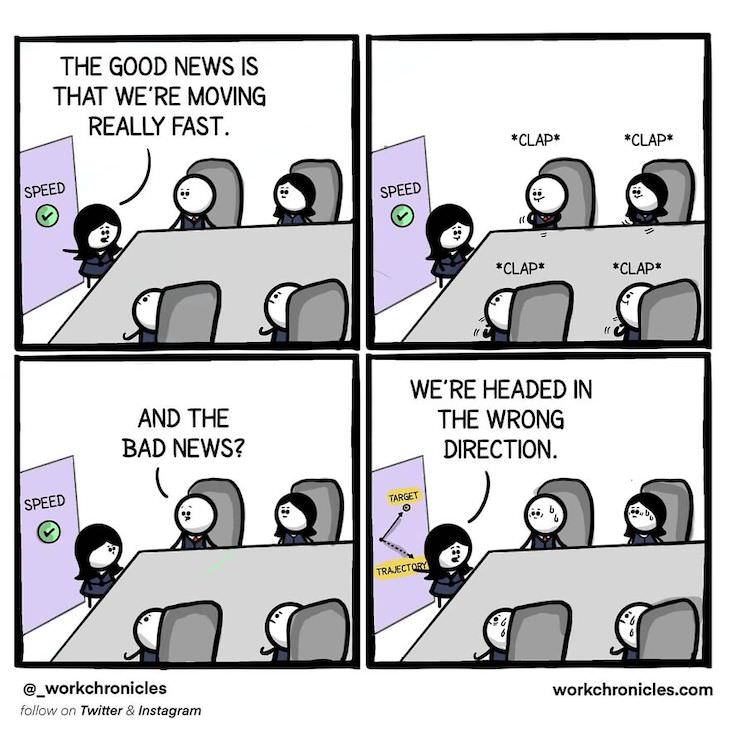 12. Expectations vs. reality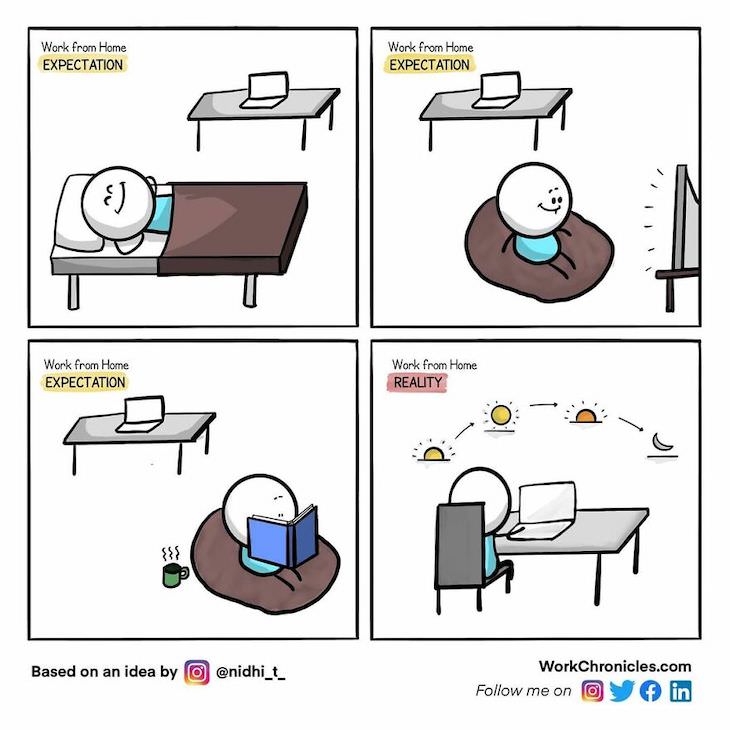 13. The only place you can truly rest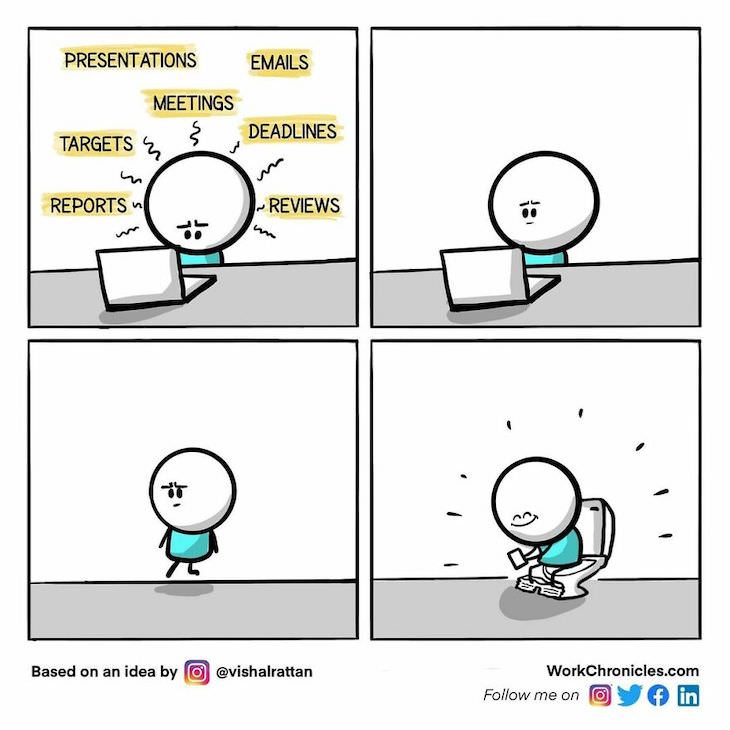 14. Priorities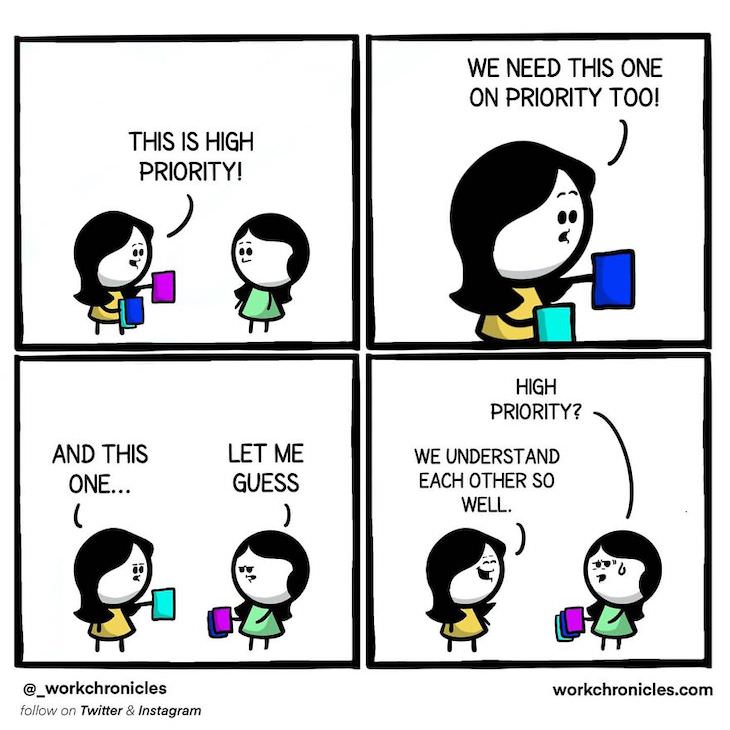 15. Weekend plans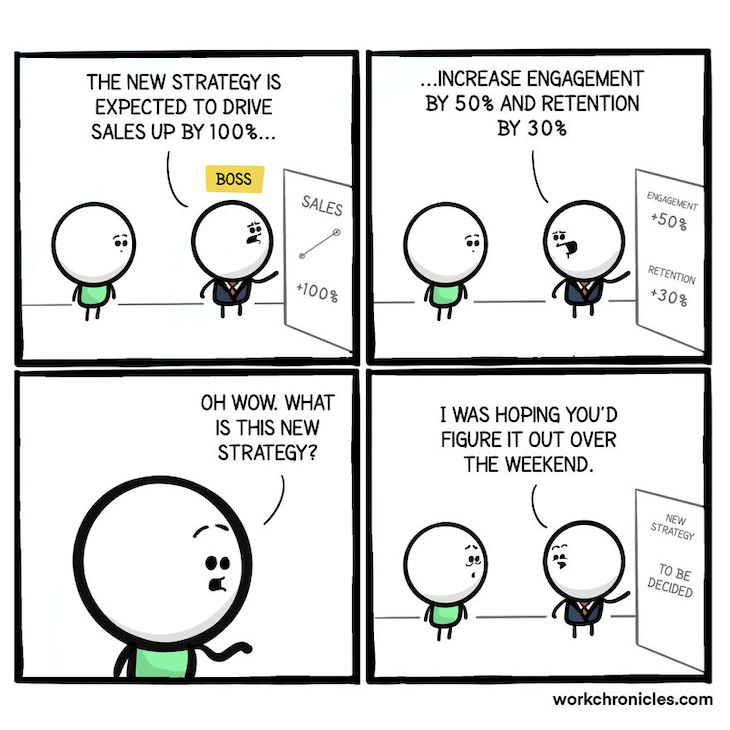 16. Someone needs to be on duty at all times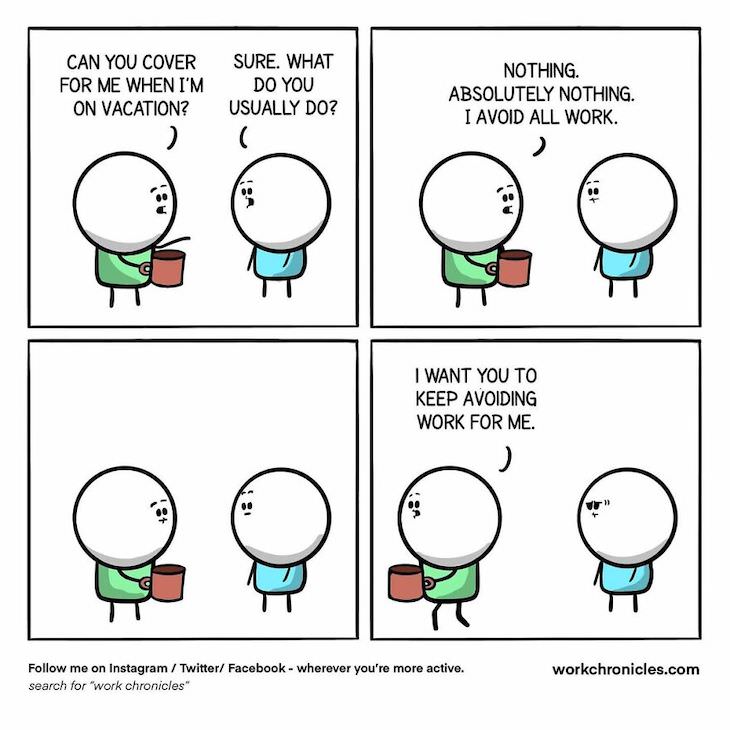 Source of images: Work Chronicles
Share this article with someone who needs a good laugh