The Pink Lady Food Photographer of the Year has announced the winners of 2020 in early May, and we are excited to share them with you. The competition is open to submissions from both professional and amateur photographers. This year there were 24 categories featured, which showcase the extent to which food impacts our lives.
When you think of food photography, the first image that comes to mind may be glossy shots of dishes in famed restaurants. But the photos below prove that it is a varied field that comes in many forms. Food is tied with culture, tradition, diversity, and social status.
The winner of the grand prize is the Bangladeshi photographer KM Asad with a submission titled "After Exodus". The Photograph depicts children at a Rohingya refugee camp lining up to receive their meal. "This moving image really speaks to our times," says Caroline Kenyon, Founder/Director of the Awards. We hope you enjoy and appreciate Asad's photo and the rest of these winning images.
1. "After Exodus" by KM Asad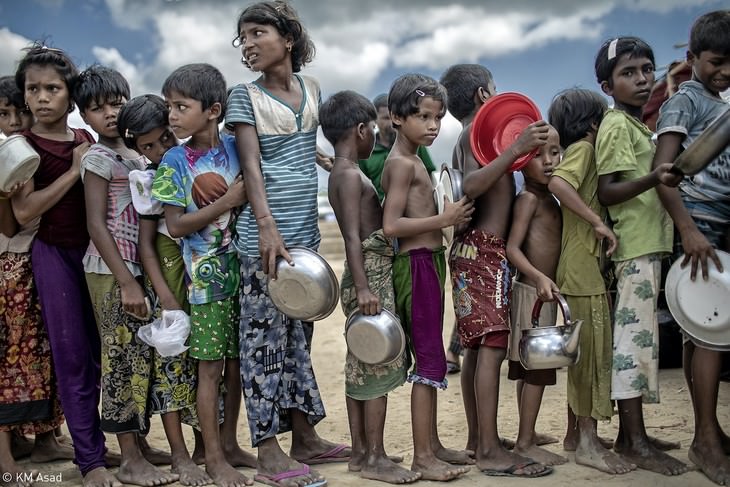 "Myanmar Rohingya refugee children wait in a queue to collect food at a refugee camp in Ukhiya, Cox's Bazar. According to the UNHCR, more than 742,000 Rohingya refugees fled from Myanmar, most trying to cross the border and reach Bangladesh."
2. "The Morning Catch" by Zay Yar Lin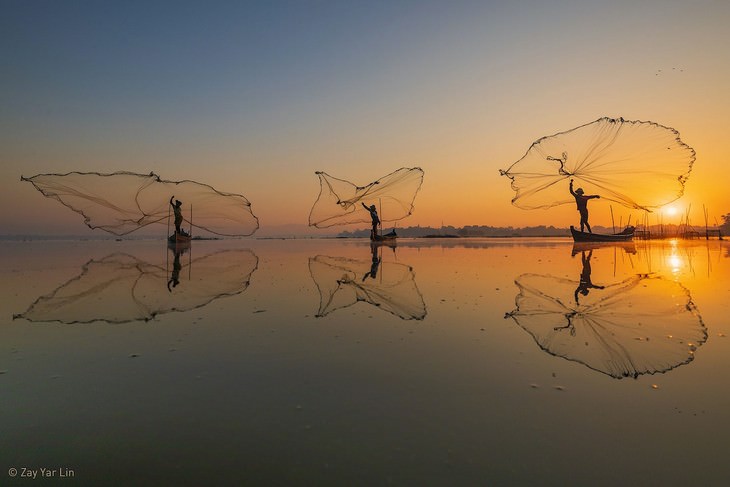 "Three fishermen throwing their fishing nets in the lake nearby U Bein Bridge in Mandalay, Myanmar."
3. "Just Desserts" by Thomas Alexander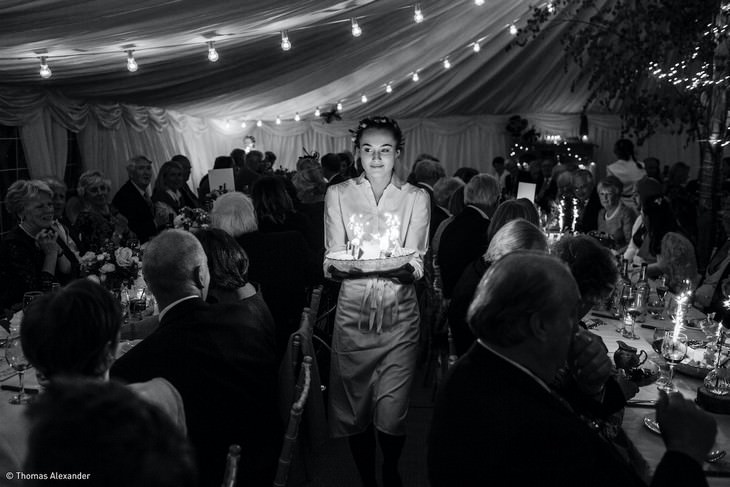 "A big finish to this inspired wedding feast."
4. "Bowl of Squash" by Aimee Twigger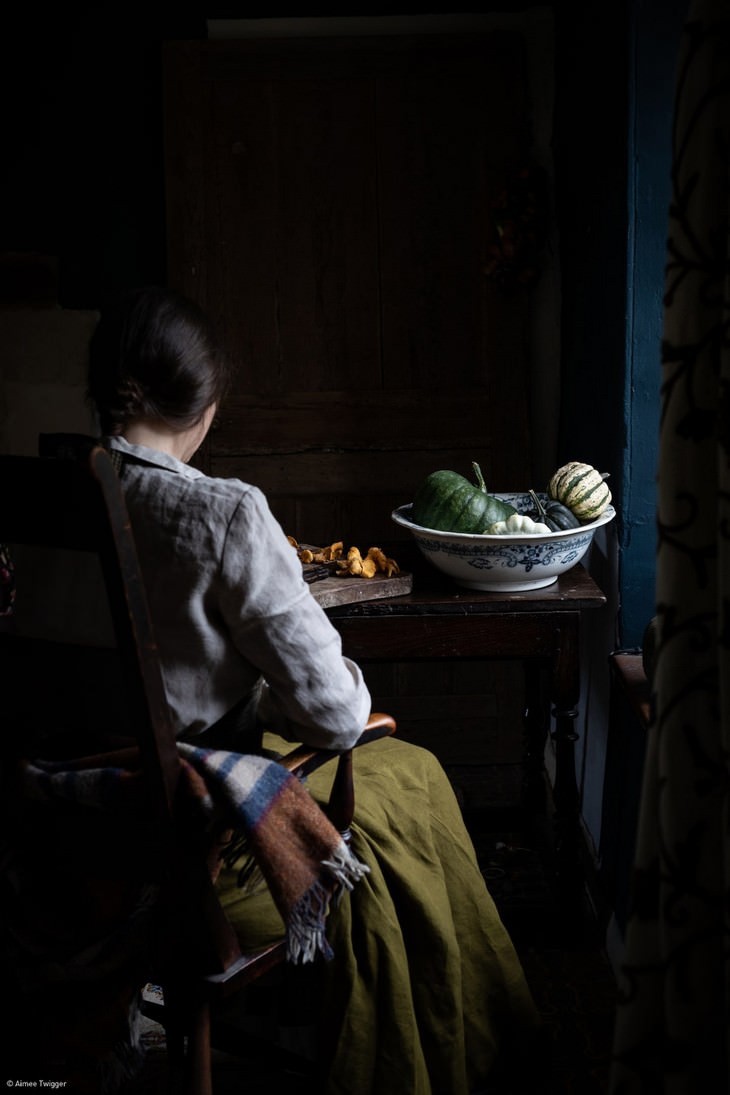 "A bowl of autumn squash, Inspired by Vermeer. We had left them in a bowl by the window before a shoot and I loved the light and the colors."
5. "Making Together" by KM Asad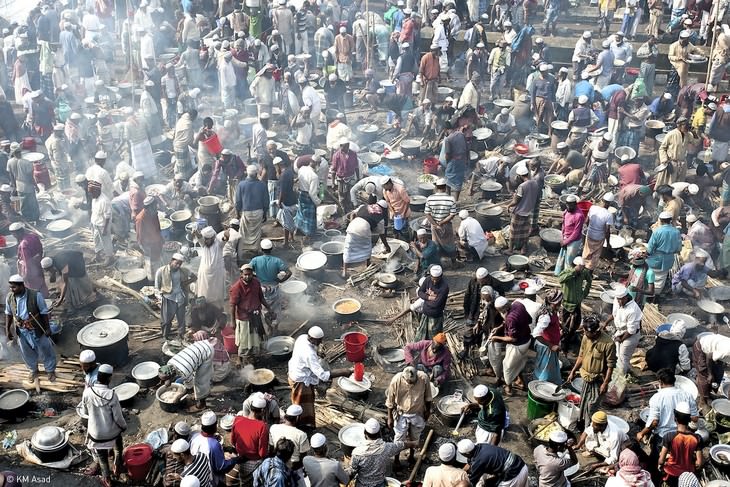 Muslims prepare a feast before the Friday prayer in a field close to the congregation ground during the first day of the three-day-long Muslim Congregation, Biswa Ijtema, at Tongi near Dhaka, Bangladesh."
6. "Olek Eating Pancakes" by Anna Włodarczyk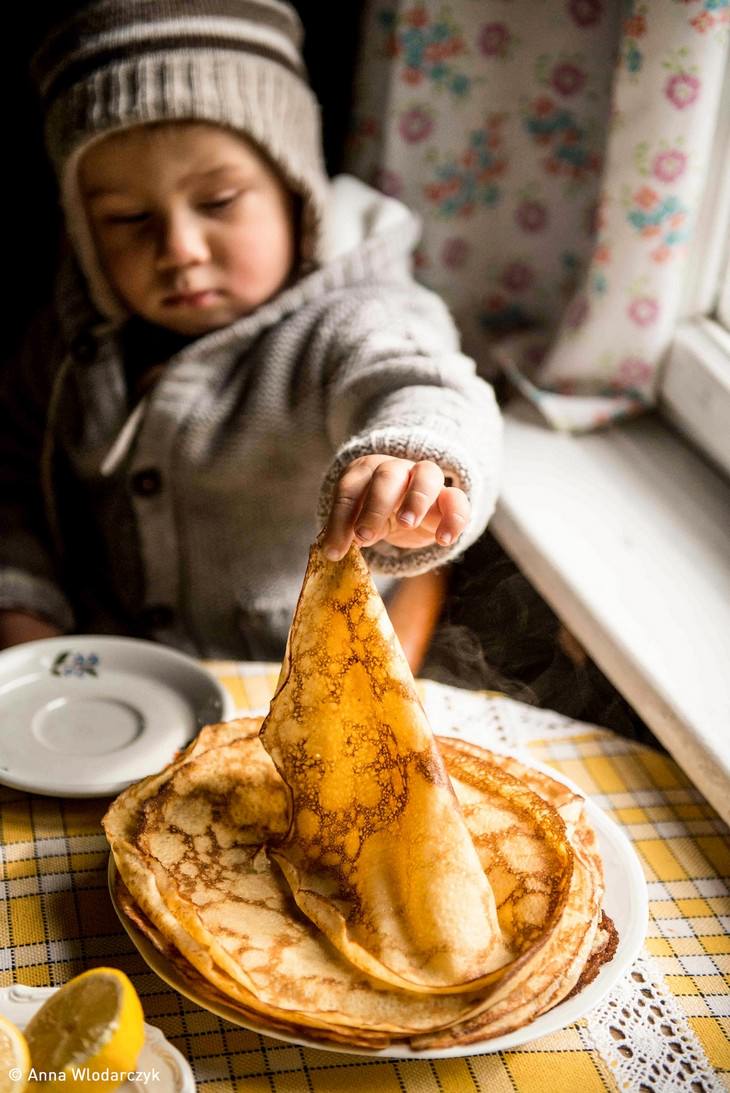 "My son Olek eating pancakes in our summer Kashubian house."
7. "When the Hive is Filled" by Xiaodong Sun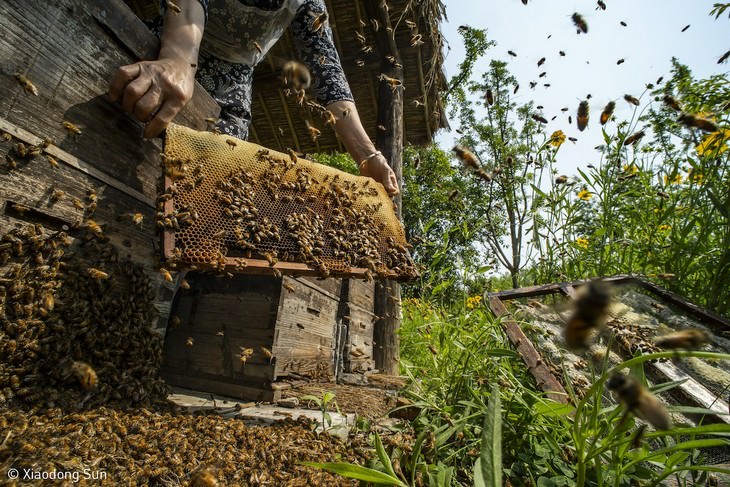 "Before harvesting the honey, The beekeeper carefully removes the bees from their hives, that very moment makes you feel in the world of bees. Suzhou, Jiangsu Province, China."
8. "Octopus Dots" by Nicole Herft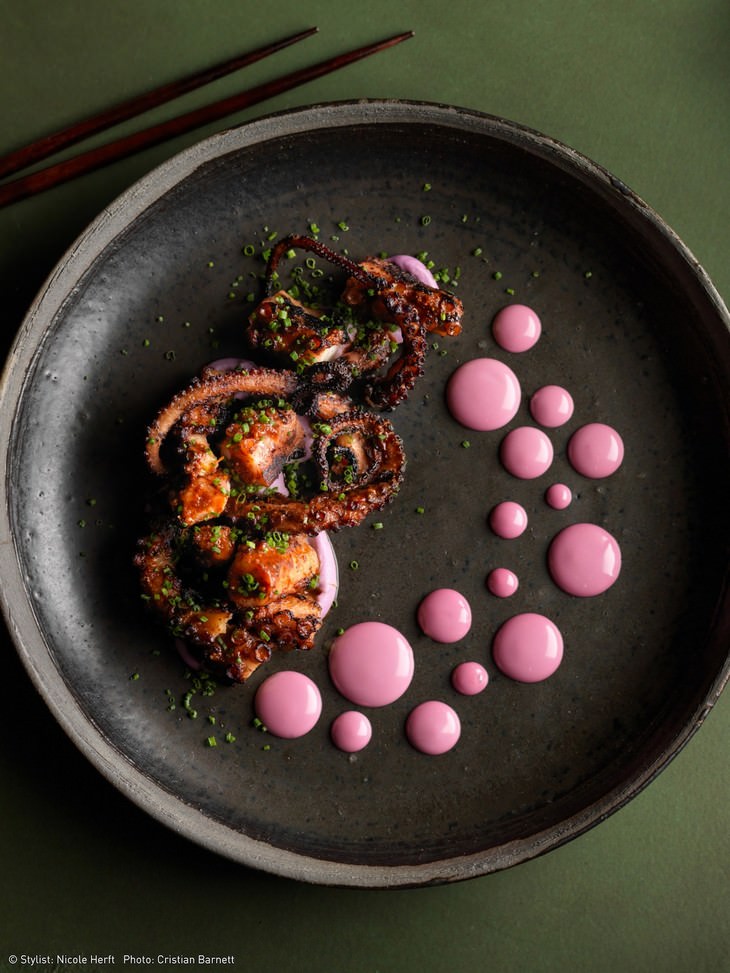 "This was for the restaurant Chotto Matte in Soho. I played around with the plating so that the ingredients didn't change but the look was more dramatic. I wanted the chefs to still be able to do the same thing during service. I love using different sized dots when food styling."
9. "Looking Too Good to Eat (Just Yet)" by Sandy Wood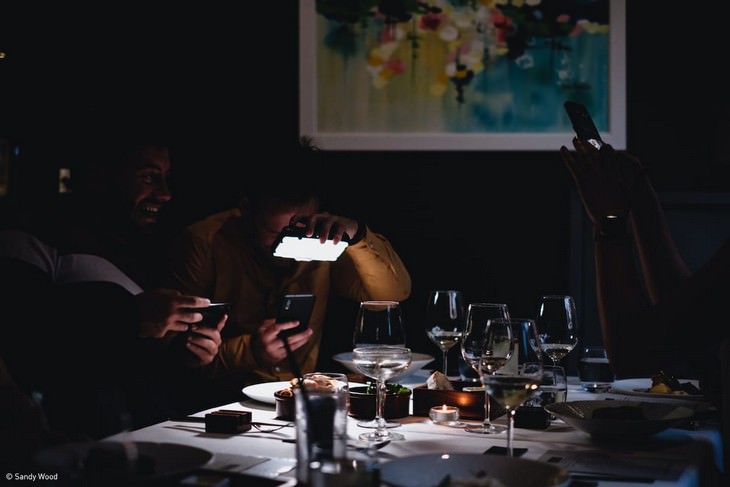 "Who will get the best shot? 3 Instagrammers capturing the food at a social media event."
10. "Ramen Art" Xueping Du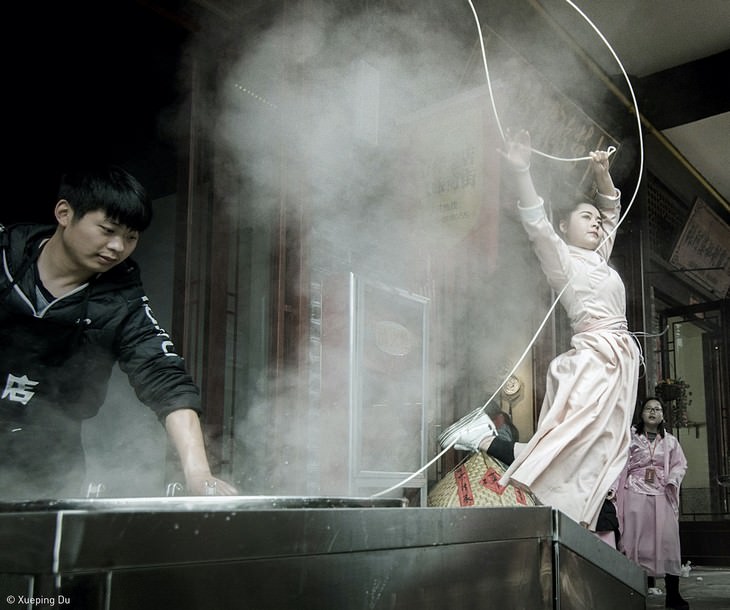 "Noodle shop merchants are displaying noodle-making techniques."
11. "Waiting for the Sun" by Nhan Do Thanh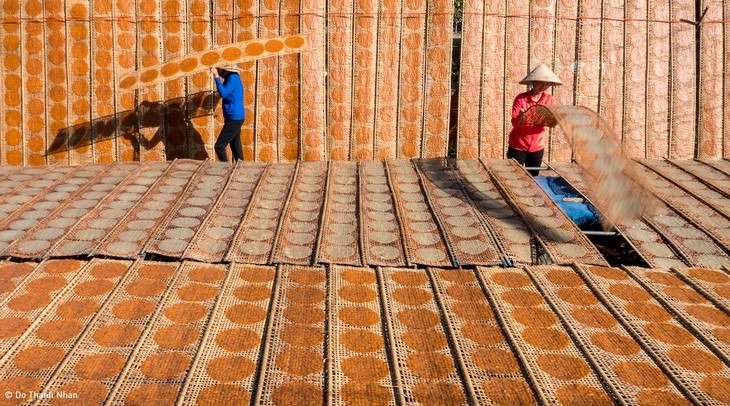 "This photo was taken in Tay Ninh province, Vietnam. This one shows a Vietnamese traditional job – making Bánh Tráng. It is made with flour, shrimp, salt, and sesame and is a Vietnamese favorite."
12. "Vegetable Stall" by Zay Yar Lin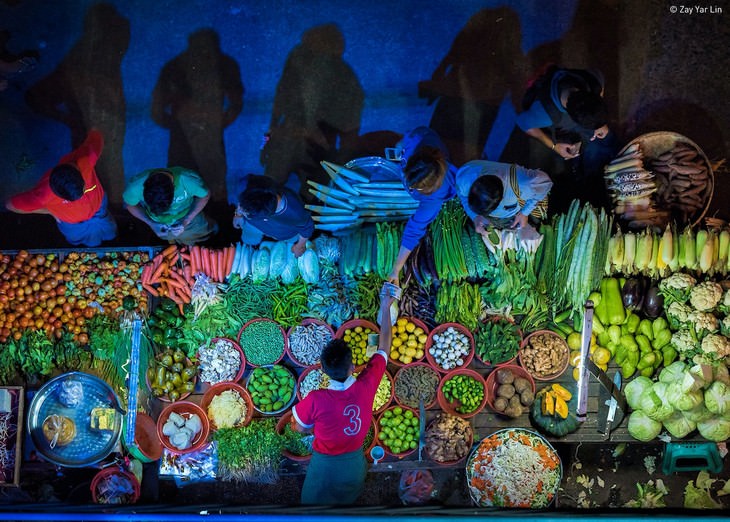 "A colorful vegetable stall with various kinds of fruit and vegetables at a night market in a hidden street of Yangon, Myanmar."