There's only one kind of travel that's even better than international travel. It's time travel! In this article, we'll take you on a journey through both time and space. You'll find yourself admiring the beautiful Eiffel Tower, then flying halfway across the world to see the monumental Great Wall of China and the enigmatic Machu Picchu in the mountains of Peru.
And you won't only be seeing these famous landmarks today, but also a century ago. View these fascinating side-by-side photos and compare how these world-famous buildings have evolved over the past 100 years or so.
1. Westminster Bridge and Big Ben
Location: London, UK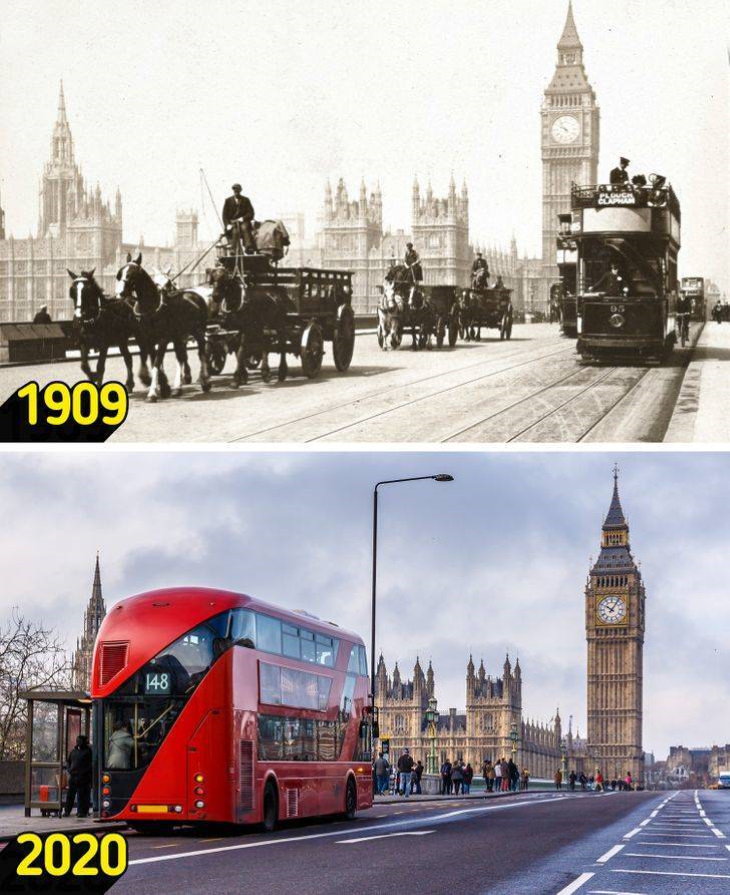 2. The Great Wall of China
Location: China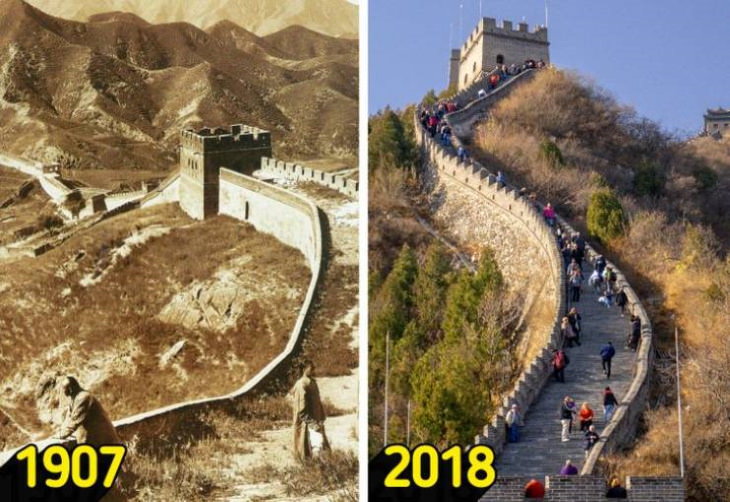 3. The Eiffel Tower
Location: Paris, France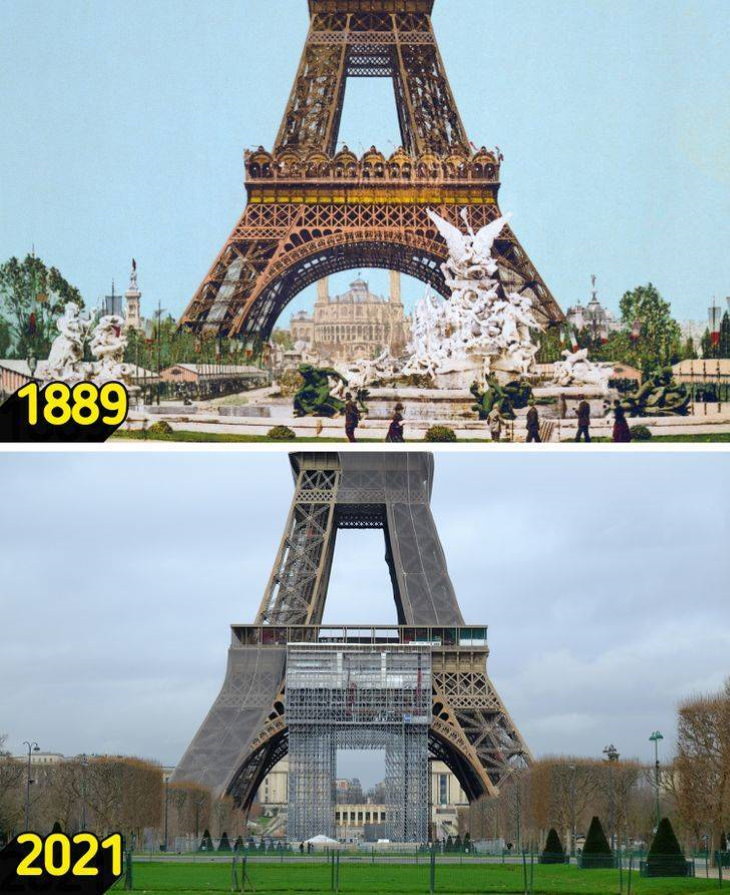 4. Machu Picchu
Location: Cordillera de Vilcabamba, Peru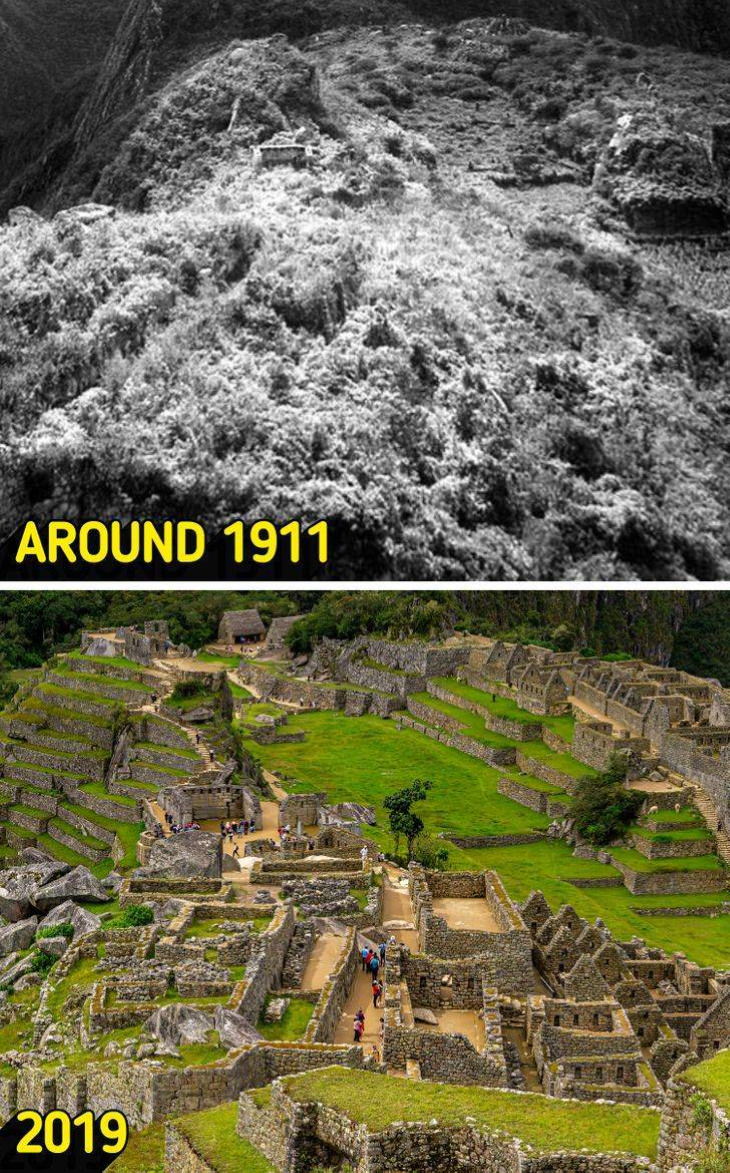 5. The Eliseyev Emporium
Location: Saint-Petersburg, Russia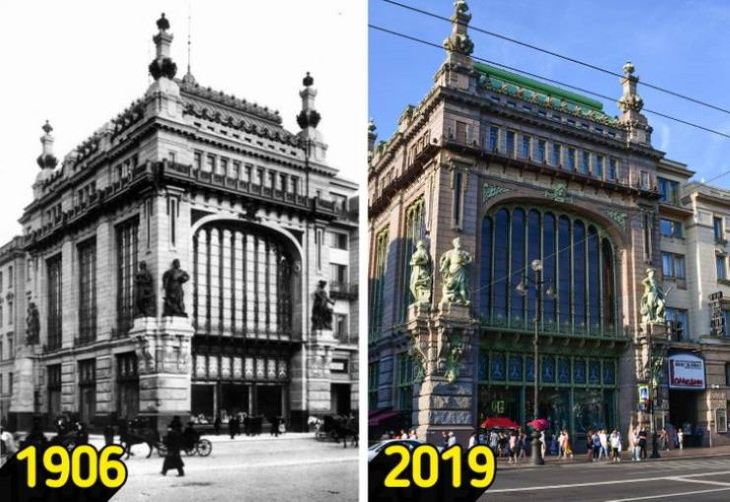 6. The Louvre Museum
Location: Paris, France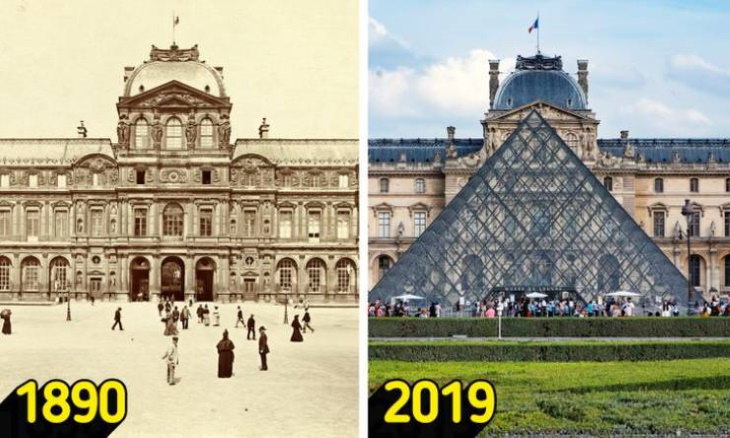 7. The historical center of Nijmegen
Location: Nijmegen, the Netherlands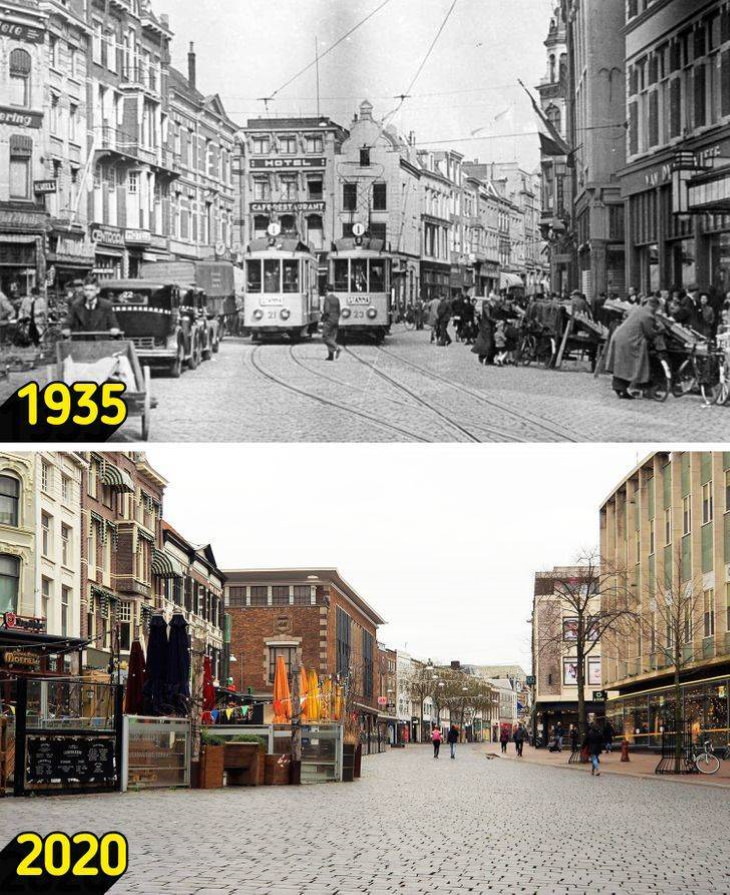 8. Avenue d'Iéna and the Arc de Triomphe in the background
Location: Paris, France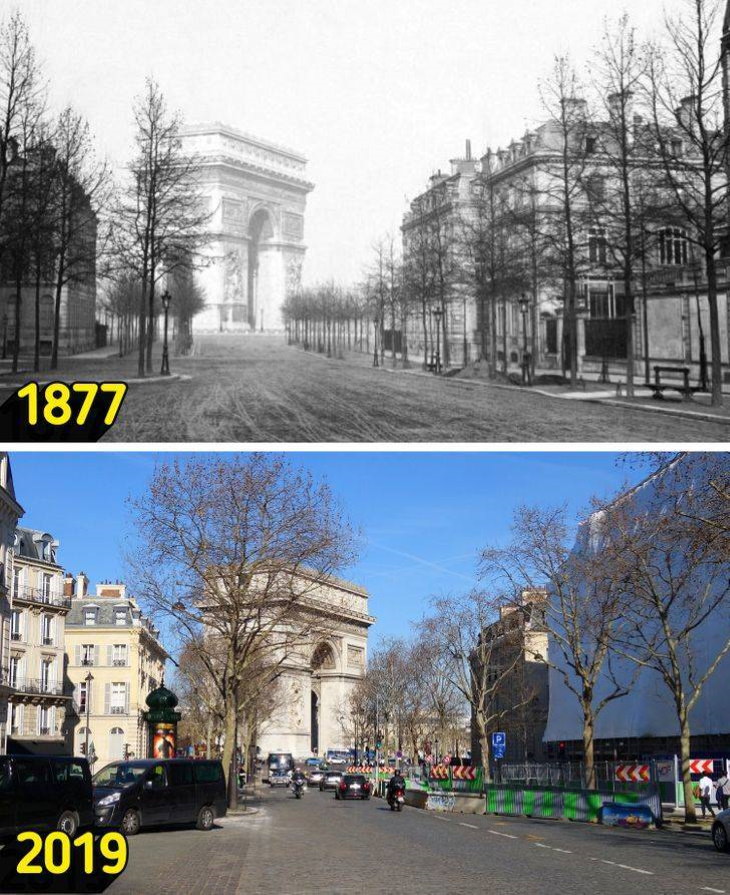 9. Aoba Castle
Location: Sendai, Japan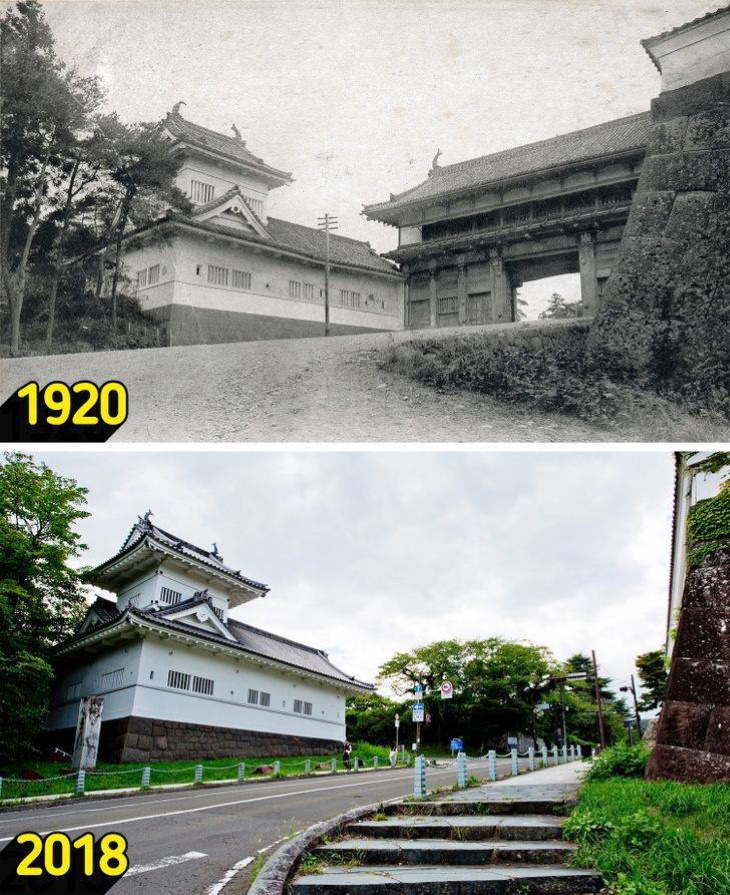 10. Arc de Triomphe
Location: Paris, France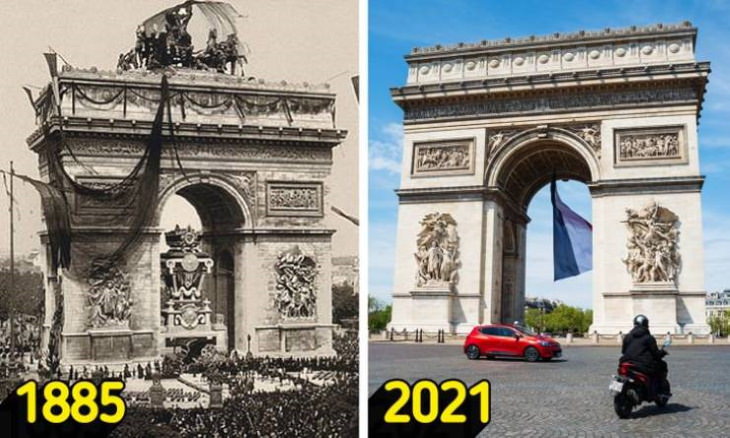 11. The Byzantine aqueduct
Location: Selcuk, Turkey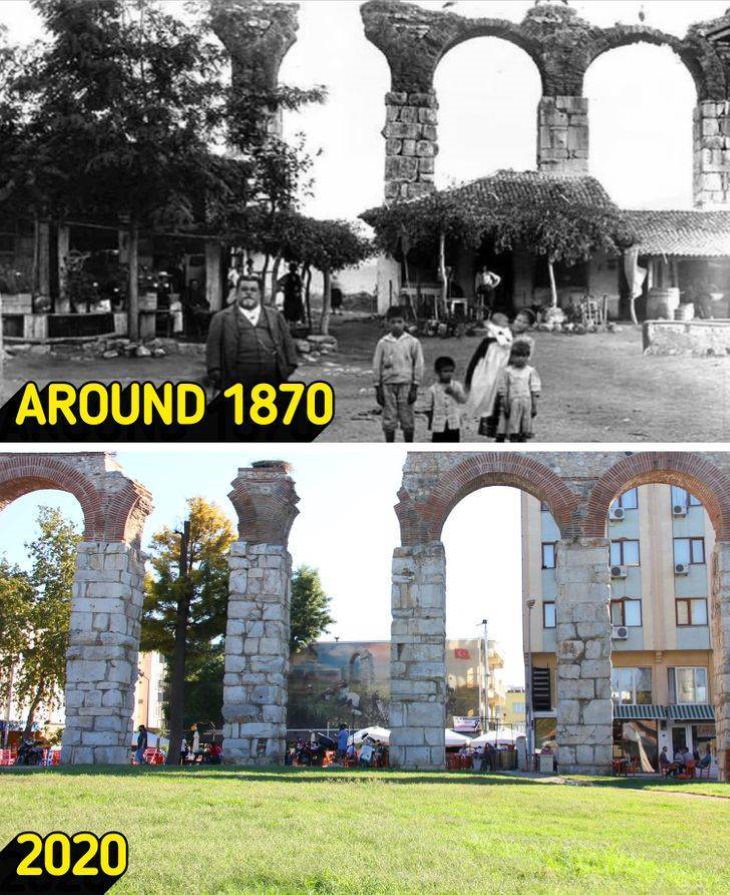 12. The Great Pyramid of Giza
Location: Al Giza Desert, Egypt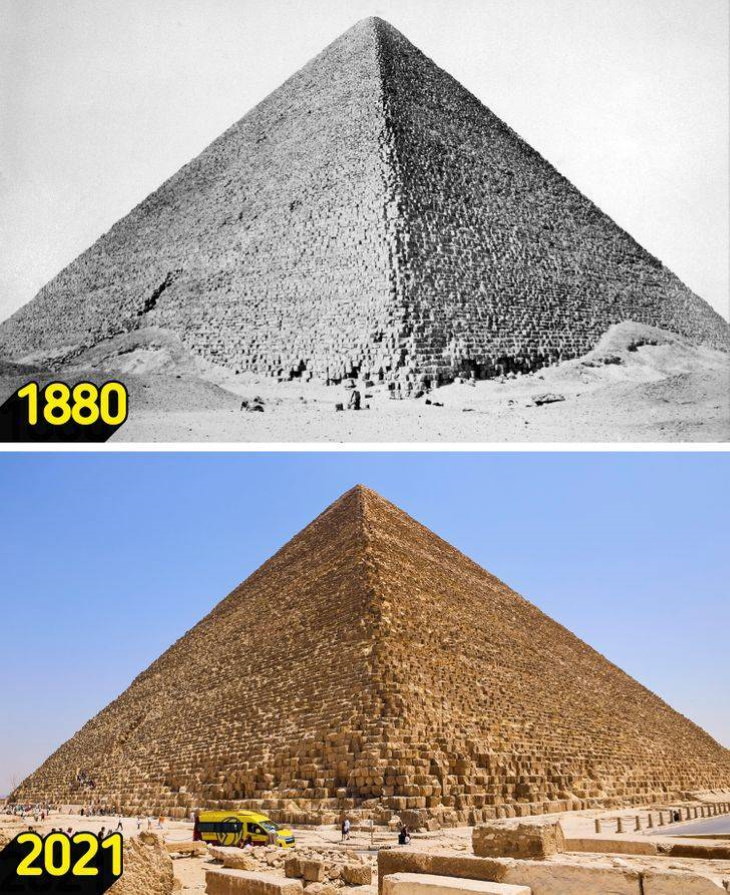 13. Road of the Conciliation
Location: Rome, Italy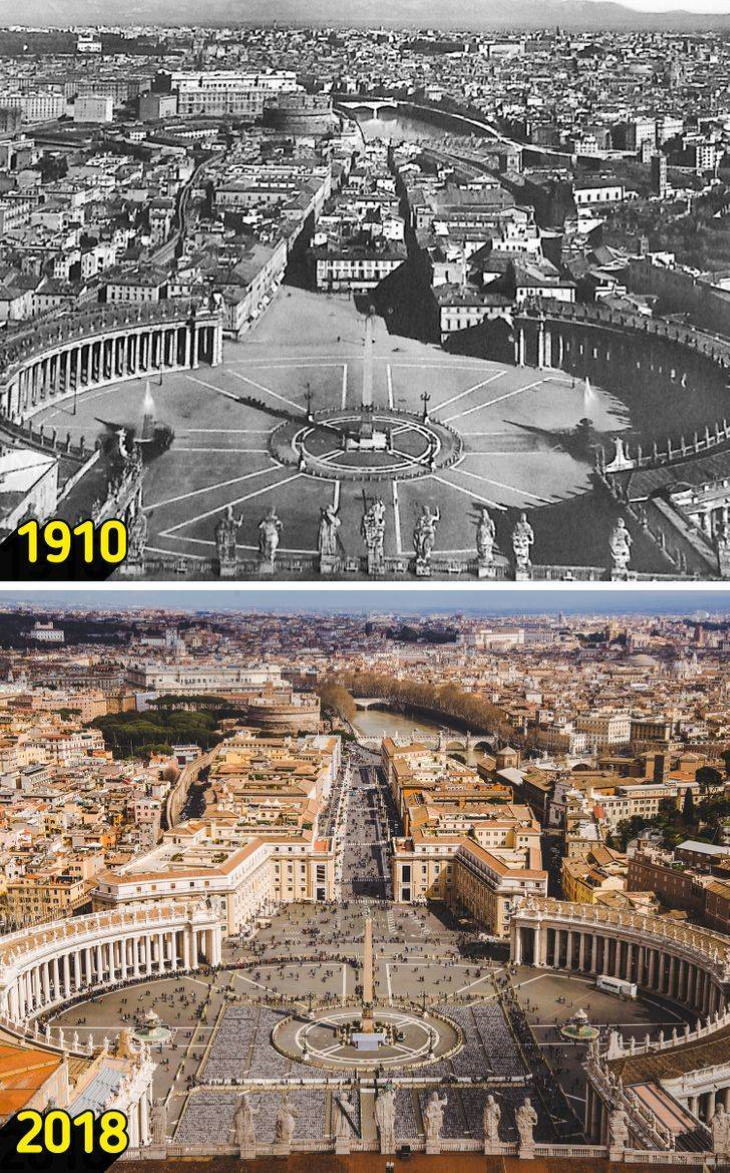 14. The Hollywood sign
Location: Los Angeles, CA, USA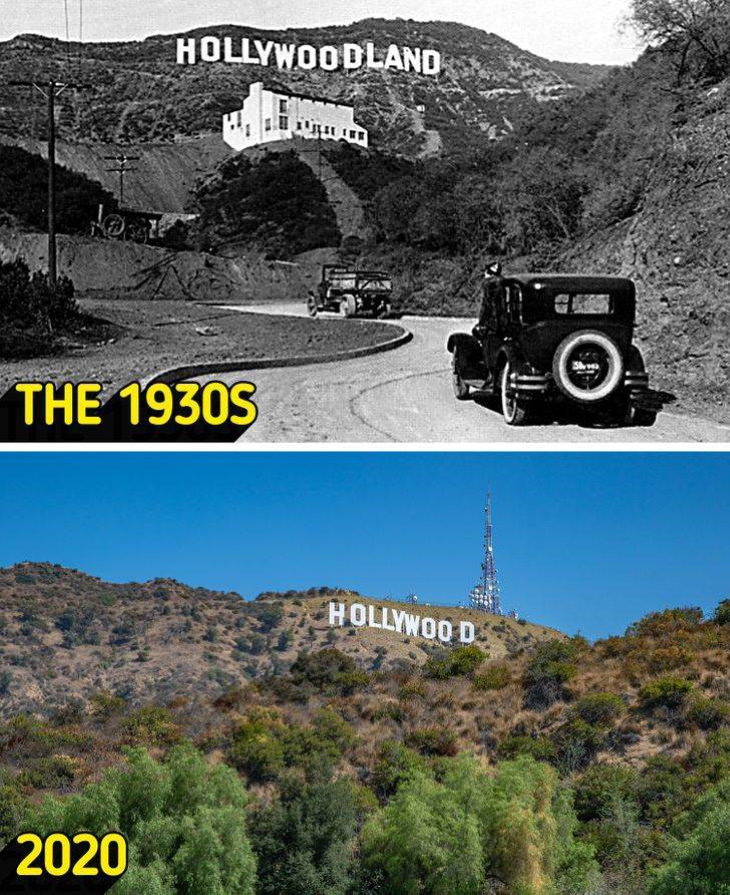 15. Colosseum
Location: Rome, Italy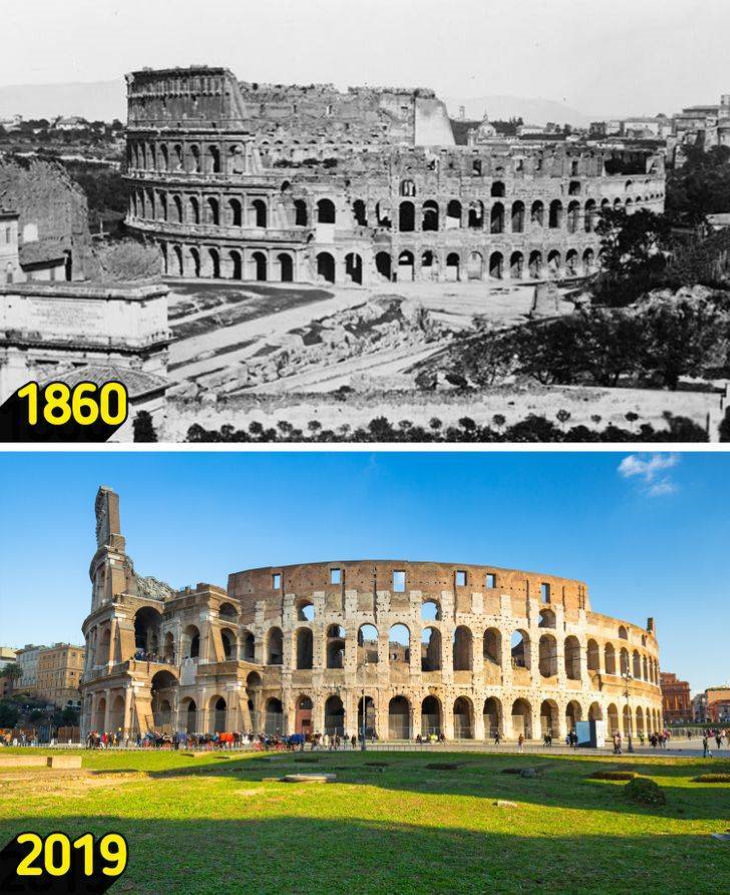 Please share these incredible photos with family and friends!