Long term relationships often put us through the full spectrum of emotions, starting with overwhelming love, followed by cascading waves of frustration, amusement, delight, and rage. Nobody understands this better than Adrienne Hedger, the artist behind the immensely popular page Hedger's Humor. Living with her husband and two kids, Hedger realized that some of the most common moments in every marriage are often the most hilarious. She captures her favorite of these moments in her comics, bringing to life a couple of conversations that most partners go through. Hedger hopes her cartoons make people understand that there is no perfect relationship and that it's love that makes things work at the end of the day. These 15 comics are sure to tug at both your funny bones and your heartstrings.
1. We all have that special place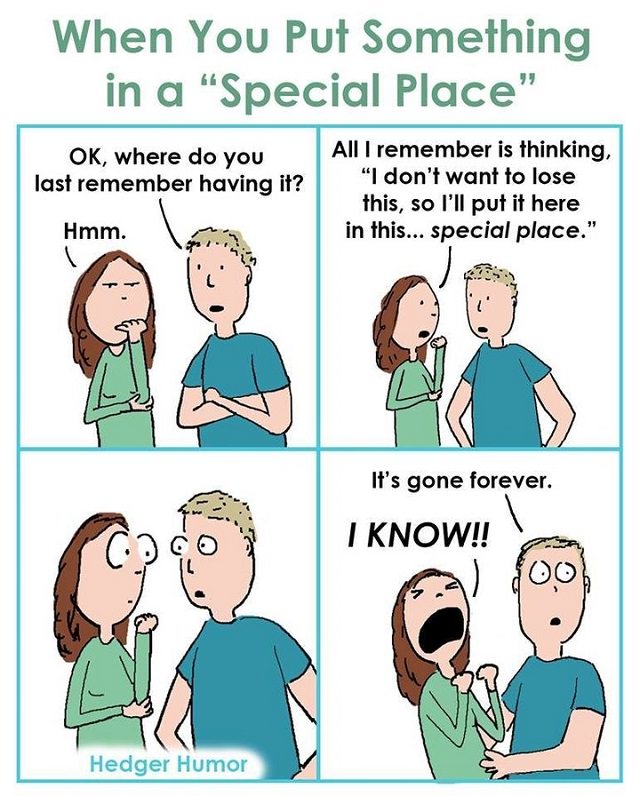 2. He's a heavy sleeper around everyone except me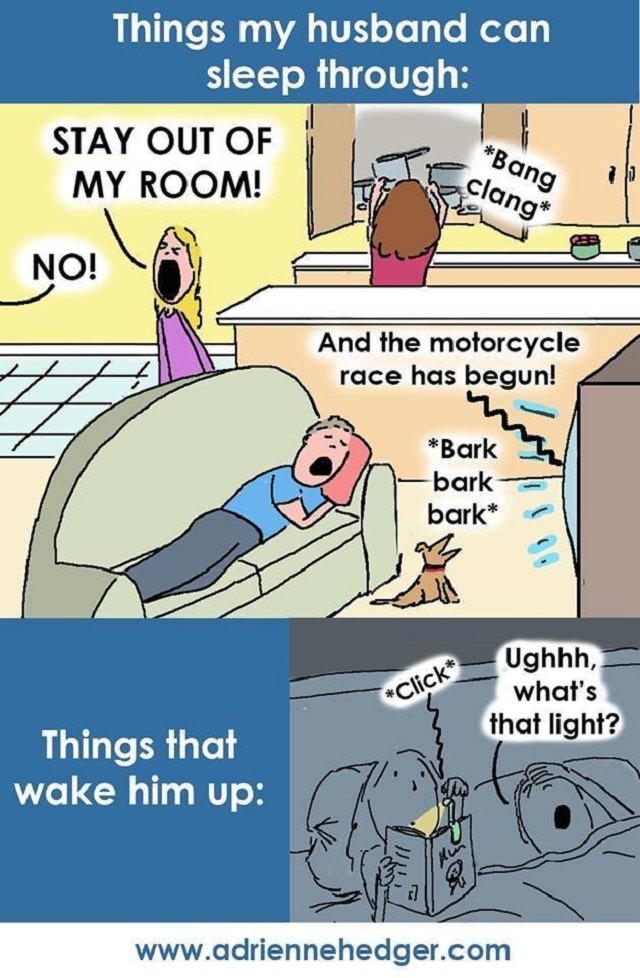 3. I do things my way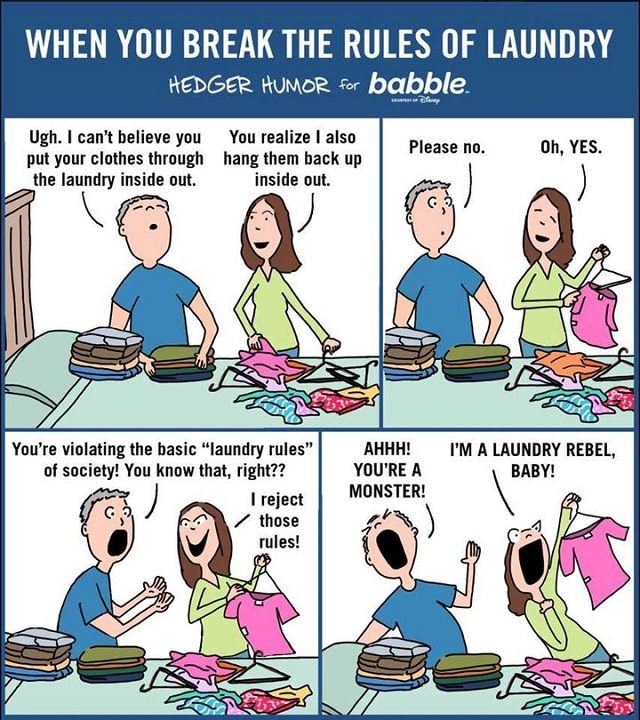 4. The flaws of running on automatic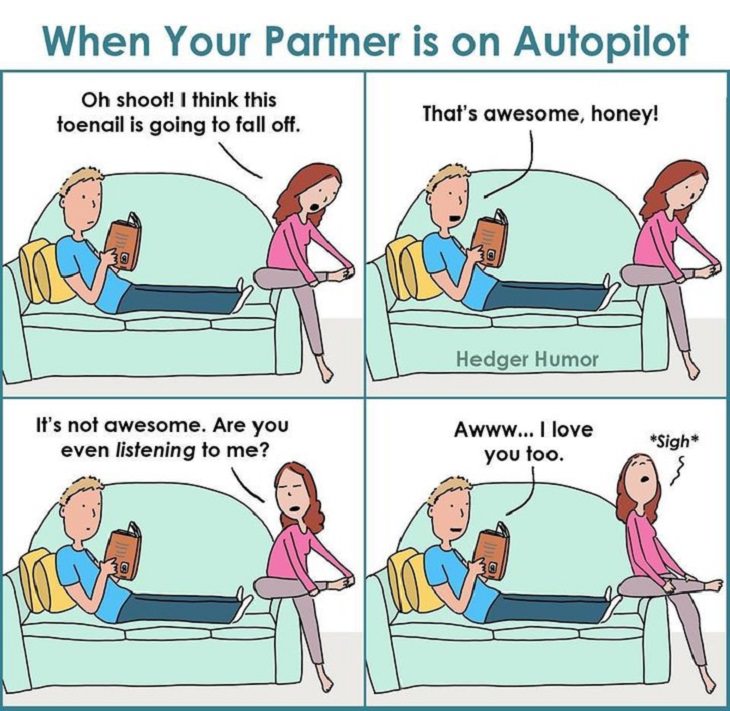 5. Too real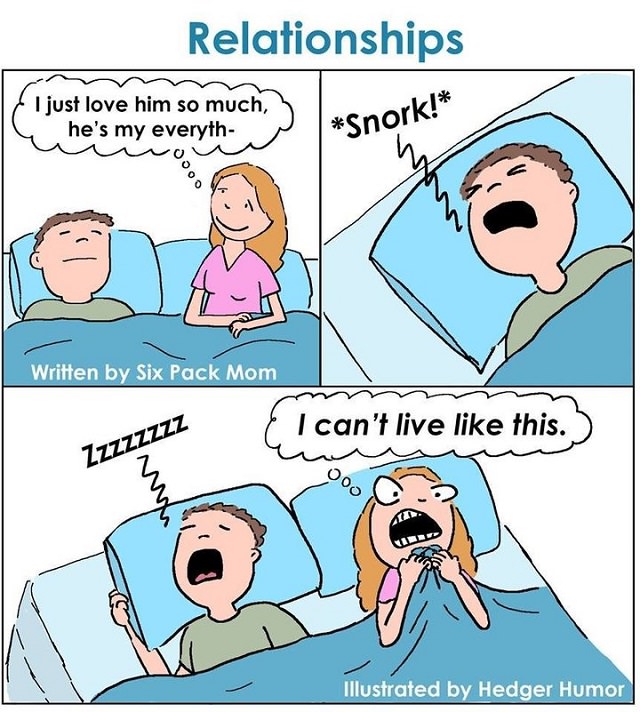 6. I should have waited 10 more seconds.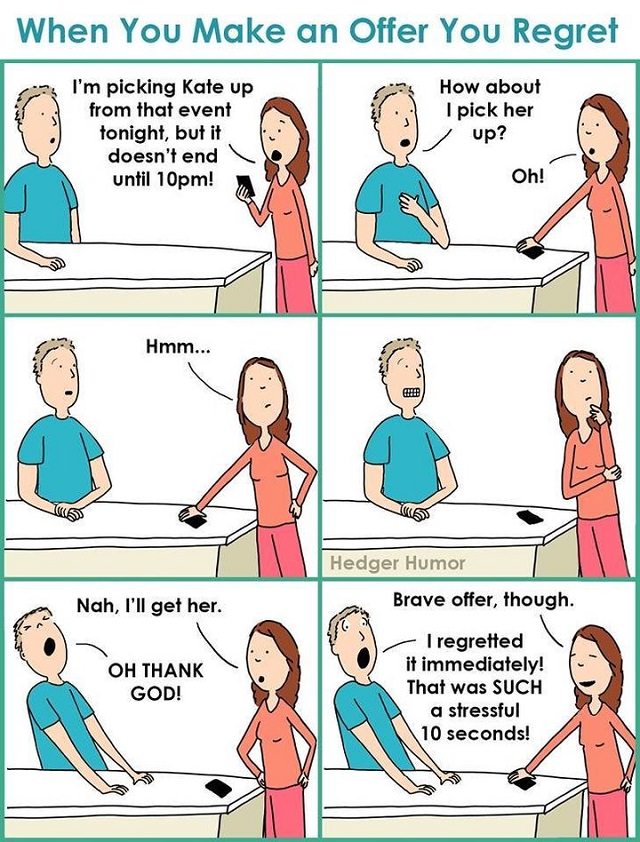 7. It's always good to be prepared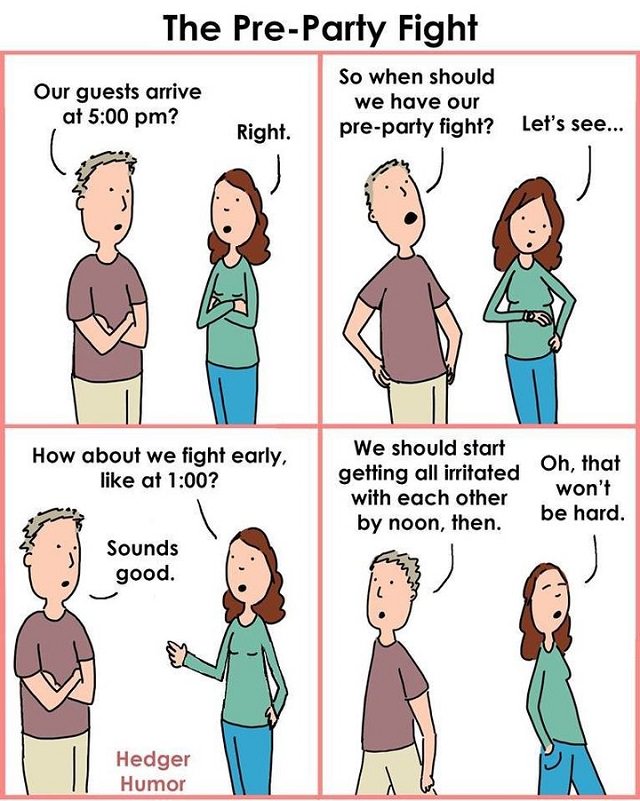 8. Absolutely always.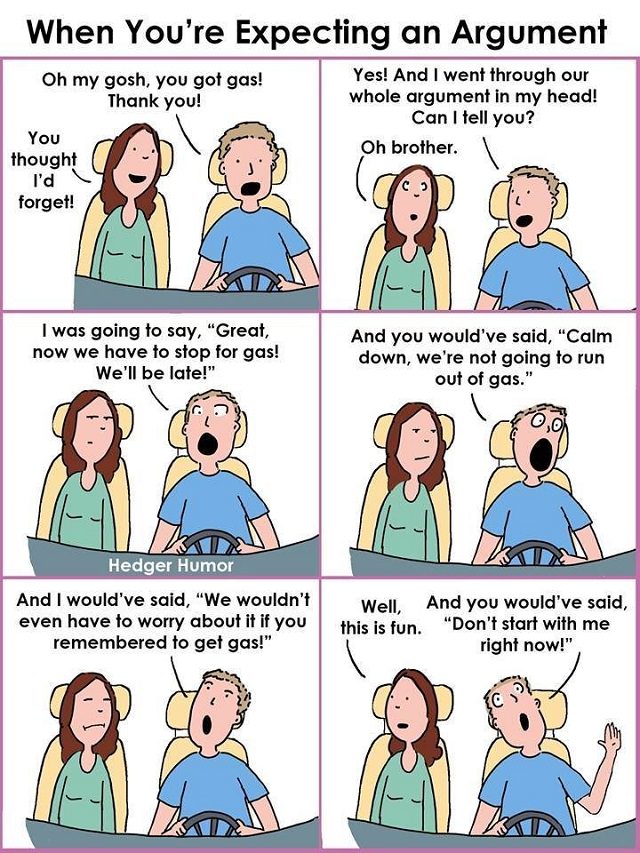 9. Who could blame me?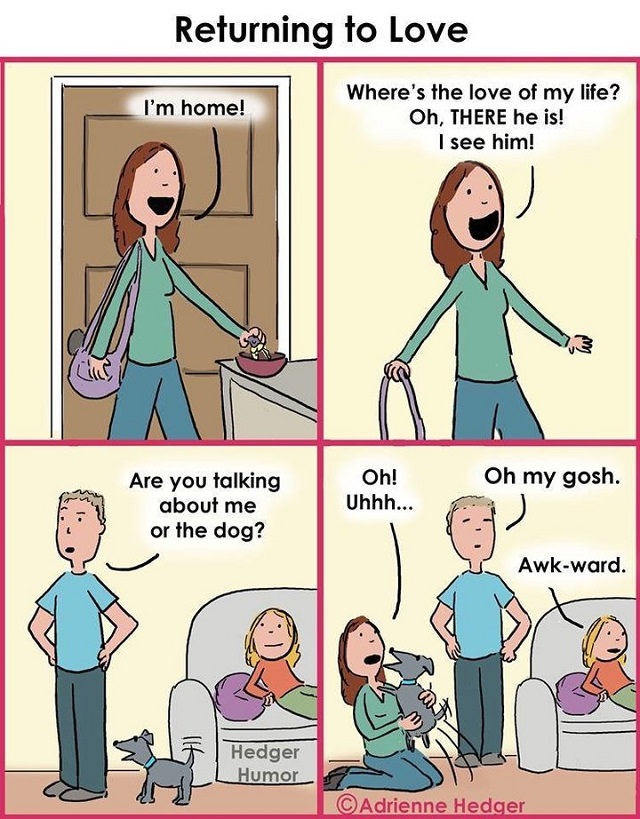 10. That crucial moment when the ball lands in your court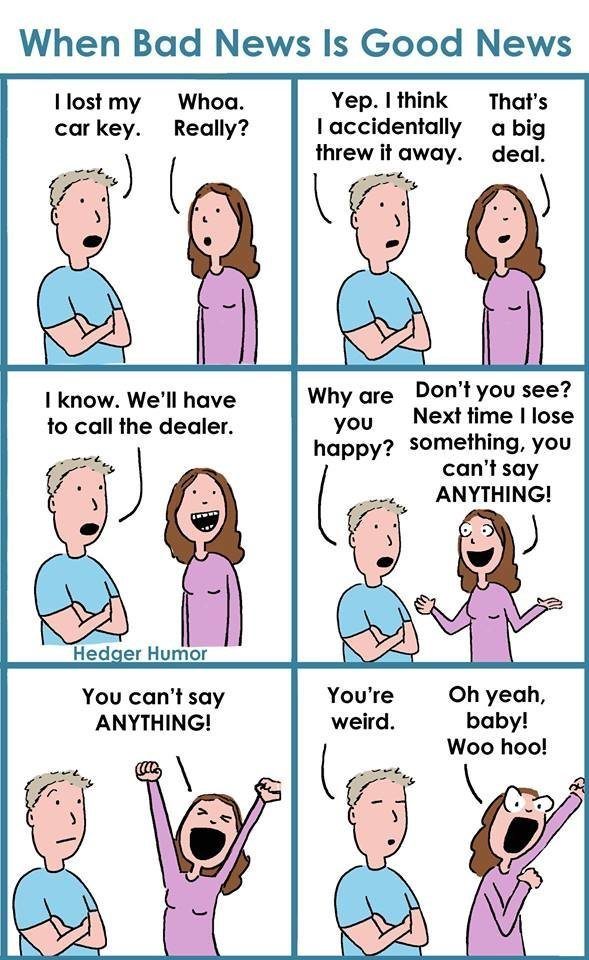 11. The List: The secret to ever happy relationship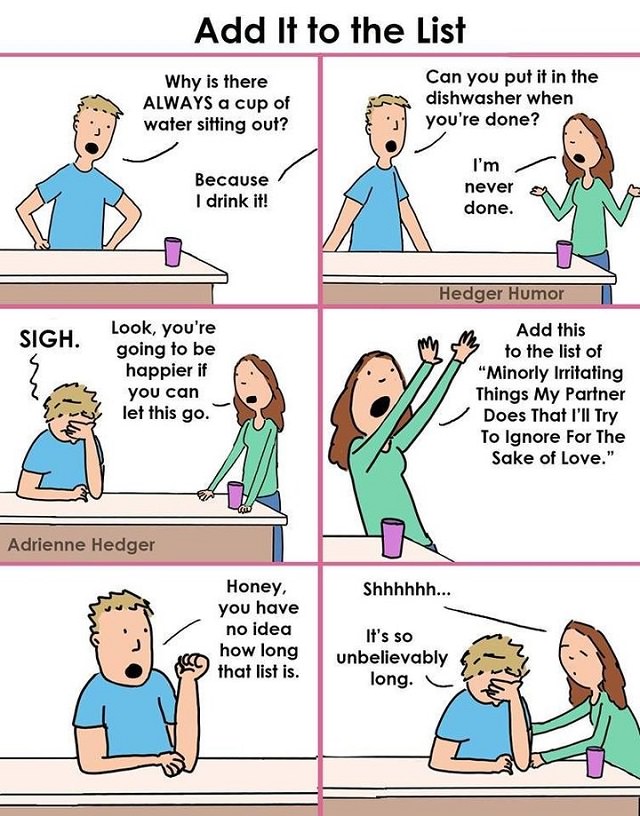 12. I only have a limited supply of blessings, okay?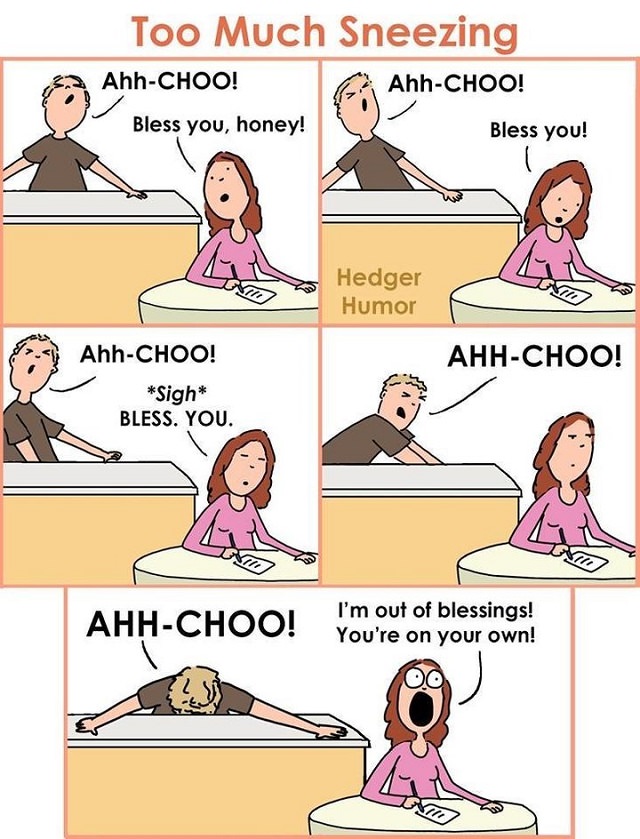 13. Don't touch that mug!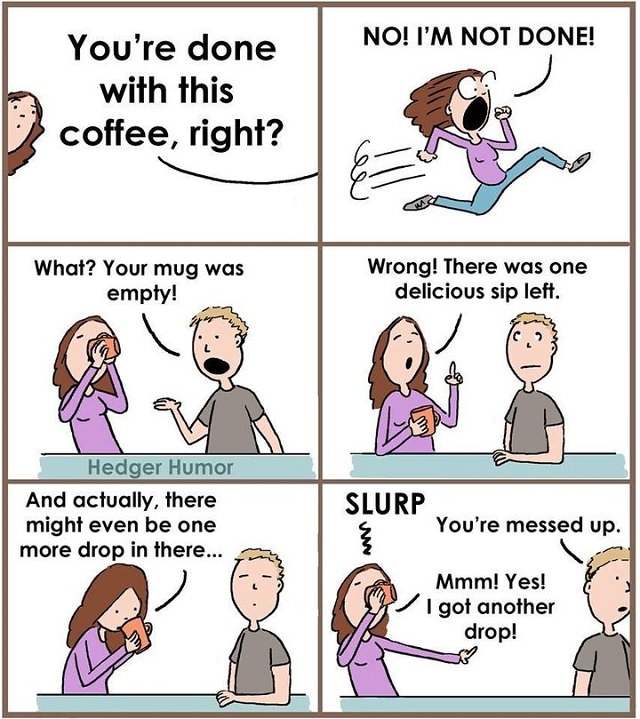 14. Some questions are best left unasked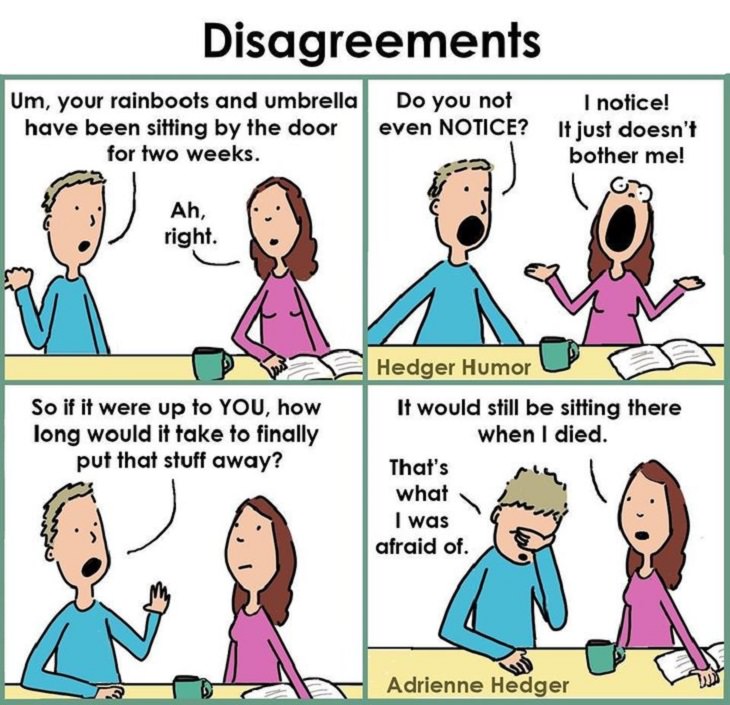 15. We just want different things