Yearly floods have plagued the pearl of Italy, Venice, for the past century, with the worst ever flood occurring in the not so distant 1966 when waters rose 194 cm (6.4 ft) above sea level, destroying and damaging over three-quarters of the historic city, as well as businesses and homes. The devastating flood that occurred in November of 2019 came very close to that 1966 tragic event, rendering several buildings inhabitable, closing down many businesses and wreaking havoc upon Venice's most prized possession - the historic part of town and the many prized possessions kept there.
As the flood progressed, some courageous souls traveled to the Lagoon city in an attempt to document the heartbreaking beauty of the city engulfed in water. One of these people was photographer Natalia Elena Massi, whose sincere and heartfelt photos of the city during the flood are sure to pull a string in your heart.
For comparison, this is how Piazza San Marco (St.Mark's Square) looked like in 2018.

And THIS is how the same place looked like in November 2019 (when civilians were already allowed to visit the famous square).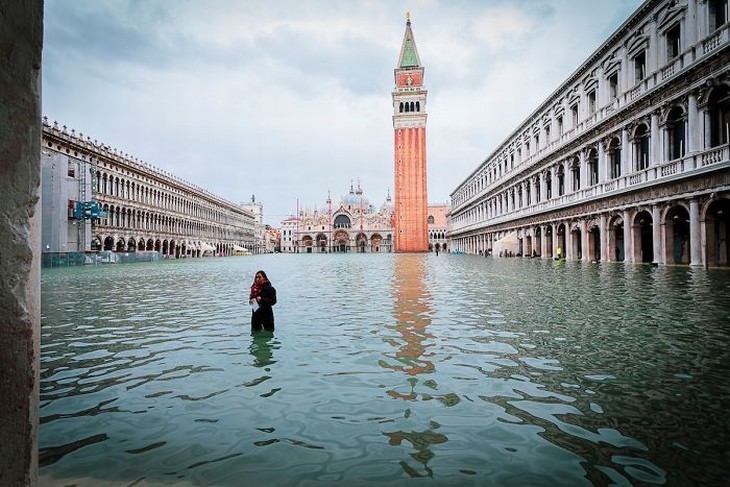 St. Marks Square is the centerpiece of the city and the location of several historical sights, such as the magnificent St. Mark's Basilica, Doge's Palace, and the Campanile clock tower.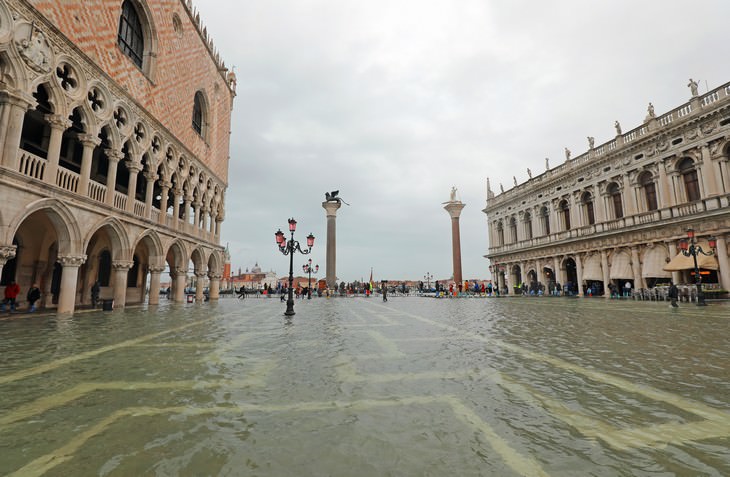 Unfortunately, the square is also the lowest point of the city, so the effects of the flood are always the worst here.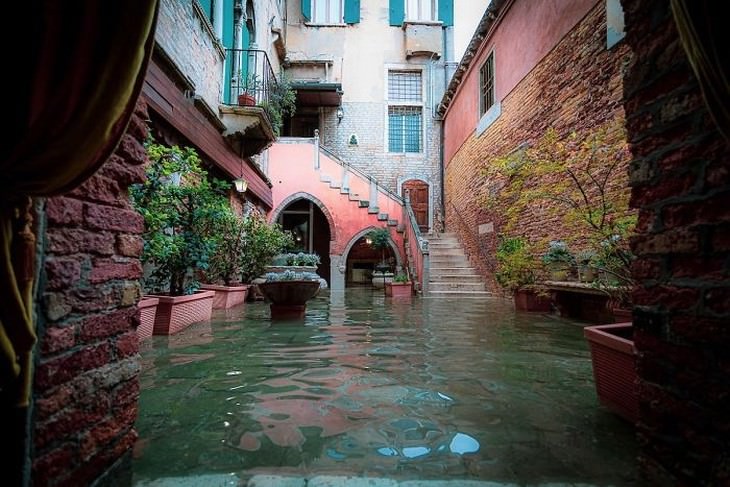 St. Mark's Basilica was especially affected, suffering potentially irreparable structural damage, with the Guardian reporting that "the water had surged into the basilica with a force never seen before, not even in the 1966 flood".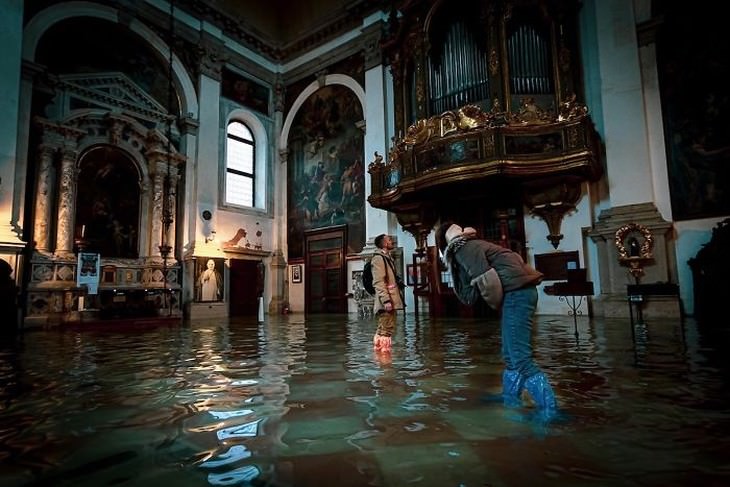 The highest flood levels reported during November of 2019 have reached 187 cm (6.14 ft). The city council stated that the flood brought Venice to its knees, and
over 85% of the city was flooded.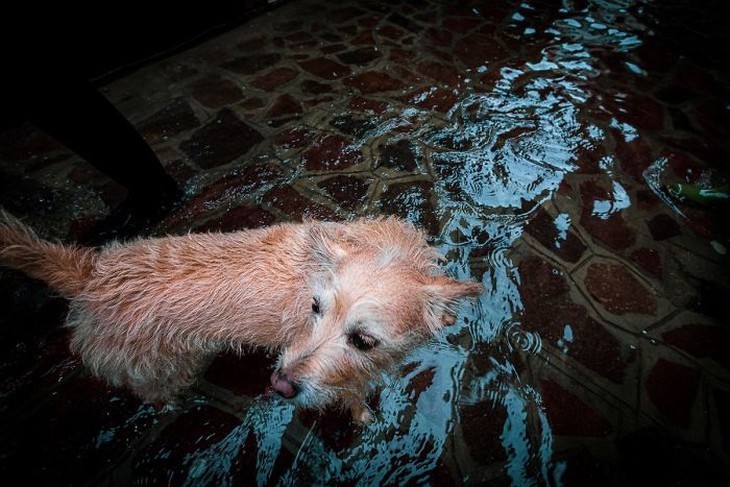 Dozens of businesses were closed down and suffered significant losses as a result of the flood, many hotels and homes were left without electricity and the ability to get rid of a surge of water flooding the first floors of buildings.

Even though most Venetians are used to the regular floods, it has also been observed that many people have left the city after the 1966 flood, and there is a serious fear that the Lagoon city may become deserted this time.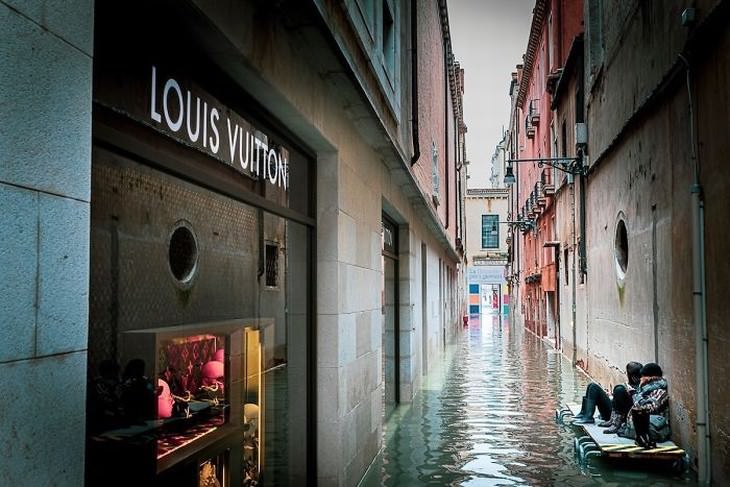 In 2003, a multi-billion project to shield the city from future floods by constructing mobile barriers that were suggested back in the 1980s has begun, but progress has been slow.
Hopefully, this project will be soon completed, and we will be able to prevent the magnificent Lagoon city from becoming the modern case of the mythical city of Atlantis.