The year 2019 is coming to a close, and at the end of this year, we also see the culmination of the current decade. As we get ready to welcome the new year, it would perhaps be a good time to pause and look back on those 10 years gone by.
The 2010s, like every decade before it, were an eventful time. There were plenty of incidents and stories that grabbed the headlines each year. Most of these we have forgotten about as more prominent news replaced them. Here is a list of major news stories from each of the past 10 years that will perhaps help refresh your memory.
2010: The Original iPad Was Launched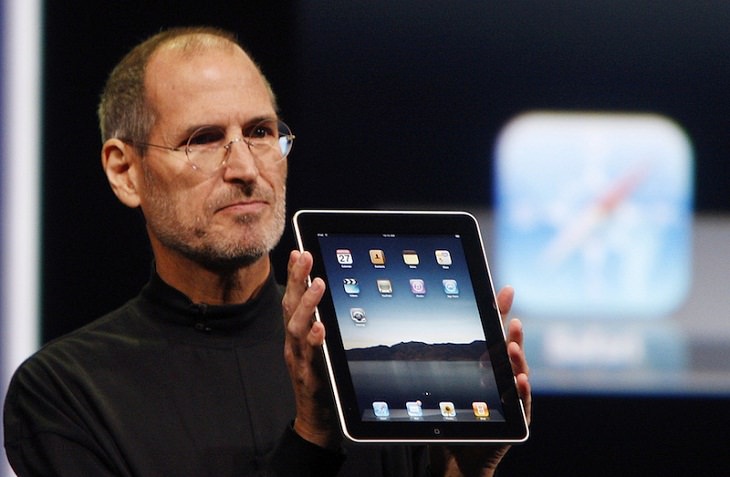 The Apple iPad has become a part of our lifestyle. Not many would remember, though, that it's been 9 years since it first came out. On January 27, 2010, co-founder and CEO of Apple Inc., Steve Jobs, now deceased, introduced the iPad at a special event. When it was launched in April 2010, the iPad immediately caught the fancy of everyone. Also known as a 'First Generation', the device had a 9.7-inch screen at 1024x768 and 132ppi. It also included the Apple A4, Apple's first branded processor.
Today, we are already in the 'Third Generation' of the iPad and the gadget has added a number of interesting features to make it more user-friendly. However, the original iPad still holds nostalgic value to the users who had bought it back when it was a new invention.
2011: Osama bin Laden Killed by U.S. Forces
In 2011, notorious terrorist Osama bin Laden was killed by the U.S forces. Bin Laden was the mastermind behind the September 11th terrorist attacks in the United States on the Pentagon and the World Trade Center. The 54-year-old leader of Al Qaeda was on the FBI's "most wanted" list for over a decade as he evaded capture. He was finally traced to a compound in Abbottabad, Pakistan, by the CIA and other intelligence officials.
On May 2, 2011, a team of Navy SEALs raided the compound, found Osama in an upstairs bedroom and shot and killed him on the spot. The news of Osama's death caused widespread celebrations across America and it also gave a modicum of closure to countless bereaved families who had lost their loved ones in the September 2011 attack.
2012: World doesn't End on December 21, 2012, as Prophesied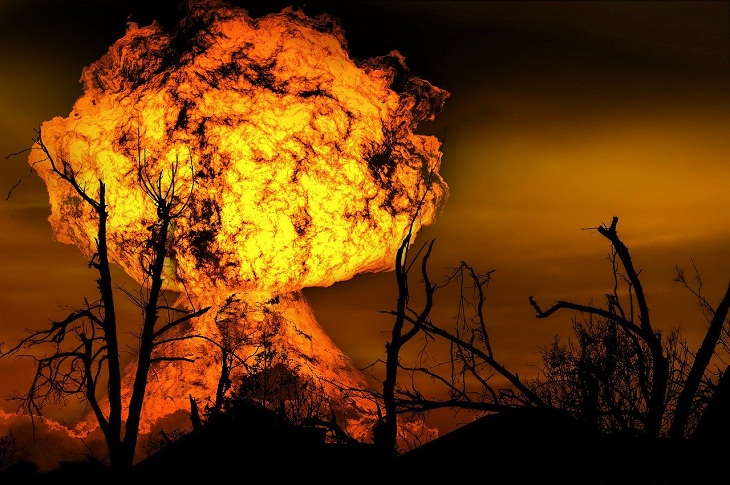 For years it was speculated that the world as we know it would end on December 21, 2012. The basis of these speculations was the prediction by ancient Mayans who had recorded the date of the end of the world on their calendar thousands of years ago. It was one of the most famous doomsday predictions for years and as the big date drew nearer, countless theories and rumors began floating around on how the world would actually end. Some believed there would be a great natural disaster, such as the tidal wave that would wipe every living being on earth. There were also some theories about earth colliding with a mysterious "Planet X" that would lead to magnetic pole shifts or a massive black hole that would devour our solar system.
However, December 21st, 2012, came and went like any other day. The world breathed a sigh of relief. Most claimed that they had never believed the doomsday theories but there was no denying that many had been sucked into the hype of the end-of-the-world phenomenon.
2013: South African President Nelson Mandela Dies at 95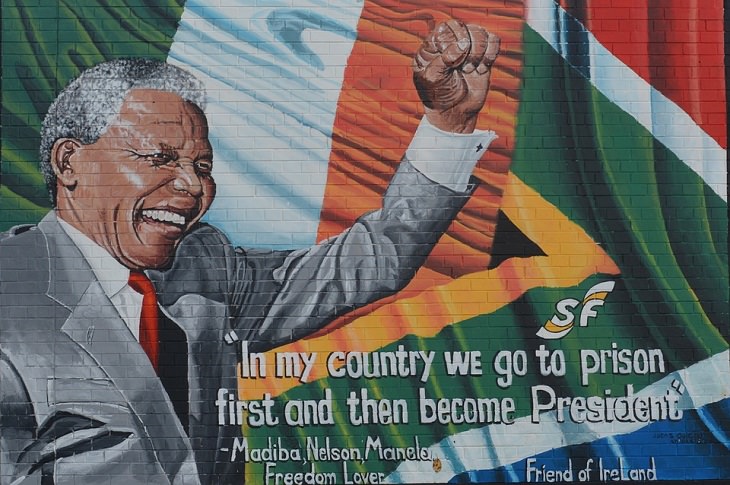 On December 5, 2013, Nelson Mandela, president of South Africa, breathed his last at the age of 95. One of the pioneers of the anti-apartheid movement in South Africa, Mandela was known as a freedom fighter, an activist and a civil rights leader.
Mandela had a difficult life. He served 27 years in prison after being charged with conspiracy to overthrow the government by the use of violence. This was known among many as a thin excuse to quiet him as a political voice in South Africa. During his years in prison, Mandela's reputation grew exponentially. He was widely regarded as the most influential black leader in South Arica and his role in the anti-apartheid movement made him an icon for resistance all over the world. Four years after his release from prison, Mandela took office as the first democratically elected President of South Africa on May 10, 1994.
Nelson Mandela always fought for the freedom of his people. Even today, he remains a symbol of hope and virtue for the world. If you'd like to learn more about him, we recommend his incredible autobiography The Long Road to Freedom.
2014: Girl Swept Away in Tsunami 10 Years Ago Reunited With Family
Raudhatul Jannah was just 4 years old when the devastating Indian Ocean tsunami had ravaged her Indonesian town on December 26, 2004. When the tsunami hit her home, little Raudhatul was holding on to her parents along with her then 7-year-old brother, Arif Pratama Rangkuti. Unfortunately, Raudhatul and her brother were swept away in the vicious force of the tsunami. The parents searched for their children for months but the two kids weren't seen again and were presumed dead.
10 years later, in what almost felt like a scene from a movie, the parents were reunited with Raudhatul. It turned out that Raudhatul was swept onto a remote island in the nearby Aceh Barat Daya district. There an elderly woman raised her for the next 10 years until she was found by Raudhatul's uncle one day by accident. After confirming that the girl, then 14 years of age, was indeed his niece, the uncle happily took her back home. It was an overwhelmingly emotional moment for the parents who couldn't believe that they were being reunited with their little girl who they felt they had lost forever.
Raudhatul told her parents that her brother is likely to have survived as well and the search for him is still on.
2015: China Ends One-Child Policy
China officially ended its controversial one-child policy in 2015 after signing into law a bill that allowed married couples to have two children. The one-child policy was introduced in the late 1970s in China and restricted most couples to having only a single child. The policy was strongly enforced by the authorities by enacting penalties on offenders and frequent sex-selective abortions. This led to a great amount of heartbreak and frustration for countless would-be parents.
Eventually, China faced a looming population crisis and gender imbalances because of this rule. Thankfully, the authorities finally saw reason and ended the hugely contentious one-child policy.
2016: Harambe the Gorilla's Death Triggers Widespread Shock and Grief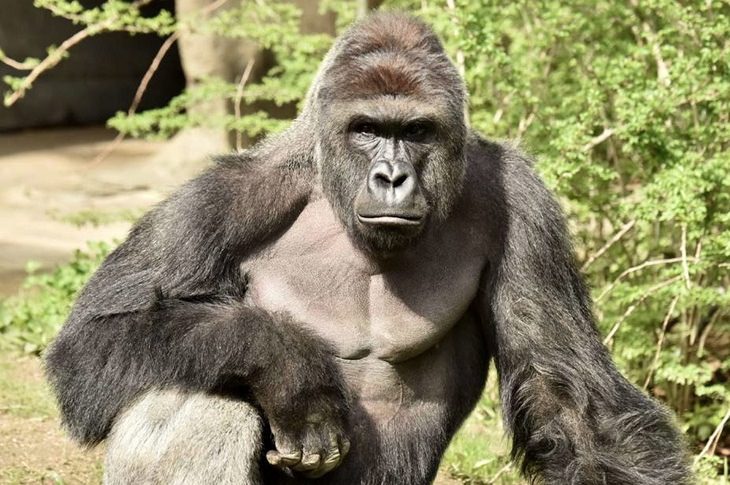 In a highly unfortunate incident, Harambe, a 17-year-old silverback gorilla, was shot dead at Cincinnati Zoo when a 4-year-old kid fell into his enclosure. The confused and agitated gorilla was seen dragging the little boy around like a rag doll, leading to panic among the visitors and especially the mother of the child. Fearing that the boy's life was in danger, the zoo authorities killed Harambe with a single shot.
Harambe's death sparked off heated internet debates about the welfare standards in the zoo and whether there was an actual need to kill the gorilla. There was an outpour of grief and shock over the animal's death and candlelit vigils were held in his memory. As the news about the incident spread, Harambe's face was even used as a meme to spread awareness about animal safety.
2017: The '#MeToo' Movement Takes the World by Storm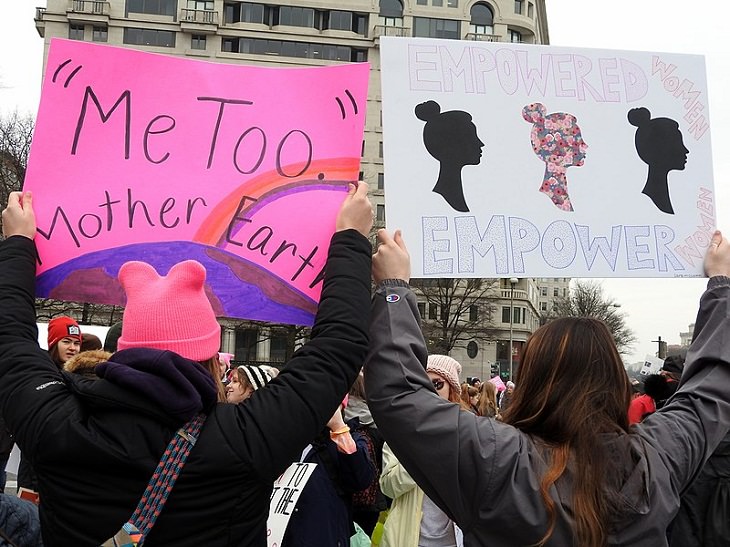 (Source: Wikimedia Commons)
The '#MeToo' hashtag became a battle slogan for countless women across the world in late 2017 to share their horrifying sexual harassment stories openly. The trigger for the movement was a New York Times story in early October 2017 that detailed decades of allegations of sexual assaults against Hollywood producer Harvey Weinstein. This led to widespread protests and spurred over 19 million tweets on Twitter on the subject. The news eventually became a mass movement by women to express similar sexual harassment stories faced by them and to raise awareness and support on the topic. The 'Me Too' movement has since then spread to many countries and has become an important tool for women to fight back against their long-time harassers.
2018: The Royal Wedding Captivates the World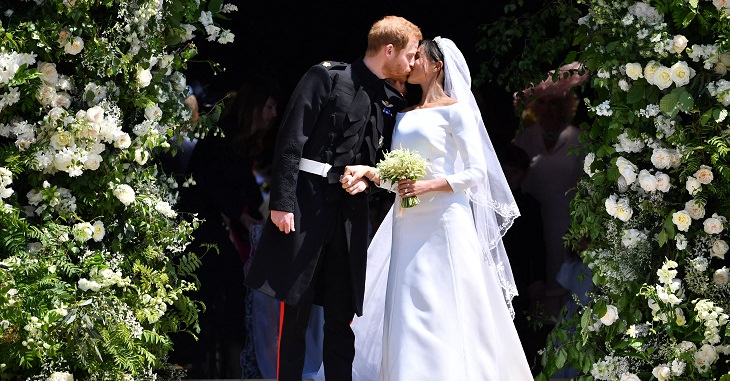 The world was enamored as it got the opportunity to witness a royal wedding in 2018. Prince Harry of Sussex married actress Meghan Markle at St. George's Chapel in Windsor in May 2018 with a total of about 600 guests in attendance. The wedding was watched by an estimated 29.2 million people and was the most talked-about event for days preceding and following. Meghan Markle's 16.5-foot long veil also became a subject of hot discussion among internet users and sparked off a spree of memes on social media.
2019: First-Ever Photo of a Black Hole is Captured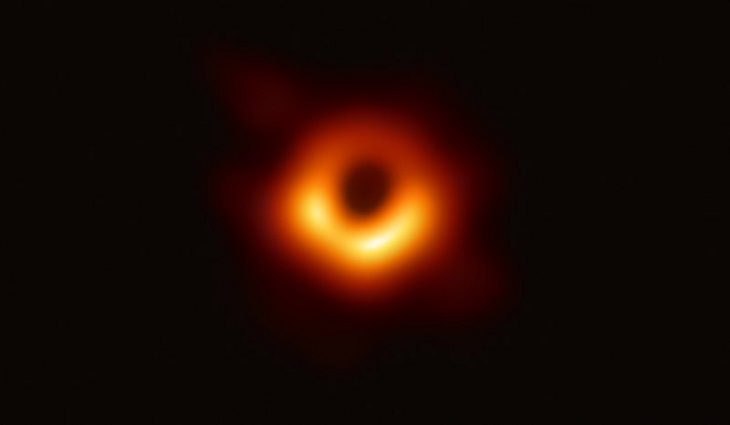 (Source: Wikimedia Commons​)
The black hole has fascinated scientists and researchers for decades. NASA has described the black hole as "a place in space where gravity pulls so much that even light can not get out". The gravity is so strong there because matter has been squeezed into a tiny space.
For a long time, this elusive cosmic entity appeared to be out of reach of humans and the mysteries of what lies inside the black hole have been a subject of many discussions and theories for a number of years. In April 2019, astronomers were finally able to capture the first-ever image of a black hole. It was a titanic moment in human history and will hopefully leave the doors open to more answers on the mysteries of this subject.
Here is hoping that the coming decade will bring better news for the world and we will have some great positive stories to share by the end of it.