Buttermilk has a number of uses, like clearing up dark spots on your face, making your pancakes fluffier, or even creating your own homemade dip. Among these many uses, buttermilk can also be coupled with a few other ingredients to create an absolutely juicy and tasty golden chicken. We have a recipe for the most delicious oven-roasted chicken, with a fantastic buttermilk marinade that you can make in under 5 minutes!
Ingredients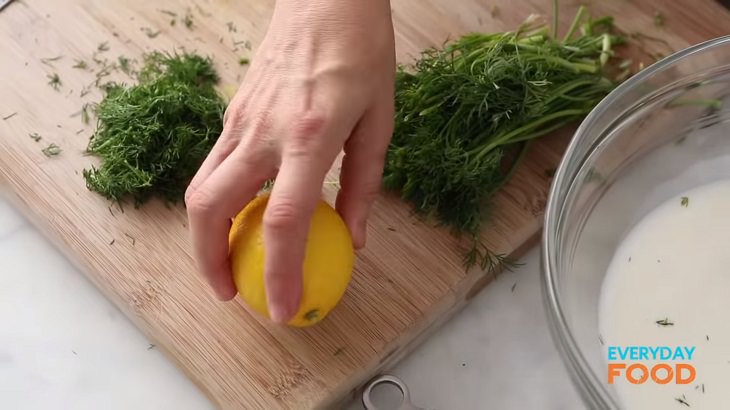 For this delectable marinade, you need only five simple ingredients that you're already likely to have at home. These ingredients are salt and pepper, lemon zest, fresh dill, and the coup de grace, 2 cups of buttermilk. You'll also need one whole chicken, pre-cut, to soak in the marinade.
Time to Marinade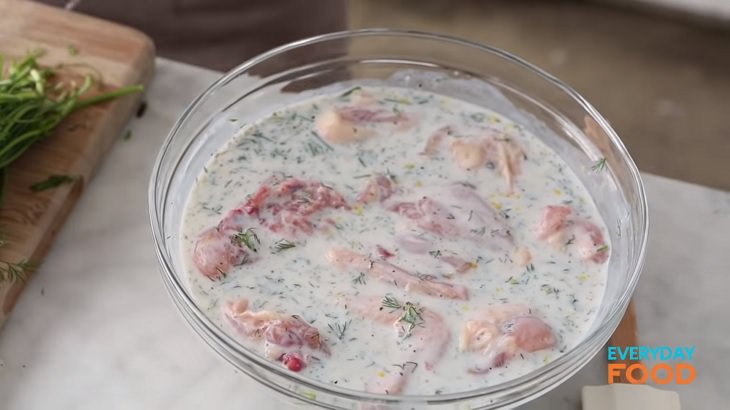 Making the marinade is relatively simple. Pour the 2 cups of buttermilk into a bowl (ideally the one you'd like to use to store the marinaded chicken). Add about a handful of finely chopped fresh dill. Using a grater, scrape off some lemon zest, and add according to your taste preference. Then all you need is one teaspoon of pepper and 2 teaspoons of salt, although the same can be adjusted, again depending on your taste preference.
Mix your marinade thoroughly and then add your chicken pieces to the bowl. Make sure to immerse your pieces well so they are well-covered in the marinade. Now it's time to let your chickens soak. Cover the bowl in plastic wrap or clingfilm, and refrigerate. Your chicken needs to soak for a minimum of 8 hours, though for the best flavor, 24 hours of soaking is recommended.
Time to Cook!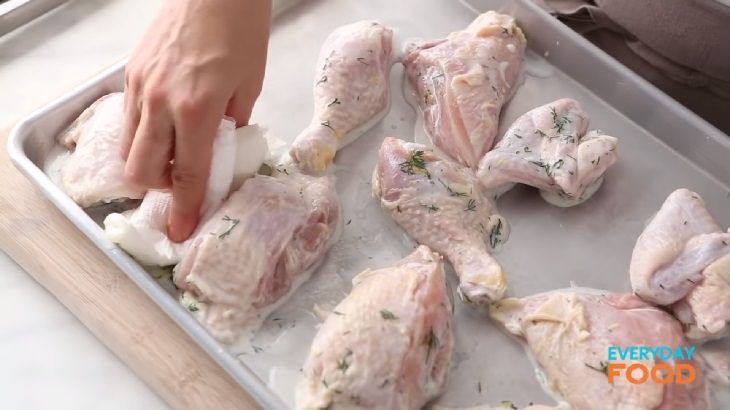 The cooking part is also relatively simple. After your chicken has been sufficiently marinaded, you can take the bowl out of the fridge. Preheat the oven at a temperature of 450°F (230°C). Remove the pieces from the marinade, ideally with tongs or a spoon, and place them on a rimmed baking sheet or a pan. Try to avoid getting too much of the marinade onto the sheet. Pat your chicken pieces dry with a clean cloth, and now your chicken is ready to roast!
Place the tray or sheet into the oven for about 25 minutes. That should be enough time, give or take a minute or two, for the chicken to cook through. No flipping, no fuss, no muss required. It's as simple as that. After 25 minutes, take your chicken out of the oven, with crispy edges, golden brown and ready to serve!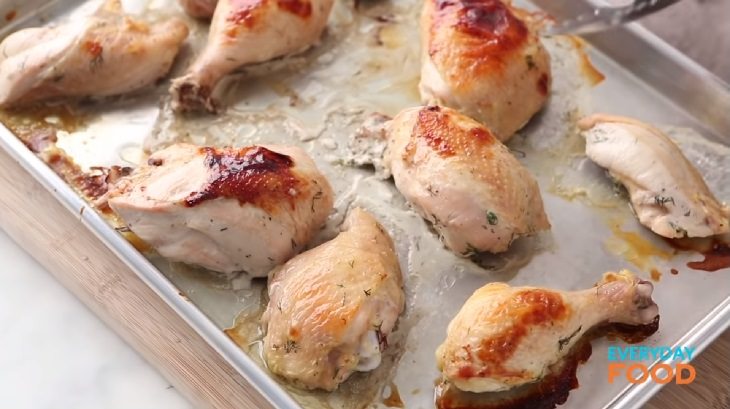 This is a great recipe for any day of the week, and it's super easy and quick to prepare. Just marinate the chicken in the morning, store it in the fridge throughout the day, and roast it in the evening. Voila. Dinner is served. Check out the video below for detailed instructions for this recipe of golden chicken, made with a delicious and easy buttermilk marinade!