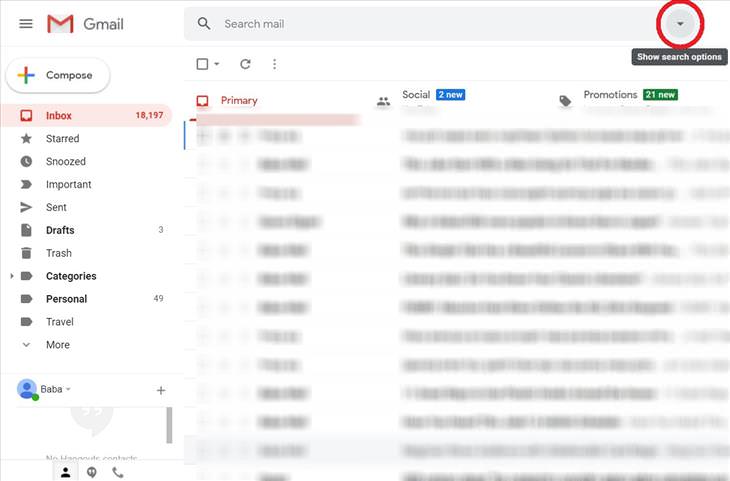 Enter the terms, email addresses, subjects, etc. you want to filter by and click "Create filter".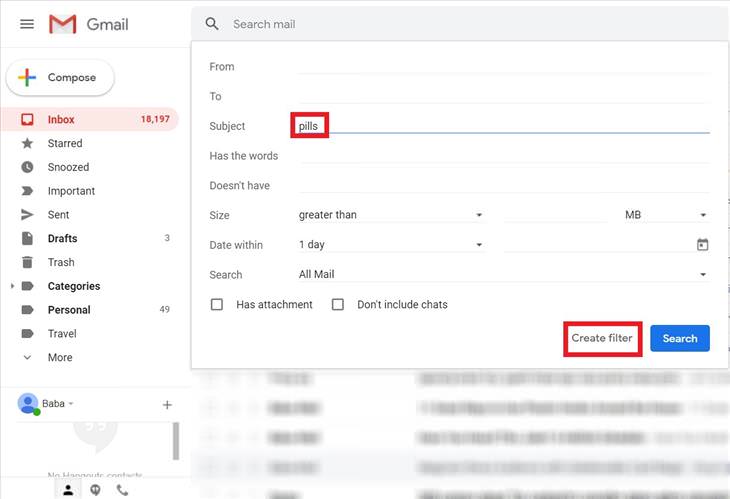 Next, check the boxes for the actions you want Gmail to take with emails that fit the criteria you've set and click "Create filter".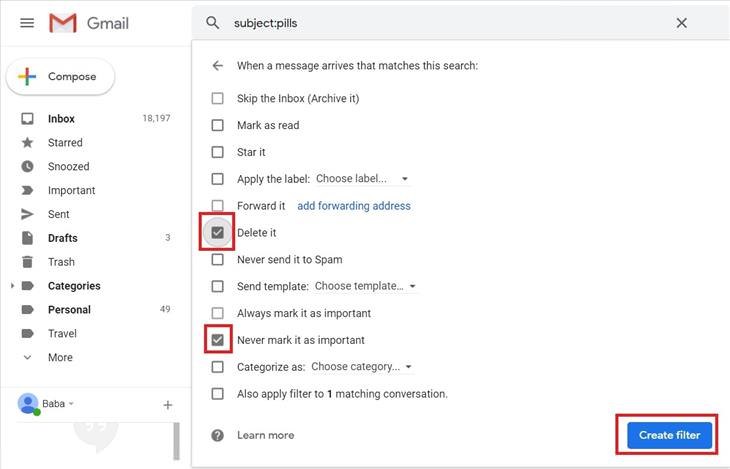 The other method, creating a filter from an existing email, is particularly helpful in those cases when the automatic filtering system in place sends emails to the spam folder or to the promotional category and you can't see them without looking for them. Choose one such email, check the box next to it, and then click the three vertical dots icon under the search bar. Click "Filter messages like these".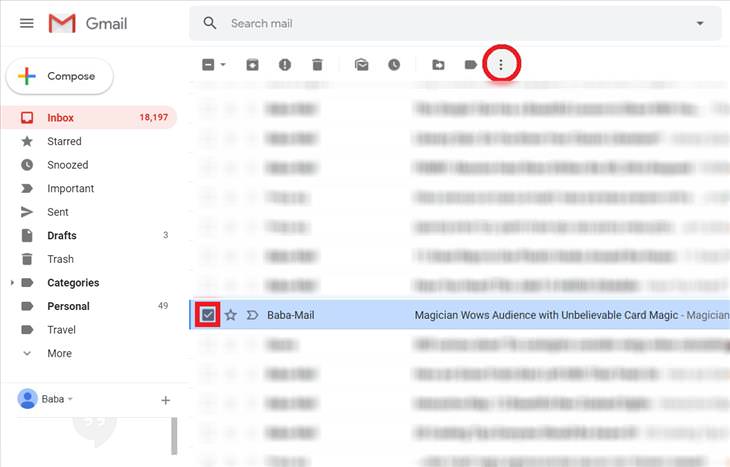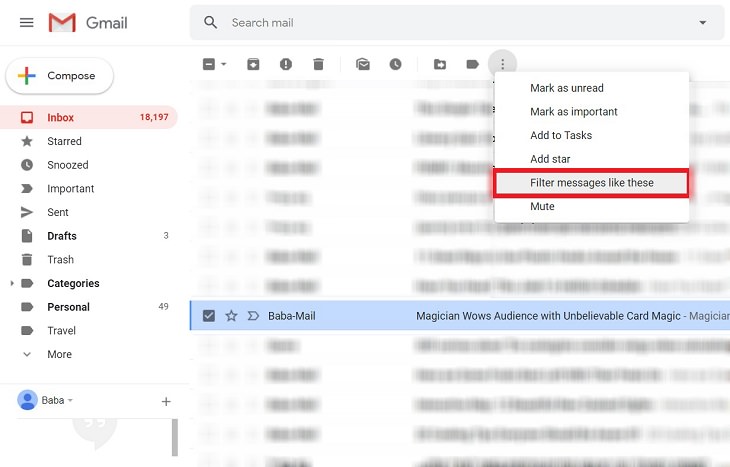 You will get the same box with fields to fill out, but the "From" email address will be filled out. You can, of course, add more criteria. When you're happy with it, click "Create filter".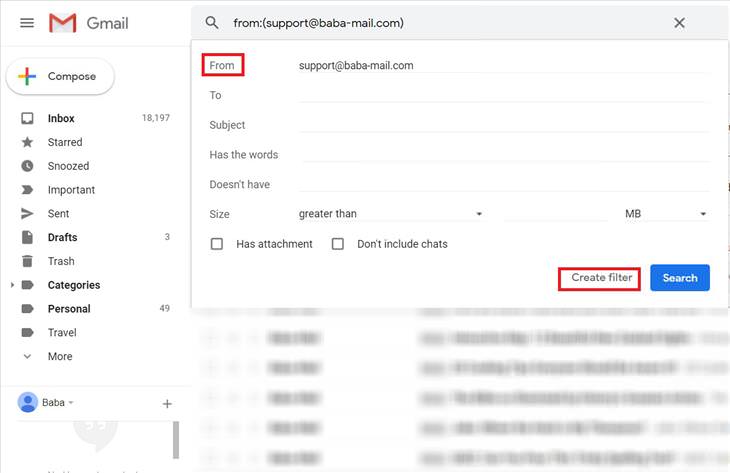 If you don't want emails from that source to get sent to the spam or the promotional folders, make sure to check the appropriate boxes and choose "Categorize as primary".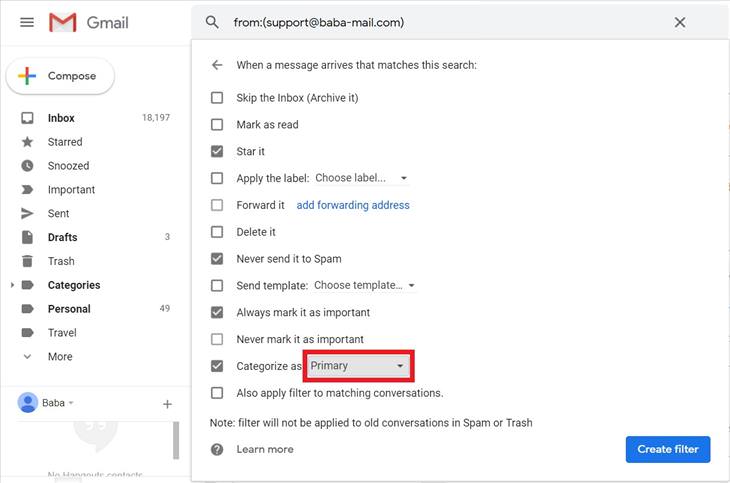 But what if you're not happy with one of the filters you've set up, or it isn't functioning exactly as you wanted it to? Is it irreversible? Not at all. To change or delete one of your filters, click the cogwheel icon above your inbox (on the right-hand side) and click "Settings".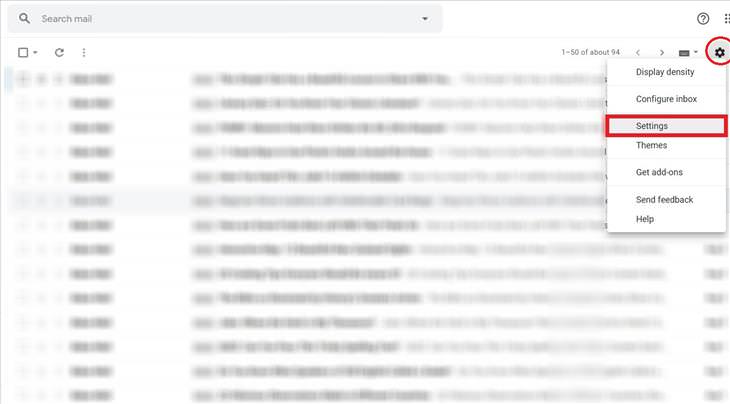 Next, click "Filters and Blocked Addresses".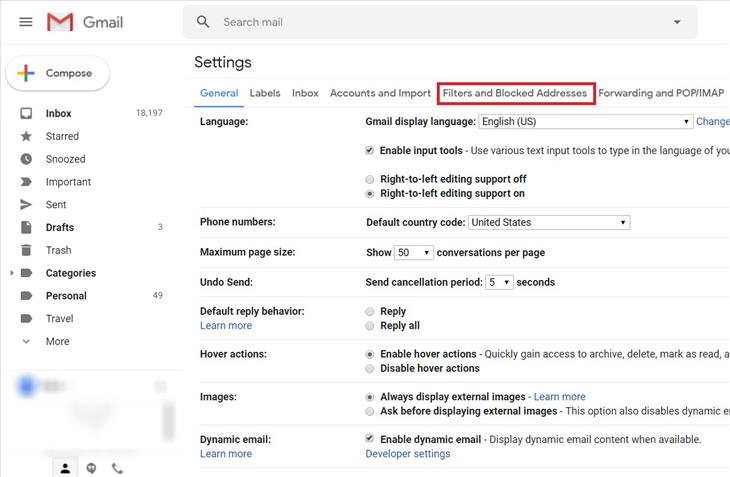 You will now be presented with a list of all of the filters you have in place. Simply click "Edit" or "Delete" in order to change or remove any of them.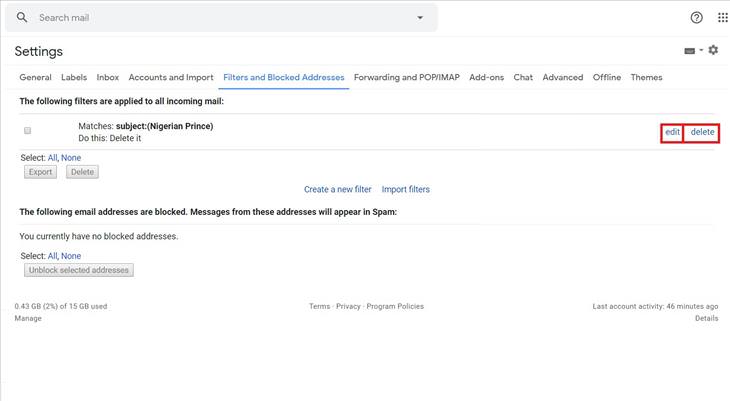 Finally, another cool application of Gmail that can help you tidy up your email is aliases. The way Gmail addresses work is that certain variations on your address will still register as being you, meaning you can give someone an address that's a bit different to your main Gmail address, and you'll still receive their email on your main Gmail account.
The rules for this are simple. Let's assume your Gmail address is jdoe@gmail.com. There are two types of aliases Gmail will recognize as being you:
• Adding periods to the email address. So, if your address is jdoe@gmail.com, any email sent to "j.doe@gmail.com", "jdo.e@gmail.com", or even "j.d.o.e@gmail.com" will still arrive in your inbox.
• Adding a plus sign after your address. So any mail addressed to "jdoe+@gmail.com" will be received by jdoe@gmail.com. Also, you can add text after the plus sign, for example "jdoe+companyname@gmail.com".
But why are aliases useful? Well, many websites and services require email registration and may wish to send you advertisements and unwanted promotional ads. By giving out an alias instead of your real Gmail address, you have an easy way of filtering those unwanted emails.
To do so, create a filter from scratch, and fill out the "To" field with the alias you've given out, and then you can choose a specific action you want Gmail to take about all emails addressed to the alias.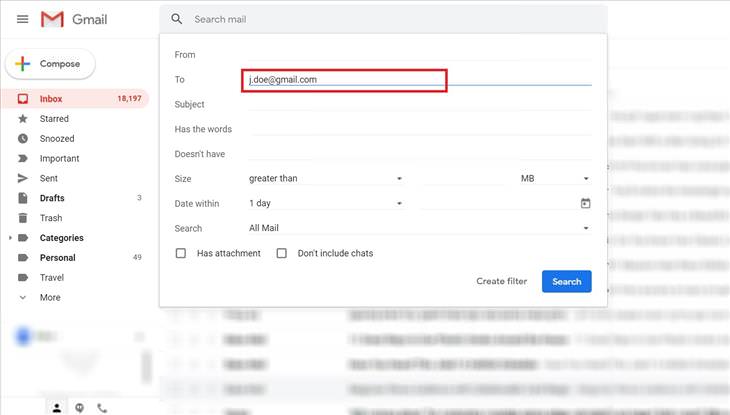 By using these methods, you can be certain your Gmail inbox is always tidy, and all of the relevant emails are always a click away.