The new addition to the already-stunning Changi Airport is the Jewel shopping center, which features not only several hundred shops and restaurants, but also a botanical garden with hundreds of plant species from all over the world, as well as the highest indoor waterfall in the world and crystal clouds that glimmer at night. Jewel Changi Airport is one of the largest airports in the world, being a major transport hub in Southeast Asia. The airport was distinguished as the best airport in the world 6 times and awarded with the Skytrax award. Admire this breathtaking architectural wonder inside and out and learn all you need to know about it by simply scrolling down.
The heart of the new airport mall that opened on April 17, 2019, properly dubbed Jewel, is a 40 meter high waterfall surrounded by a botanical garden.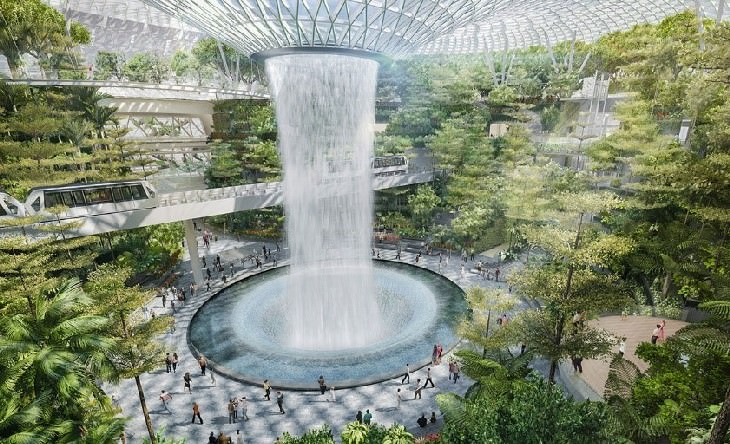 It only took 5 years to complete the shopping mall, and it reflects the country's reputation very well, as Singapore is often nicknamed "a city in a garden".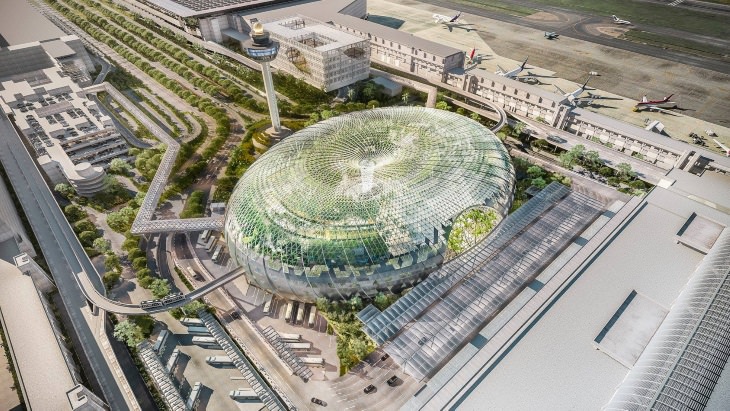 The design of the mall is very futuristic and unique: it appears as if it was simply an enormous greenhouse.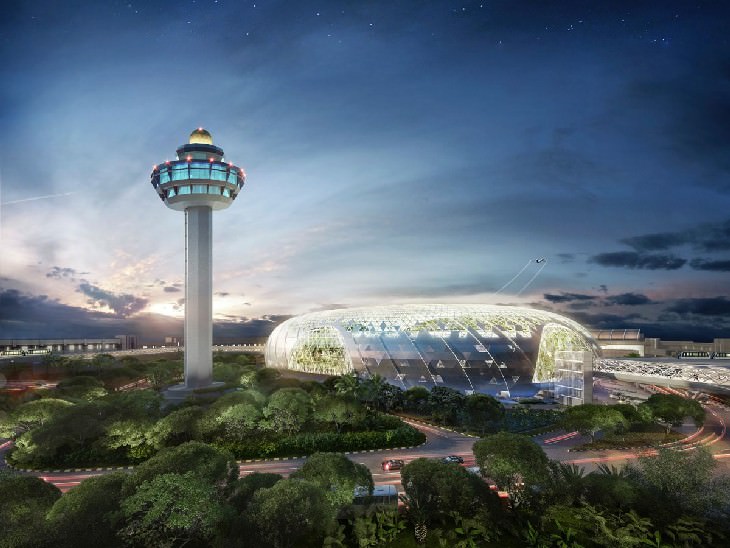 Hundreds of species of plants from all over the world were included in the botanical gardens, making up the largest indoor collection of flora in the entire country. Visitors can stroll through the gardens and be in the proximity of the waterfall as well, which is protected by a transparent wall to ensure visitors' safety.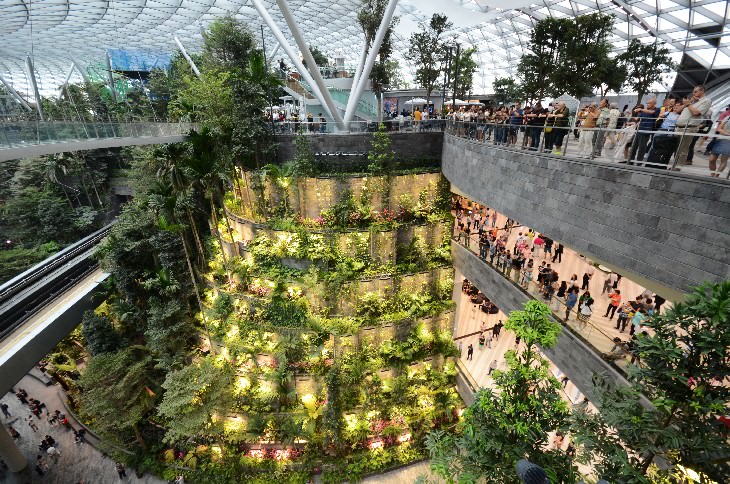 Upon entering the mall, visitors can admire crystal clouds that shimmer during the evening hours.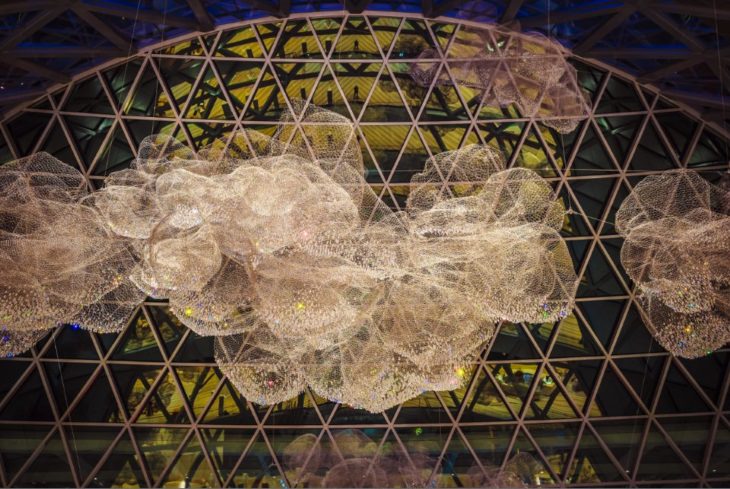 Jewel Changi Airport
Even those who aren't intending to stay in Singapore and don't want to cross passport control can enjoy the beauty of the mall by taking a specialized train.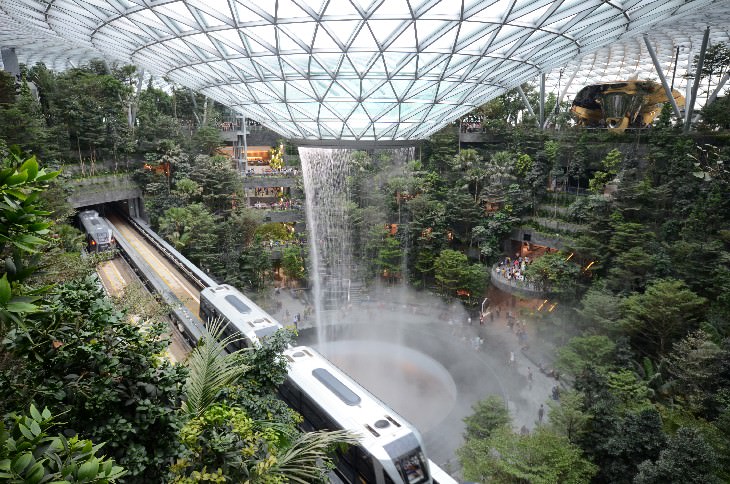 Learn even more fun facts about Jewel in the bonus video below.