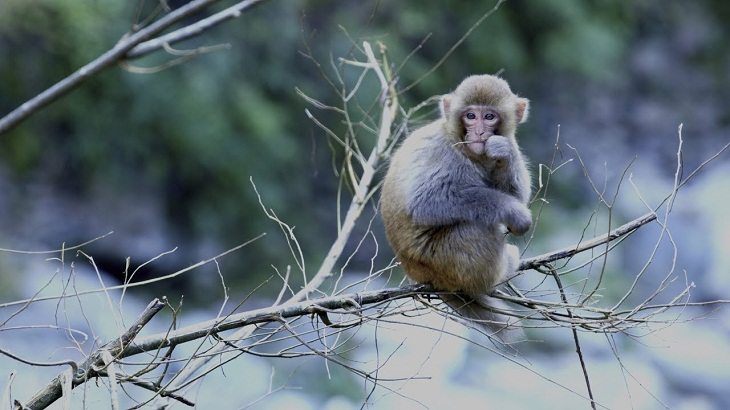 Located in the northwest of Hubei Province in China, Shennongjia is a 3,200-sq. km (1,235 sq. miles) protected area listed as a UNESCO World Heritage Site in 2016. It is the best place in the country to see the rare and protected golden snub-nosed monkeys in their natural habitat. If the furry beauties aren't on your agenda, you can revel in the sighting of clouded leopards and Asian black bears. Apart from these, you will also get an opportunity to marvel at the 3,400 species of vascular plants, along with many other birds, fish, reptiles, and amphibians.
If not for anything else, give Shennongjia a chance for its peerless scenery.
2. Bale Mountains National Park, Africa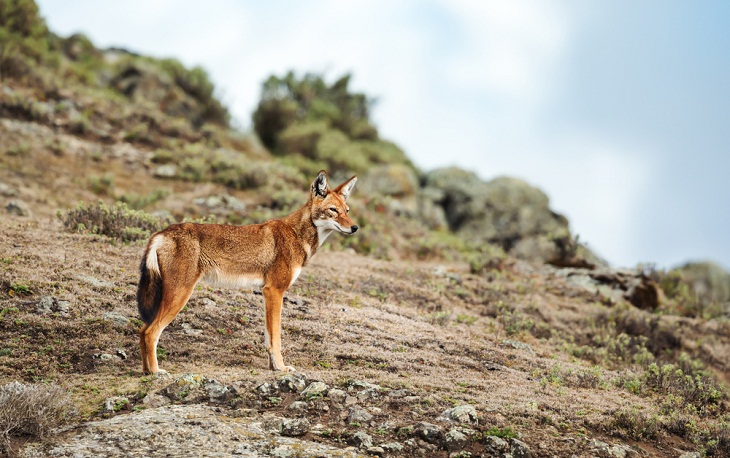 Ethiopia's incredible Bale Mountains are home to 20 endemic mammals, along with hundreds of bird species and dozens of reptiles and amphibians. The superstar of this national park is the Ethiopian wolf. Only around 400 of these beautiful, elegant wolves are left in the wild today, but they are easily spotted on the chilly Sanetti Plateau in the Bale Mountains.
Some other quirky animals often found here include Menelik Bushbuck, grey duiker, African golden wolf, colobus monkey, spotted hyena, black-maned lions, and giant forest hogs.
3. Triglav National Park, Slovenia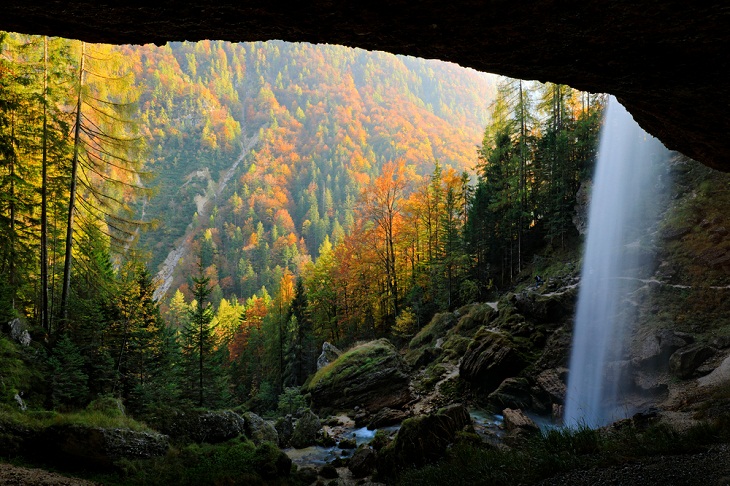 Triglav, Slovenia's only national park, is named after the synonymous mountain with a height of 2,864 meters (9,396 ft). It's among the oldest national parks in Europe. Triglav boasts spectacular landscapes and pristine sights. Green Alpine valleys, gurgling brooks, tall peaks, and crystal-clear lakes will greet you at different corners of this park, which covers the majority of the eastern part of the Julian Alps. Triglav covers an area of 880 sq. km (340 sq. miles) and is home to 59 ethnobotanical plant species, many of which have medicinal qualities.
Whenever you visit Triglav, make sure you also spend time feasting your eyes on some of its pretty waterfalls.
4. Bwabwata National Park, Africa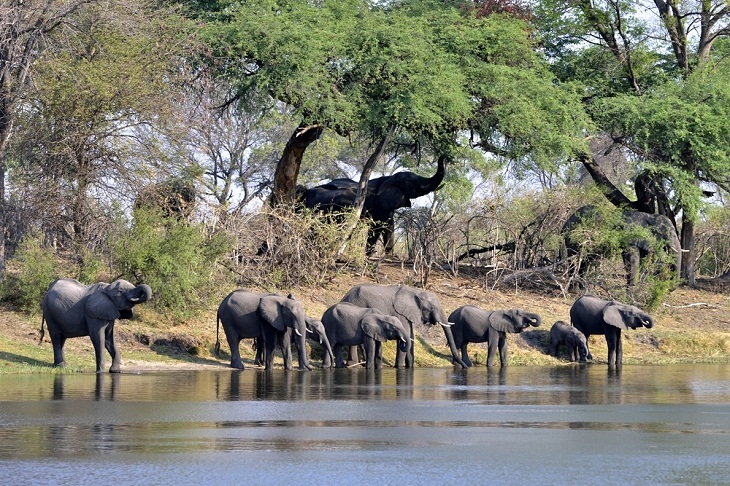 Covering an area of 6,274 sq. km (2,422 sq. miles), Bwabwata in Namibia is the second largest national park in Africa after Namib-Naukluft National Park. Bordered by the Okavango and Kwando rivers, this little-known forest reserve offers dazzling sights and benefits from a picturesque streak of lush wetlands and savannahs.
The ecosystem of the park is primarily comprised of Kalahari woodland, Caprivi mopane woodland, shrub savanna biome, and the Okavango Valley. Elephants form the mainstay of Bwabwata. Other animals include lions, leopards, cheetahs, hyenas, crocodiles, giraffes, reedbuck, hippopotamus, wildebeest, and zebra. The park also serves as a haven for some 430 species of birds, many of which are rare and endangered. Keep an eye out for wattled cranes, African pygmy geese, coppery-tailed coucals, southern ground hornbills, wood owls, and Bennett's woodpeckers.
5. Flinders Chase National Park, Australia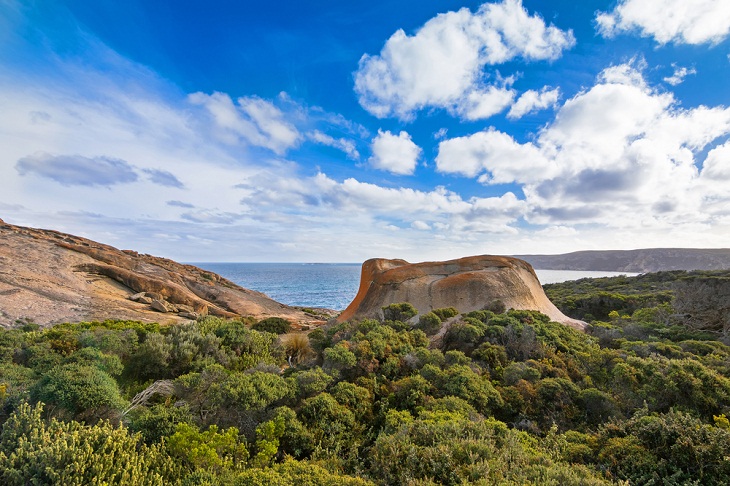 Flinders Chase National Park is situated on Kangaroo Island, about 180 km (112 miles) west of Adelaide. Known for its dense bushland, lofty cliffs, sparkling rivers and lagoons, and pristine white sandy beaches, this beautiful national park covers an area of more than 326 sq. km (126 sq. miles).
The forest is a sanctuary for endangered wildlife, such as goannas, koalas, eagles, kangaroos, echidnas, and the elusive platypus.
Flinders Chase was closed following the 2019-20 bushfire event on Kangaroo Island. The bushfire burnt 96 percent of the park, but it is now slowly bouncing back to its former glory.
6. Keibul Lamjao National Park, India
Keibul Lamjao National Park in India's Manipur is the only floating national park in the world. This unique nature sanctuary is part of Loktak Lake, known for patches and rings of floating biomass called phumdis. These plant materials are packed so solidly that some tend to be as solid as land and can support plenty of animals.
The national park is the natural habitat of the brow-antlered deer, also known as the dancing deer of Manipur. Other wildlife to be seen here are hog deer, otters, waterfowls, and a host of beautiful migratory birds.
7. North Cascades National Park, USA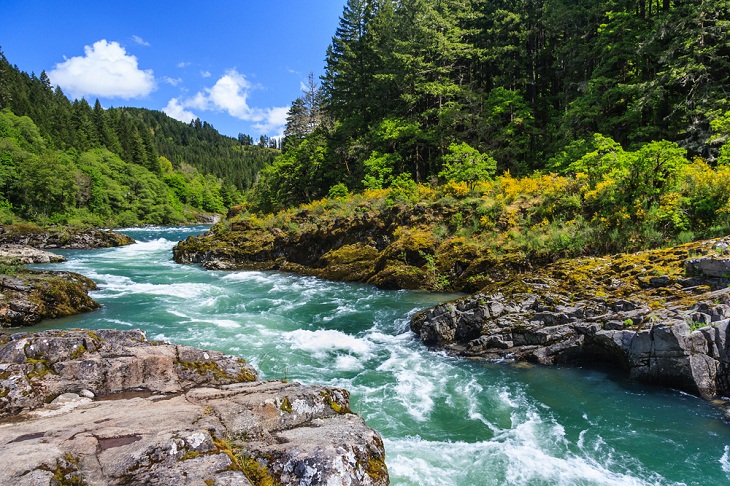 This underrated park is perfect for hikers and backpackers. Located northeast of Seattle, Washington, this alpine landscape is embellished with more than 300 glaciers and provides shelter to thousands of plant and animal species, including the gray wolf, black bear, wolverine, river otter, bald eagles, osprey, cougar, lynx, and bobcat, in addition to a variety of wildflowers and conifers.
Apart from glaciers, you will also be treated to alpine meadows, gushing waterfalls, snowfields, and jaw-dropping mountain scenery. Hikers will enjoy 400 miles (643.7 km) of trails through the snowcapped alpine area.
8. Shiretoko National Park, Japan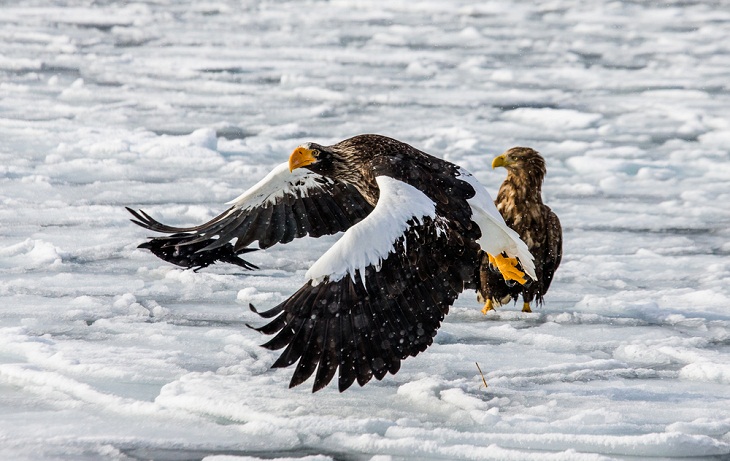 Shiretoko National Park will leave you awestruck with its majestic volcanic mountains, drift ice, and picturesque coastlines. Listed as a UNESCO World Natural Heritage Site in 2005, the park also features fast-flowing rivers formed by the waters of the Shiretoko and Rausu Lakes.
Many rare wildlife species thrive in Shiretoko, such as the spectacled guillemot, the Ezo brown bear, spotted seals, and the Blackiston fish owl (one of the largest owl species in the world). Large sea eagles, like the Steller's sea eagle and the white-tailed sea eagle, come to this national park with the flow of drift ice. If you visit this spectacular corner of Japan around April, you might also spot killer whales, minke whales, and Dall's porpoises around the Nemuro Straits.
9. Katmai National Park, Alaska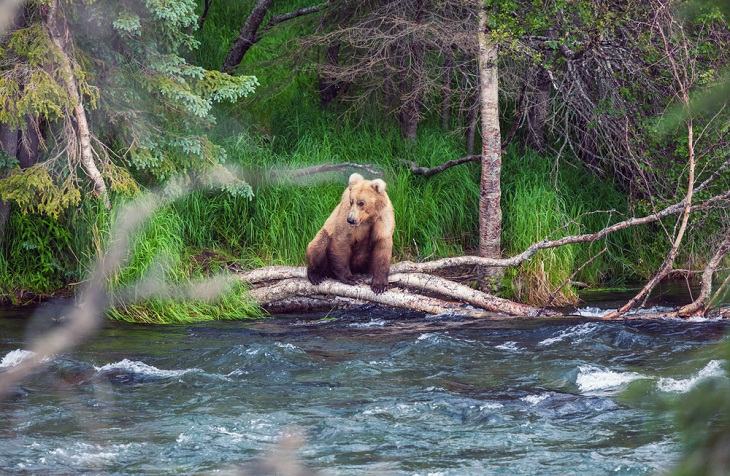 Home to Mount Katmai as well as many other active volcanoes like Mount Martin, Mount Griggs, and Novarupta, Katmai National Park is a wondrous setting for a wilderness adventure. It's the best place in the world to spot brown bears in the wild. While you can see wild bears in many other places, they tend to be smaller in size compared to the ones that live in Katmai National Park. The brown bears of Katmai weigh over 1,000 pounds (453 kg) at their heaviest and grow to be up to 7 feet tall (2.1m).
About 2,200 brown bears are estimated to inhabit Katmai, and many flock together on the Brooks River to feast on leaping salmon runs, making for a fascinating sight. If you want to be there just for the bears, the ideal time to visit would be late June and July during the sockeye salmon migration. Bears are found in abundance during this time for obvious reasons!
Apart from bear viewing, the park also offers adventure-seekers the opportunity to kayak the chain of lakes and rivers called the Savonoski Loop, hike the Valley of 10,000 smokes, and camp in the backcountry.
Also, keep an eye out for bald eagles, moose, red foxes, wolves, lynxes, river otters, snowshoe hares, and wolverines here.
10. Cairngorms National Park, Scotland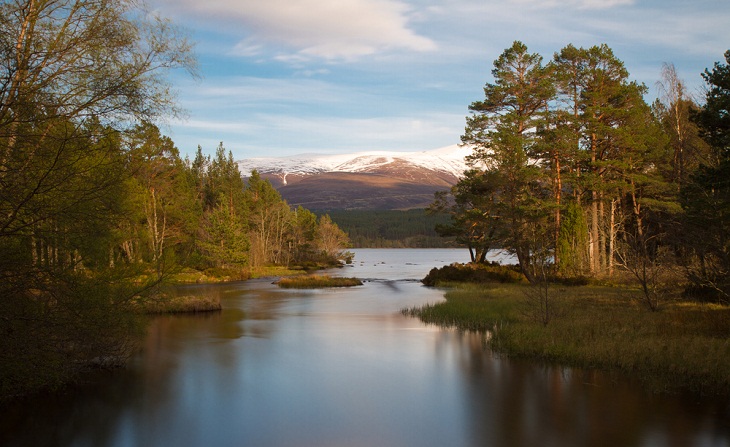 Located between the cities of Perth and Inverness in Scotland, Cairngorms National Park stretches 4,528 sq. km (1,748 sq. miles) and boasts natural wonders containing mountains, gorges, forest paths, rivers, lochs, wildlife hotspots, and cozy villages. The UK's largest national park, it's set in the heart of the Scottish Highlands, and provides the most pleasing views of nature imaginable. Castles, ancient ruins, and historic sites are also dotted throughout the park.
There's no shortage of wilderness here, with the 9 national nature reserves across the park protecting an array of animals and birds, including reindeer, ospreys, eagles, wildcats, red squirrels, snow bunting, lapwing, crested tit, dotterel, and black grouse.
You will not find a better place in Scotland for enjoying snow than Cairngorms National Park. A trip here during the winter months is ideal for a skiing or snowboarding holiday. Get ready to be greeted with breathtaking sights of snow-capped mountains.
11. Yorkshire Dales National Park, England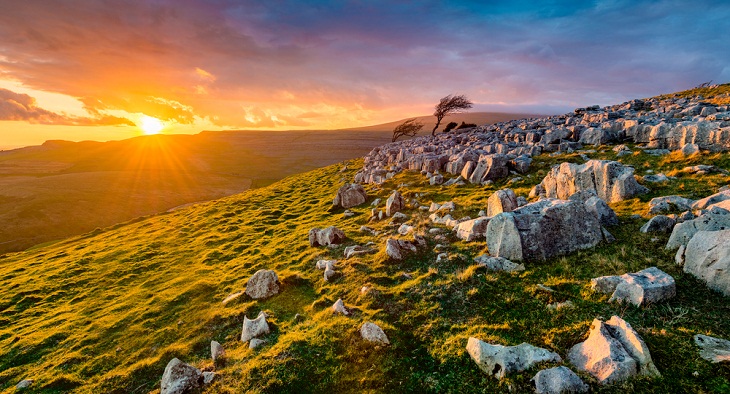 The Yorkshire Dales National Park is spread over an area of 2,179 sq. km (841 sq. miles) and covers most of Yorkshire Dales - rolling uplands of the Pennines in Yorkshire, England. Established in 1954, the national park offers exceptional scenery, stunning castles, abbeys, and, most importantly, a beautifully tranquil atmosphere. This picture-perfect area contains several spectacular waterfalls, a range of rare limestone habitats, caves, and beautiful oak woodlands.
The national park gives sanctuary to precious birds and animals such as breeding waders, ring ouzels, black grouse, red squirrels, the northern brown argus butterfly, and the white-clawed crayfish.
12. Te Urewera National Park, New Zealand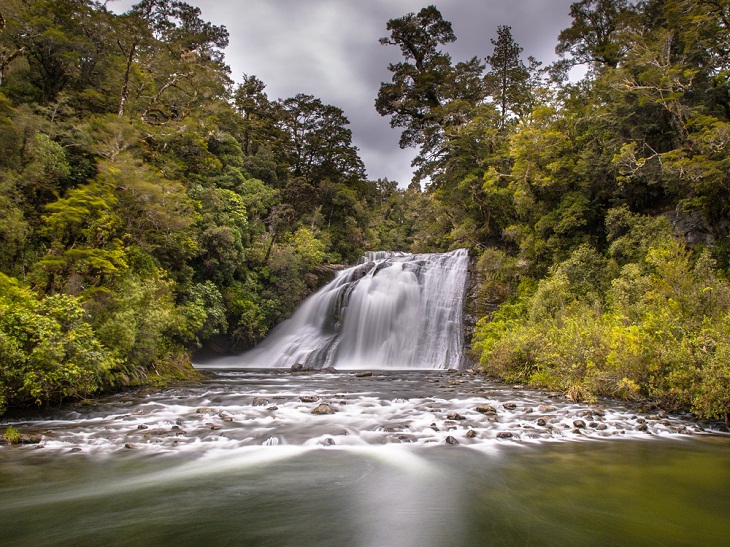 This hidden gem near the east coast of New Zealand's North Island is famous for its forested beauty and fairy-tale-like lakes. The stunning Waikaremoana Lake formed 2200 years ago by a colossal landslide and is a particularly beautiful sight to behold. A short walk along this lake will be an unforgettable experience.
Here, vast forests stretch as far as the eye can see, juxtaposed with beautiful waterfalls. Te Urewera also provides sanctuary to nearly all species of New Zealand native birds, including the endangered kōkako, New Zealand pigeon, grey warbler, North Island brown kiwi, weka, and saddleback. If you're lucky, you will catch sight of the common brushtail possum, the New Zealand red admiral butterfly, and the long-tailed bat here as well.
13. Kanchenjunga National Park, India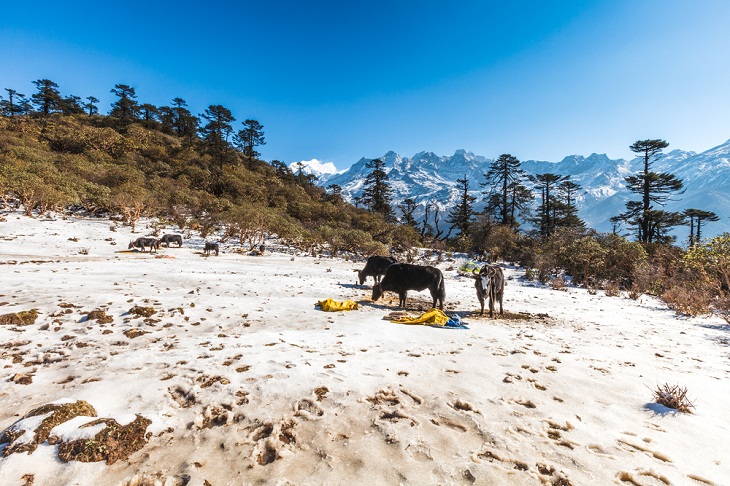 Set at an elevation of 8,586 meters (28,169 ft) in the heart of the Himalayan range in northern India, the high-altitude national park is home to Mount Kanchenjunga, the third-highest mountain in the world. This UNESCO World Heritage Site covers an area of 1,784 sq. km (689 sq. miles). It is renowned for its most endemic and rare species of flora and fauna like the snow leopard, the red panda, the Himalayan tahr, great Tibetan Sheep, the Tibetan wolf, bharal, musk deer, and the particolored flying squirrel, among many others.
The park also has many bird species, such as the black-necked crane, grey peacock pheasant, Himalayan monal pheasant, blood pheasant, satyr tragopan, Tibetan snow cock, and Himalayan snow cock.
There are numerous glaciers inside the Kanchenjunga National Park, with the Zemu glacier being the main attraction because of its extensive length of 26 km (16 miles). The area is also a safe space for several herbs and medicinal plants.
14. Mahale Mountains National Park, Africa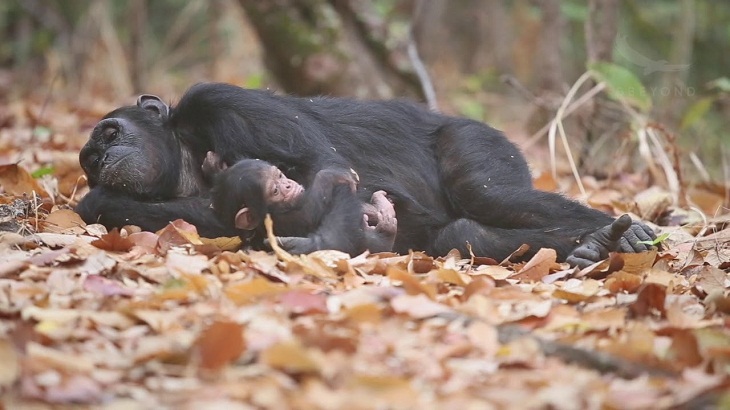 Love seeing primates in their natural surroundings? Head over to Tanzania's Mahale Mountains National Park. The place gives refuge to the largest known population of eastern chimpanzees. Around 900 chimpanzees live in these forests. In Mahale, sightings of chimps are almost guaranteed, along with representatives from various monkey and ape families like red colobus, red-tailed, and blue monkeys.
This lesser-known wildlife wonder is probably one of the prettiest national parks in Africa - with rugged mountains, white-sand beaches, and emerald-green Lake Tanganyika. Rainforests, grasslands, and alpine bamboo and woodlands constitute the park's breathtaking array of habitats.
15. New Forest National Park, England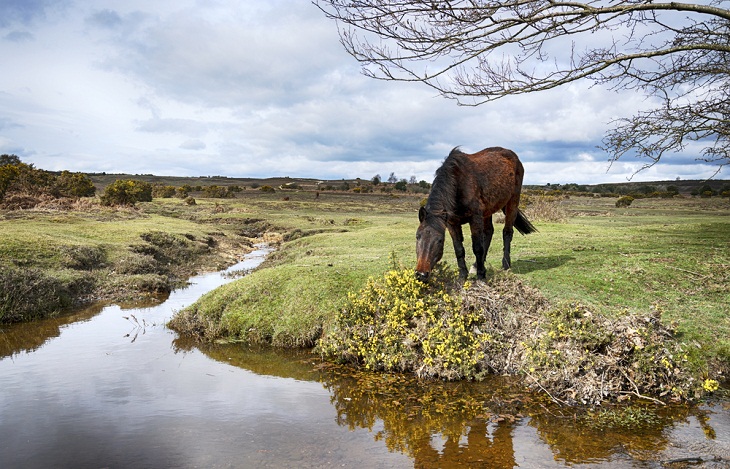 Sneak away to a world of serene glades, heathland, cliff-top walks, ancient pasture woodland, mires and bogs, and open moors where ponies, donkeys, cattle, and deer roam free. New Forest National Park is just 90 minutes by train from London. It has been a major holiday destination in the UK through the years, as it offers enjoyable experiences like scenic wildflower drives and hikes, historic church or castle tours, and picnics amidst nature.
Its unique natural environment allows an assortment of flora and fauna to thrive. If you have had enough of the pretty ponies and deer here, allow the adorable pigs and sheep to steal your heart. The open heathland is the perfect breeding ground for a variety of reptiles and amphibians like adders, grass snakes, frogs, toads, lizards, and newts.
From its bluebells and mushrooms to oak and beech trees, New Forest's beautiful flora and fauna are oh-so pleasing to the eye. The national park comes alive during the spring months when everything is bustling with color. The best way to savor this gorgeous forest is to take a guided walk and learn more about its free-roaming animals and flora.
Share this post with all your loved ones!