One health benefit is that it's great for your digestive system. It's a probiotic, which means that it's packed with all the good bacteria that your digestive tract requires. These good bacteria include Lactobacilli and Bifidobacteria - both of which help break down lactose, sugars, and starches which ultimately helps aid digestion.
However, the benefits are not all stomach-related. Sauerkraut can improve skin conditions, oral health, and vaginal health. Furthermore, it can also prevent allergies as well as help maintain a healthy immune system. If this isn't enough, it can also help with weight loss.
Whether you are a long-time lover of sauerkraut, or whether you'd like to try it for the first time, below is just the recipe for you. This recipe will give you one gallon of sauerkraut.
Ingredients:
Method: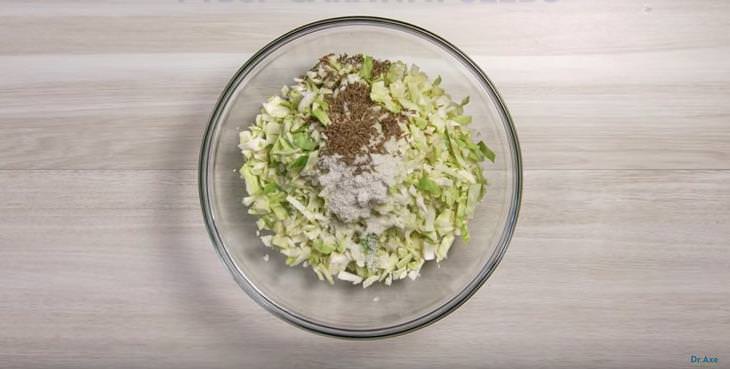 1. Mix all of the ingredients, apart from the onion, in a large bowl and let it stand for 10 minutes.
4. The following day, check the container to ensure that the sauerkraut is completely submerged in liquid. Then, every other day for the next 2 weeks, check in the same way. A layer of scum might appear on top of the sauerkraut - skim this layer if needed.
5. After a period of at least 4 weeks, the sauerkraut will be ready. It can be stored in the fridge for up to 6 months.