Nestled in the European Alps, lies the Republic of Austria, the birthplace of famous composers like Mozart, Strauss and Haydn, great thinkers like Sigmund Freud, actors like Arnold Schwarzenegger, and many, many more.
Austria is landlocked between Germany, the Czech Republic, Slovakia, Italy and Hungary. It's a very mountainous country, and, consequently, enjoys a relatively cool climate for most of the year.
Click on images to enlarge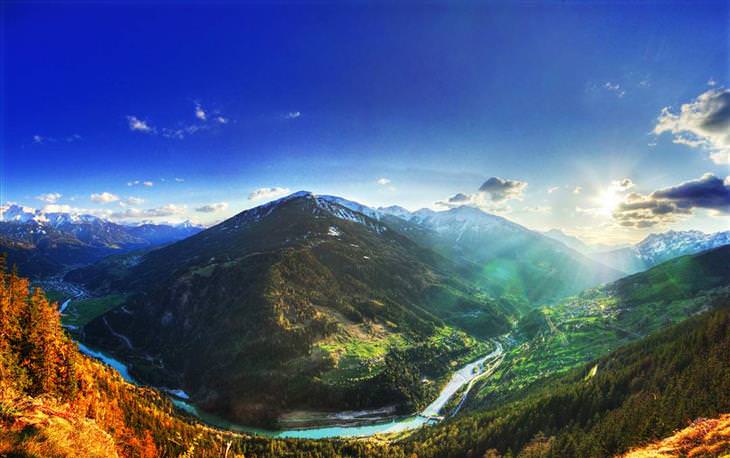 The Kaunegrat river gives this nature reserve its name. The park was inaugurated in 1999 and is 550 square kilometers in size, located in the Oetztal Alps.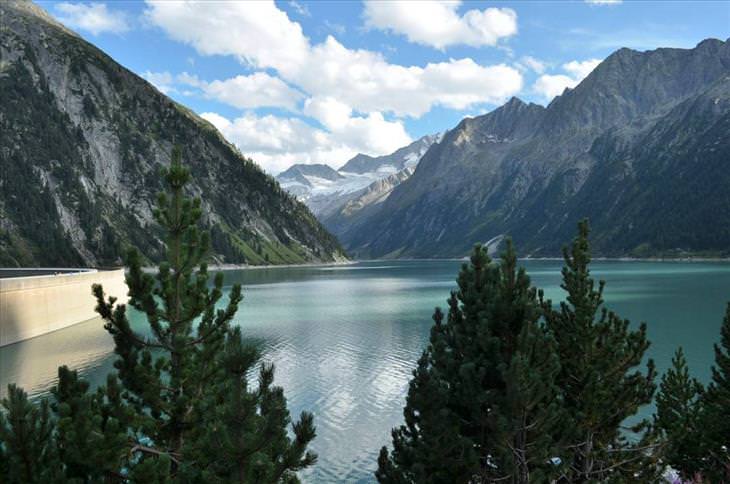 One of the five artificial lakes of the Zillertal valley, lake Schelgeis was created in 1970 by building a hydroelectric dam on the Ziller river.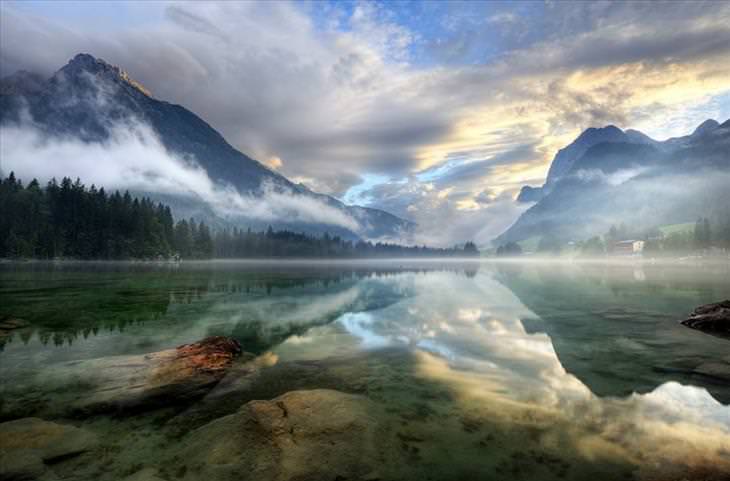 The Königssee isn't exactly a part of Austria, we're cheating a bit. It is near the Austrian border but officially part of Germany. This natural lake with emerald-green water, is an ancient lake, formed along its neighboring prehistoric glaciers. It is surrounded by the Bavarian Alps and is a place of extreme beauty and silence.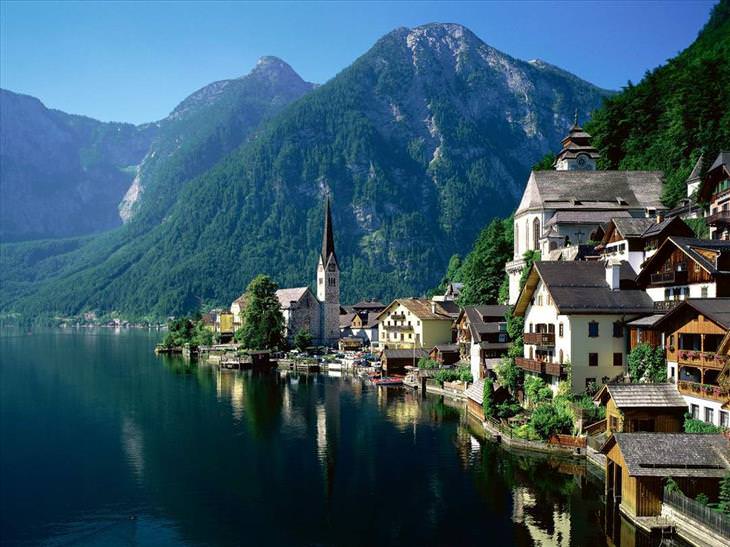 Hallstatt, Upper Austria, is a village in the Salzkammergut, a region in Austria. It is located near the Hallstätter See (a lake).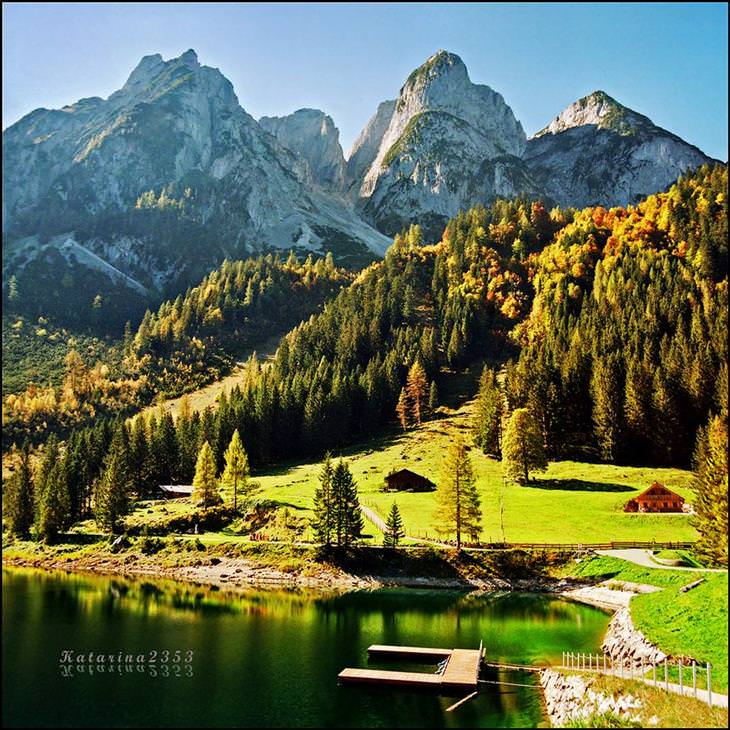 Gosau is situated along the Gosaubach stream in the Salzkammergut region. The center of the town resides at an elevation of 767m (2,516f) and 58.9% of the municipality is forested. At the southern end of Gosau there is a road leading to the Vorderer Gosausee, a lake with a scenic view.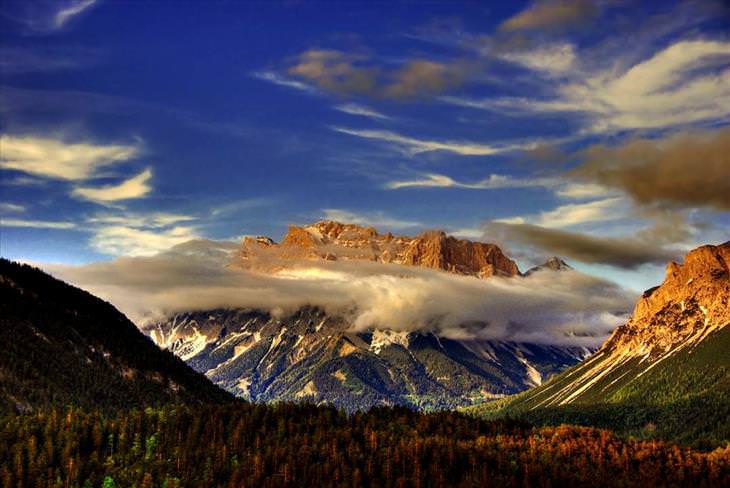 Fern Pass is a mountain pass in the Tyrolean Alps in Austria. It is located between the Lechtal Alps on the west and the Mieming Mountains on the east.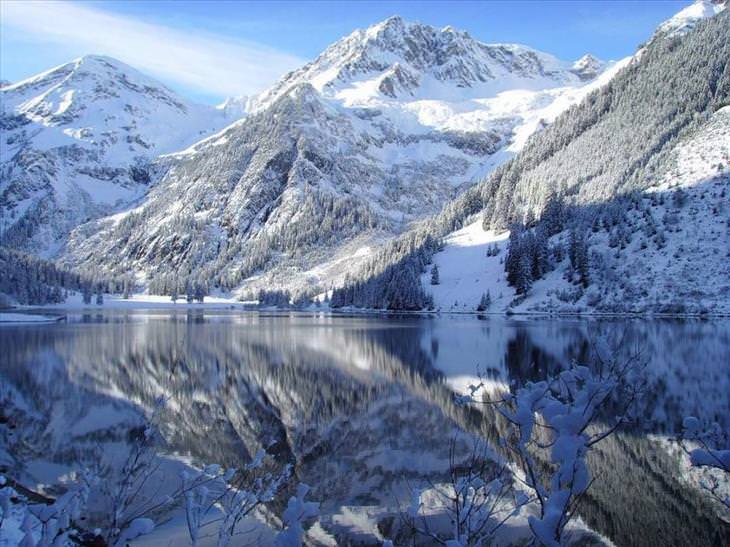 Lying in the middle of the Vilsalpsee Nature Reserve is this magnificent lake. Despite its freezing-cold water, it enjoys a large variety of wildlife (over 700 different plant species, as well as rare amphibians).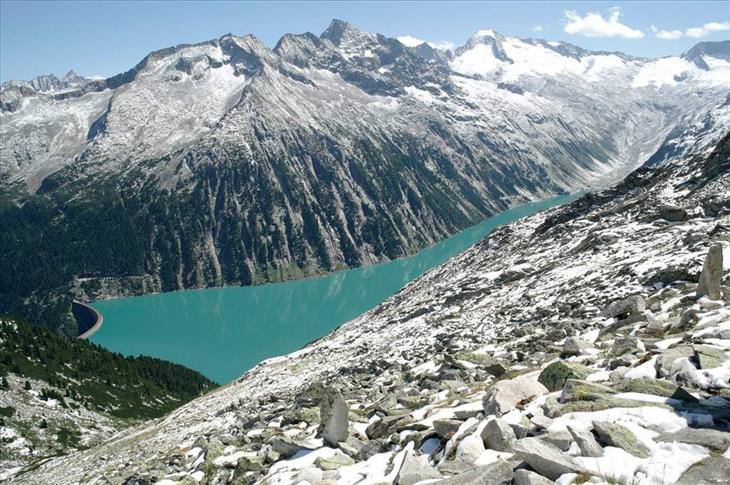 If you love hiking, this is the place for you! From walking along the Schlegeis dam wall, to hiking up and down the nearby alpine area, there are many types of hikes one can take here. Surrounded by pine forests, the icy-cold glacial water offers a turquoise distraction for any nature-lover and photographer.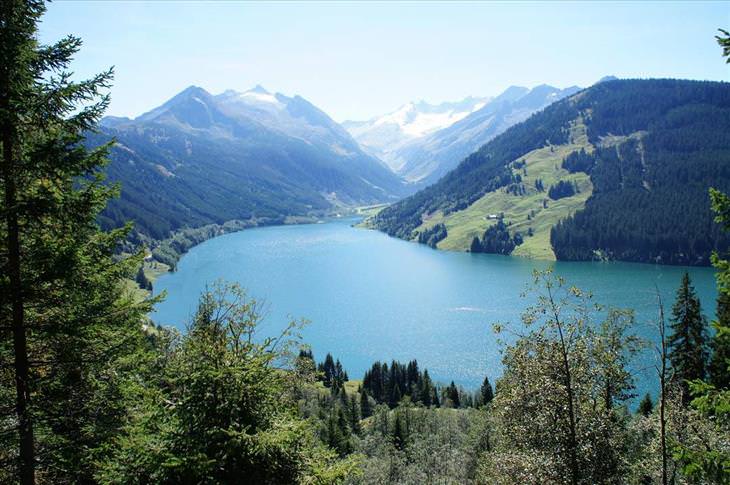 Another artificial lake in the Zillertal valley is lake Durlassboden. This lake is fed by the Gerlosbach river which also serves as the natural border between the municipalities of Tyrol and Salzburg.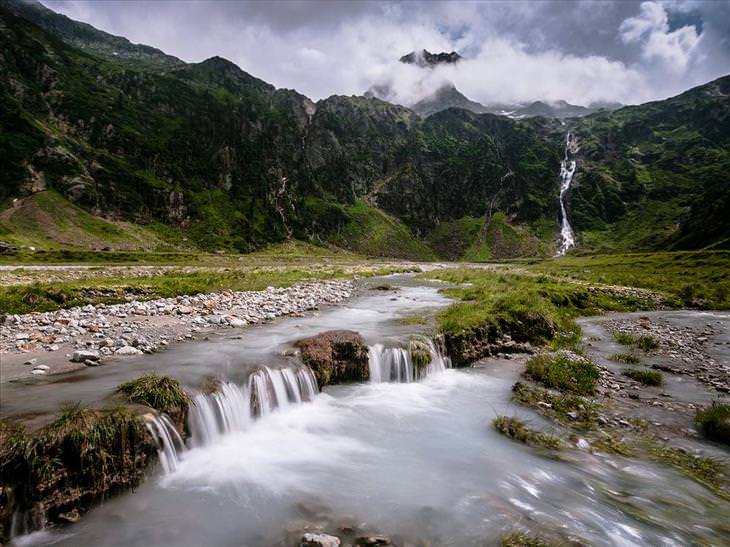 This location, known as the 'Amphitheater' is hidden away in Austria's Tyrol province. It gets its name from the natural shape of the gorge, surrounding the stream. It's a stunning view, especially in the spring.
6 More European Travel Guides are Waiting for You Below: