Edouard Cortes was born in 1882 in France and came from a family of painters. His father, Antonio, was a Spanish court painter, and Edouard exhibited a passion and talent for art at an early age. He became famous for his paintings of Paris, capturing many sights through the seasons during his prolific working life. His beautiful work embraced impressionist brushstrokes and a bright palette. He was an in-demand painter until his death in 1969.
The presentation is accompanied by music
To start the music click "play"
Place de l'Etoile, Arc de Triomphe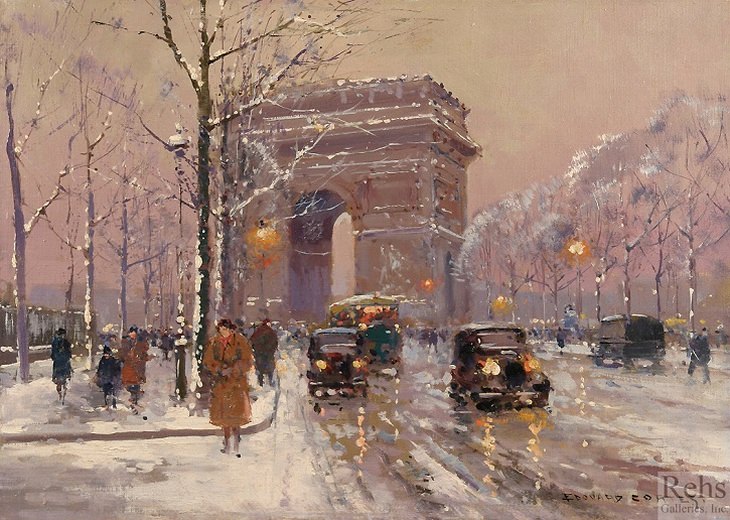 Rue de la Paix, Place Vendome in the Rain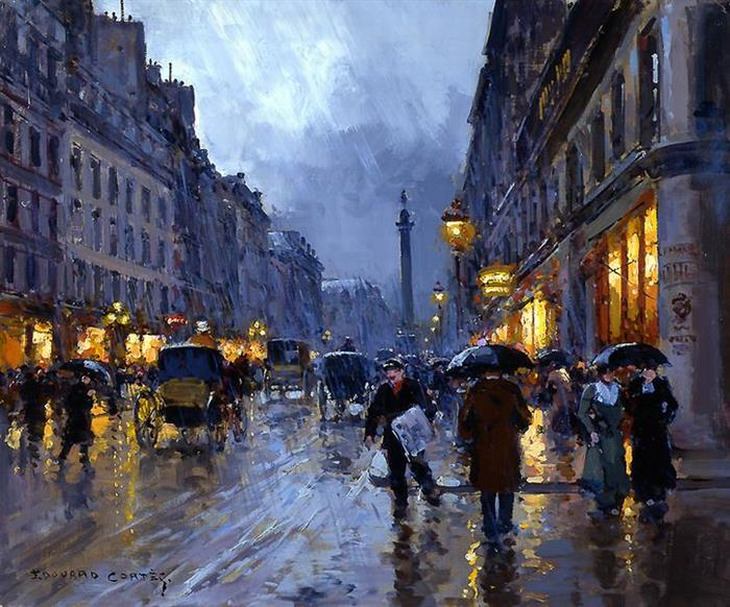 Tuileries Garden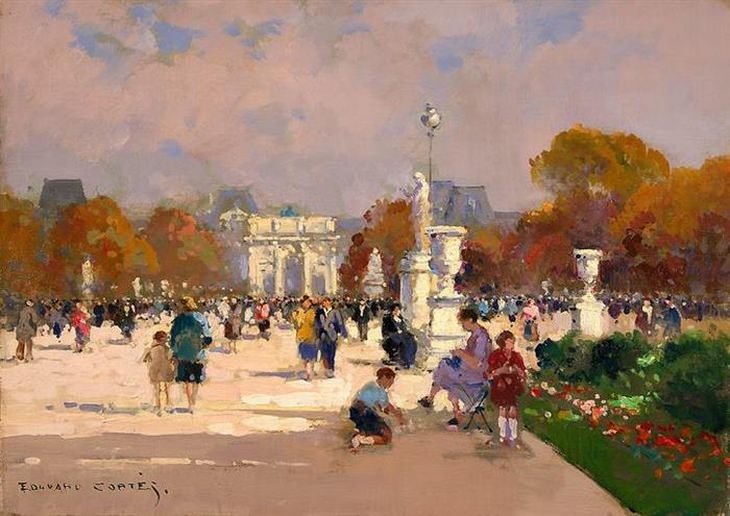 Place de la Bastille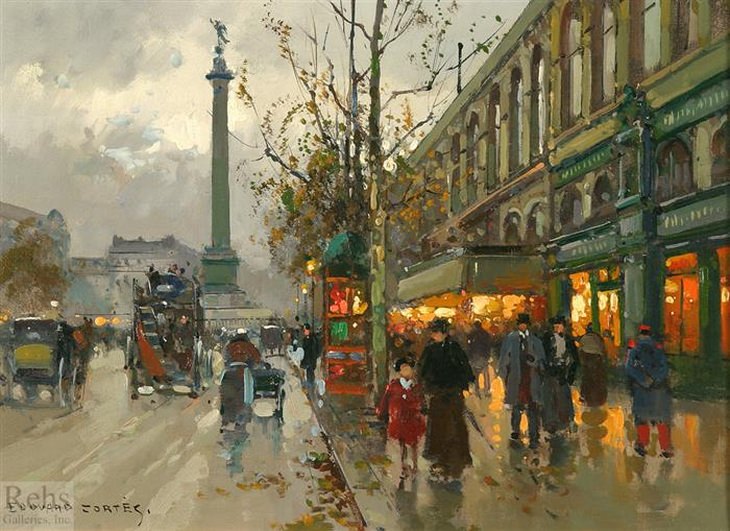 Rue de Rivoli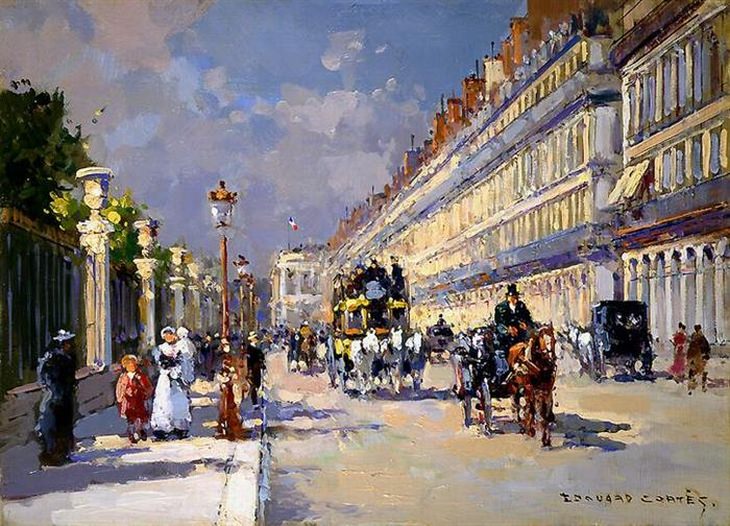 Quai de Montebello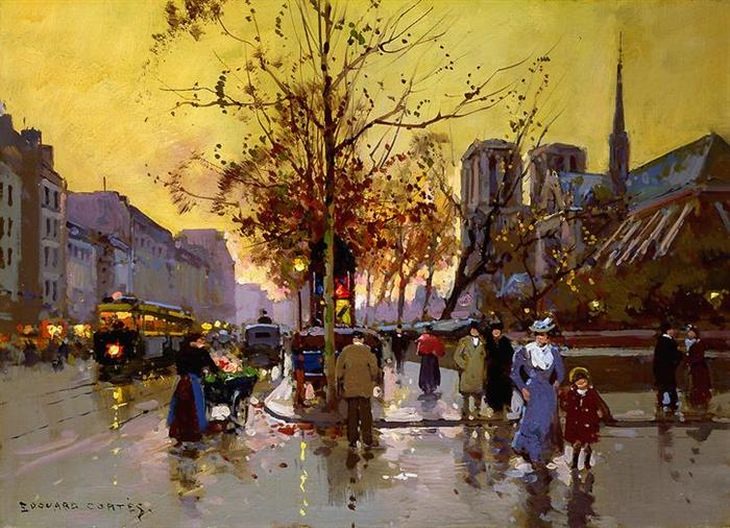 Place de la Concorde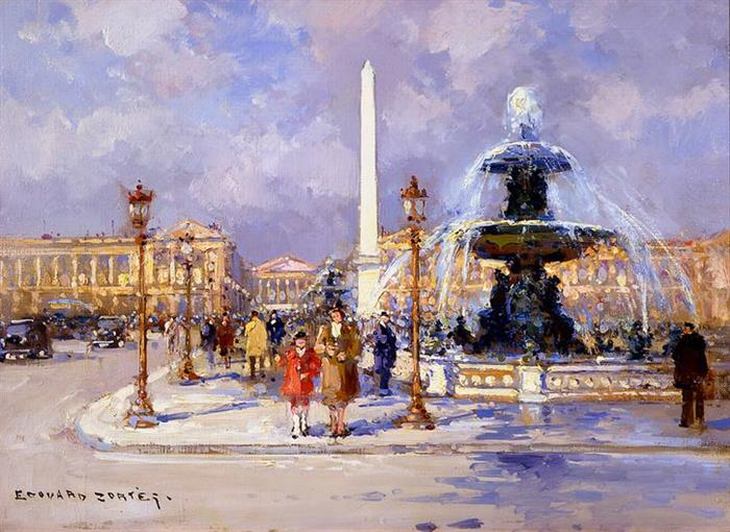 Pont Alexandre III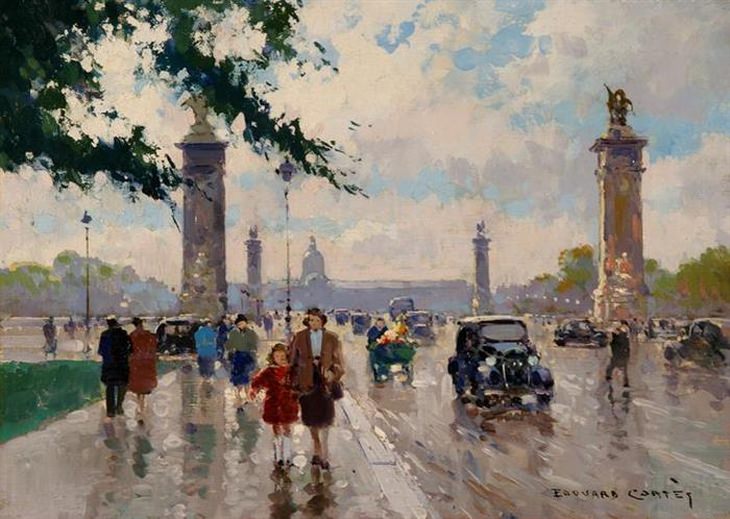 Théâtre du Vaudeville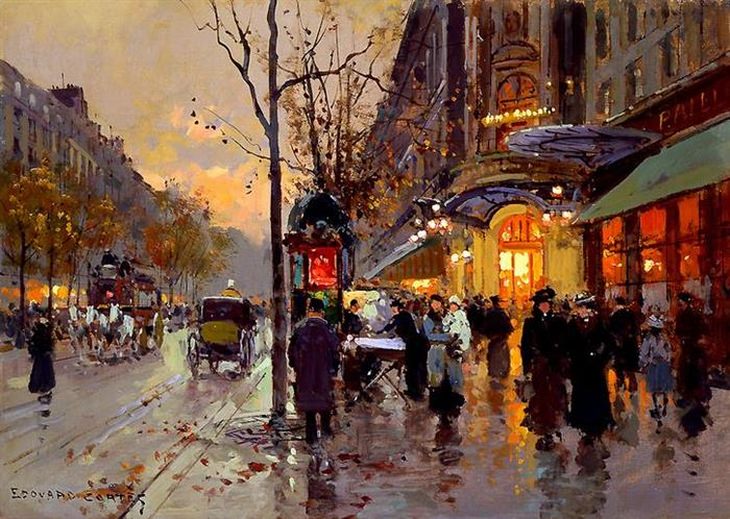 Tuileries Garden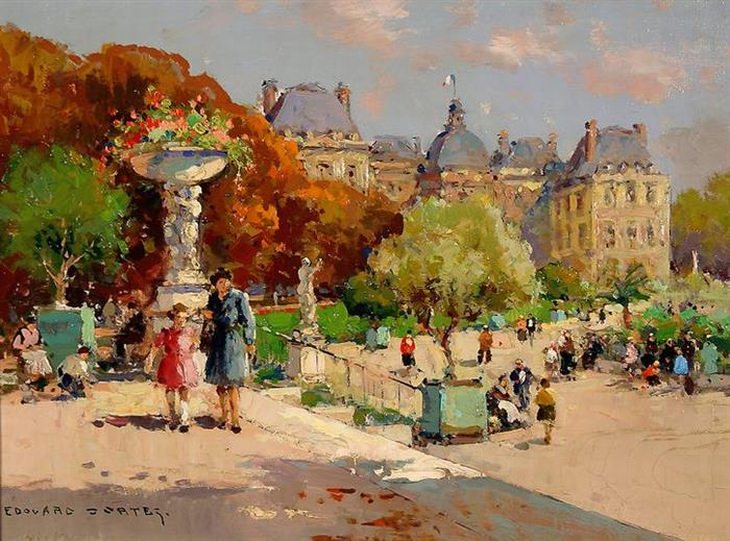 Place du Tertre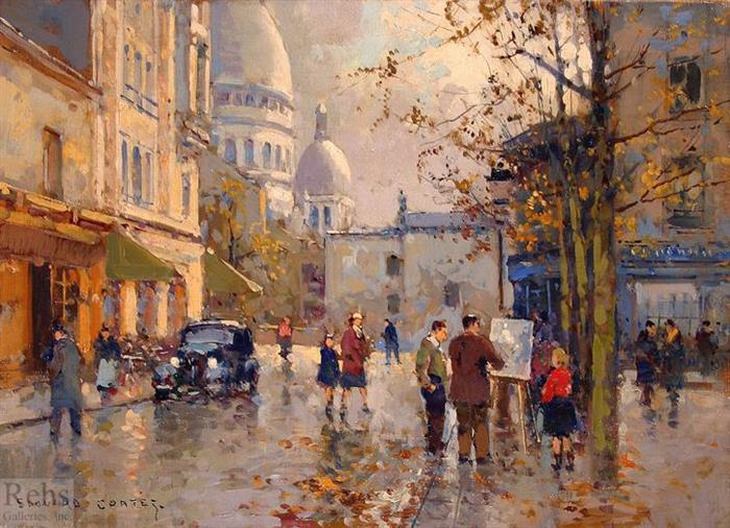 Place St. Michel - Notre Dame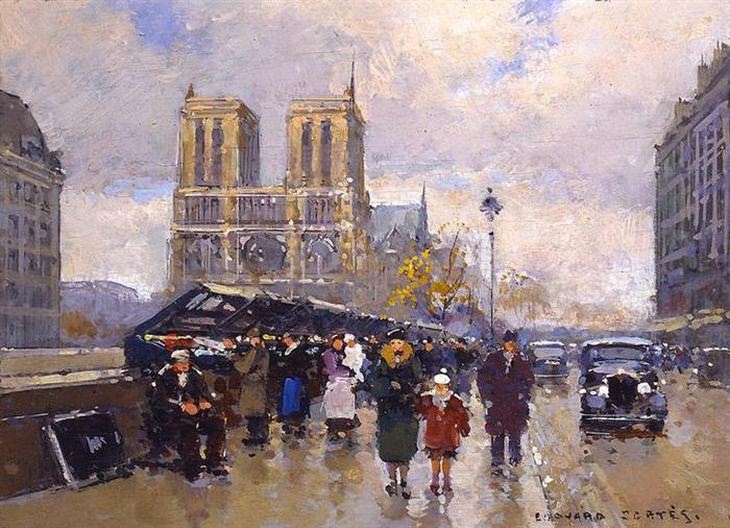 Été au Jardin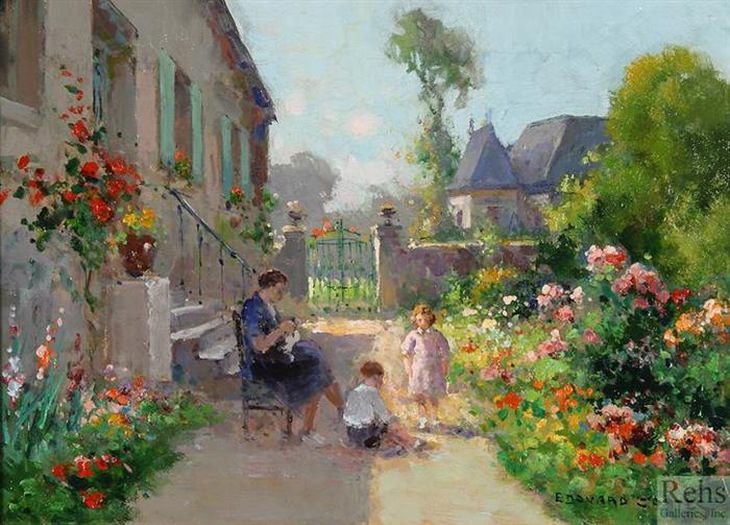 Le Tricot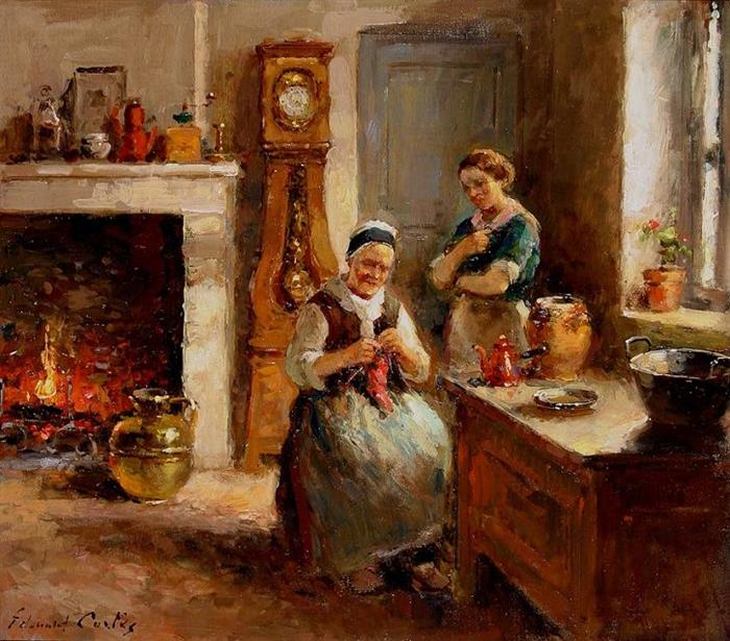 A Little River Near Paris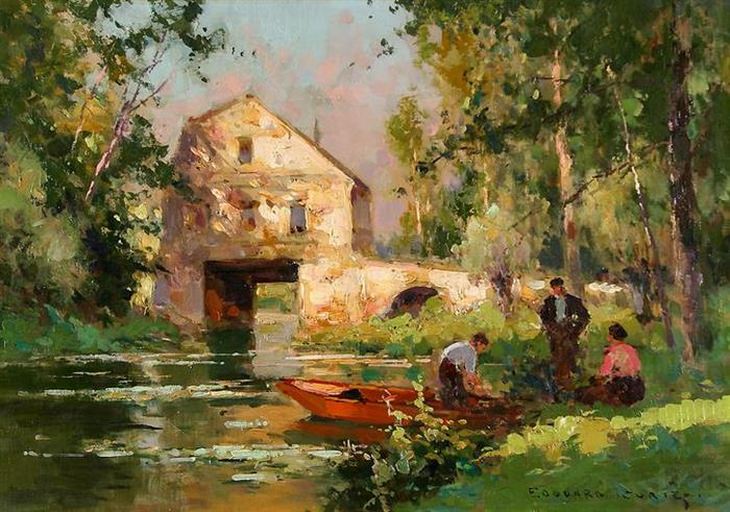 The Ferryman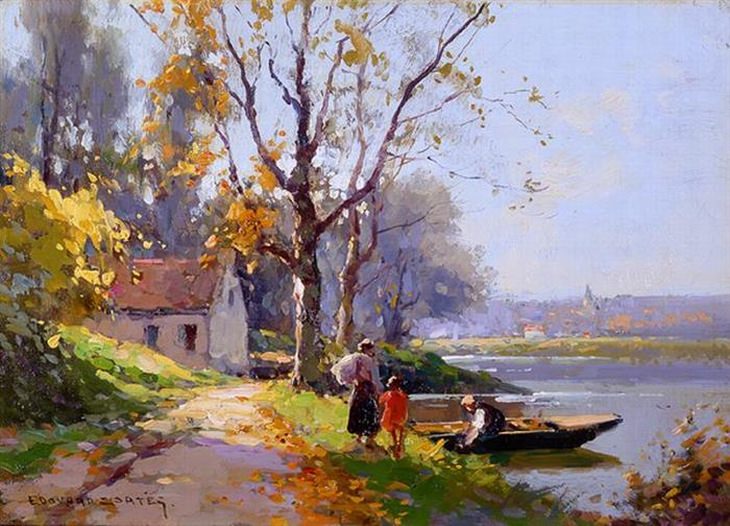 Concarneaux in Bretagne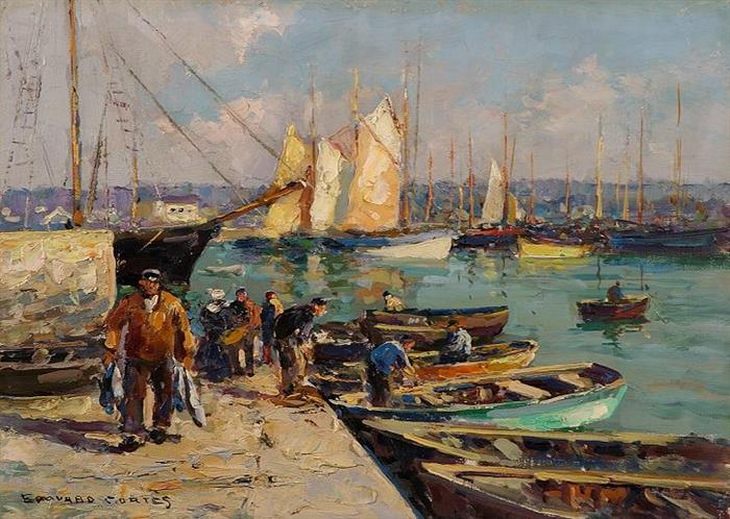 Interieur, effet de lampe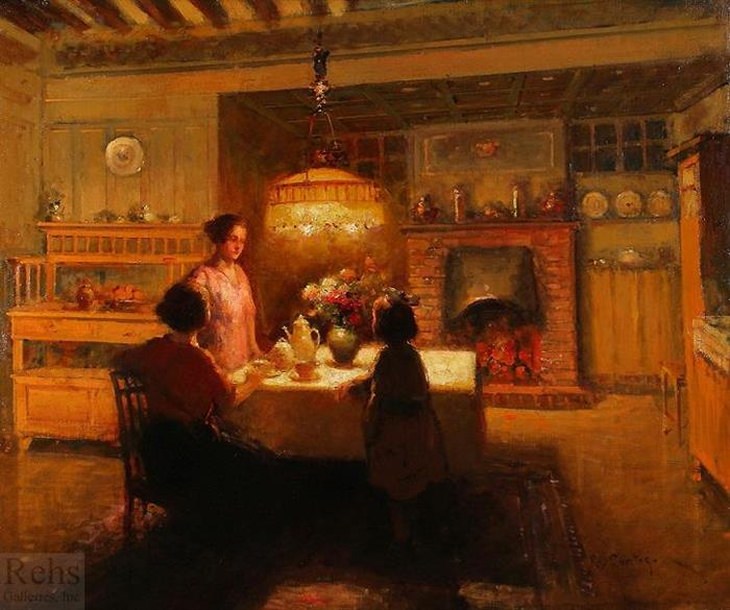 Le Pecheur au Riviere (Crécy-en-Brie)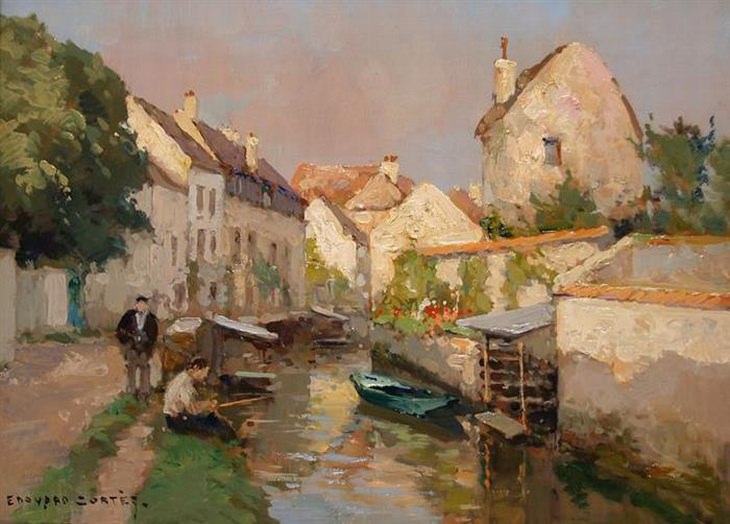 Soir d'Hiver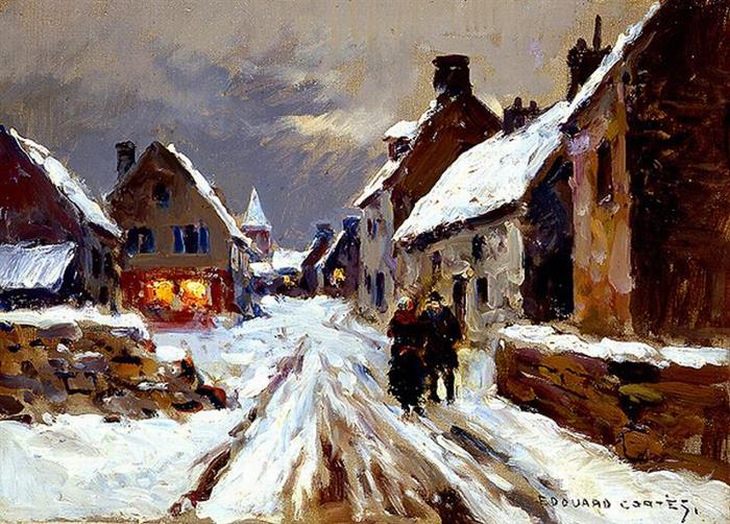 Copper Pots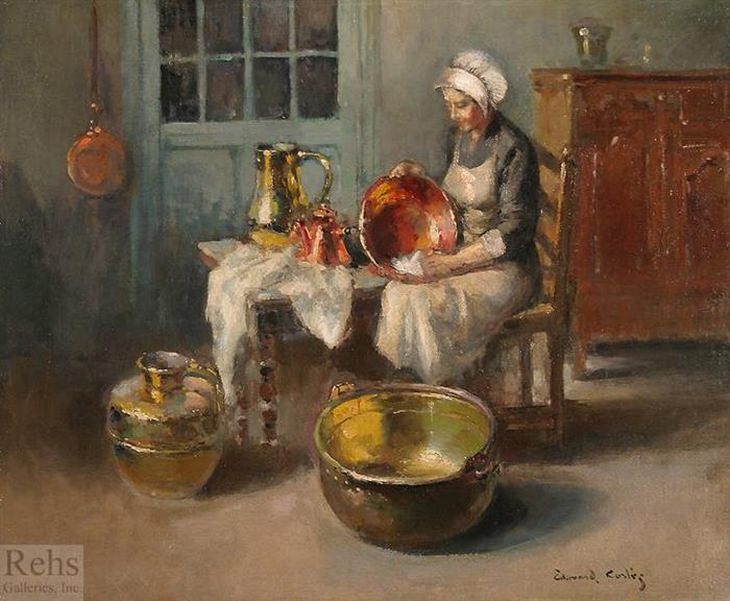 Little Village in Normandy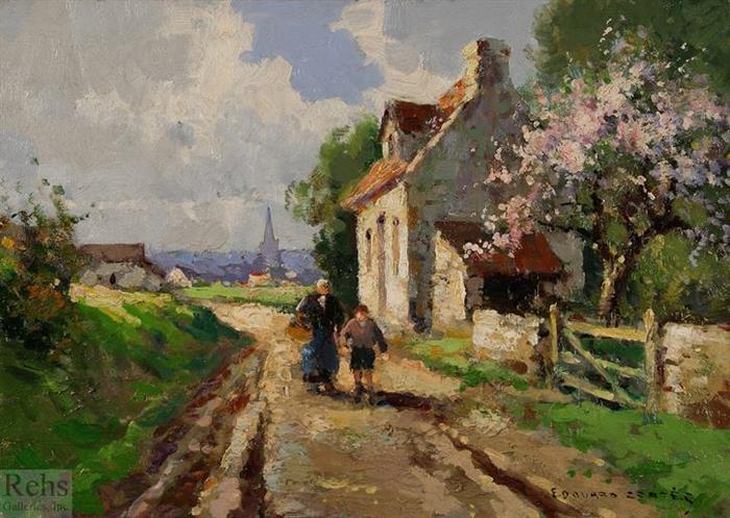 Gathering Twigs in Winter