Between the 17th and 19th centuries, Japan was one of the most closed-off countries in the world. Very few European records of Japan at the time exist, and the art of that period is one of the very few things that help us, people not connected to Japanese culture, imagine what life was like at this time.
Luckily, art was flourishing at the time in Japan, and some of the most distinguished Japanese woodblock print artists in history were actively creating beautiful and memorable art pieces under the ukiyo-e style. Utagawa Hiroshige is one of such prominent artists.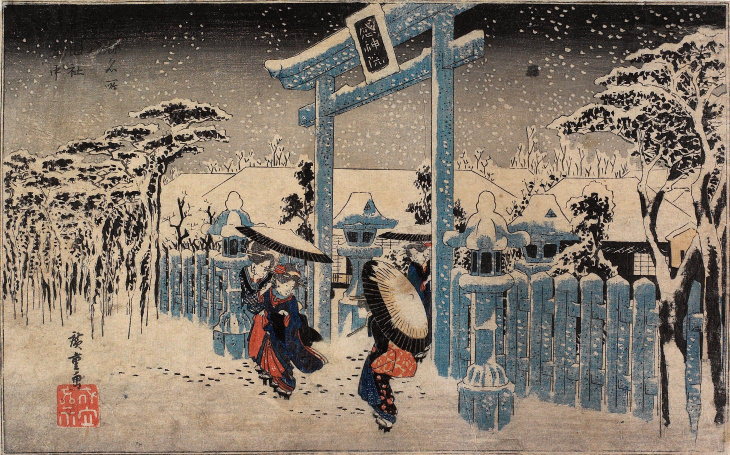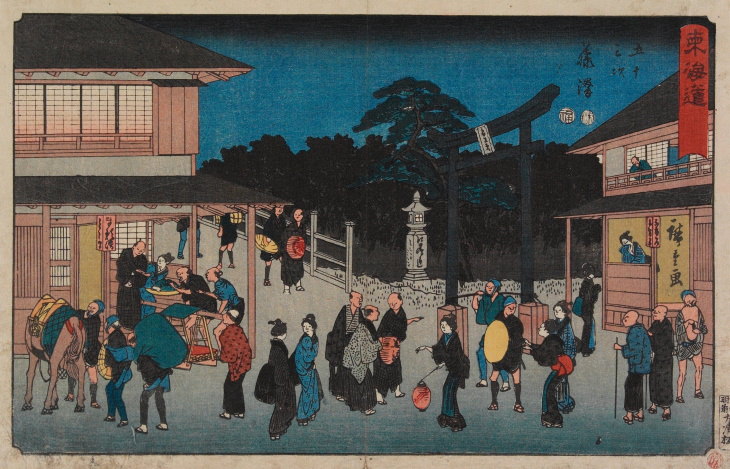 Hiroshige is considered to be the last great master of the ukiyo-e artistic tradition, which means "pictures of a floating world," in Japanese. The artist was active during the 19th century, and he is best known for his wide horizontal landscapes, although he produced over 8,000 woodblock prints.
Thanks to Hiroshige's prolific work and incredible detail in his depiction of Japanese daily life during the Edo period, we can imagine and immerse ourselves in this unique culture and time. One Hundred Famous Views of Edo and The Fifty-Three Stations of the Tōkaidō are considered to be the artist's greatest masterpieces.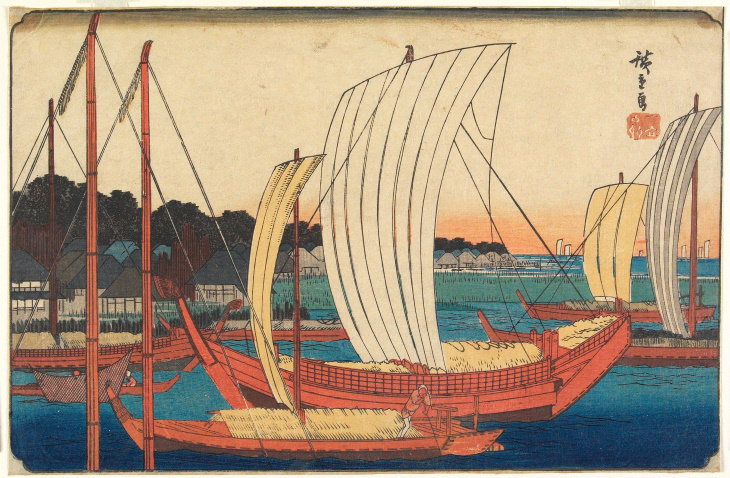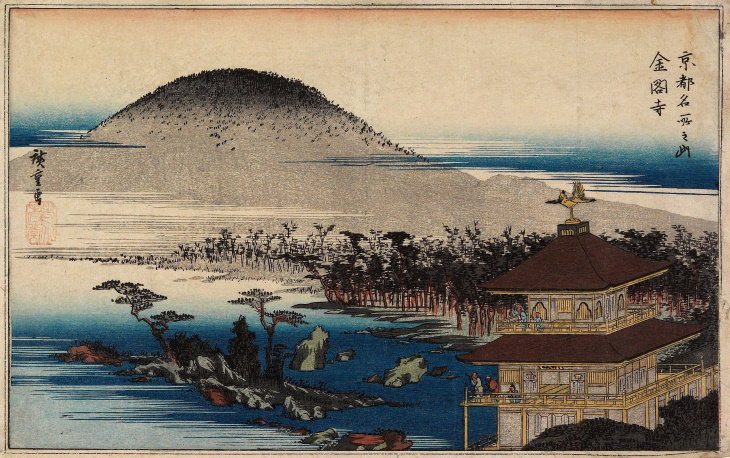 The artist is also known for the vibrant and unusual color choice, and his revolutionary tradition of depicting not only landscapes but also urban life, beautiful women, and famous actors in his works. Notably, all of these novel choices made a great influence on European Impressionist artists like Vincent Van Gogh and Claude Monet, and even Art Nouveau artists like Gustav Klimt.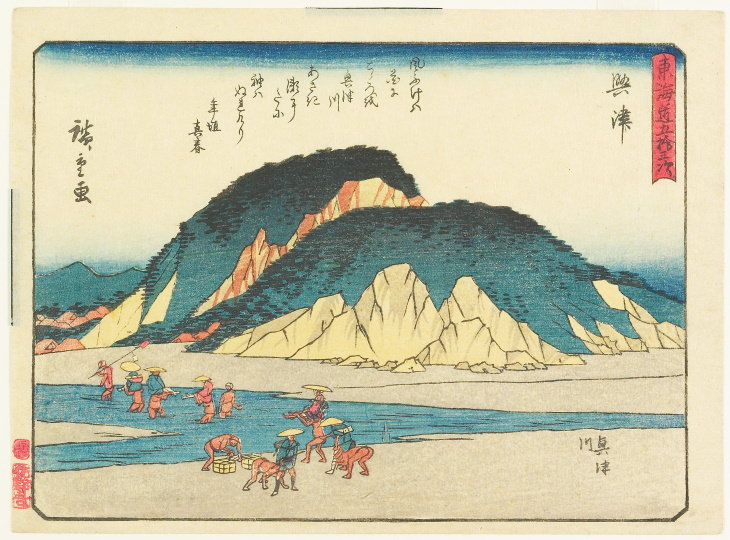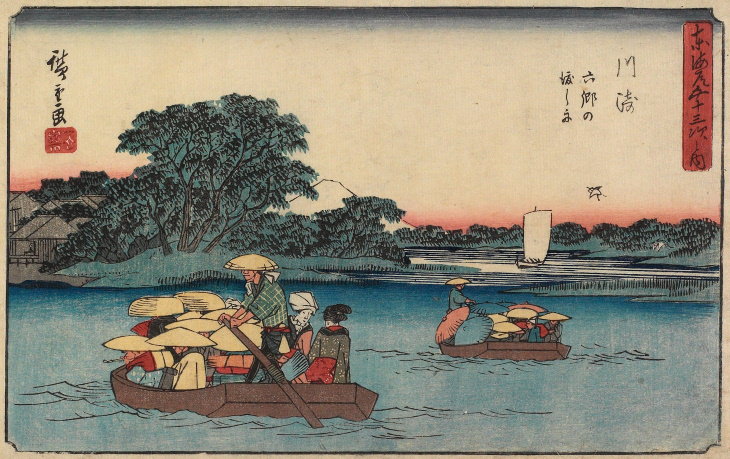 In order to soak in the beauty of Hiroshige's work, we advise that you look closely and notice the many subtle details in his prints. This is true about most Japanese art. You can do so with ease by looking through the newly-developed collection of Hiroshige prints by the Minneapolis Institute of Art.
The institute uploaded its extensive collection of prints by Hiroshige and made it available to view and download for free on their website. Over 1,000 images, including landscapes, portraits, and sketches, can be freely browsed and downloaded there. To learn more about the prints we featured in this collection, as well as view and download the full collection of Hiroshige's woodblock prints, visit the Minneapolis Institute of Art Website HERE.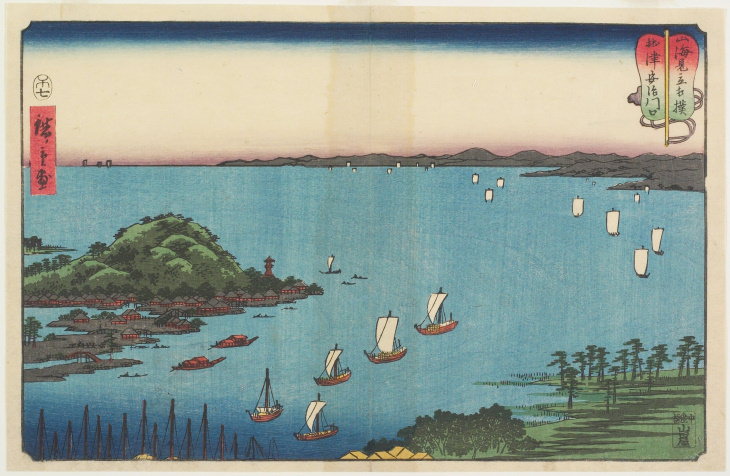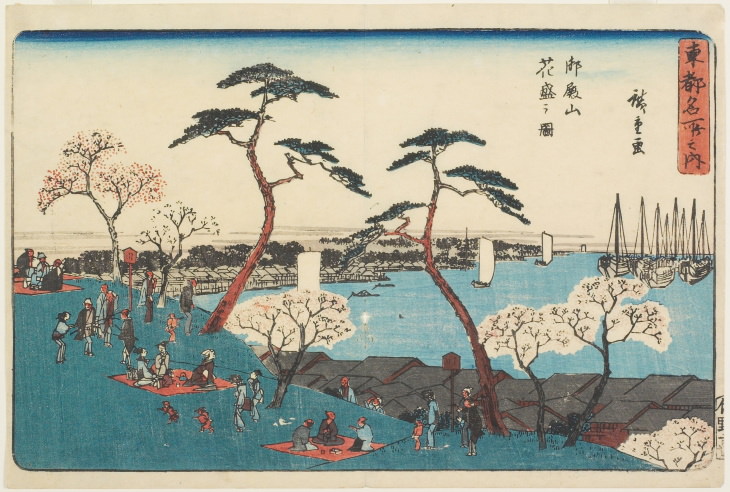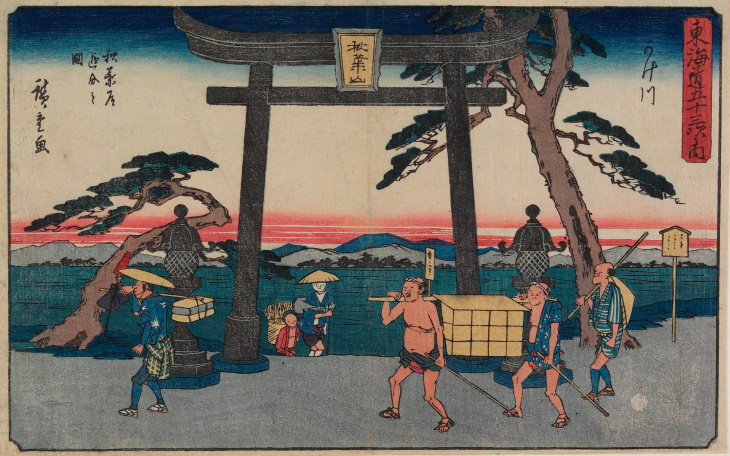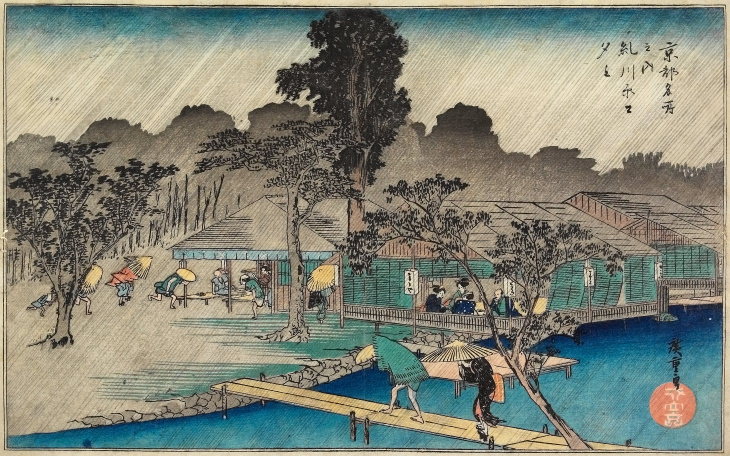 Share these beautiful works of art with others!