William Blake is renowned as one of the most prominent English poets in history. However, most of us are unaware that he was a visionary artist as well. In fact, Blake had even published his own books with his hand-colored illustrations. Apart from his poetry, his visual artistry, too, continues to inspire many even today.
Born in 1857 in London into a hosiery maker's family, Blake started showing signs of creative talent early on in life. At the age of ten, Blake was enrolled in Pars's drawing school in London and four years later he became the apprentice of a master engraver. In time, however, Blake found his love for watercolor painting and went on to master a technique that was named "fresco". It was essentially a type of monotype printing where Blake would first paint on a flat surface and then apply it to paper. The artist would then complete each one of them separately on ink which would make each image distinct.
Blake was a deeply religious man and his art is greatly influenced by the religious and mythical stories he read growing up. Those themes are clearly reflected in the majority of his paintings, too. From the baptism of Jesus Christ to the creation of Adam, Blake relished making paintings inspired by Biblical topics and mythological motifs.
Here, we have presented some of the most influential and famous paintings and artworks of William Blake. Take a look.
See Also: These Famed Watercolor Artists Were Pioneers of the Medium
1. "Christ in the Sepulchre, Guarded by Angels" (circa 1805)
2. "The Ancient of Days" (1794)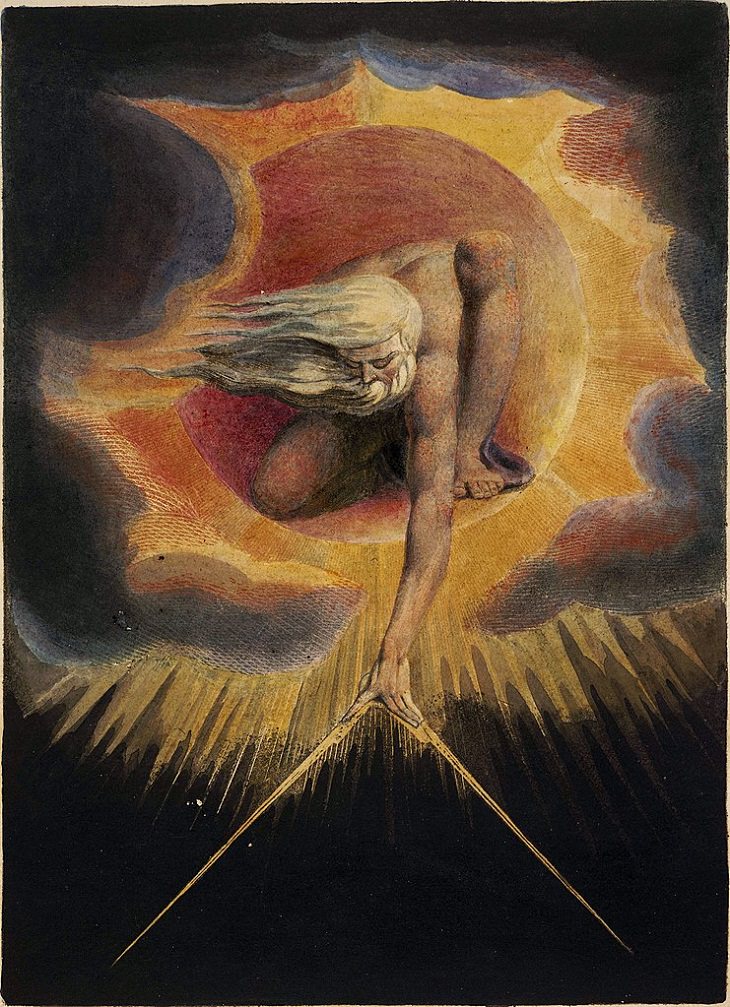 3. "Elohim Creating Adam" (1795)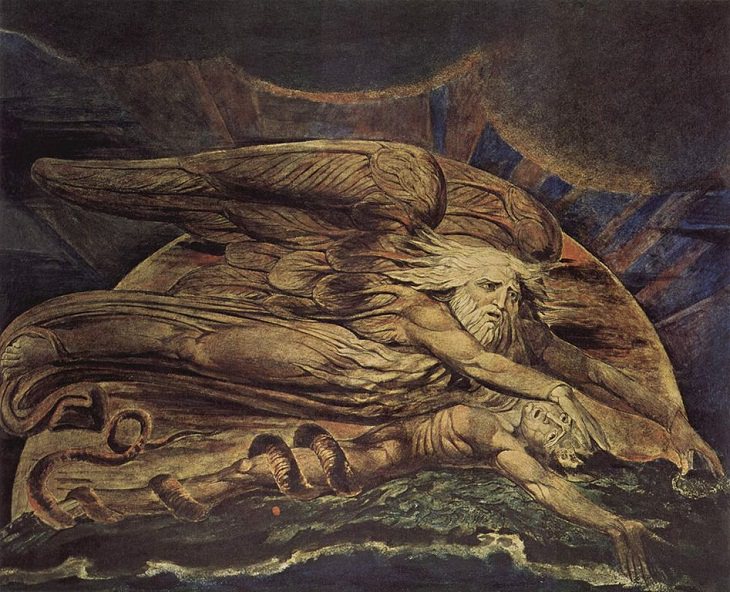 4. "Isaac Newton" (1795)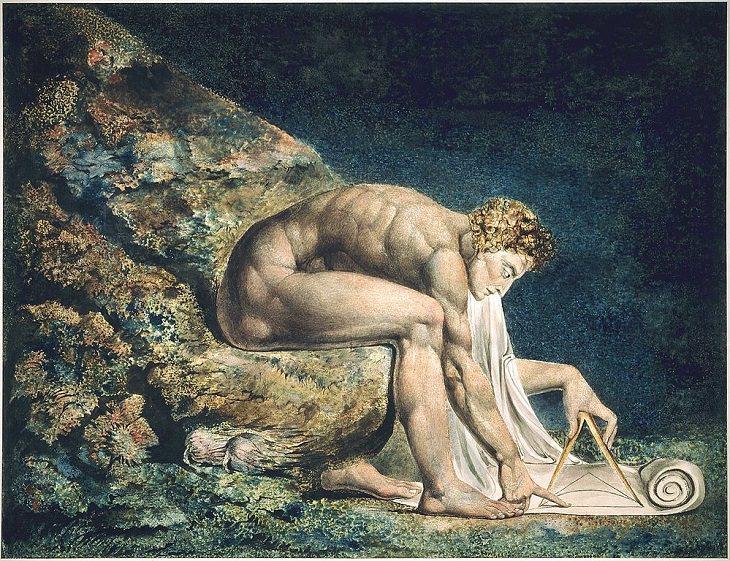 5. "The Ghost of a Flea" (1819-1820)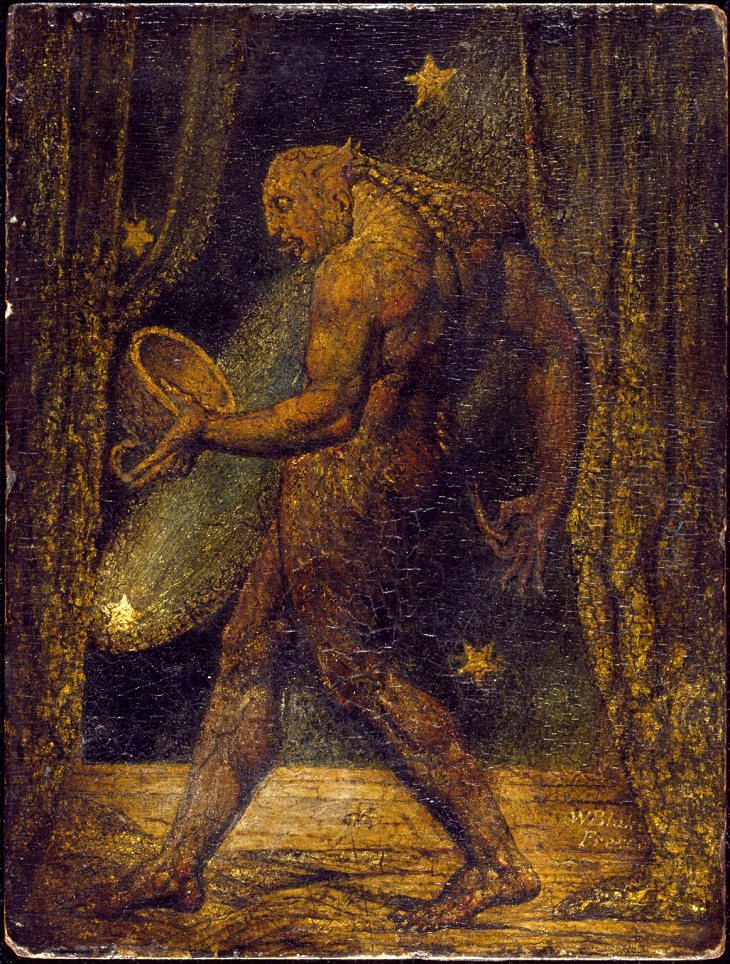 6. "The Great Red Dragon and the Woman Clothed with the Sun" (between 1805 and 1810)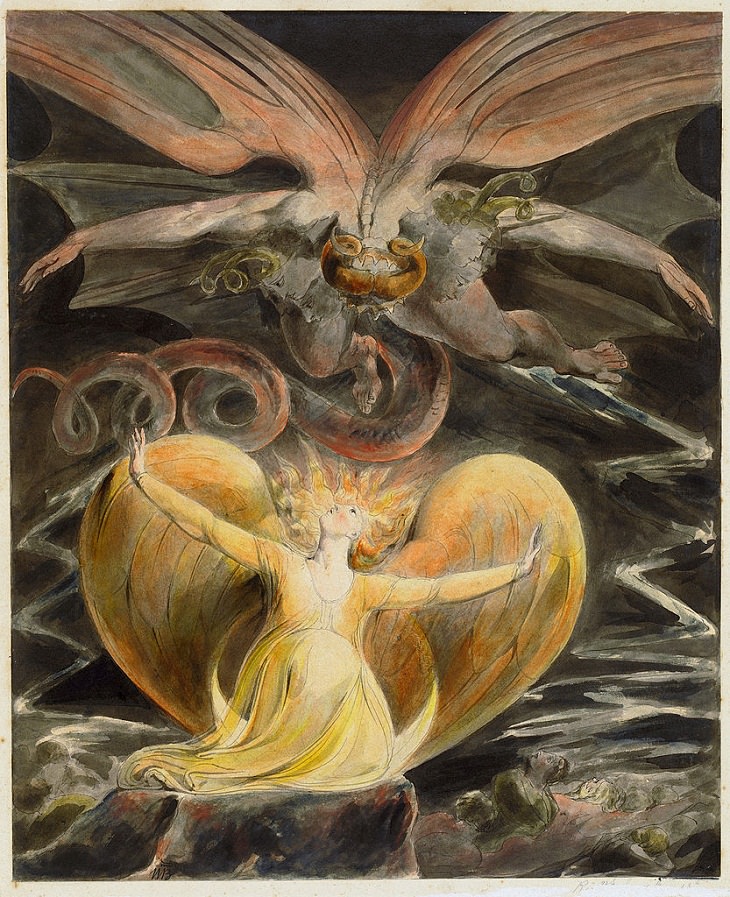 7. "Jacob's Dream Ladder" (1805)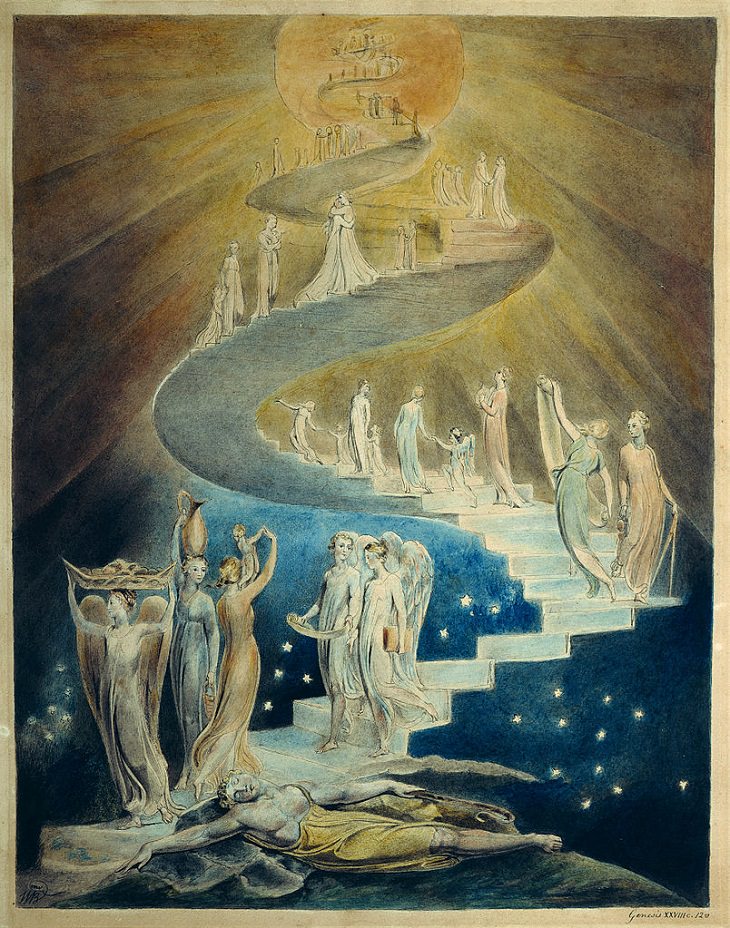 8. "The Good and Evil Angels" (1805)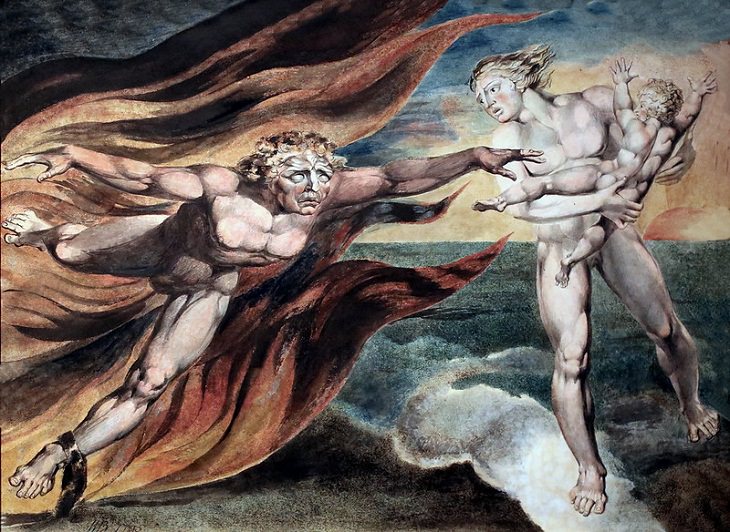 9. "Baptism of Christ" (1799)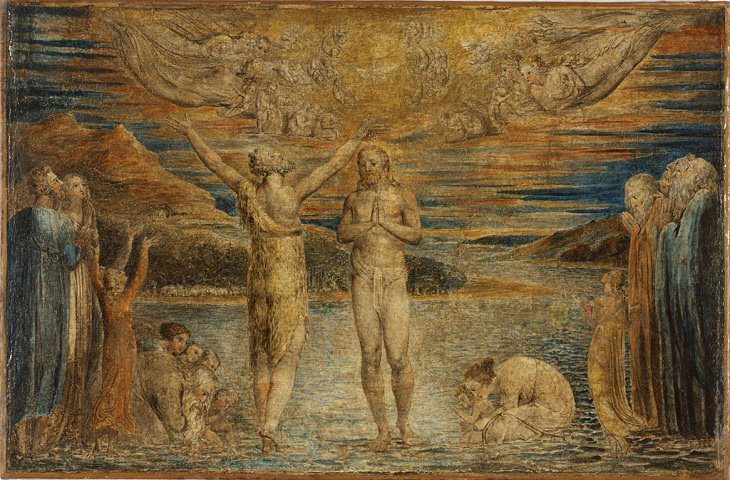 10. "God Judging Adam" (circa 1795)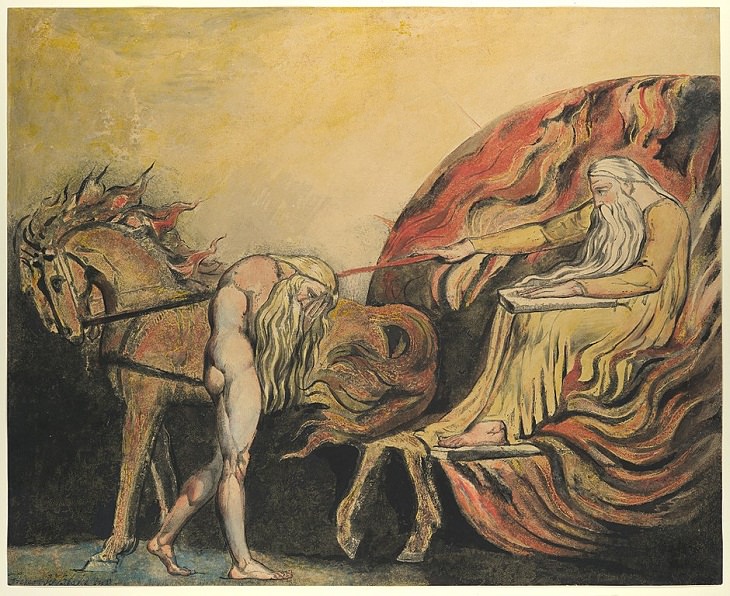 Share these amazing paintings with those who like art