You could spend hundreds of dollars on the latest flash toys to amuse your little darlings, but more often than not it's a complete waste of money, quickly forgotten. Instead why not try some of these amazing DIY game ideas? Here are 25 wonderful things you can do with kids with hardly any preparation, few materials and almost no money. After all, they do say the best things in life in free, and we all know how priceless the laughter of a child is.
1. Make car tracks with colored tape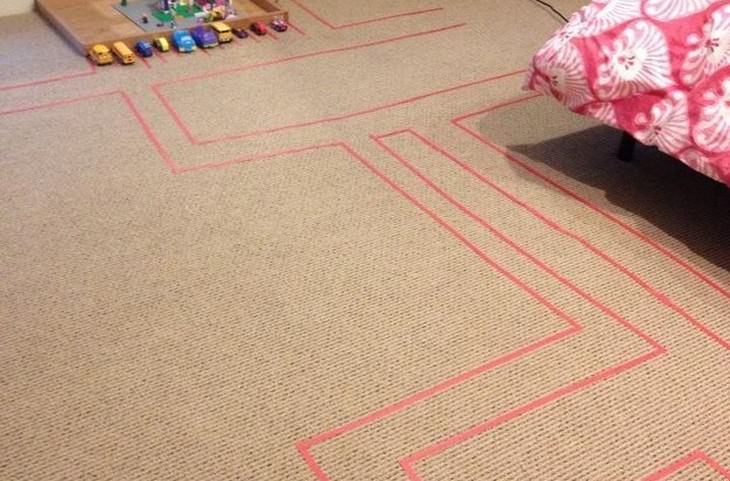 2. Play hopscotch indoors, by using colored tape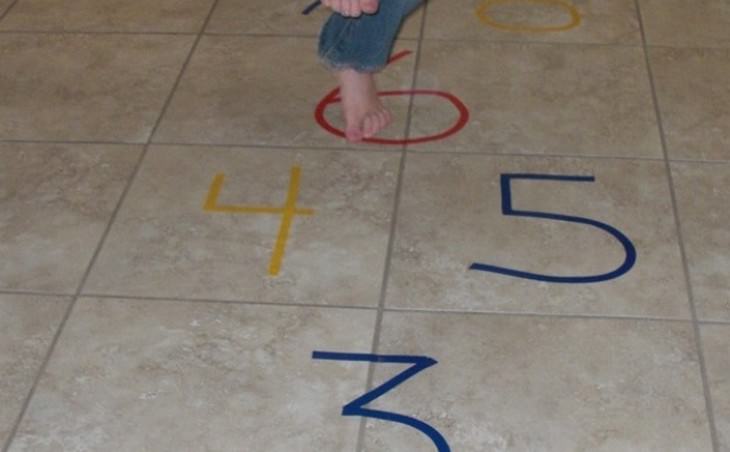 3. Make a sponge darts board with chalk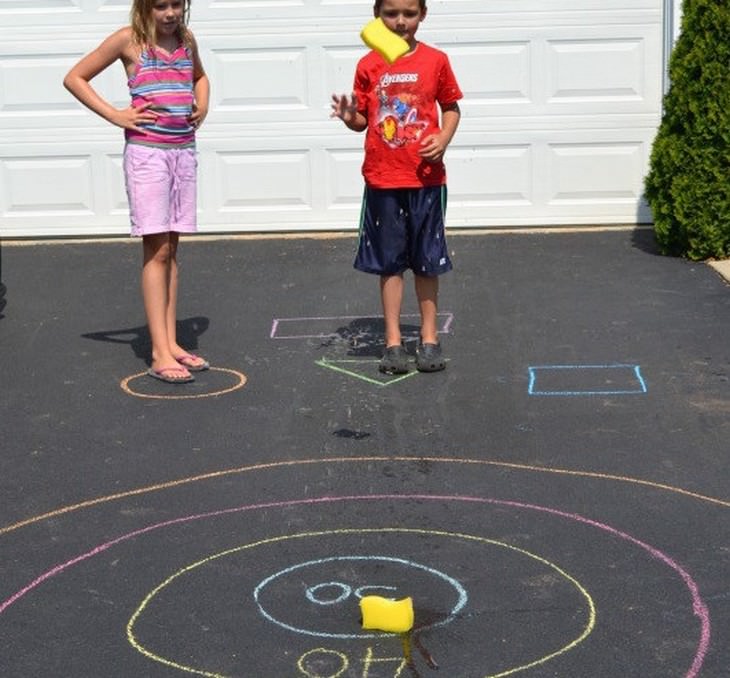 4. Make dolls with old clothes and colored chalk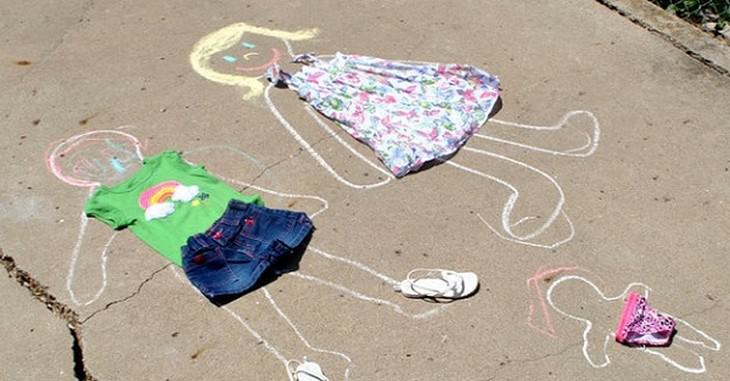 5. Fill an explodable bag with paints and throw on the sidewalk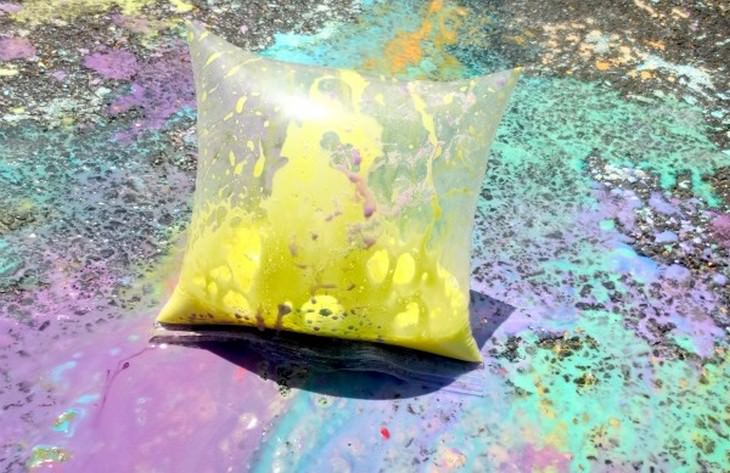 You'll need:
• Zip-lock plastic sandwich bags
• corn starch
• food coloring or liquid watercolors
• vinegar
• baking soda
• paper towels or napkins

1. Mix together the vinegar, corn starch and food coloring.
2. Fill the bags 1/3 full with your paint mixture.
3. Get a squared sheet of paper towel and place a little baking soda in the middle of it.
4. Place this folded up 'bomb' into the bag and then seal it up.
5. Give the bag an almighty shake. It'll expand slowly, and after a few minutes will explode.
6. Paint on wet glue with some food coloring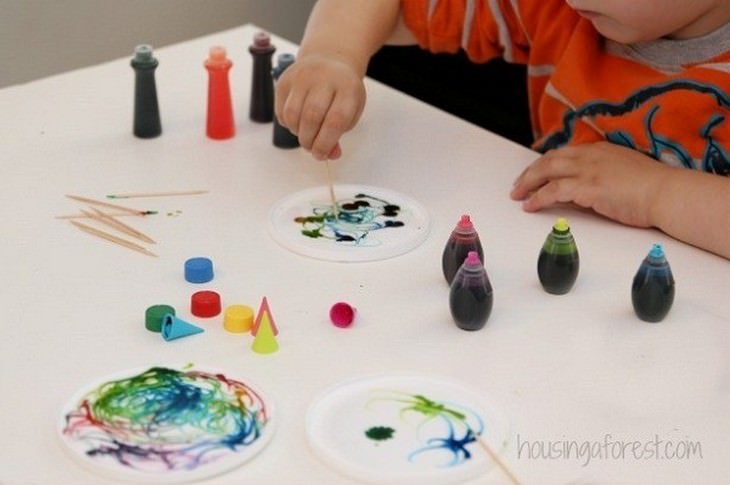 7. Make painted foot prints with bubble wrap socks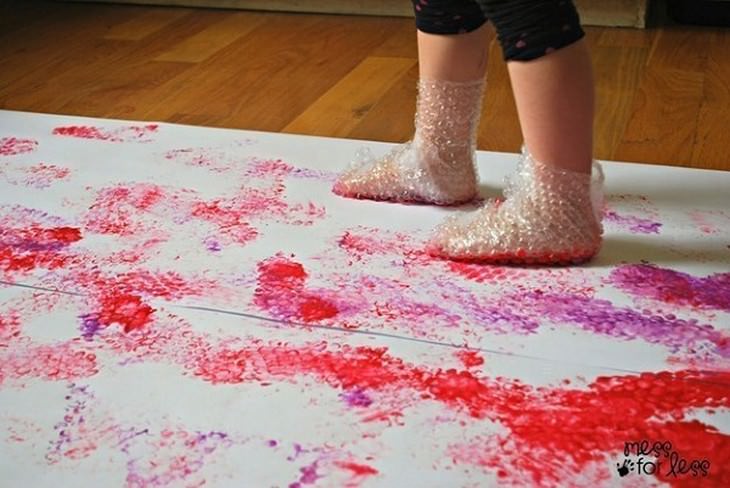 8. Make a fun throwing tarp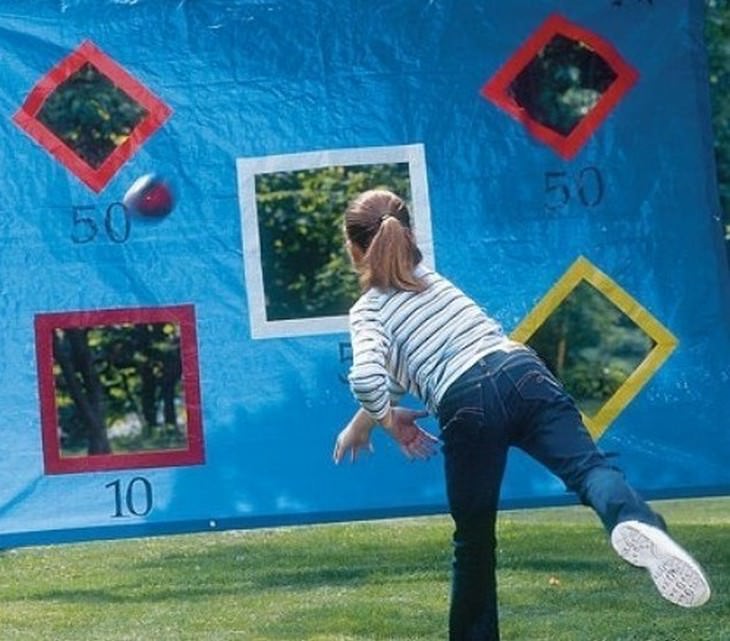 All you'll need is some tarpaulin, a marker and tape, a pair of scissors and a strong rope.
9. Make a Djenga tower from cut up sponges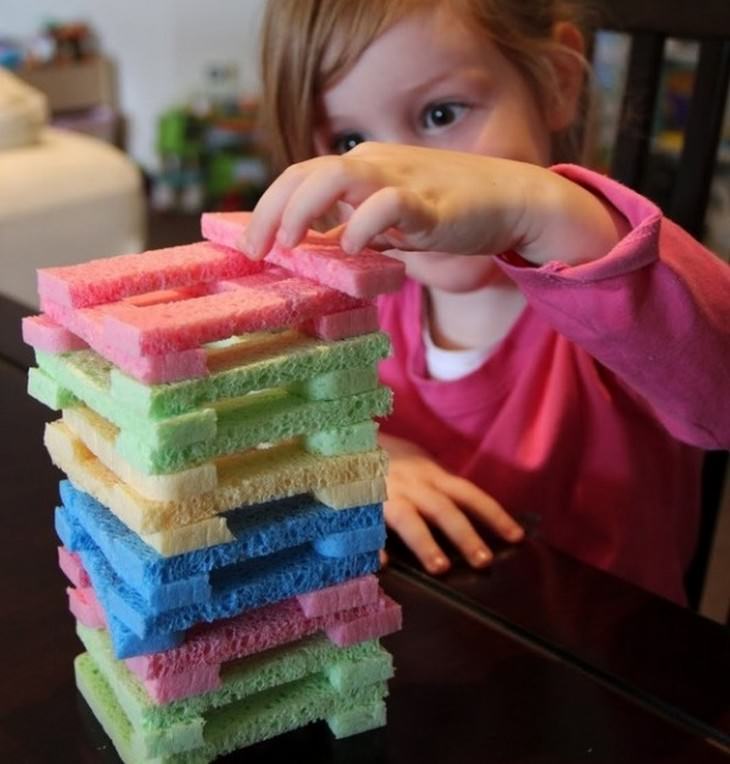 10. Build a tin-foil river with foil and a bottle of water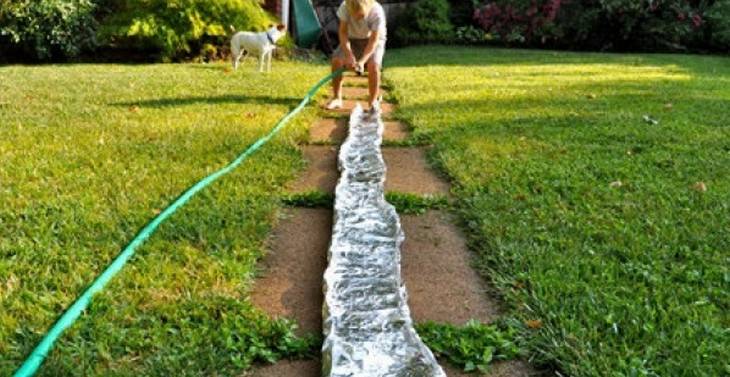 11. Make a fun pipe with a used kitchen roll tube, some balls and a bowl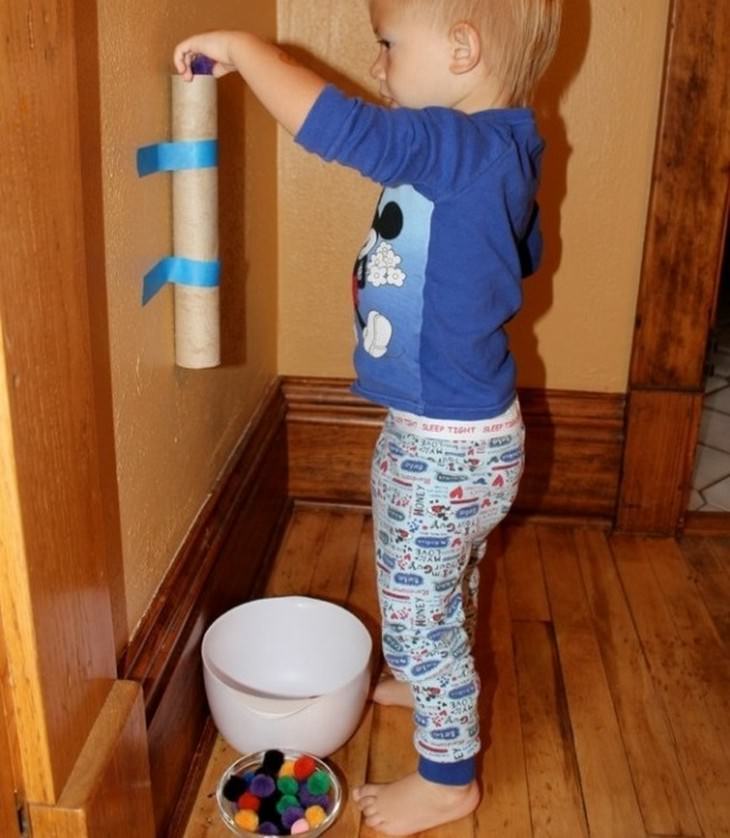 12. Take some burlap to make a cool sewing station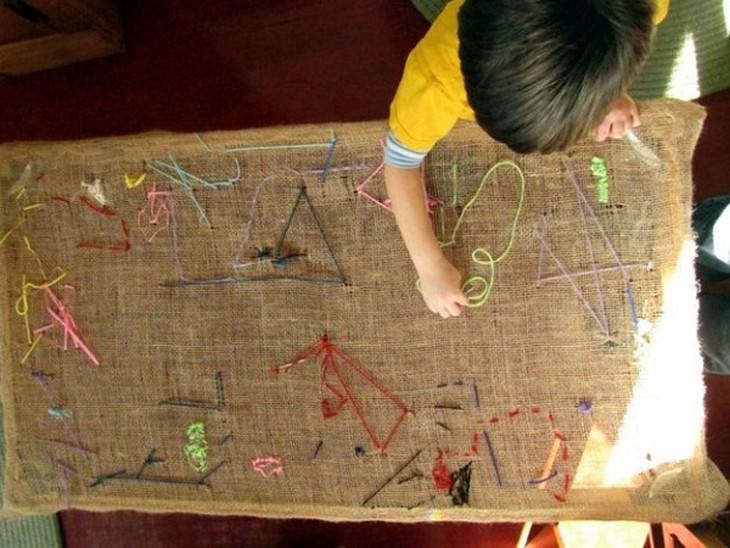 13. Make a mini sandbox with sugar and a pencil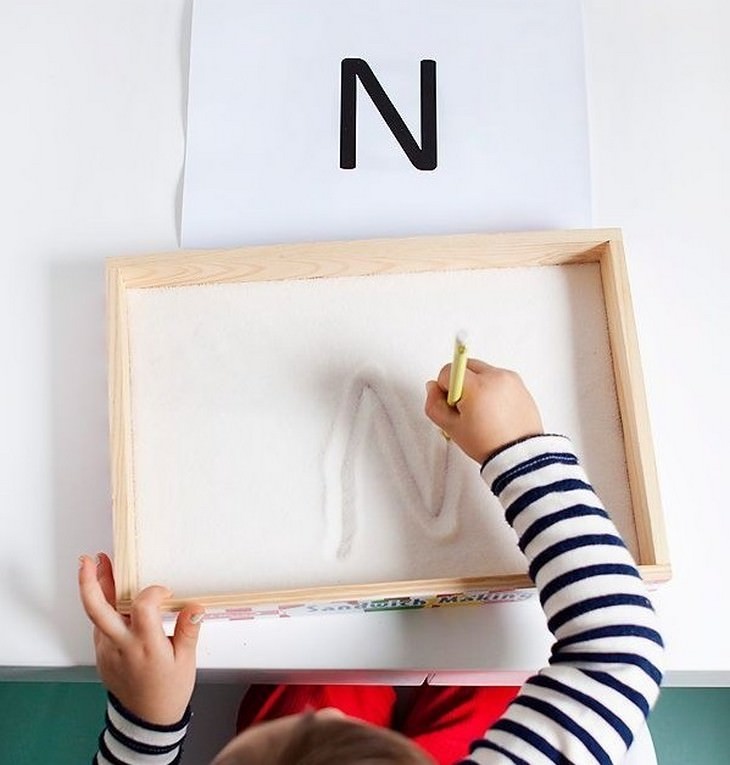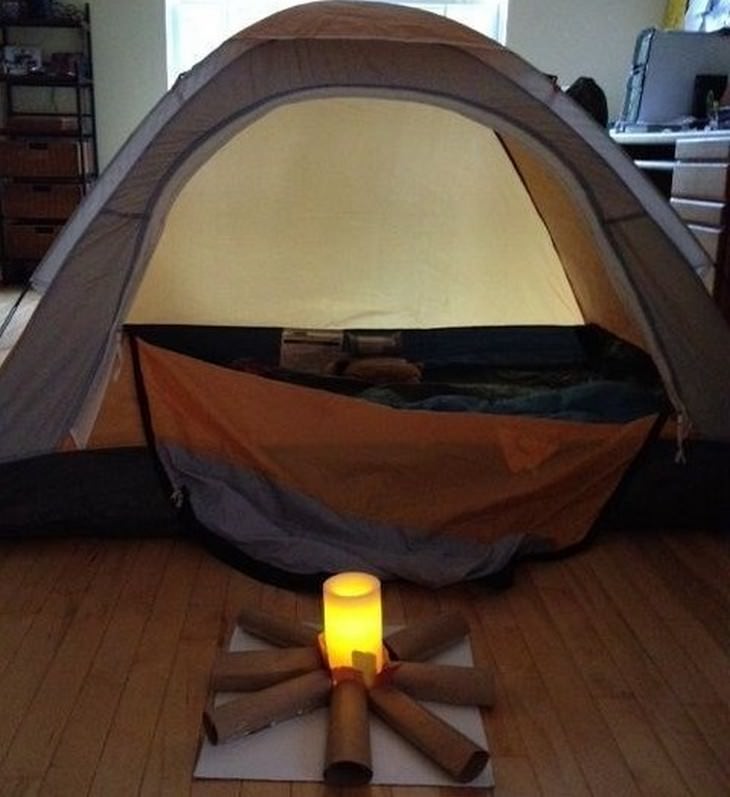 15. Make an amazing balloon rocket!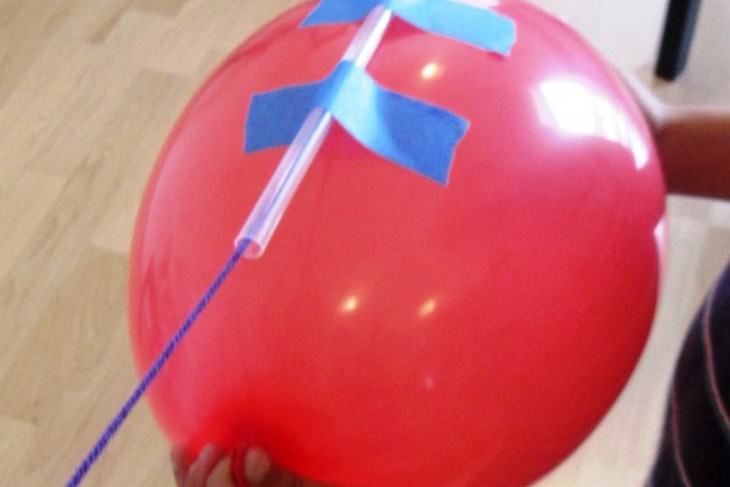 You'll need:
• a piece of yarn or fishing line, about 6 feet in length
• a balloon
• 2 chairs
• a cocktail straw
• tape
• a pair of scissors

1. Tie up the string to the back of one of the chairs.
2. Thread a straw over one end of your string. Now tie the string to the back of the other chair too.
3. Blow up the balloon without knotting it. Stick it to the straw with tape. Let the rocket launch!
16. Make a miniature bowling alley with erasers and a marble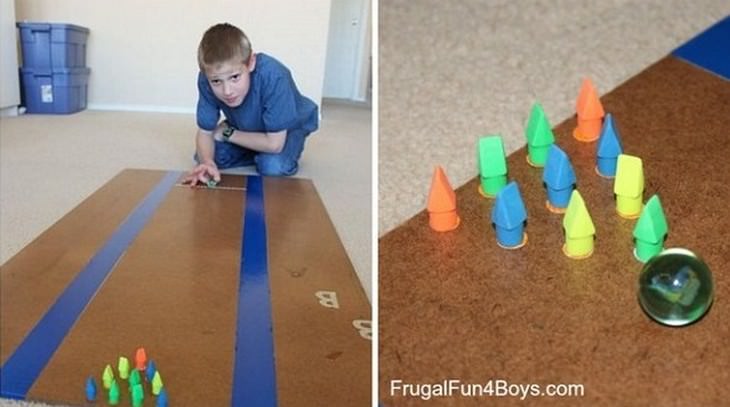 17. Arrange your yarn-like security beams and tell the kids they're on an impossible mission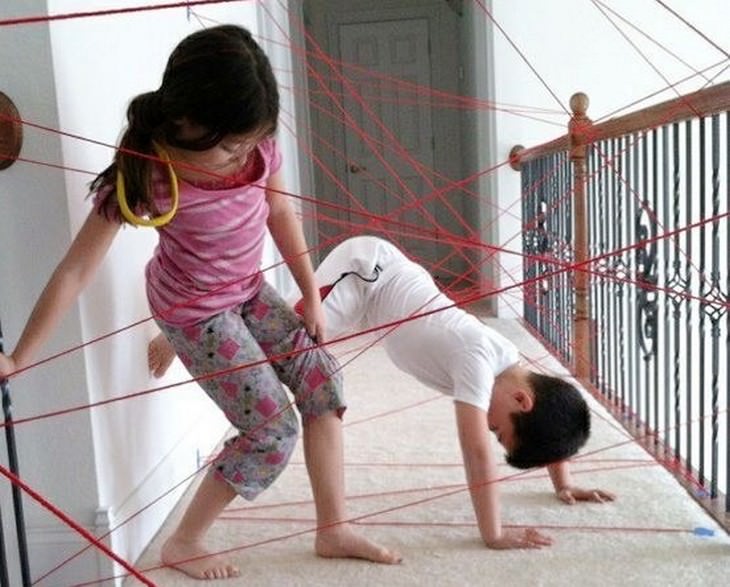 18. Make a soap cloud by putting a bar of soap in the microwave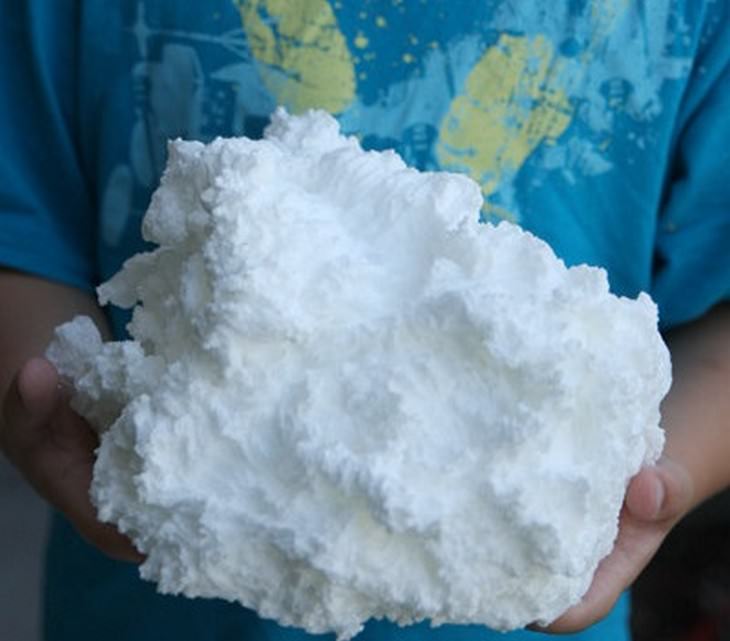 19. Have a tennis tournament with paper plates, a balloon and popsicle sticks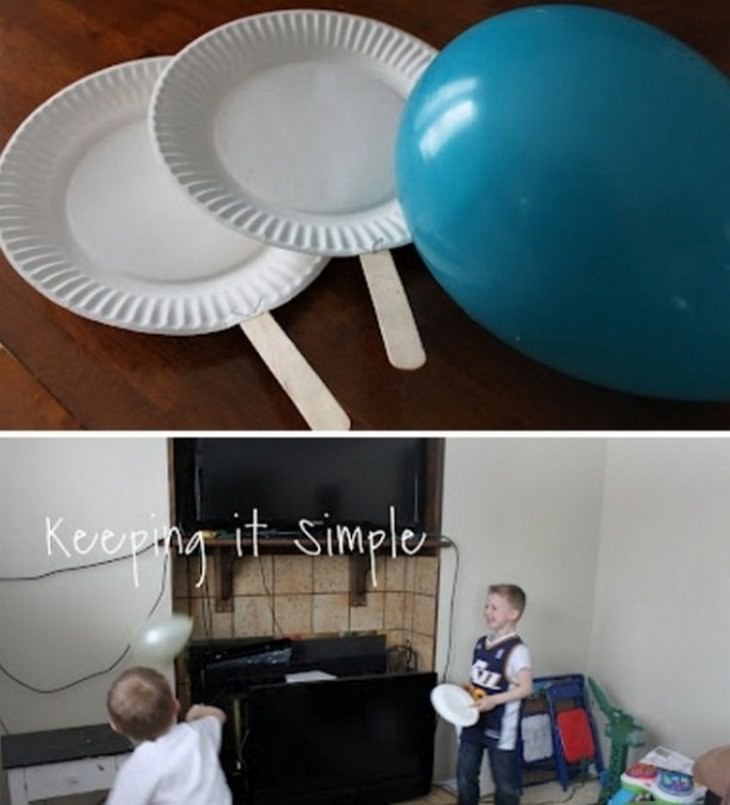 20. Make a spider web with tape and throw paper balls at it to get them to stick!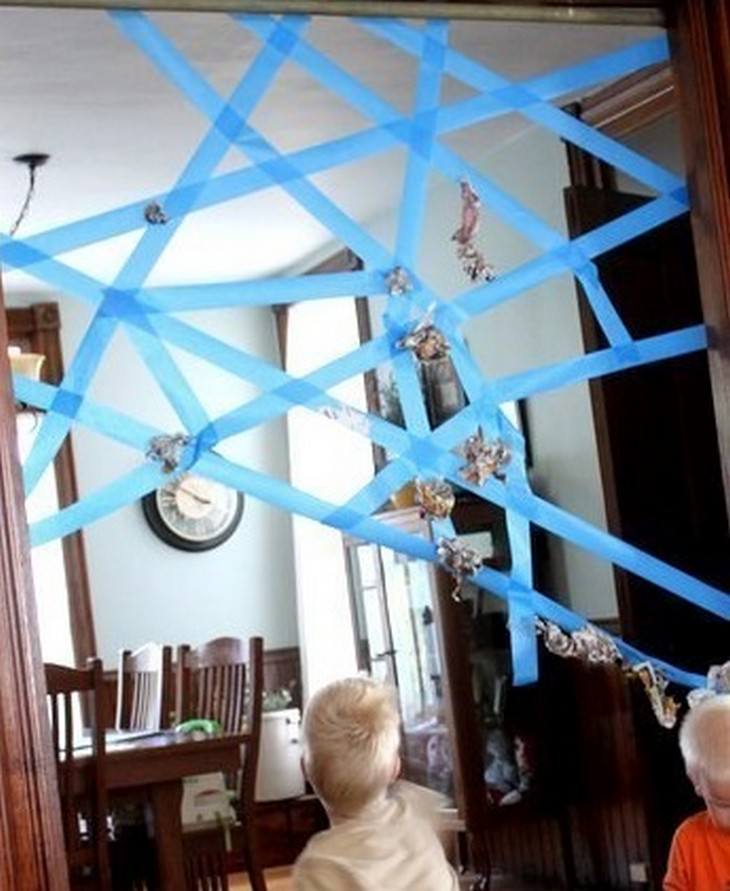 21. Transform your stairs into a fun slide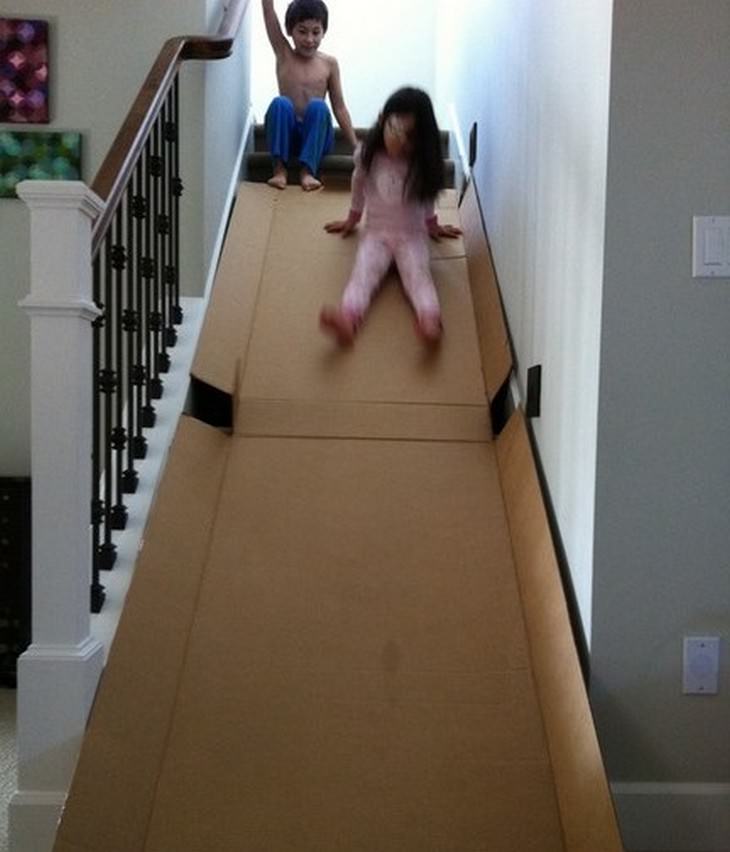 22. Make this amazing rainbow bubble snake!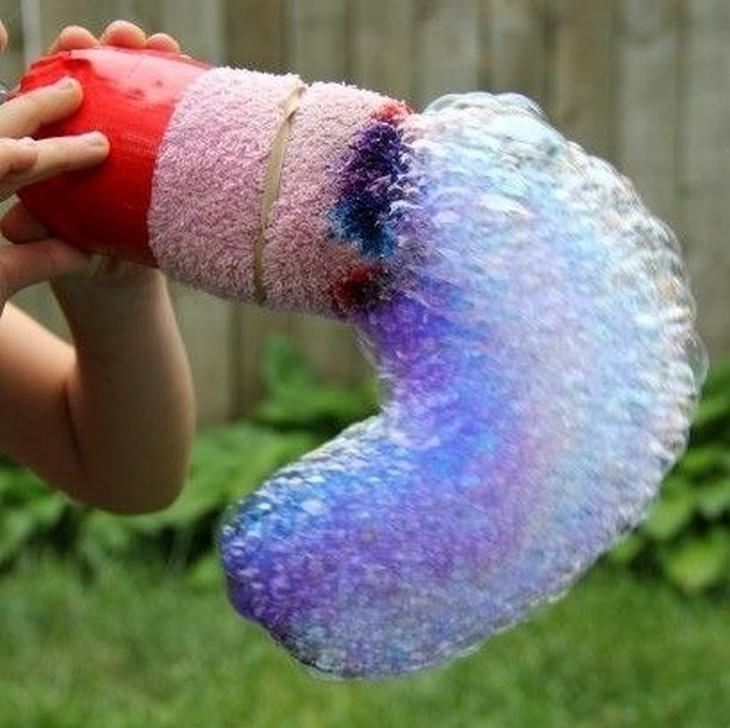 You'll need:
• a plastic bottle
• a sock
• tape
• food coloring
• dishwashing liquid

1. Cut off the end of the plastic bottle. Slide an old sock over it.
2. Cover the sock with food coloring.
3. Combine the washing-up liquid and the water.
4. Now dip the sock into the mixture, and blow through the bottle!
23. Make giant bubbles with a hula-hoop or two sticks with a rope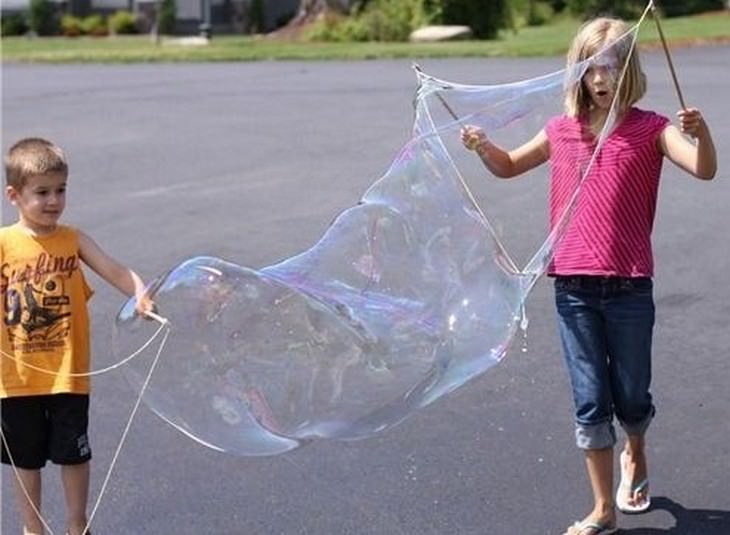 24. Fill a balloon with play dough to make a fun toy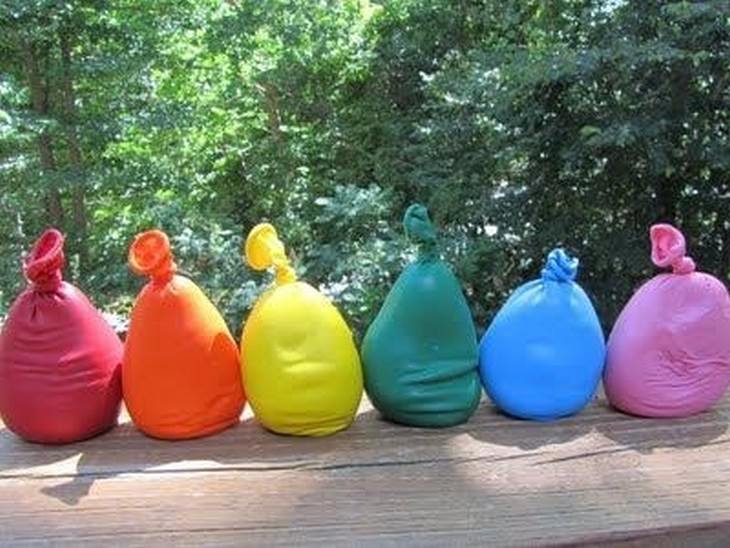 25. Let your kids make their own T-shirt designs