While most buyers go to a car auction seeking a bargain, there's a lucky few for whom money is no issue. These collectors are able to hand over millions of dollars to pick up their dream motors at auction houses around the world. Vintage, classic cars will always be in vogue and when a particularly rare model comes up for sale, enthusiasts and collectors will go to great lengths to make sure they don't miss out - and these examples prove it.
The list runs through some of the most expensive cars ever sold at auction, in reverse order. But be warned, the amounts paid might just make your eyes water!
10. 1936 Mercedes Benz 540K Special Roadster: $11,770,000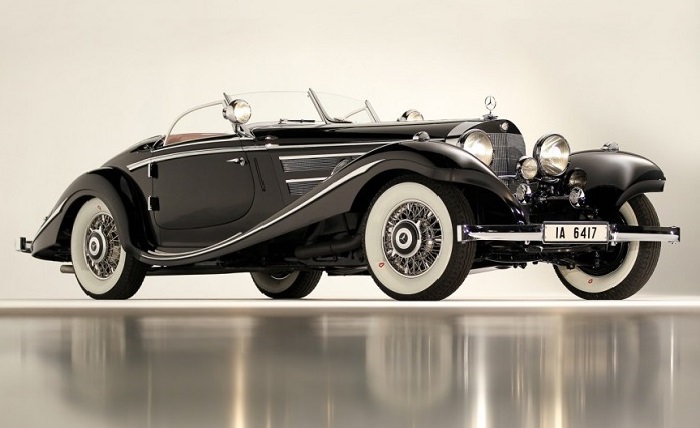 Only 32 of these stunning 540Ks were ever produced and most were made-to-specification for some very important politicians. Many of them ended up in the hands of high ranking German politicians after Adolf Hitler gave them out as gifts in the late 1930s. The cars themselves are considered amongst the most beautiful that Mercedes ever made and the 1936 model in picture sold for a lofty $11,700,000, after a bidding war developed above and beyond the starting price of $8,000,000.
9. 1957 Ferrari 250 Testa Rossa: $12,402,500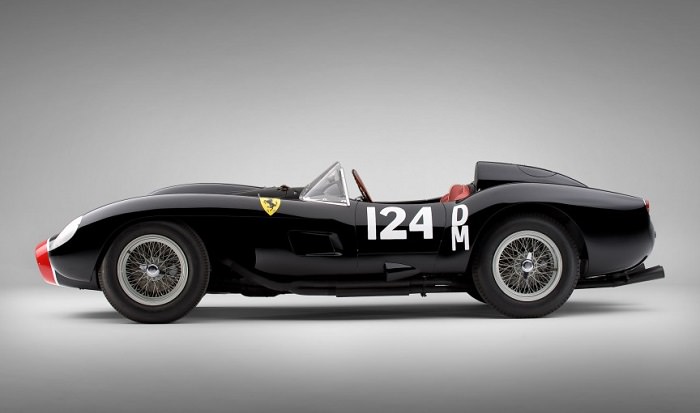 There are few more iconic models in the world than the Testa Rossa, a name that has become synonymous with speed, style and performance. Only nineteen examples of the 250 were ever produced, and the version sold was the fourth of those to be constructed. Its status as a legendary car was cemented in 1958 when Olivier Gendebien and Phil Hill drove it to victory at the famous Le Mans 24 hour meeting. When it was sold at the Ferrari Leggenda e Passione, an annual event attended by Ferrari collectors from around the world, it fetched a hefty $12,402,500.
8. 1953 Ferrari 375MM Berlinetta Competizione: $12,812,800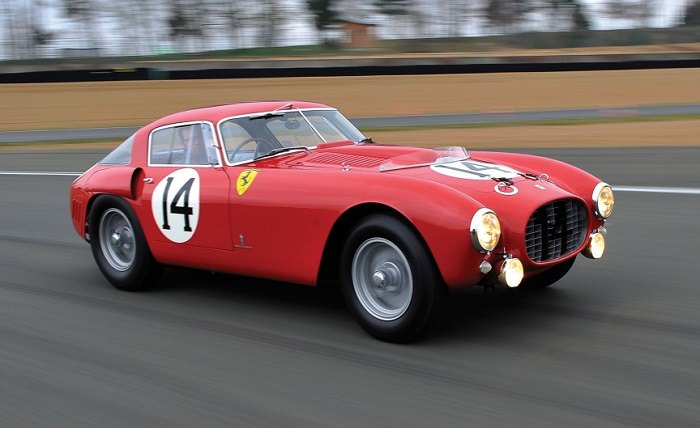 Here is another Ferrari that made an impression upon the Le Mans 24 Hour Race (it finished 2nd in 1953 but was later disqualified on an oil technicality), and it is also the only race car still in working condition that has been driven by three, separate Formula 1 world champions. Eminent driver Umberto Maglioli managed to average 138mph when driving it at the Carrera Americana, a record that amazingly still stands today. This distinguished racing legacy added to the car's appeal and it fetched a cool $12,812,800 when sold at auction, putting it at number 8 on our list.
7. 1963 Ferrari 250 LM: $14,300,000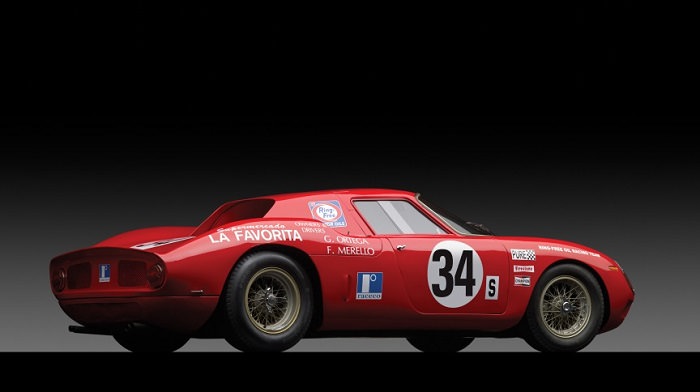 Further proof of the enduring appeal and worth of classic, racing Ferraris is this 250 LM from 1963. In case you are wondering, the LM stands for Le Mans and this was the final Ferrari ever to win the race. Only 32 were ever made and its demand has continued and grown, attracting the attention of some of the most prominent collectors in the world. The example in the picture was sold by RM Auctions and exceeded the original bid price by over $2 million dollars, fetching $14,300,000.
6. 1931 Bugatti Royale Kellner Coupe: $14,900,000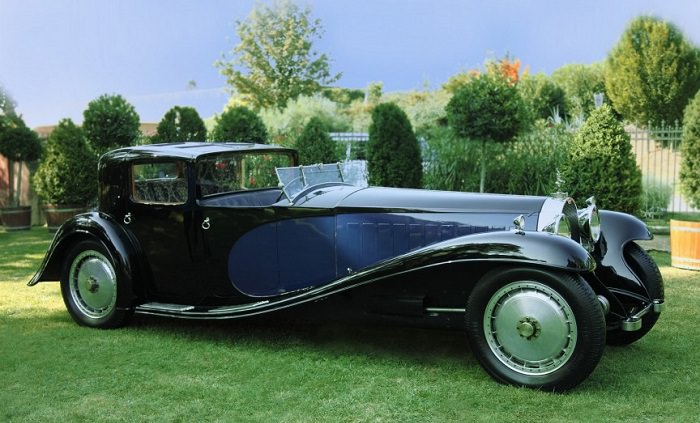 Only six Bugatti Royale Kellner Coupes were ever produced although originally more were planned. The Great Depression eliminated the luxury car market at the time, so Ettore Bugatti pulled the plug on future production and this beautiful car, with its classic lines, has since gone on to become a hugely coveted piece at auction. In addition to its good looks, it houses a truly remarkable engine - a whopping 12.7 liter beast originally intended for airplanes. All Royales are rare, but this 1931 version is probably the most desirable of all, as it formed part of Ettore's personal collection. Christie's of London sold it for a colossal $14,900,000.
5. 1957 Ferrari Testa Rossa Prototype: $16,390,000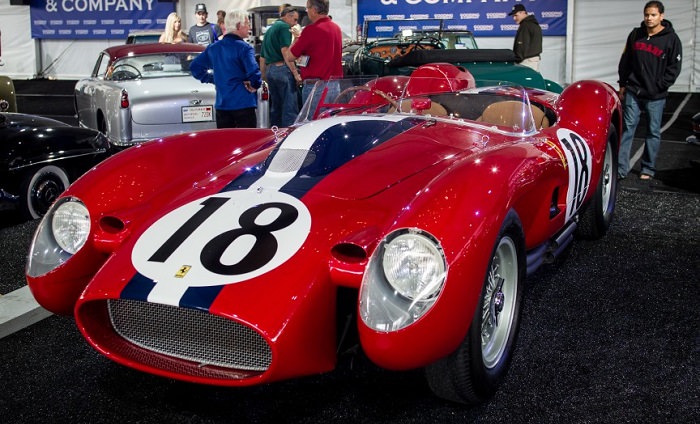 This shiny piece of automobile art is another Testa Rossa, but one with a difference. It was the first ever produced and also became the (then) most expensive car ever traded at public auction when it was sold in 2011. This is in spite of the controversy that surrounds it, given that it was completely destroyed at Le Mans in 1958 (it caught fire twice during the race) it has been subject to a significant restoration job, with all the replacement parts having the same numbers as their equivalent originals. Whatever your thoughts on the restoration work, it is a beautiful car and buyers were not deterred - the car sold for $16,390,000 in an auction hosted by Goodings & Co.
4. 1963 Ferrari 250 GTO: $19,400,000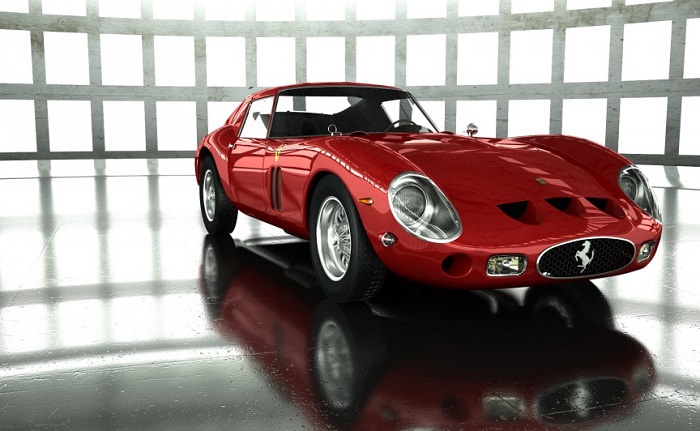 The absolute classic that is the 250 GTO was produced in tiny numbers with only 36 ever made, although amazingly all are still in existence (a sign of the reverence that lucky owners have for these stunning super cars). It is also believed to be one of the most expensive cars in the world, with claims that one was bought for $52,000,000 dollars in a private deal which has not been verified. They are thought to most closely embody the characteristics of a classic Ferrari and rarely come up for sale, so collectors will go to great lengths to secure their own when they do. The car in the picture was bought by new 'Top Gear' presenter Chris Evans, who had to sell three of his other luxury Ferraris in order to fund the $19,400,000 purchase.
3. 1967 Ferrari 275 GTB-4 NART Spyder - $27,500,000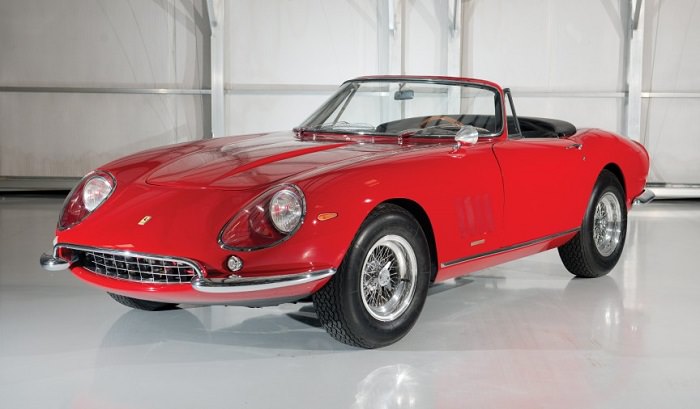 This NART Spyder is one of only ten ever made and had just one owner before it went up for auction. NART stands for North American Racing Team and the car boasts a 3.3l engine which produces 280-300hp, alongside a beautiful body with elongated hood. The original owner, Steve Smith, resisted offers from numerous well-known names including Ralph Lauren and Steve McQueen before it was finally sold in 2013, fetching an incredible $27,500,000.
2. 1954 Mercedes Benz W196R Silver Arrow: $29,601,500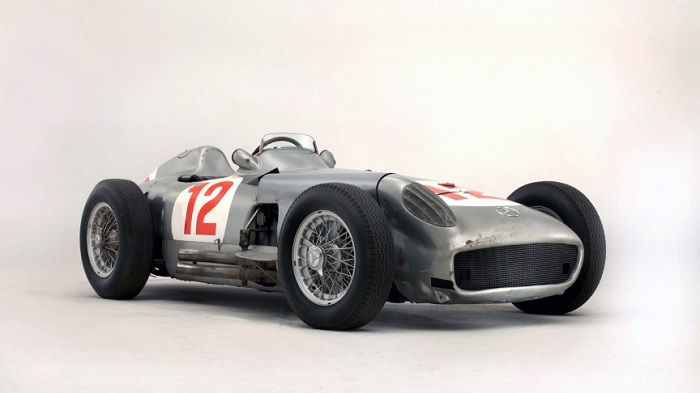 This 1954 Mercedes Benz W196R is an iconic name in racing history. It raced in 12 Grand Prix meetings and won nine of them, earning the nickname 'The Silver Arrow' and cementing its legendary status. Only ten examples are known to exist today - 6 are housed at the main Mercedes office in Germany and three are in museums. All this means that only one is out there in the real world and available for private purchase. The exact model pictured was driven by fabled driver Juan Manuel Fangio at Le Mans and was sold by British auction house Bonhams', fetching a truly remarkable $29,601,500.
1. 1936 Bugatti Type 57SC Atlantic: $43,700,000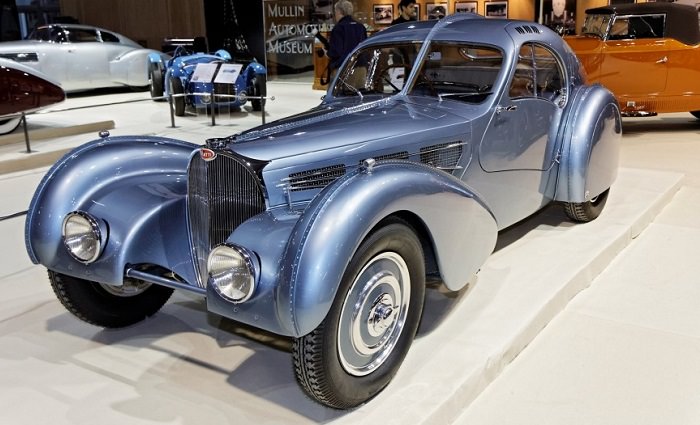 Given the astonishing amounts paid for the other cars in this list, it is amazing that the auto at number 1 sold for $14 million dollars more than its nearest rival. Bugatti Type 57C Atlantics were produced from 1936 to 1940 and although 710 were made in total, only four of them were 57SC varieties. They were completely new designs conceptualized by Jean Bugatti, and SCs could reach 120mph and run at 200hp, both remarkable for the time. Only two of the original four remain in existence today. One is a 1938 model owned by Ralph Lauren, and the other is this 1936 version which was bought by collector Dr. Peter Williamson at a cost of a truly eye-watering $43,700,000.