If there ever was a superyacht fit for a Bond villain, then this is it – the 229-foot Black Swan. It was designed by Timur Bozca, a Turkish designer who calls himself the "limitless vehicle designer".
Click on images to enlarge
The yacht's shape was inspired by the shape of an arrow, complete with triangular windows of various size to flood the interior with light.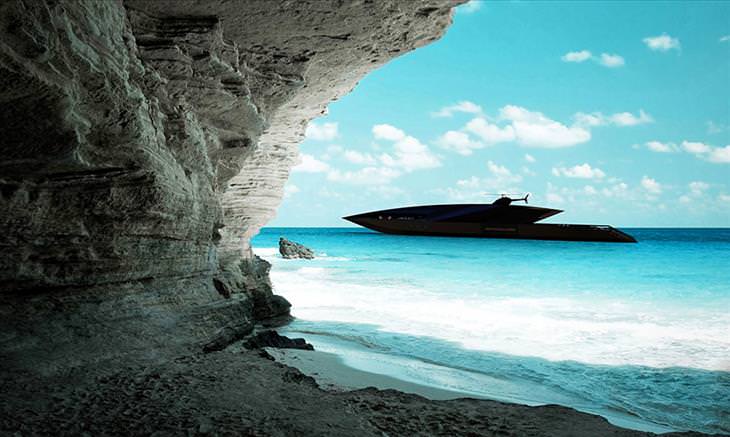 It also features an incredible pool and sun deck, as well as numerous balconies so the Black Swan's guests can enjoy stunning views of the ocean.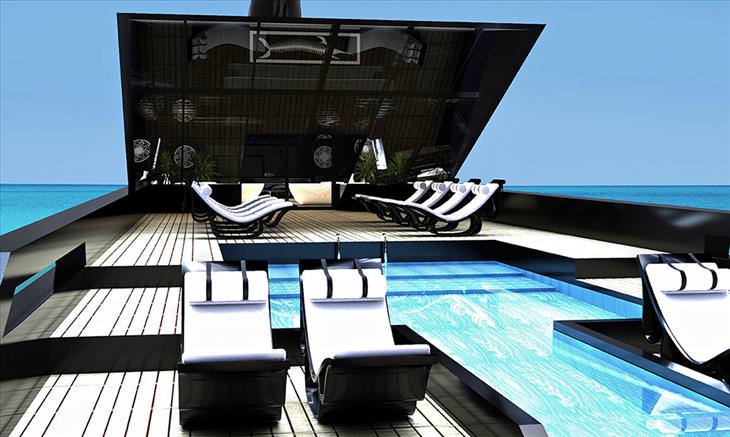 The design is made out of aluminum and enforced steel, and is replete with state-of-the-art technology and high-end amenities.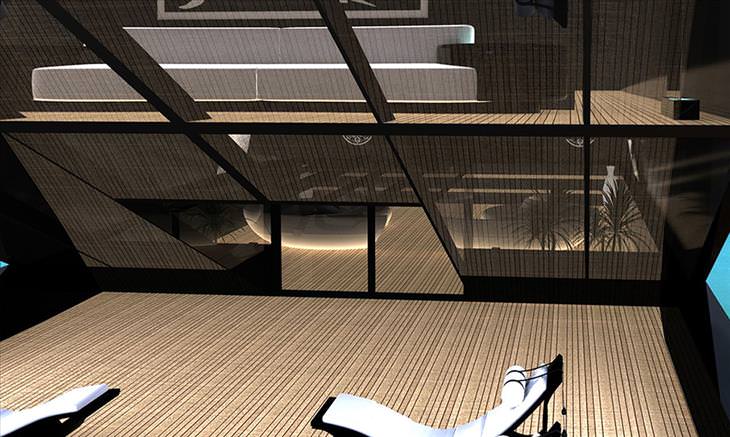 Views over the pool and sun deck can be seen through an angled glass wall, which extends from the main deck to the upper deck.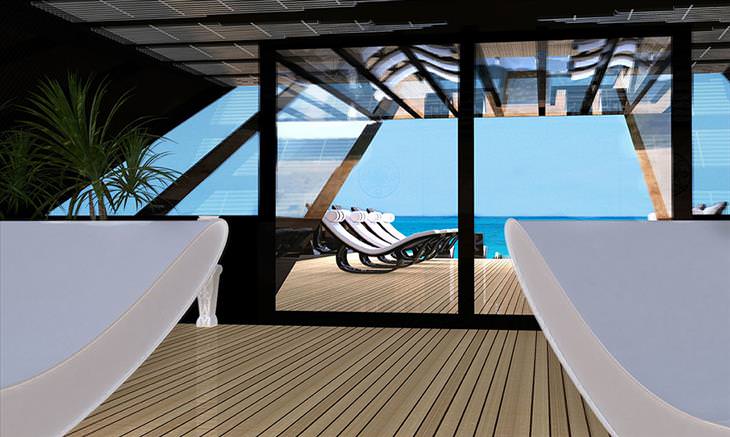 In addition to a master suite for the owner, there are a further six guest cabins that can accommodate an additional 12 people.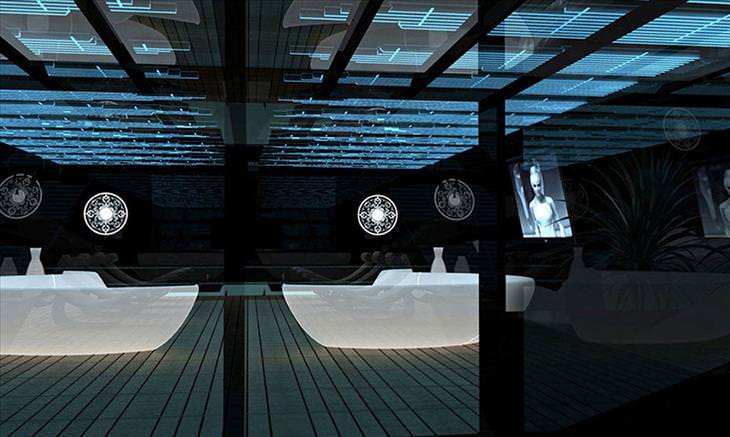 Power comes from four engines, which produce in excess of 23,000 horsepower and give the yacht the ability to reach a top speed of 32 mph.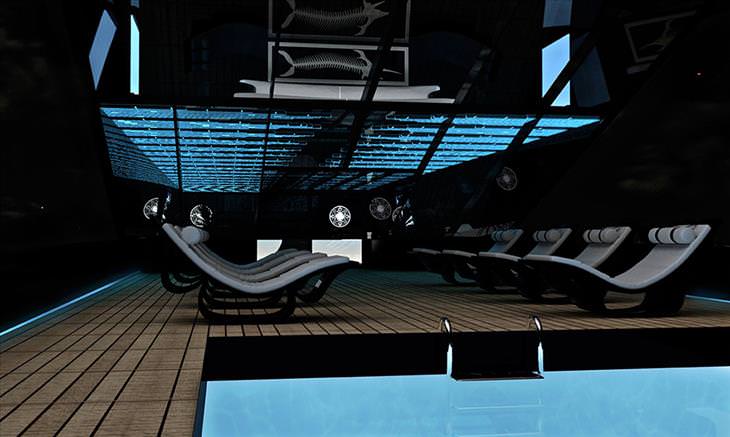 The Black Swan also has a helicopter platform on her top deck for seamless transfers to and from the airport when transporting the owner and his or her guests.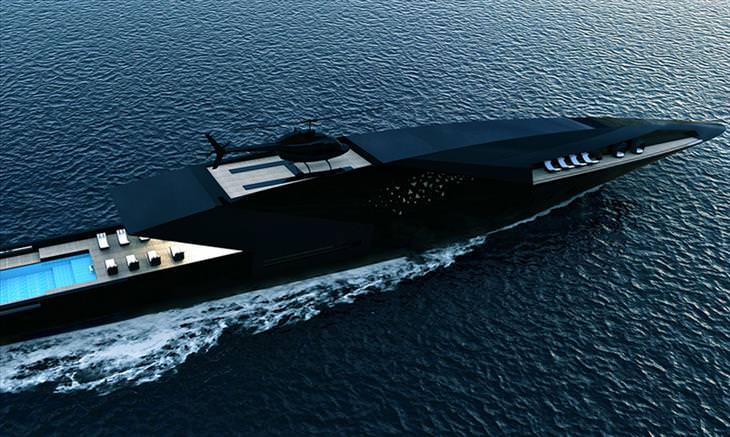 All that's left now is to find a billionaire that wants to have her built for themselves. No price has been put on the Black Swan, but it's estimated that she would cost tens of million dollars to turn into a reality.