Be it an oncoming asteroid, an ominous technological threat (remember the "Year 2000 bug"?), or some deadly disease, some people take so-called judgment day warnings more seriously than others. One of them is the American company, Vivos.
Vivos' Europa One Shelter, located in Breitenstein, Germany, is an underground complex reminiscent of a billionaire's mansion, only several times the size and far, far safer. It contains several swimming pools, theaters, gyms, restaurants, designer apartments, large open spaces, and even a helipad. However, the main feature of this installation is that it can withstand nuclear detonation, chemical warfare, earthquakes, tsunamis, and any other disaster you can imagine.
At this time, the price of each apartment in the complex is kept secret, but the property value alone is estimated at $1.1 billion. The plan is to use it in case of a global catastrophe, such as the outbreak of nuclear war. Scroll down to learn more about this outrageous bunker.
This is a standard bedroom in the complex, complete with a window to a giant aquarium.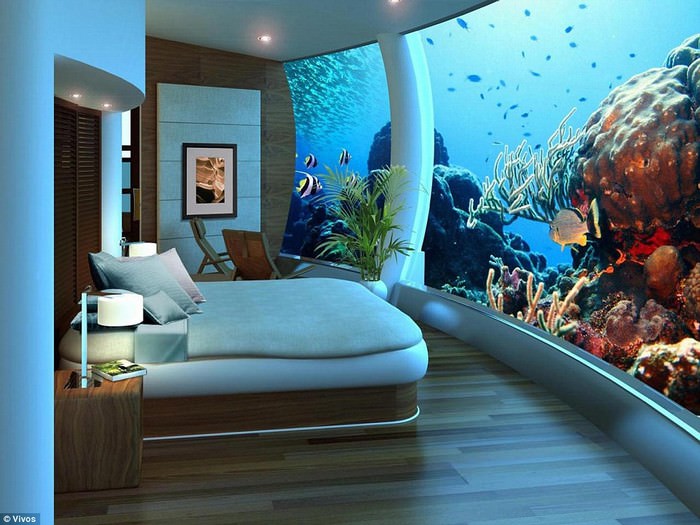 The Complex will house people who work in and maintain the facilities. Their quarters have not been revealed yet, but undoubtedly they will be less impressive than those of the richer inhabitants. Below is a photo of one of the main dining halls.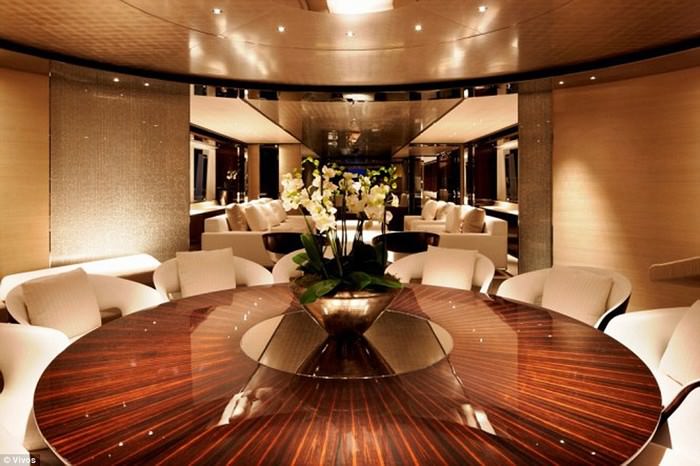 The bunker was designed for emergencies, and thus many areas were constructed using layer upon layer of reinforced concrete, steel, and glass.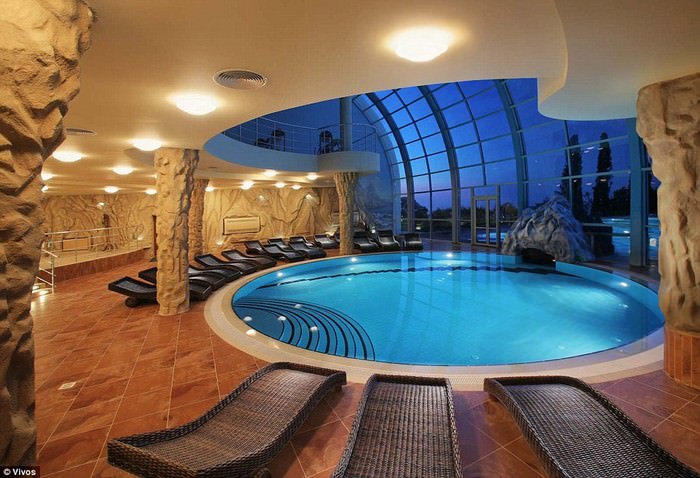 This is a room most of the shelter's inhabitants won't get to see – the generator room that powers the whole compound. During the Cold War, this bunker was used by the Soviets.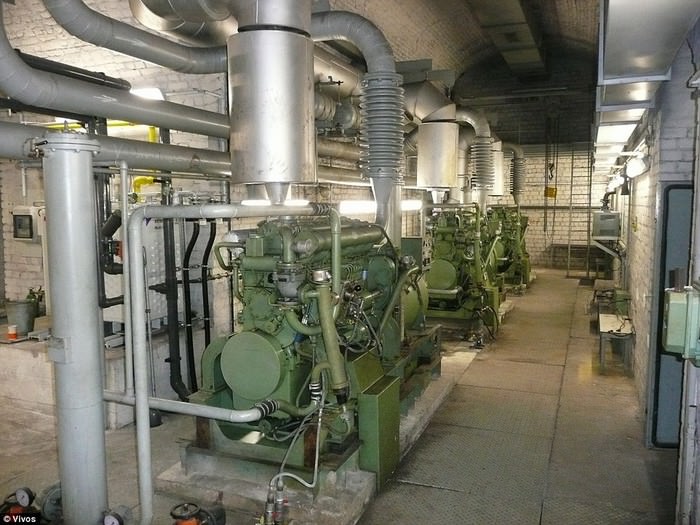 The shelter is adjacent to the German town of Breitenstein. In the picture below, you can compare the size of the complex to the neighboring settlement.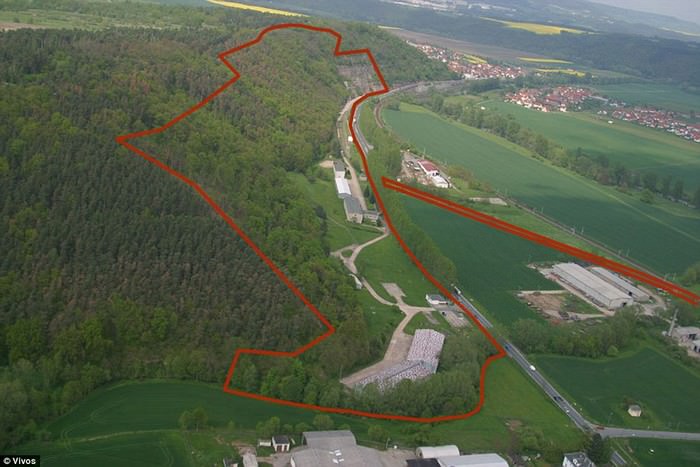 Each luxury apartment in the complex is 2,497 square feet (232 square meters) in size.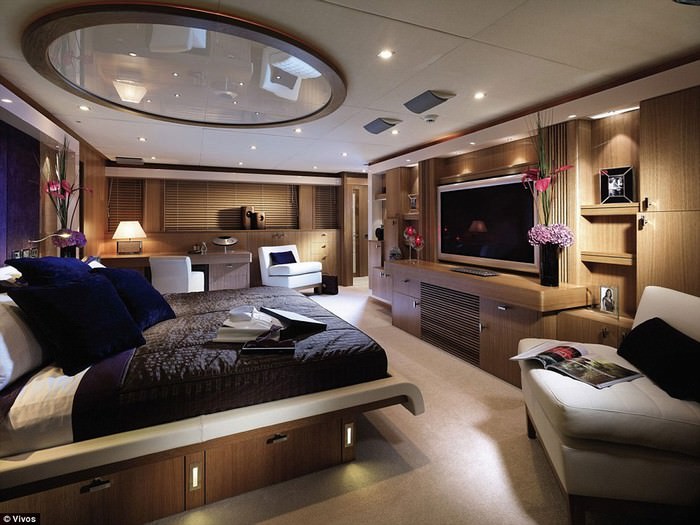 The apartments can be designed according to the owner's specifications, and can include a prayer room, a wine cellar or even a private cinema.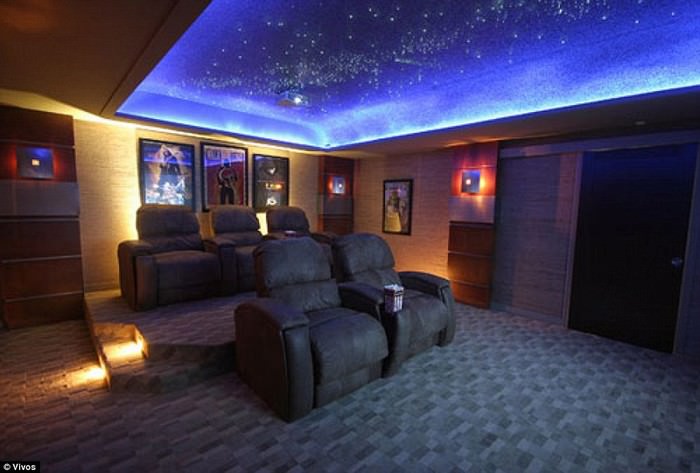 Owners will pay the basic sum of purchasing an apartment, as well as the monthly cost of upkeep.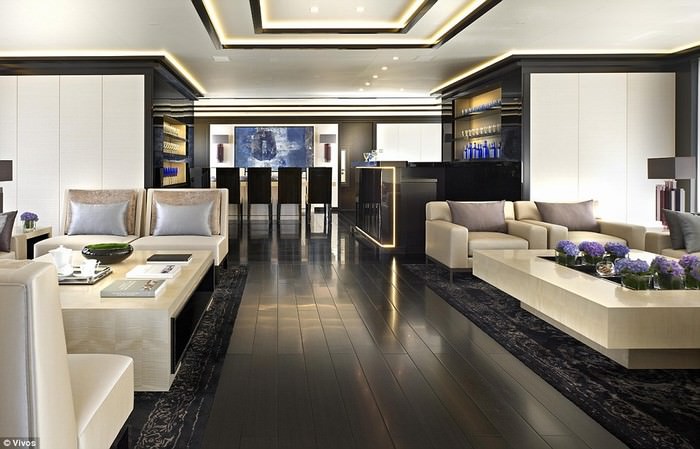 The entire complex is 227,893 square feet (21,172 square meters), all made of reinforced materials. Below is a picture of the complex's pub.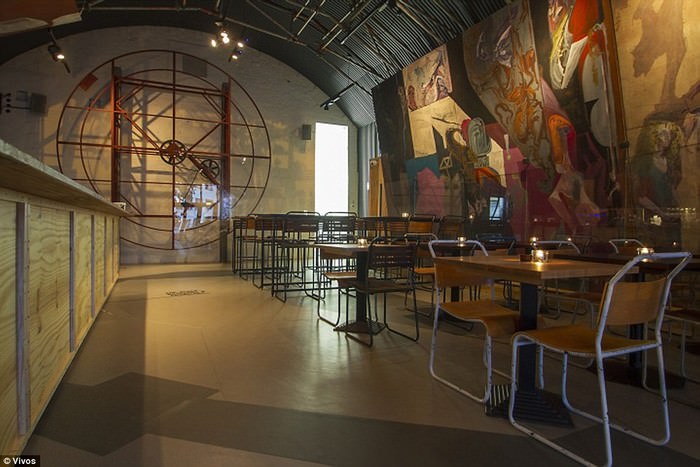 To move between the different parts of the complex, residents will go through dozens of secure, reinforced tunnels.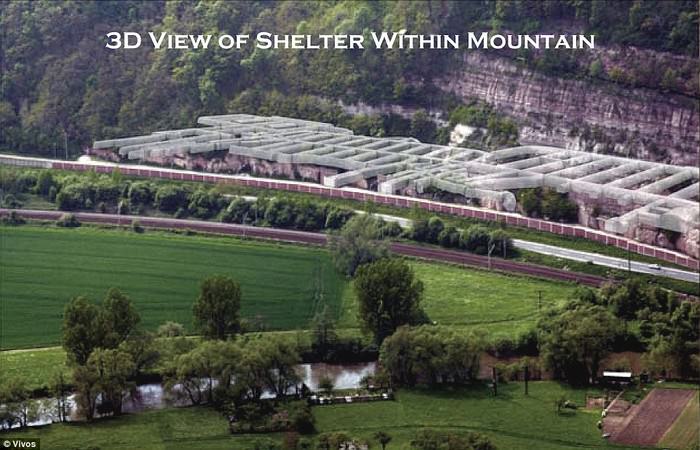 The shelter houses a water desalination facility, which includes large water reservoirs and power generators, as well as advanced climate control equipment.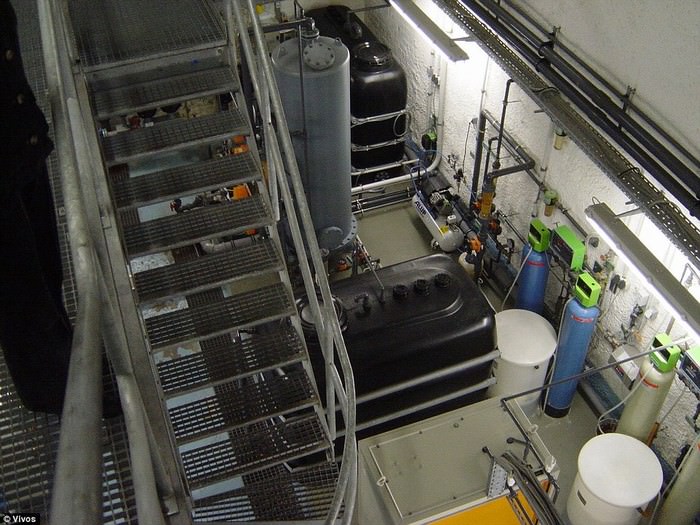 In an emergency such as an earthquake or war, residents will land at nearby airfields before being transported to the complex in helicopters. They will be provided with everything they need, and once the doors are sealed, no-one will be allowed to enter or leave.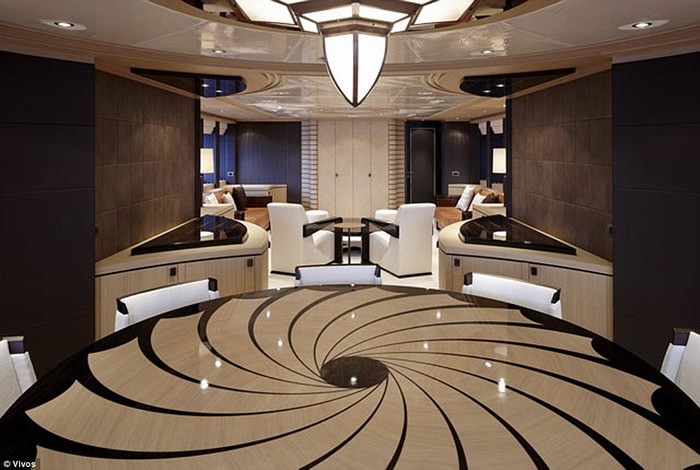 The bunker houses a small display hall, which will feature an impressive zoological collection and historical art pieces.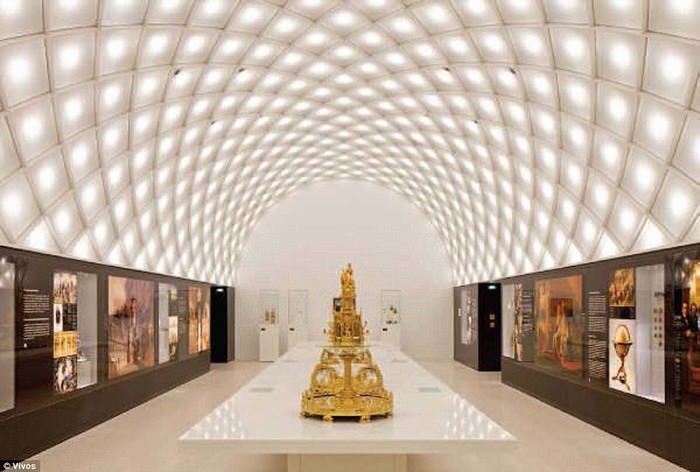 When asked why they have set up this ambitious project, Vivos replied that: "It is clear that we live in a dangerous and ever-changing world. We can't always predict potential disasters, but we can be prepared for them."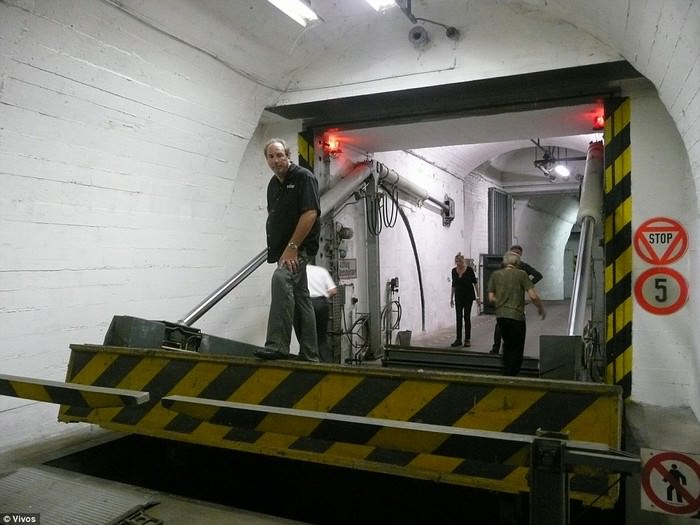 So if you're afraid of the end of the world and have a few million dollars to spend, you're welcome to secure a place at the Europa One Shelter. If not, at least now you know such a place exists.