It seems like we spend more and more time in our homes these days. Whether it's because we've gotten older, we have more entertainment at home or we've started working remotely - this situation can lead to depression. T
hose who have gone through depression or know somebody who is struggling with it are aware of the mental strain it causes and how much it can complicate life. Generally, a combination of treatment from a professional therapist in conjunction with medication is effective for most people. Despite this, other steps can be taken that can lighten the mood and add some positivity to the day. The 7 tips provided here will guide you or your loved ones on how to make your house inviting and introduce changes that will assist in managing depression in a sensible, creative, and effortless manner.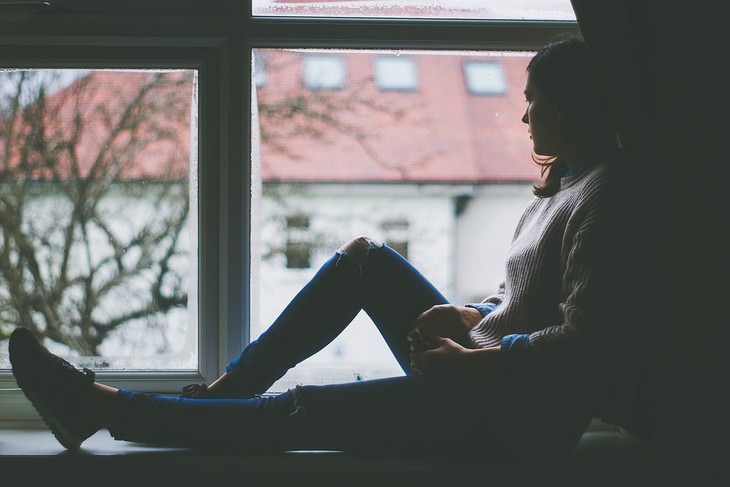 1.

Let more plants into your home
If you do not have the opportunity to get out into nature, it is highly recommended that you bring it indoors with plants that will add a splash of color and create a tranquil atmosphere. A study published in 2015 revealed the positive impact that being in nature has on one's mood, especially if they are suffering from depression. To experience the calming effects of nature on the mind, incorporate pots of plants into your home that you can place and hang inside or on windowsills and balconies, and take the time to care for them properly. The process of tending to the plants, observing them, and the purified air they provide due to the filtration they do will all be beneficial and help to lessen the symptoms of depression in a natural and aesthetically pleasing way.
2.

Hang natural or calming paintings filled with light
One great way to reconnect with nature and manage depression is by creating a mural or hanging a large image of a natural setting. Our world has become so artificial, yet being around elements of nature, even if they are not real, can help in managing depression. If you are an artistically inclined person, get your paint supplies ready and paint a mural based on natural elements that you like. If this isn't the case for you, you can hang a pre-made picture or painting that will give you a glimpse of nature. Professor Jean M. Larson, director of the Center for Horticultural Therapy at the University of Minnesota in the US, suggests making the painting similar to the natural elements in your environment. This will give you a recognizable, pleasing, and calming sensation, as opposed to areas that are not so familiar.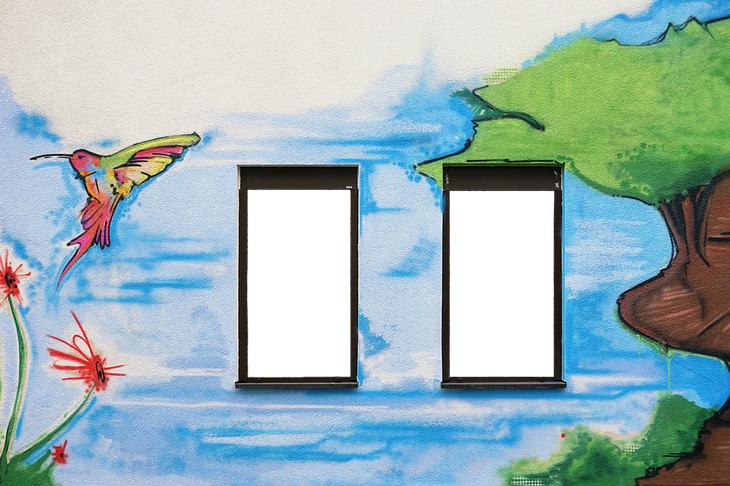 3. Reduce the number of shadowy areas in your home
Keeping yourself in darkness can increase the chances of feeling depressed. Therefore, it is suggested not to keep your house dark throughout the day. Instead, lift the curtains and blinds to give yourself a glimpse of the outdoors and enjoy the fresh air. Even if there is not much to look at, you can arrange your windowsill in a way that pleases you and add some plants to it. Doing this will let the sunlight enter your home, which will help you to unwind and reduce feelings of depression. Additionally, you can use orange and brown shades around the house for a more calming effect.
4.

Paint your home in shades of orange and brown
It is well known that colors can have a huge influence on one's mood, and this concept can be put to good use to treat depression. One way to do this is by painting the walls of rooms in your home with a combination of orange and brown, which will generate a sense of joy. This way, you can keep the color scheme of your house consistent, and the positive effect of these colors on your mood will be experienced in every room and at any time of the day. If you don't particularly like orange and brown, you can choose colors that you associate with pleasant memories. These will help reduce your sadness as soon as you lay your eyes on them.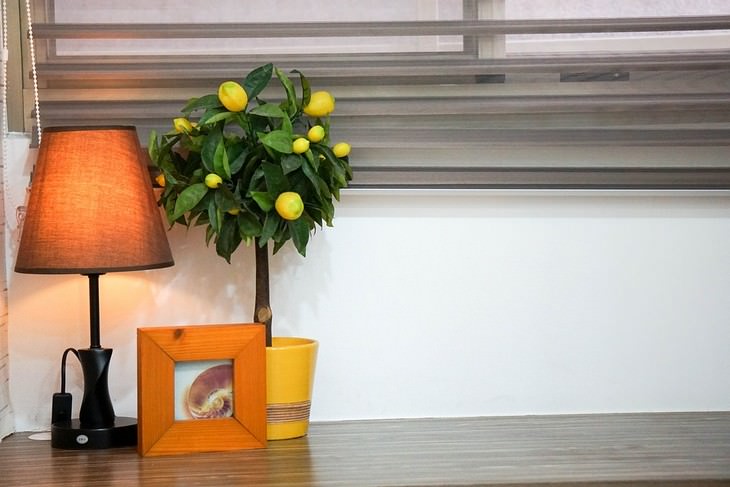 5.

Create natural-looking artificial lighting
Individuals who experience seasonal depression, and feel despondent when the weather becomes colder, should equip themselves with light bulbs that produce a natural yellow glow instead of a white, synthetic one. This type of light, akin to sunlight, can be useful in alleviating the symptoms of seasonal depression and helping those who suffer from perpetual depression in dealing with their struggles. Additionally, utilizing accessories that are bright and vibrant in color can also help lift one's spirits.
6.

Use colorful items
One of the greatest techniques to alleviate depression through the use of color is to surround yourself with vibrant objects - a type of decorative ornamentation that will bring in splashes of color that will cheer you up. This can be done by painting a portion of a wall in a pleasant green hue or any other beloved color, buying multi-colored electrical devices instead of dull blacks and grays, draping towels in shades you like, and more. Your living space will then be filled with color that evokes the beauty of the outdoors, allowing you to experience a peaceful atmosphere with the colors and items you appreciate, as opposed to one with blank walls and dull objects that do not enhance your well-being.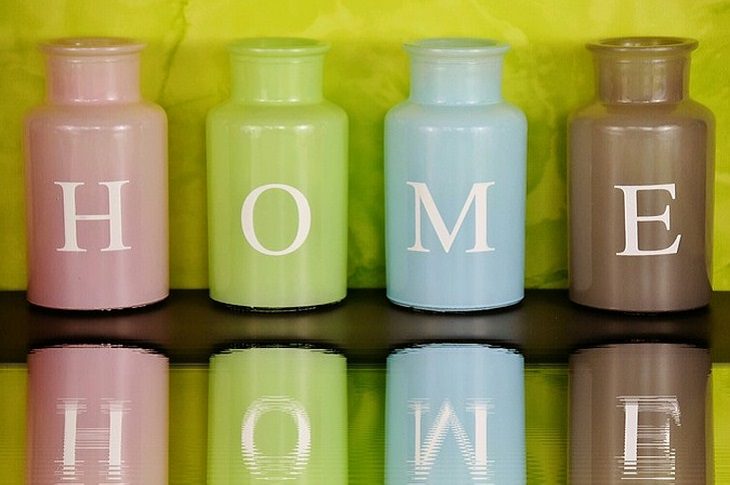 7.

Give your home a personal feel
It doesn't matter if you rent or own your home - if you don't design it to reflect your individual style and taste, you won't feel at ease. Susan Polk, an interior design specialist, emphasizes that our personal design choices have a significant influence on our feelings. Consequently, it's necessary to make our home a pleasant place to stay in, not just the four walls we inhabit. When altering the house's structure, don't forget to add personal touches, such as items from your childhood, photographs of happy moments, a beloved blanket, or anything else that can help lift your spirits during depression or sadness.