By: Debbie W. of tlvfoodie.co blog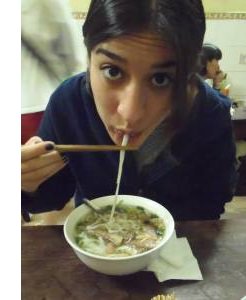 I used to despise eggplants. It wasn't just that I wouldn't eat them, but that I would be repulsed by them if they were near me. But, every year since I was a teenager I vowed to try foods I didn't like to see if my taste has changed. And sure enough — eggplants were on that list.
While researching this dish, I discovered that not only are these things delicious – they're also very healthy. They contain dietary fiber, potassium, magnesium, iron, and Vitamins B-6 and C. They're also a good source of anthocyanin and other antioxidants (most of it is in the skin).
All of these nutrients are beneficial for heart health, controlling cholesterol levels, weight management and reduction of the feeling of hunger. Other benefits are improvement of cognitive functions (thanks to the anthocyanin) and even some degree of cancer prevention.
They're even better stuffed and roasted. These make for a perfect appetizer or just a healthy snack when you feel like munching.