Computers are a must-have in every home, whether you maintain an old-school desktop monitor and PC or have upgraded to a laptop, depending on your preferences and work scenarios. While PCs offer more storage at cheaper prices, laptops counter with portability, easy assembly, and less power usage. Today, most laptops are built with virtually the same or extremely similar processors as those found in PCs, or advanced processors can be purchased for them which makes them equally efficient for use of a variety of programs.
Over the years, these computing systems have been designed, developed, and redesigned to give us a wide range of tech assistance catered and customized to a variety of uses from accounting to gaming. The creation of these tech masterpieces has been the result of a lengthy process of experimentation, a constant cycle of trial and error, intercut with advertising agendas, and artistic aesthetics. Here are 7 interesting-looking computers you probably didn't know were once available on the open market.
1. Maxdata Belinea s.book 1 Mini-Note (2008)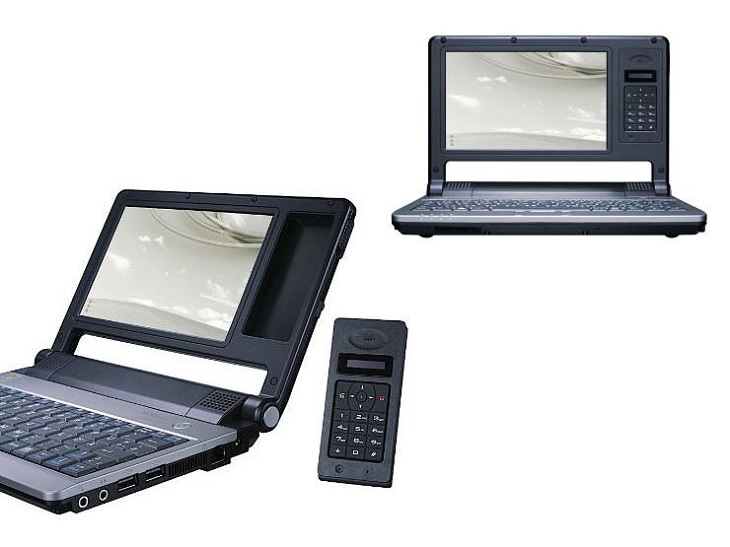 (Source)
In 2008, this genius creation was launched by Via Technologies and Maxdata, leading producers in processor chips and computers respectively, for every laptop-user that wanted the ultimate system of mobility. What made the Maxdata Belinea s.book1 Mini-Note especially unique, besides its small yet bulky appearance, was the presence of a detachable hand-held Skype module, that would enable working professionals to connect via call easily and on-the-go.
This system gained popularity when it was initially released in Germany. However, its exceptionally long name coupled with the fact that its performance was, by and large, the same as that of most other nanobooks released at that time didn't allow demand for it to stay high. The Skype handset, while unique, proved to be as inconvenient to some as it was convenient to others. Shortly thereafter, the Belinea s.book 1 was removed from the market and never seen again.
2. Samsung SPH-9000 (2006)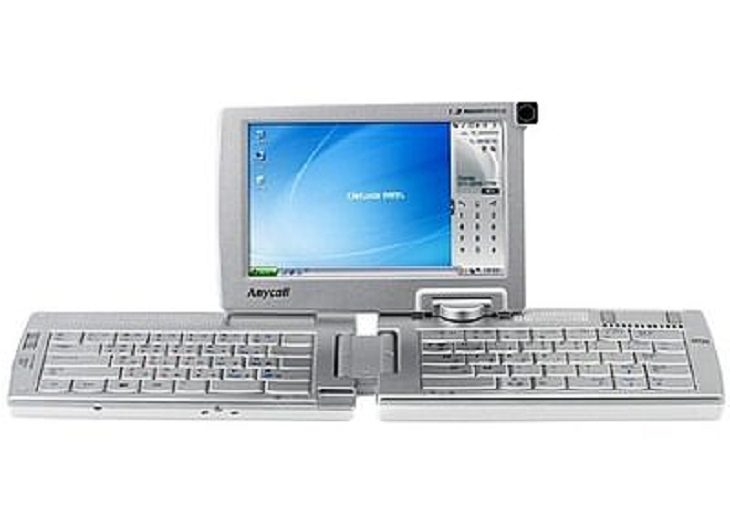 (Source)
This device from renowned tech brand Samsung left users everywhere both stunned and baffled. It came with Wi-Max support, a 5 inch LED screen, and a built-in camera. It was promoted by some as a mobile phone, despite being a Windows XP system with a CPU and a small keyboard. Though it was significantly larger than a phone, it was still much smaller than the average laptop.
It was also designed to be folded in numerous different ways to serve various purposes, as well as to make it incredibly compact if necessary. While it was popular in the computing and gaming world for a short while, as with all devices, it was eventually replaced by a more efficient successor.
3. Intel's Honeycomb Glacier (2019)
Here's a device that came out recently, in 2019, and can still be found on the market. Brought to us by a major player in the world of innovation, the Honeycomb Glacier is Intel's latest idea for the ultimate gaming laptop and PC. In addition to the 15.6-inch main screen, this laptop also features a smaller secondary screen 12.3 inches wide. Underneath both screens is a sleek keyboard, with the touchpad on the far right.
A built-in stand, in the form of a one-way mechanical roller clutch, allows the screens to be elevated and adjusted to your preferred height and angle for optimum visibility. The roller ensures that the screens stay there automatically. A button on the side can be pressed to disengage the stand. And 8-Core Intel processor along with an exceptional graphics chip makes this laptop perfect for gaming, but this design failed to revolutionize technology in any number of industries.
4. Barbie PC (2000)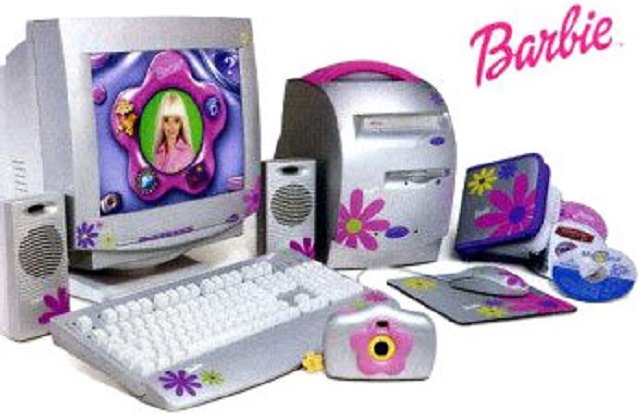 (Source)
Mattel Inc. is the American-based multinational toy manufacturing company responsible for the sale of numerous famous toy brands from Fisher-Price to, you guessed it, Barbie! At the dawn of the new century, nearly 50 years after its initial launch, Mattel came up with a genius idea. Sales of the dolls, accessories, lunch boxes, shoes, tents, and other merch were reaching their peak. Add to that the emergence of computers, there was only one route forward: the Barbie PC.
While Mattel took cared of the aesthetic, Windows went to work on the hardware and software. The system was released in 2000, complete with pink and purple mouse-pad and CD holder, and ran on a Windows 98 processor. Though the system gained immense popularity, it didn't stay on the market for long as it was prone to crashes and occasional system failures.
5. Hot Wheels PC (1999)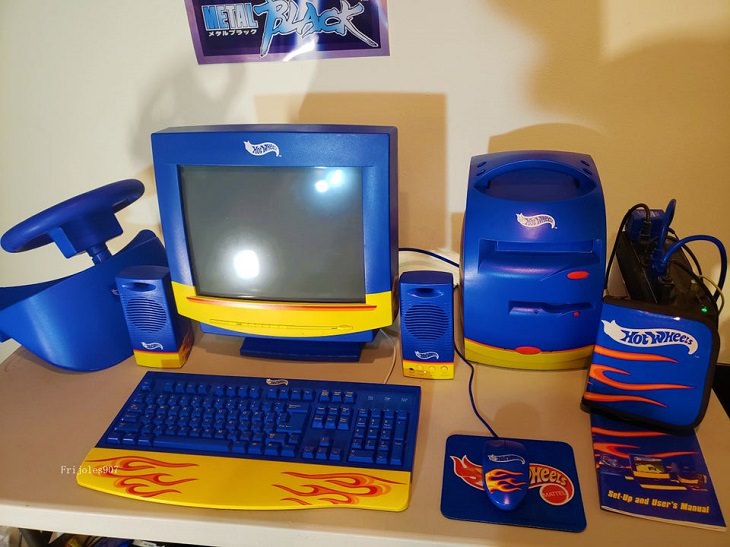 (Source)
Another release from Mattel Inc., the Patriots Hot Wheels Computer was put out on the market for $600 in 1999, along with a variety of peripherals including games and educational software as well as a plastic steering wheel. This was released along with the Barbie PC, which was marketed as a system specifically designed for girls, while the Hot Wheels PC was designed specifically for boys.
Despite its fun and attractive appearance and the appealing accessories that came with it, the Hot Wheels PC didn't stay on the market for very long. Much like its "feminine" counterpart, it experienced numerous system failures and crashes. A faulty power supply made a huge batch of the computers go undelivered, leaving parents with a $100 gift certificate from Mattel, shortly after Patriot Computer filed for bankruptcy.
6. Commodore 64x (2011)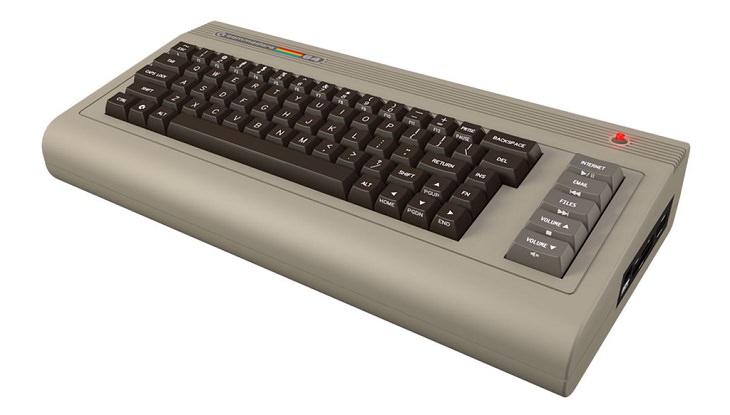 (By Commodore USA, Wikimedia Commons)
In 1982, then renowned American computer company Commodore International came out with an engineering masterpiece, the Commodore 64, which still holds a Guinness World Record as the highest-selling single computer model. Nearly 17 million units of this system were sold. Based on the processor and construction of the original Commodore 64, in 2011, Florida based company Commodore USA, designed the Commodore 64x.
Due to the "overwhelming popularity" of the Commodore 64, this model replicated the appearance and design of the older system. A variety of versions were released, all of which made use of different Intel processors. The Extreme version of this system came with an 8 GB RAM and an Intel Core i7 processor. A case-only version was also released in the US called Barebones.
7. DreamCom Series 10 (2008)
This machine looks like something out of a 1970's science fiction movie (or perhaps even a present-day science fiction movie)! It is somewhat on the hefty side, with a larger removable base platform. It has a 2GB RAM and a 160 GB Hard Drive, and a T7500 Processor, making it an efficient system, with Bluetooth and WiFi connectivity, but neither the fastest nor the most effective system on the market at the time.
What had the potential to make this laptop a major success was its adjustable LCD screen, which could be raised vertically and held at the ideal height using a specially designed docking station. The hinges on the base platform, the keyboard and docking station of the screen are also adjustable and allow the various surfaces to be folded in different ways, lessening the strain on your neck as well as your hands. Unfortunately, there is no evidence of this laptop having ever made it into production.