It was more than 12 centuries since the city of Heracleion, a great and ancient Egyptian city, suddenly vanished from the pages of history. Historians do know that it was erected around 8th century BC, almost 3000 years ago, and was believed to have served as a port that all ships coming into Egypt had to stop at to declare their goods. Ships would come from the Greek world to trade.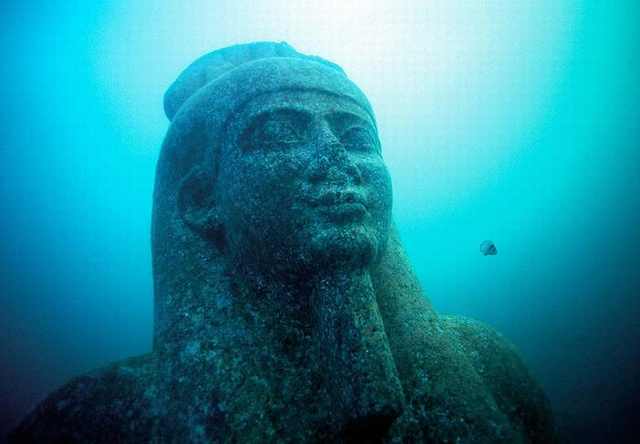 The sunken city was discovered in 2000 by archaeologists. If they had not found it, all memory of it may have faded entirely...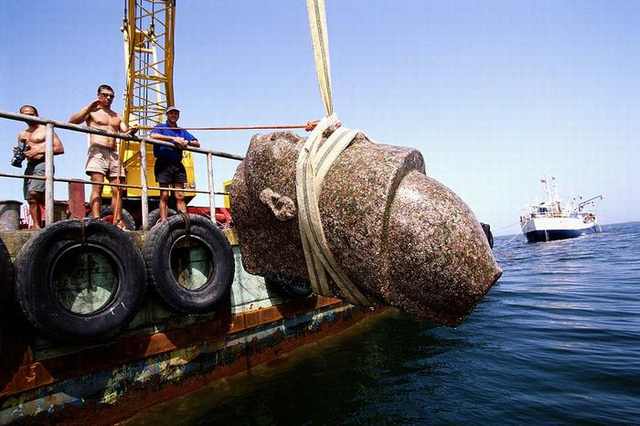 In 2000, Franck Goddio and his team found the ruins about 6 km (3.7 miles) off the coastline, at a depth of about 45 meters (150 feet) under the water. The overall area of the city is estimated at about 11 on 15 km, at Aboukir Bay.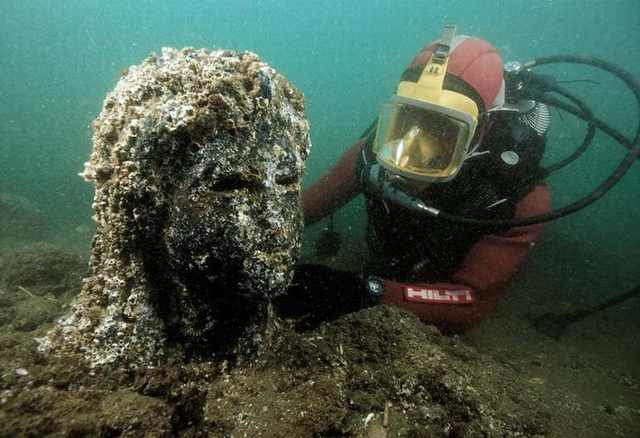 So far, the findings can be categorized as following:
1. Huge statues, some reaching over 5 meters (16 feet) tall and hundreds of smaller sculptures and statutes, depciting heroes and gods.
2. Gold and bronze coins, as well as stone weight to weigh them.
3. What remains of a monster fleet - over 64 ships were found buried in the sea bed.
4. Big slabs of stone inscribed in several languages, including ancient Greek and Ancient Egyptian.
5. Hundreds of ancient heavy anchors.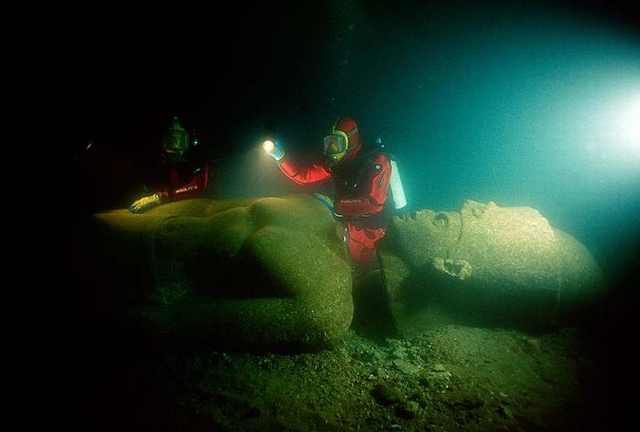 We don't know much about the reason for the fall of the city, but evidence suggests some educated guesses. The city may have been victim to a geological phenomena, caused by the slow movement of the soil under this part of the Mediterranean basin. The soil went down while the water went up, drowning the city and covering all its secrets with the waves, there they will wait thousands of years to be discovered again today.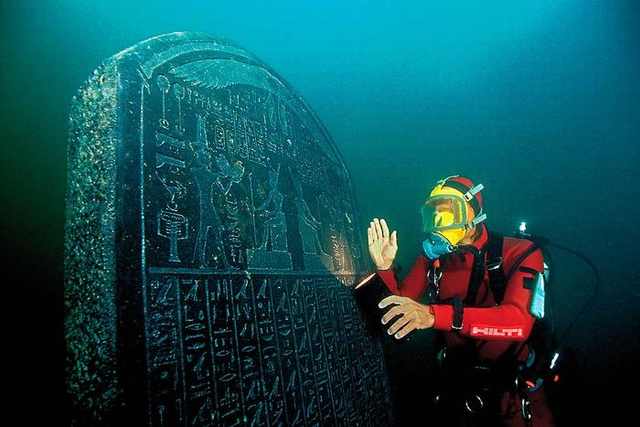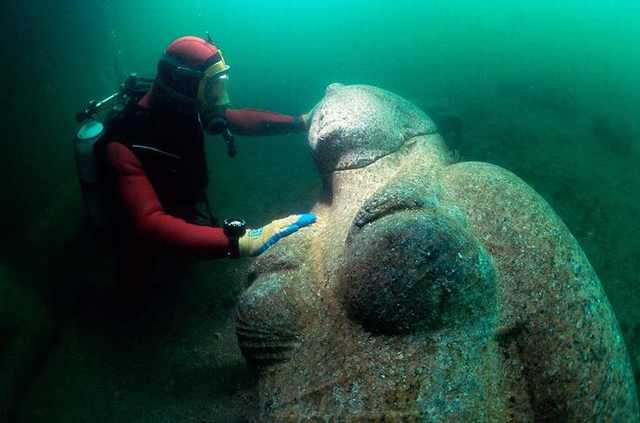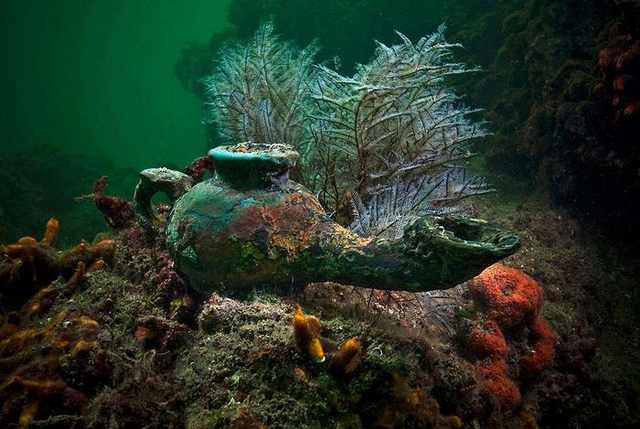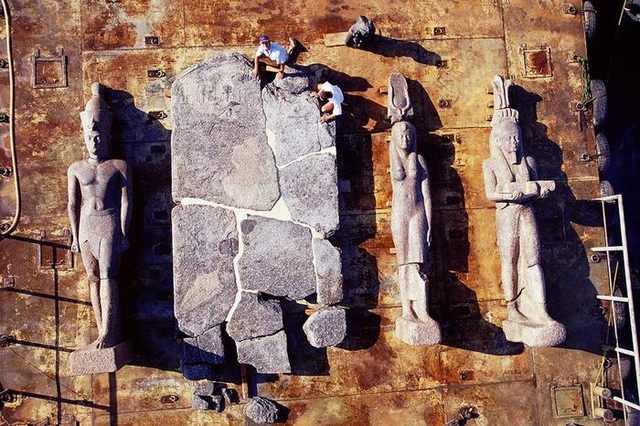 Related Articles:
These Are the 7 Oldest Cities on Earth that Still Stand
7 Digital Recreations of Ancient Ruins
14 Ancient Theaters of Greek Roman Antiquity
15 Ancient Buildings You Can Enter Today