Dr. Gerhard Steenkamp is probably the only dentist in the world to fear his patients, more then they fear him. He is South Africa's only big game dentist and his typical patients are tigers, lions and elephants. His work has taken him all over Africa, to the United Arab Emirates and even to China. He has operated on everything from small bats to a six tons elephants, and you can image how uncomfortable it can be if one of these wakes up during a surgery.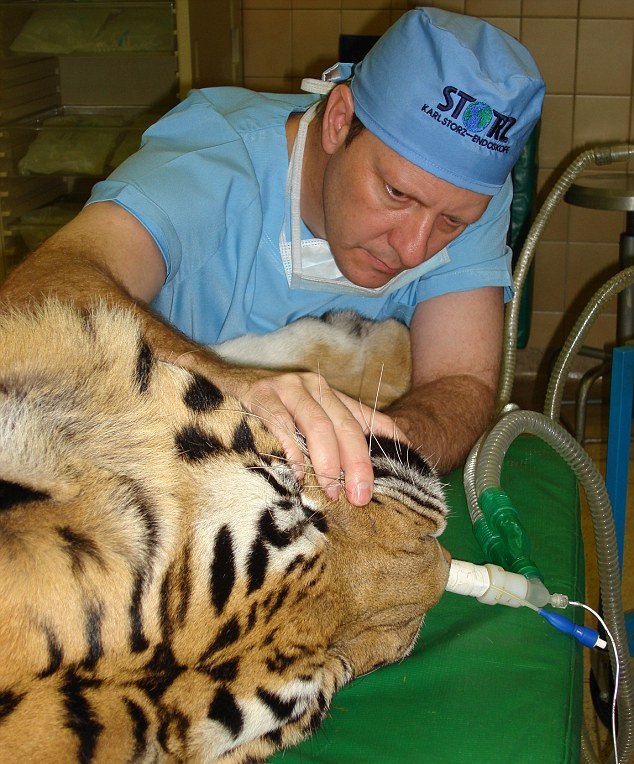 The doctor preforms a host of procedures, many of which he perfected, including root canals, extracting, scaling and polishing teeth. Here he can be seen while operating on a cheetah.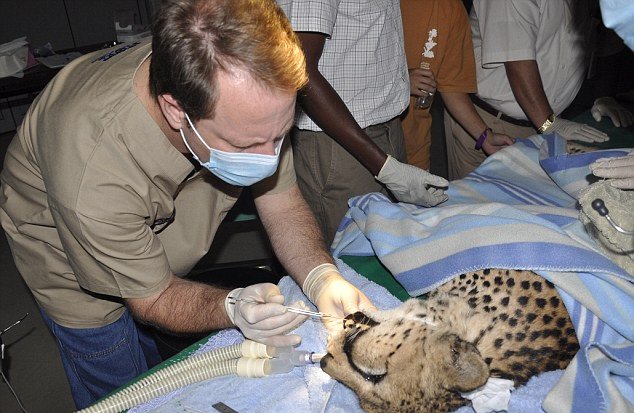 As hard and as scary as it is to work on giant fierce predators, Dr. Steenkamp also works with some of the worlds smallest. Operating on a hedgehog like this one, can be a very precise and difficult job.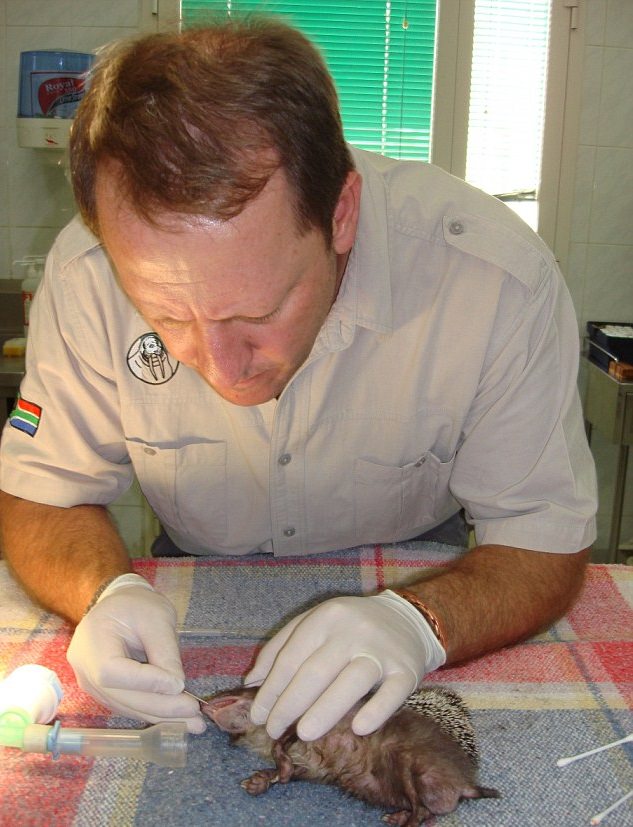 Over the years Dr. Steenkamp has even begun treating animals in the water, his most common cases are fractures, infections and missing teeth.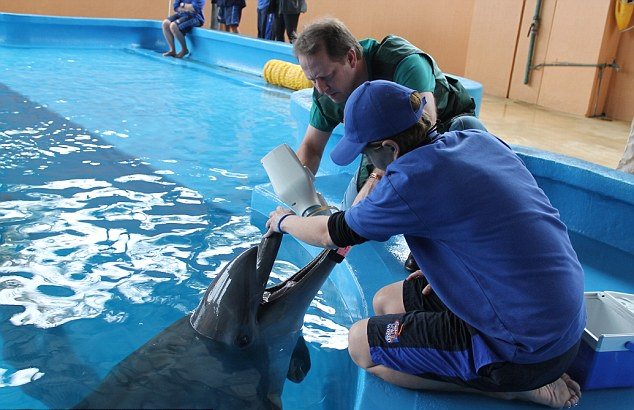 When it comes to big animals, like this bear, their size makes it very difficult to work. You cannot just quickly move them around or turn them on their other side, it has to be meticulously planned beforehand by the doctor and his crew.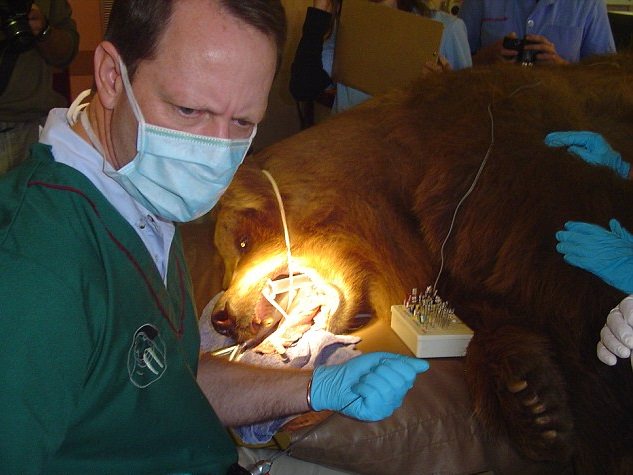 Each operation is a new challenge and each patient is different the one before.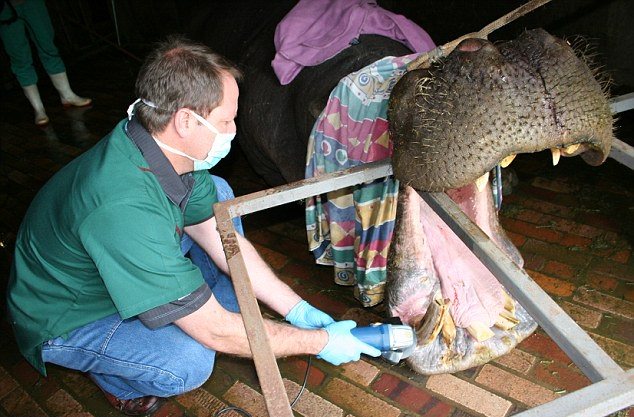 In this video, Dr. Gerhard shows us some of his tools and tells us the story of his worst experience. His job might be hard and extremely dangerous, but he says he takes great satisfaction from working with the animals and being able to change their lives.