Do you ever go over the menu at a restaurant and look at amazing pictures of food, and then, after they are served, have no idea what you're looking at? Have you ever gone on holiday and found out that the 5 star hotel you booked is an old wooden shack? This is what misleading ads are meant for, and sadly they do it all too well…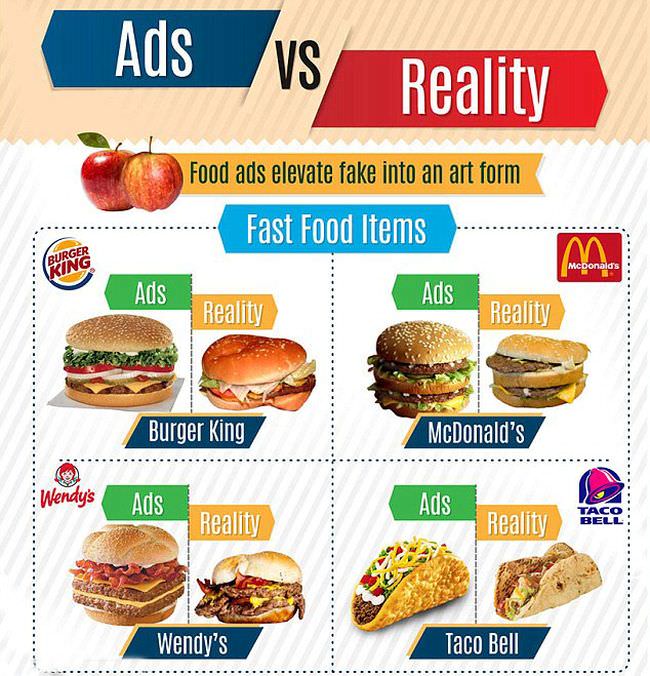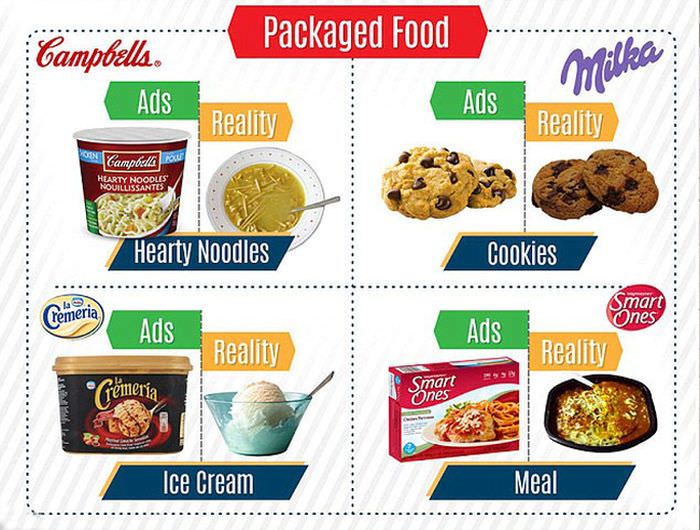 But how do they do it? How can they make something as ugly as what you see on your plate and turn it to something as amazing as you see in the ad? Well for starters, someone could invest a bit more time and effort into your fast food, but we will get to that later. The main reason is the fact that the food you see in ads and on packaging is created by using things that look really nice, but you'd never want to eat!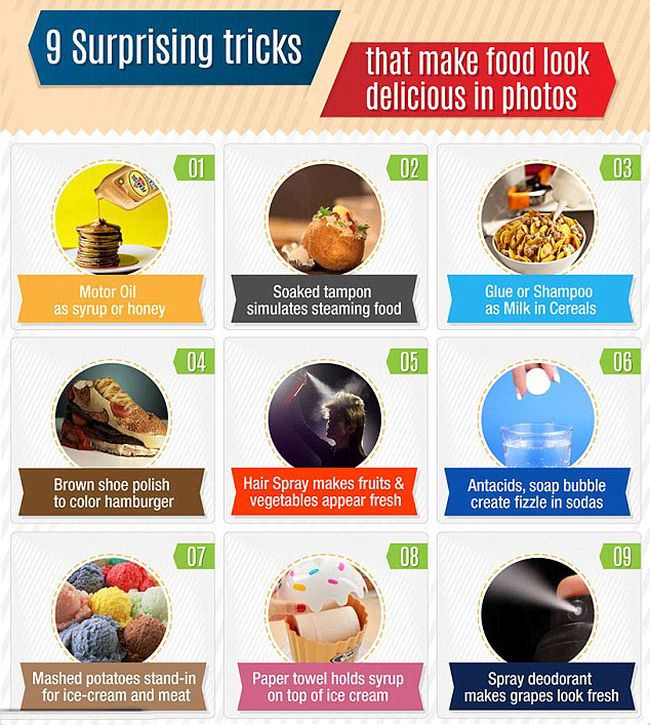 And it's not just food that looks different in reality then it does in the ads, basically anything can be made to look better with a bit of camera tricks and Photoshop. Be careful when you are shown pictures that look a bit funny like these, they might be trying to hide something!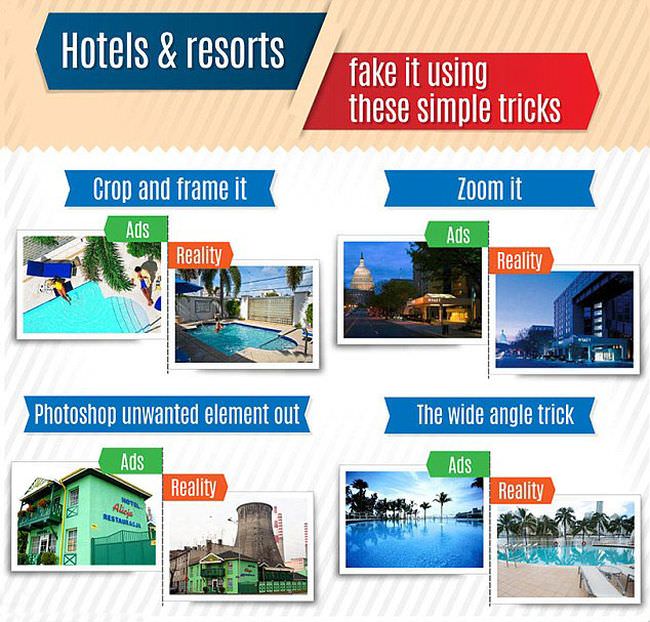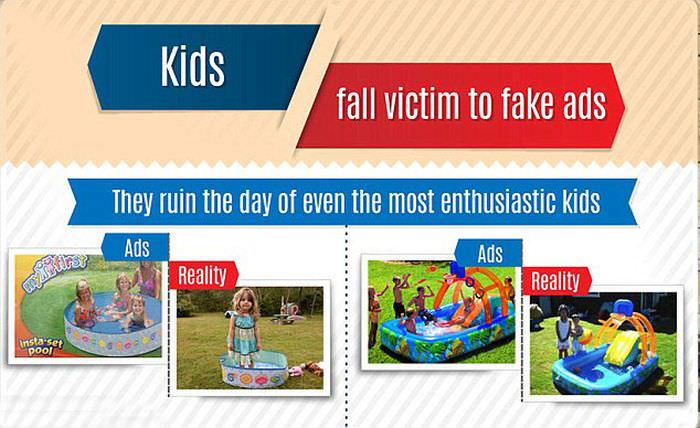 And since the topic of Photoshop came up, I can't help but say a word about the fashion industry. Despite the fact that things have started to change in recent years, many if not all the pictures you see today are still manipulated to reduce waist lines, whiten teeth and hide skin spots.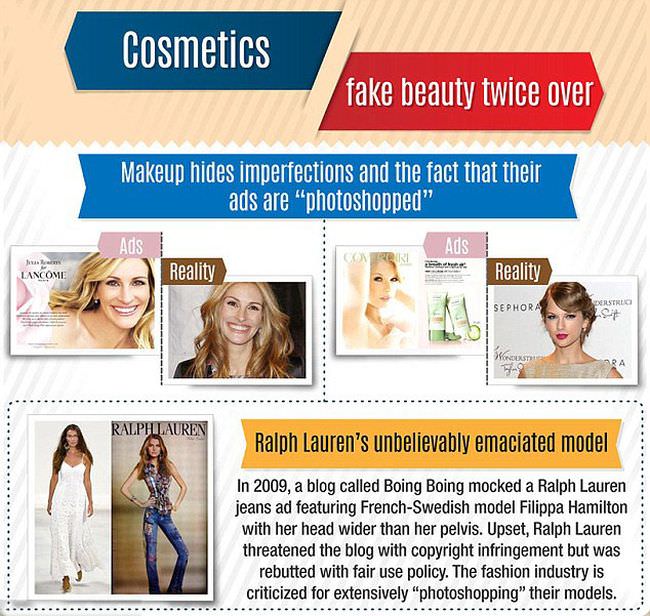 Now to end this on a positive note. Remember what I said about fast food looking good? Well this video shows a man that performed an amusing little experiment… He prdered fast food and compared it to the ads, then asked the staff to make it again for him, "just like in the picture". You'll be amazed to see what a huge difference there was in the food he got the second time!