A Brazilian businessman once made an announcement on social media that he had taken inspiration from the ancient Egyptian pharaohs and would be burying his prized possession, a $380,000 Bentley luxury car, in preparation for his eventual journey into the afterlife.
Perhaps unsurprisingly, this bizarre story saw the media turning up en masse at a press conference held in the Sao Paulo garden of 62-year-old Count Scarpa, who had previously been pictured at the controls of an excavator digging a grave for his expensive car's ritual burial.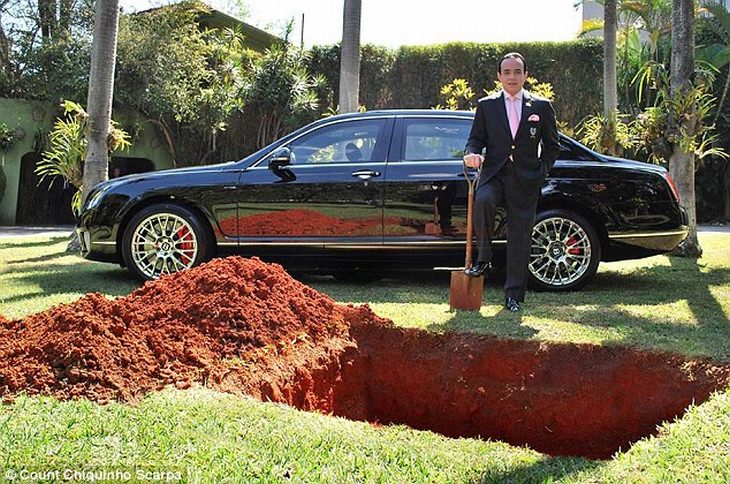 The initial announcement of Count Scarpa's burial provoked outrage both in impoverished Brazil, and the wider world. After all, how could someone so rich be so irresponsible with nearly $400,000 that could have otherwise been given to charitable causes?
Although the attendees were expecting the subject matter of the press conference to concern the whims of an eccentric businessman, little did they know that it would actually concern something entirely different. The outrage was actually something that Count Scarpa sought to foster in the first place, but his true intentions didn't become apparent until the very last minute – the whole thing was a publicity stunt.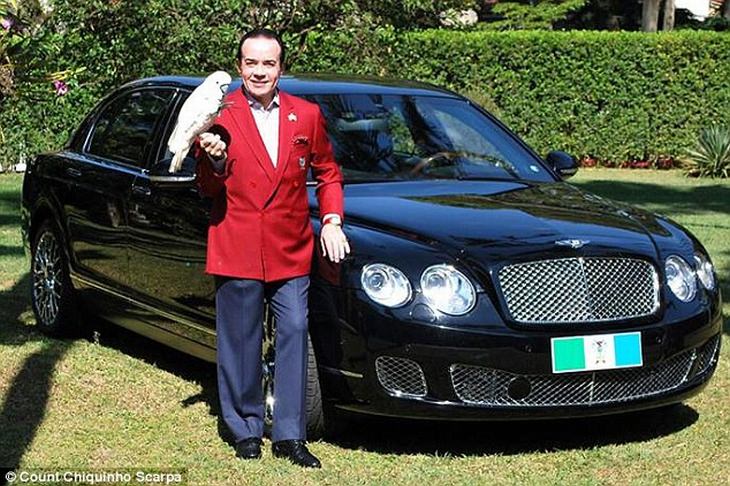 "As you can all see," he said to the assembled journalists and cameramen, "I didn't bury my car, but everyone thought it absurd when I said I would. What's truly absurd is burying your organs, which can save many lives. Nothing is more valuable. Become a donor and tell your family members to do so as well."
With that announcement, the Count Scarpa heralded the launch of National Organ Donation Week. This brilliant piece of marketing, conceived by Leo Burnett Tailor Made, caused so much buzz that the story made its way around the world, perhaps most notably appearing in the British daily newspapers.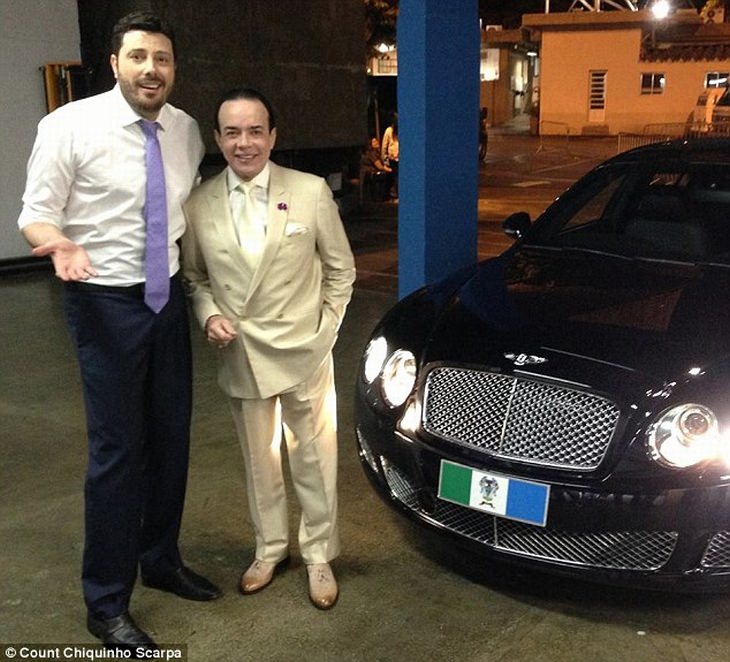 What's even more remarkable is that the campaign genuinely appeared to make an impact on the amount of people signing up to become donors, with the Brazilian Association of Organ Transplantation releasing statistics showing an upward trend in its aftermath.
When the campaign was launched in 2013, the amount of registered Brazilian organ donors stood at 12.6 individuals per million citizens. When the Associations' statistics were last issued in 2015, the figure stood at 14.2 per million.
There are over 30,000 people waiting for an organ transplant in Brazil at any one time.
Content and Image Source: Daily Mail