I witness the power of makeup every morning when a touch of concealer and some mascara turns my tired face into a more alert, friendly and likable version of myself. But I had no idea that one can do THAT with makeup.

Chinese makeup artist He Yuhong needs just a few makeup products to transform herself into any famous face, male or female. I won't keep you from seeing this magic with your own eyes, I will say, though, that if I could turn myself into Audrey Hepburn on a whim, I probably would do precisely that, every day…

There are a lot of videos in this article, click the triangular play symbol to start the videos.

Here is how He usually looks like:


And here's how she looks like after transforming herself into Marilyn Monroe:
You can't believe it's the same person? Then here is a step by step video of the transformation:

This is by far not the only transformation He did. In fact, she turned herself into several other famous actors and actresses, here are some of the best recreations, in our opinion.
Charlie Chaplin
Audrey Hepburn
Johnny Depp

He's fame began not with the recreations of famous people. The 26-year-old makeup artist became extremely popular online after posting a video online, in which she transformed herself into Mona Lisa, the mysterious woman from Da Vinci's world-famous painting. Here it is:
The Mona Lisa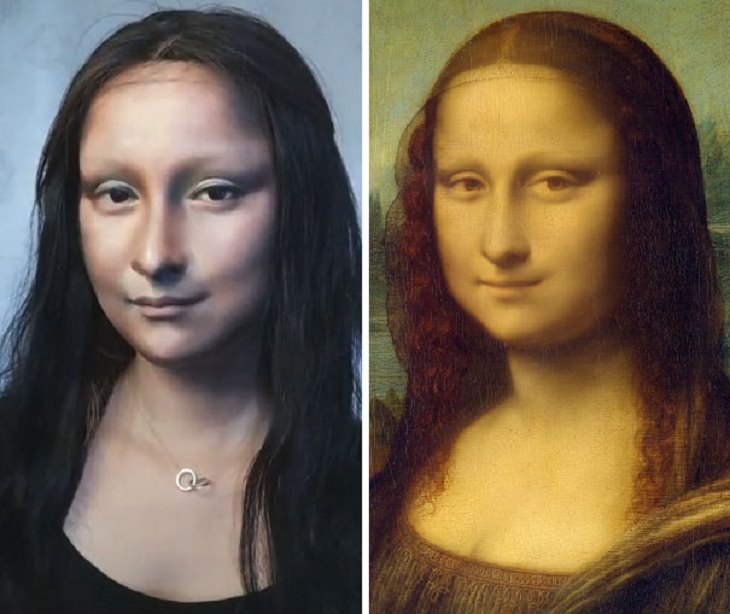 She then continued her series of incredible transformations with other famous paintings, actors, actresses and even Albert Einstein.
Albert Einstein

He loves painting, and when turning herself into someone else, she says that the most important thing is to treat your face as a blank canvas. Some of our favorite recreations are famous paintings, here is another Da Vinci, this time Lady with an Ermine.
Lady with an Ermine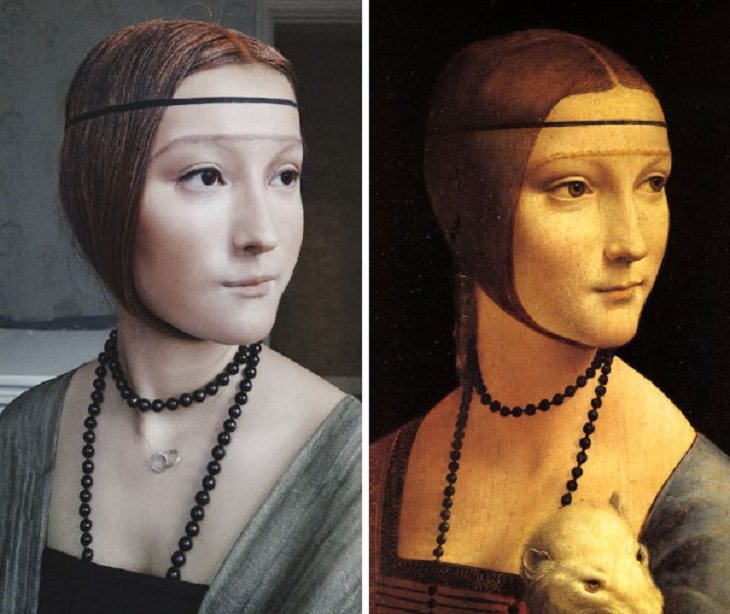 Each of her creations takes quite a long time to put together, from 4 to 6 hours, counting the time to put on a wig, a costume and contacts. The final transformation we will show you today is
Girl with a Pearl Earring by Johannes Vermeer. Thanks for reading the entire article. If you enjoyed it, don't forget to share it with your friends.
Girl with a Pearl Earring
H/T and Image Source:
boredpanda