You don't need to be an expert artist to be able to appreciate beautiful paintings of nature and landscapes. Nature, in fact, has served as an inspiration for countless famous painters throughout history. And even a simple painting of a forest, a stream, or a mountain can really feel so pleasing to the eyes. This is exactly what Ukraine-based painter Marta Hladchuk attempts to do. She uses images of nature to paint some dreamy watercolor landscapes that you can't take your eyes away from.
The artist says that her art is about communicating serenity and tranquility and you can clearly see this in her paintings which she makes inside her sketchbook. She uses vivid colors to bring out the realism in her paintings and they sure feel so soothing to look at. Here, we have shared some of the most colorful watercolor spreads from Marta's wonderful sketchbook. You are really going to love these!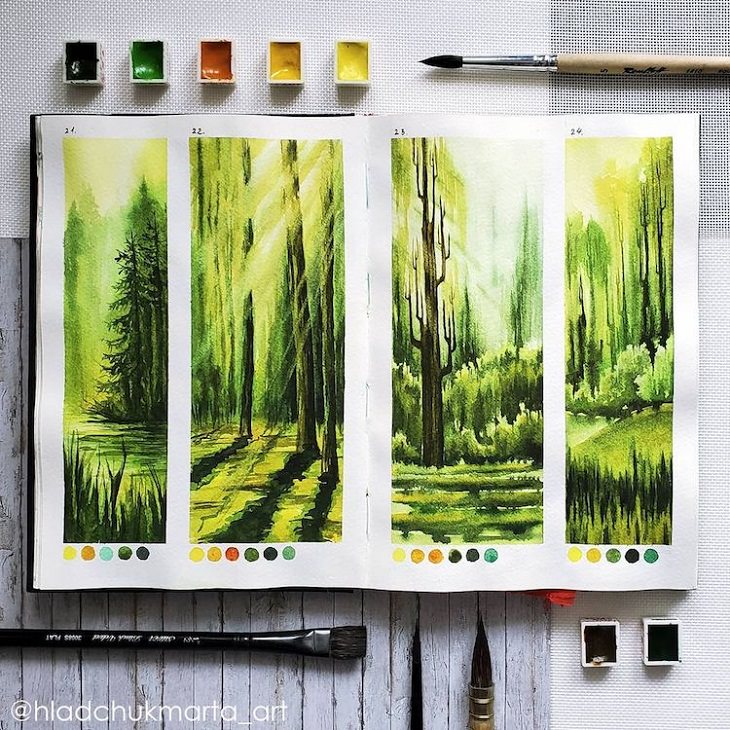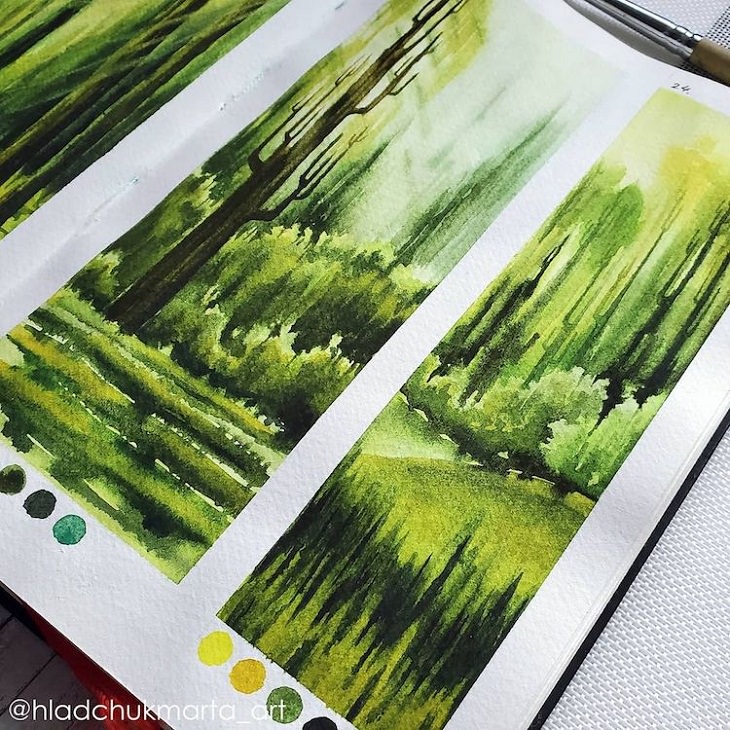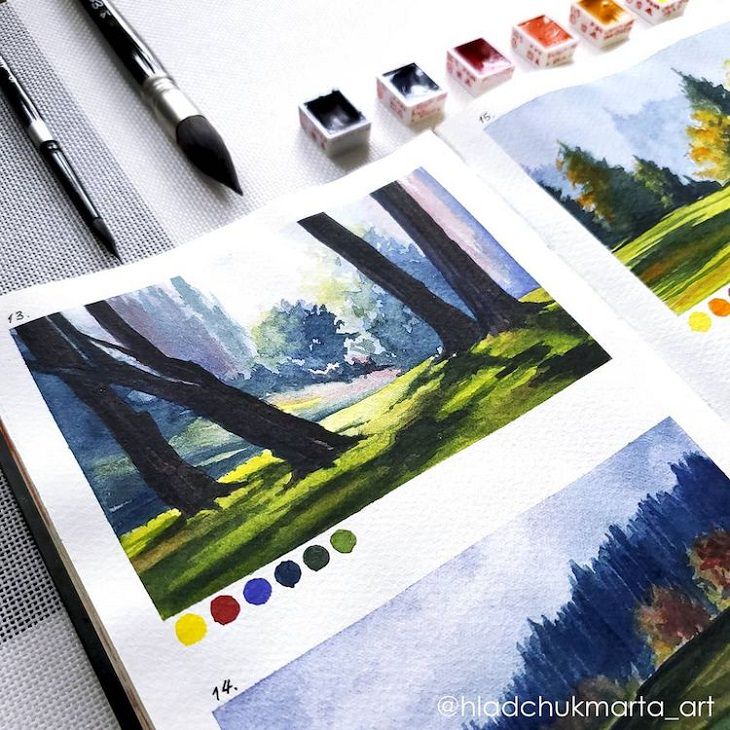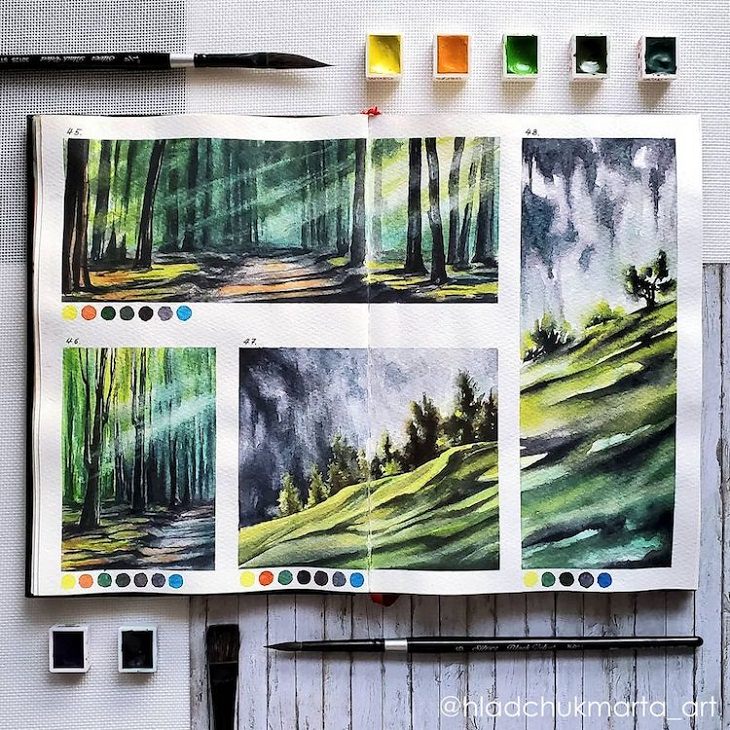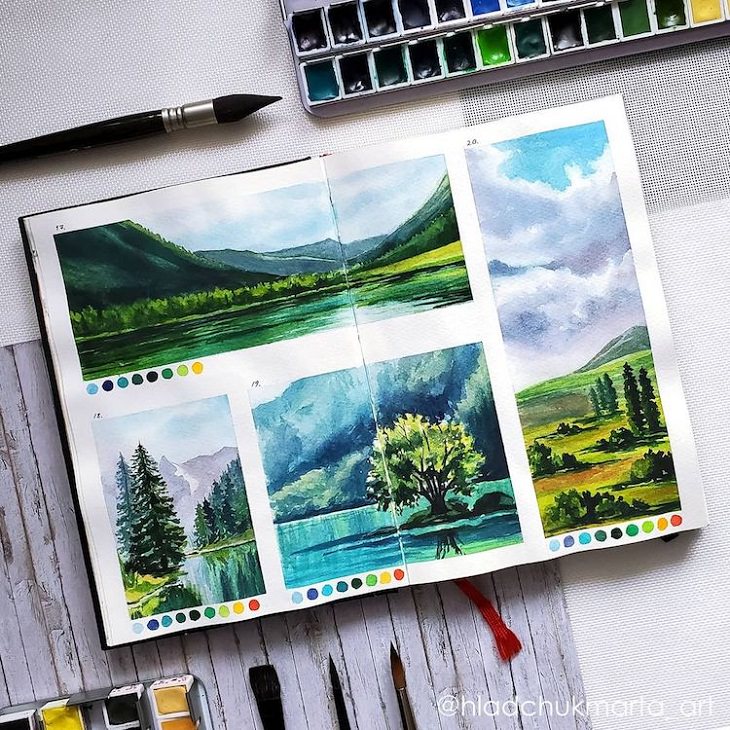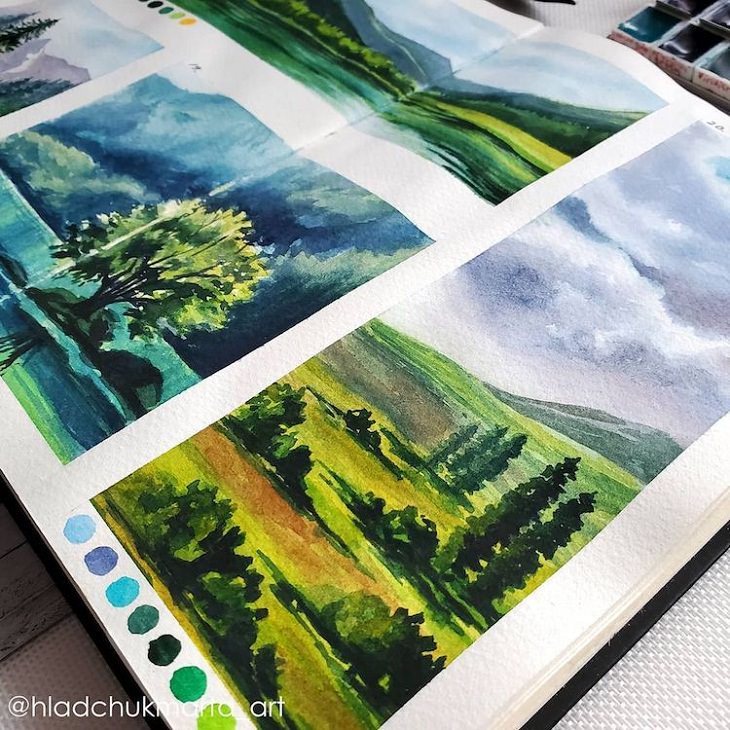 Related: Admire These Lifelike Landscape Paintings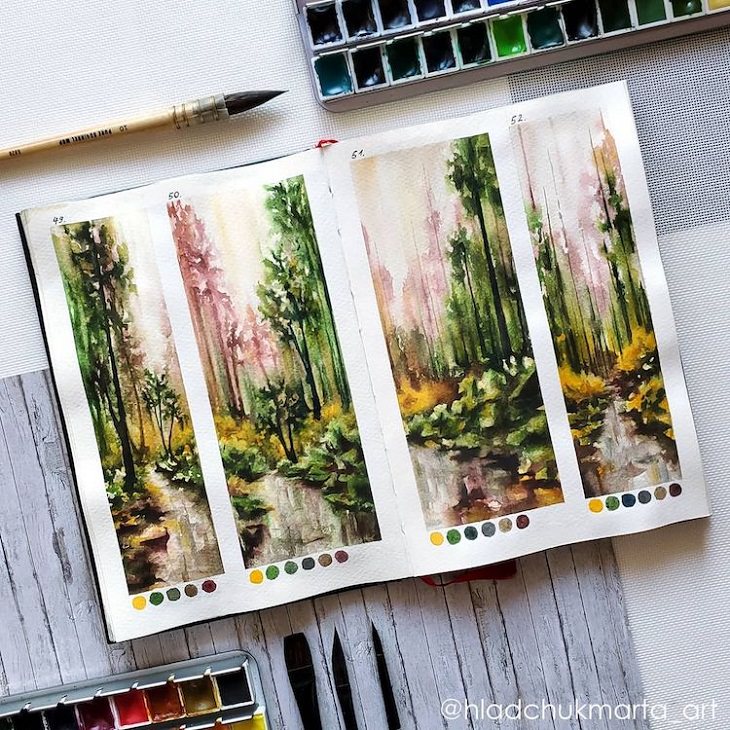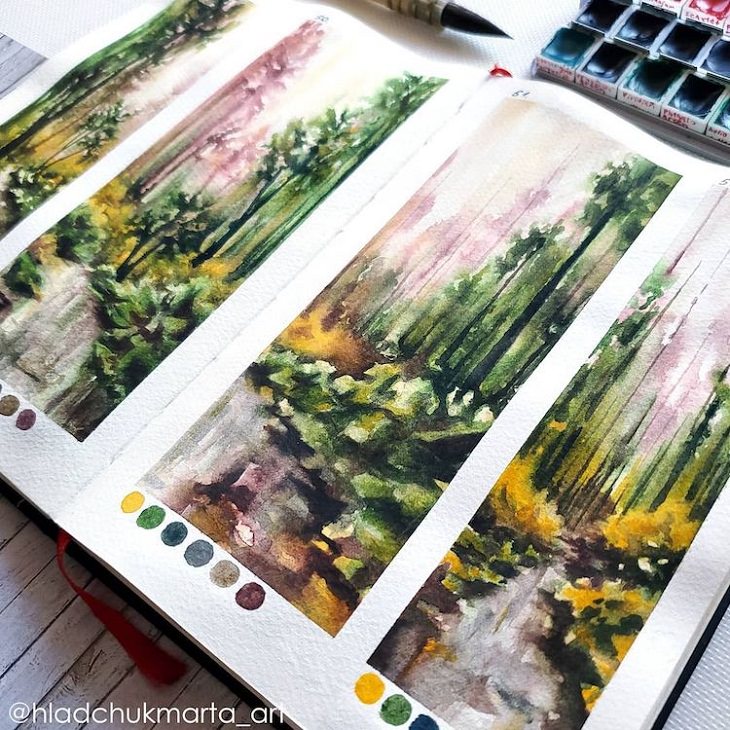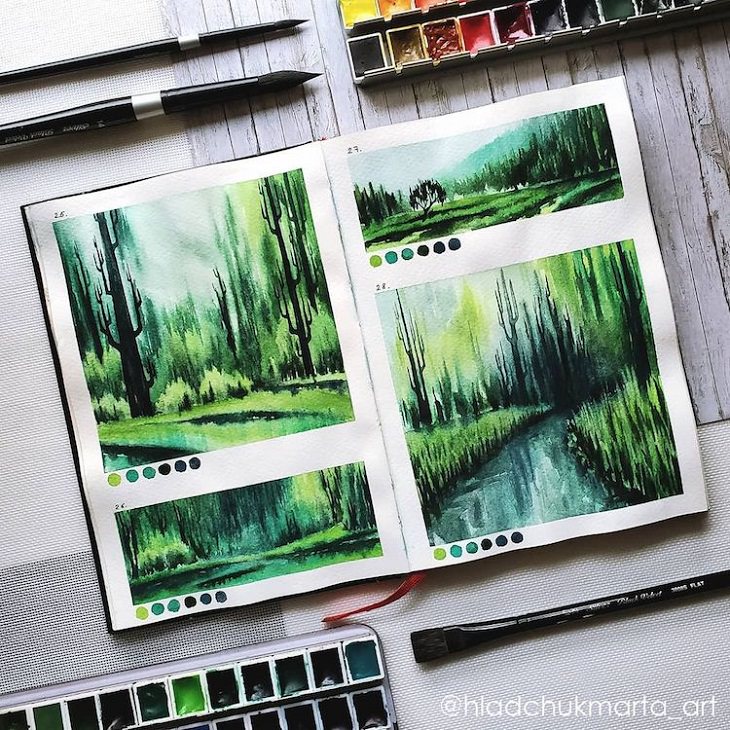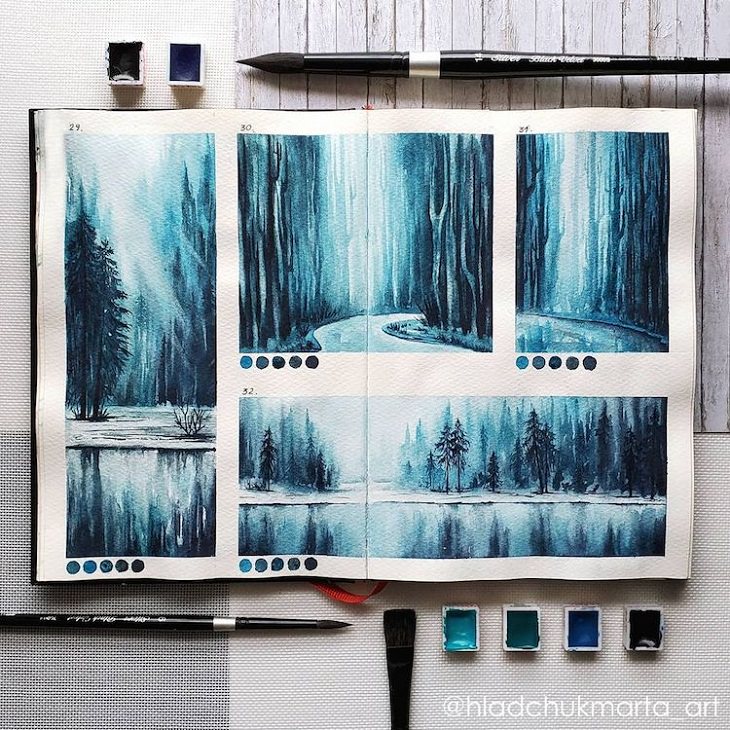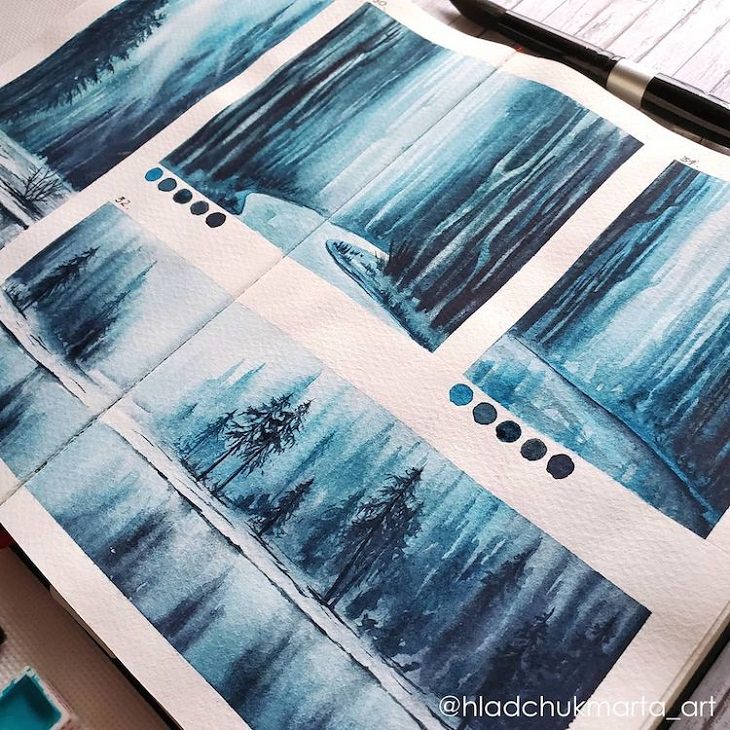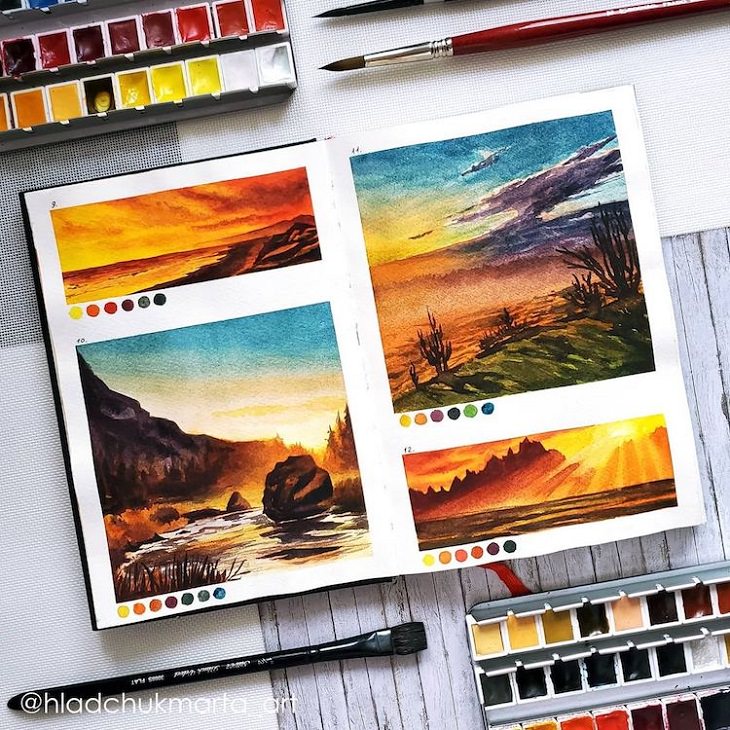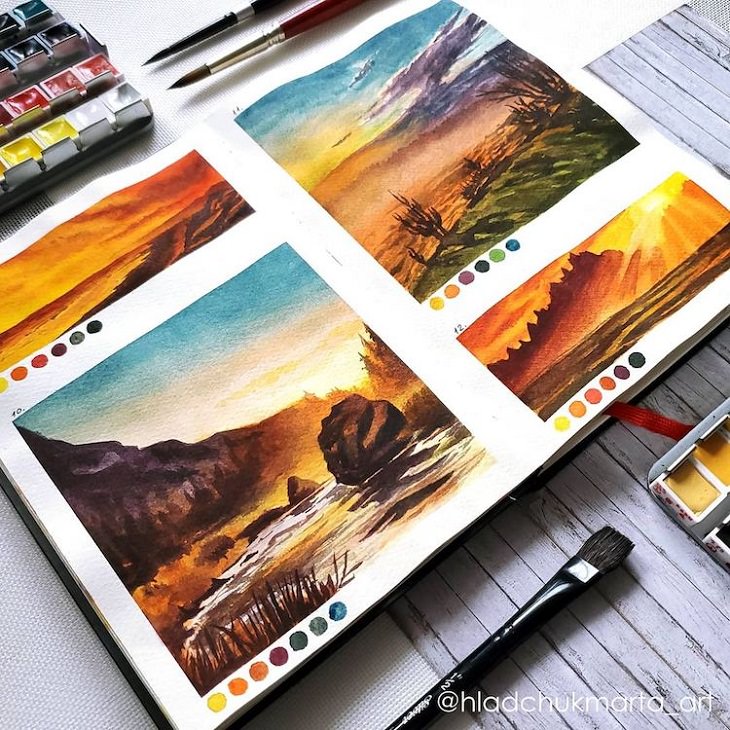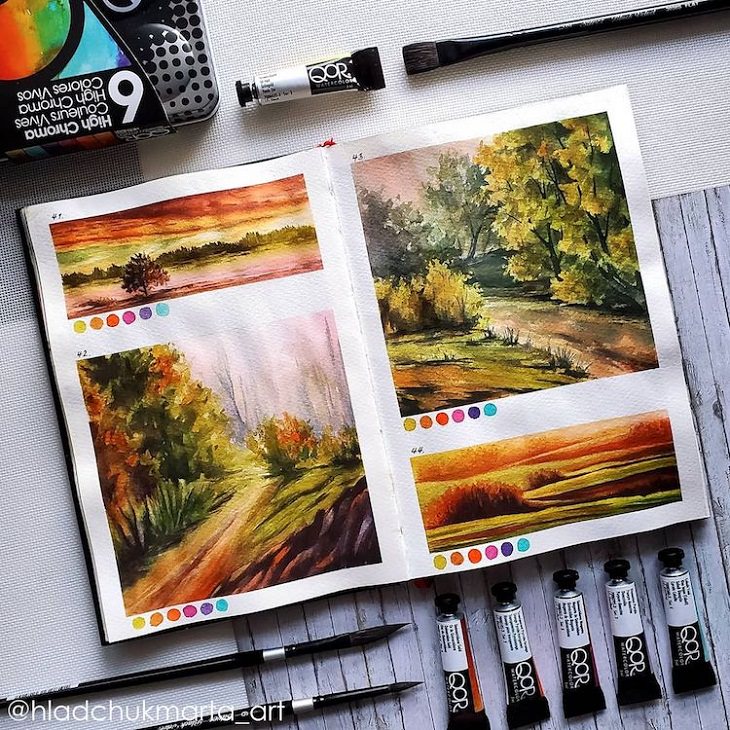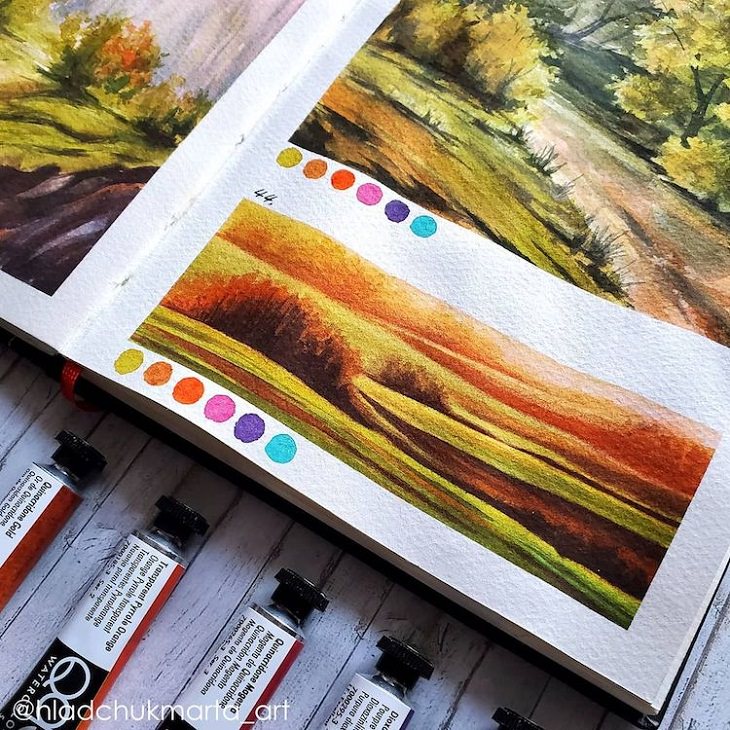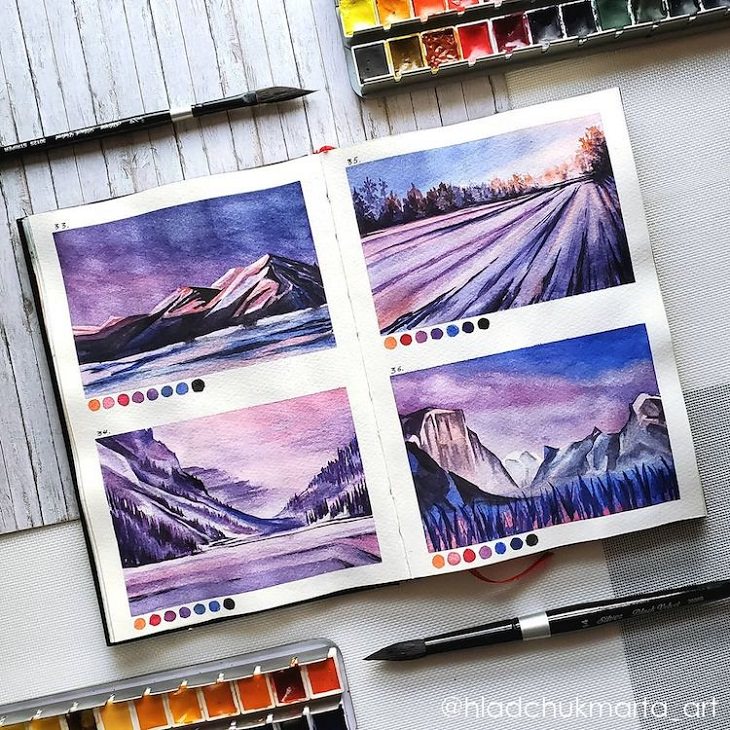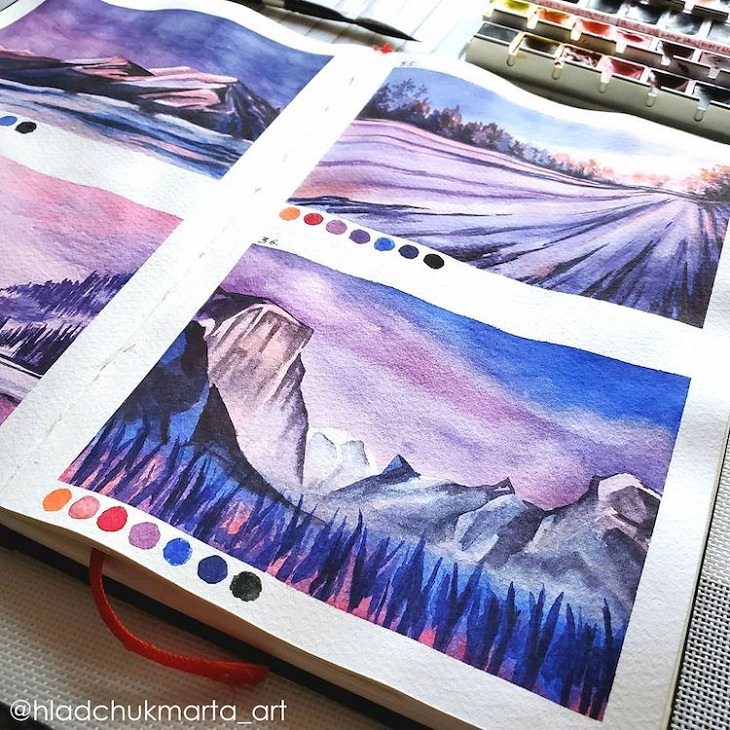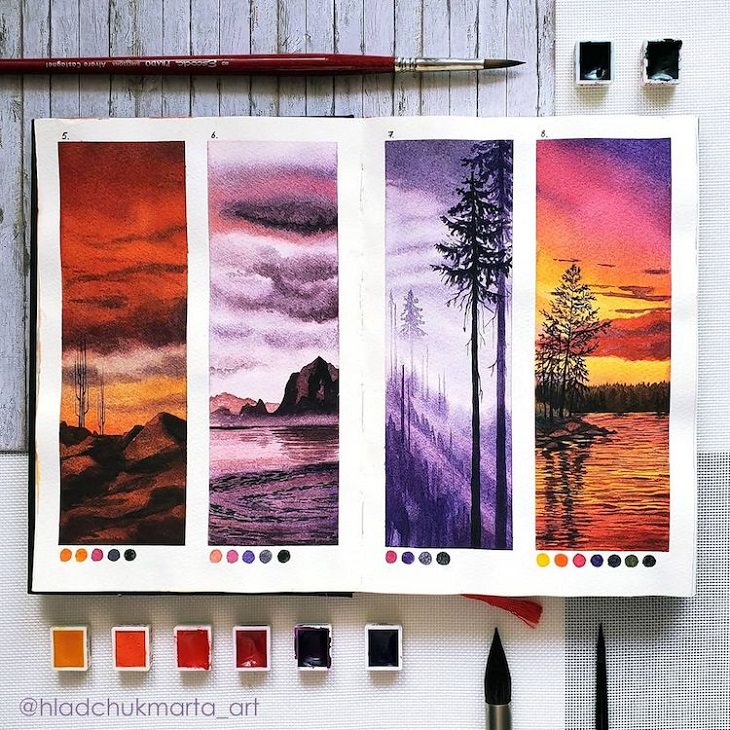 Follow more works of the artist on her Instagram page.
Share these beautiful paintings with your loved ones...