1. Pablo Picasso's Le Peintre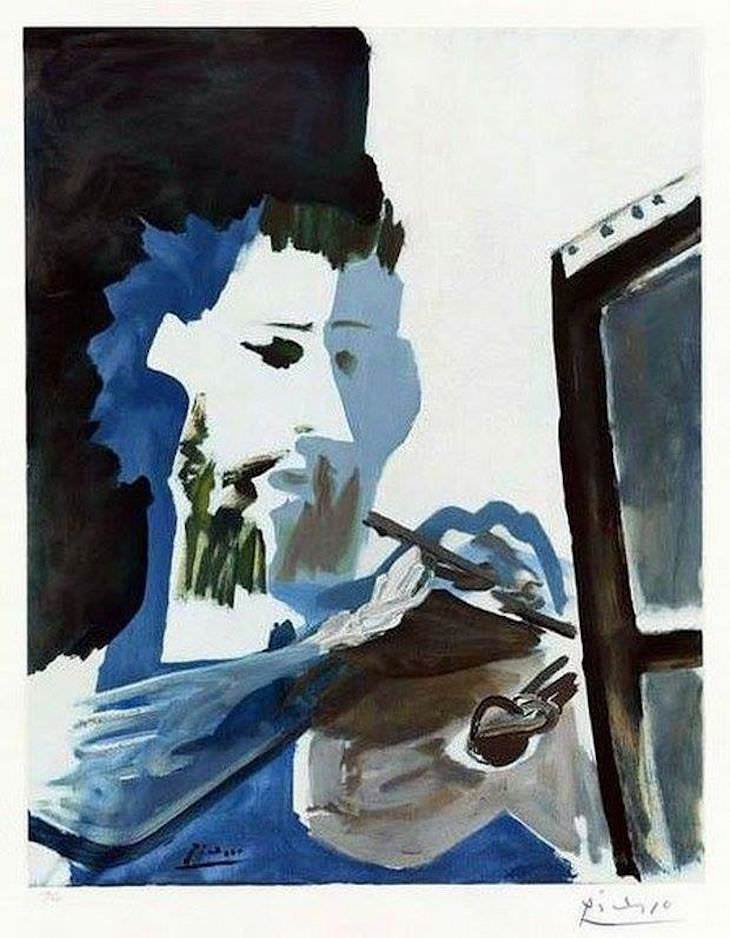 Pablo Picasso gave the world some of the most noteworthy and celebrated artworks of the 20th century. Sadly, one of Picasso's greatest paintings, dubbed Le Peintre or The Painter, was lost forever. In 1998, Le Peintre was transported in the cargo hold of a SwissAir jet.
Tragically, the plane crashed off the coast of Nova Scotia, killing all 229 passengers on board. Though much of the cargo was recovered, the only trace of the 1.5-million dollar artwork ever found was a 20-centimeter scrap of canvas.
2. Ernest Hemingway's lost manuscripts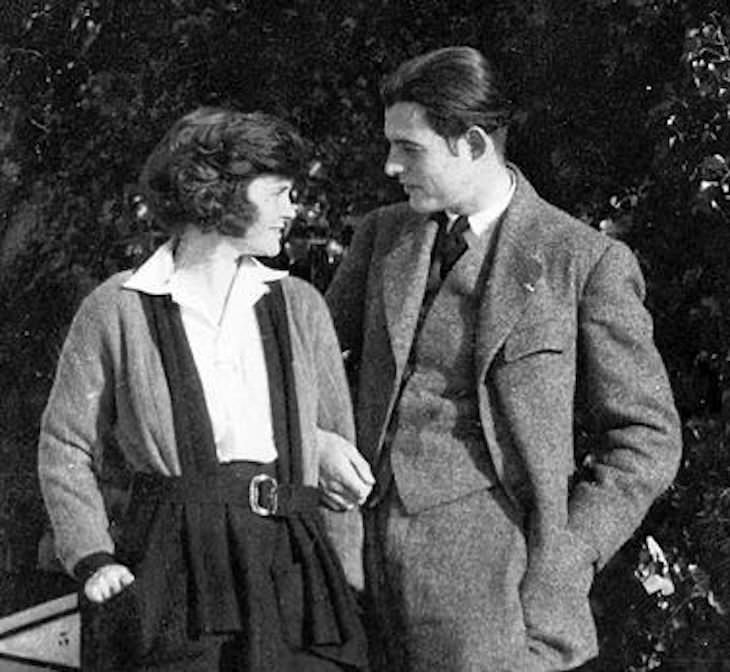 Hemingway and Hadley in 1922
In the fall of 1922, Ernest Hemingway was living in Paris and working as a correspondent for the Toronto Daily Star. In December of that year, the author was sent on an assignment - to cover the Lausanne Peace Conference in Switzerland. The journalist and editor Lincoln Steffens, whom Hemingway met in Genoa, was also present at the event.
Apparently, Steffens was impressed with Hemingway's writing and asked to see more. Hemingway's wife, Elizabeth Hadley Richardson (known as Hadley), agreed to travel to Switzerland to deliver a suitcase of his writings. She packed everything she could find.
Upon boarding the train, Hadley stowed her bags and went to purchase a bottle of water. When she returned, the bag containing all of Hemingway's manuscripts, including the carbon copies, was gone. When Hemingway learned the bad news, he immediately traveled back to their apartment in Paris to verify that all of his work was gone. He later recounted the events in his novel A Moveable Feast: "It was true alright and I remember what I did in the night after I let myself into the flat and found it was true."
Related: The Hidden Meaning Behind 7 Famous Paintings and Sculptures
3. Steven Spielberg's first feature-length film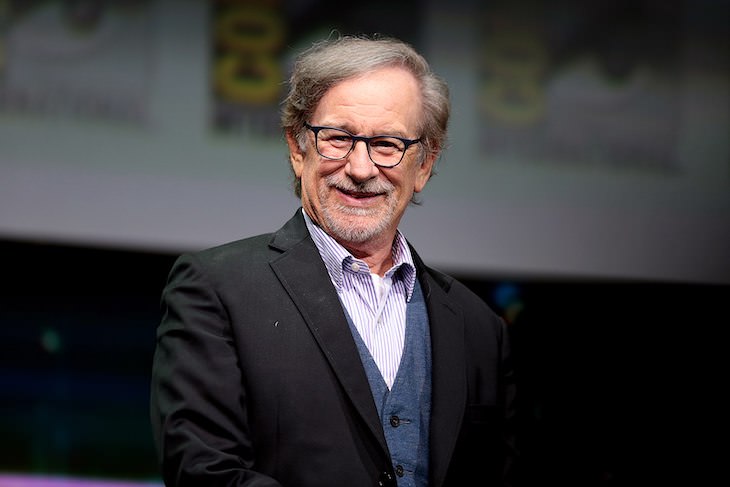 Image Source: Gage Skidmore / Wikimedia Commons
As he is arguably the most successful Hollywood director of all time, it's hardly surprising that Steven Spielberg was a prodigy even as a teenager. In 1964, 17-year-old Spielberg gathered his family and friends to help him create his first feature-length film - Firelight - which was written, directed, and edited by himself.
A few years after its only public screening for an audience of about 500 people, Spielberg loaned a few of the film reels to a producer as a demonstration of his abilities. When he returned a few days later, the production company had folded and his reels had vanished.
What is left of Firelight is only 3 minutes and fifty seconds of footage, about 3% of the finished film. Spielberg stated in interviews that it was this early work that led him to the creation of Close Encounters of the Third Kind.
4. Nearly the entire record of Maya history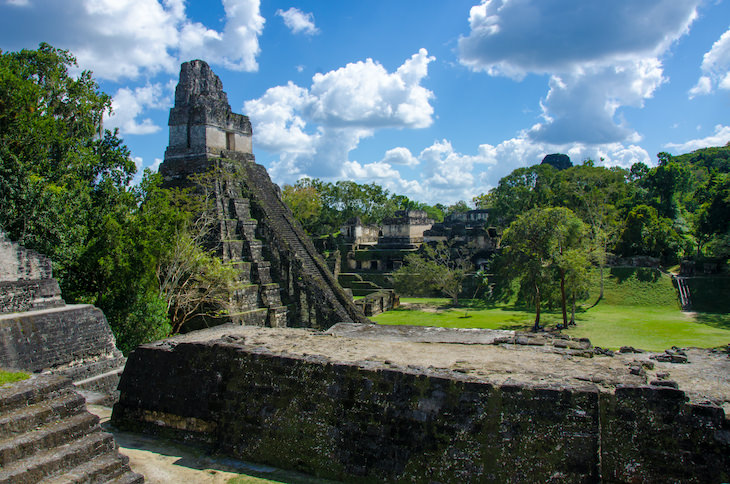 The ancient Maya was a diverse group of indigenous people who lived across Central America. This sophisticated and complex civilization covered all of the Yucatan peninsula and modern-day Guatemala, Belize, and parts of Mexico. In 1562, a Spanish priest named Diego de Landa deemed Maya statues, books, and papers "superstition and lies of the devil," and proceeded to destroy 5,000 religious images and over two dozen bark paper books, also known as codices.
The decimation wrought by de Landa and other Europeans was so thorough that only four original pieces of the Maya Codices remain today. Many scholars liken de Landa's acts to the burning of the Library of Alexandria. We'll never know what ancient knowledge was lost in the Great Maya Book Burning.
Related: Take a Look at These Long-Lost Ancient Cultures
5. The Buddhas of Bamiyan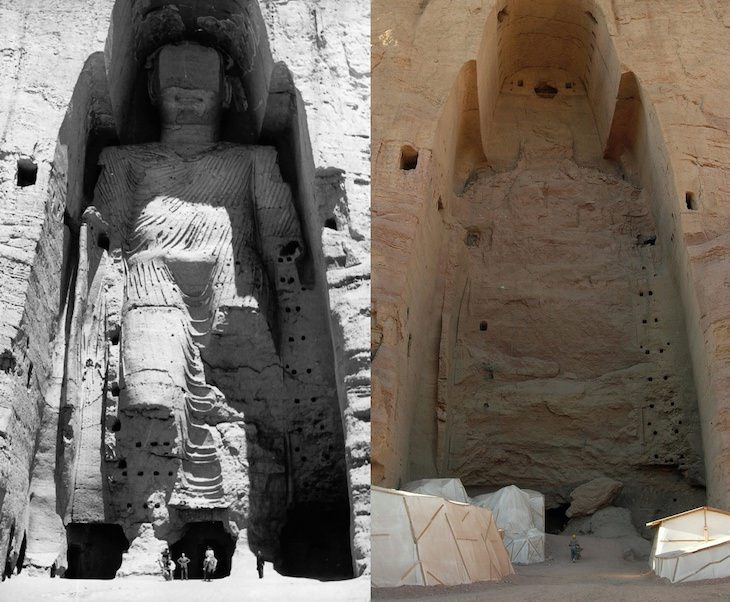 Image Source: Wikimedia Commons
The Buddhas of Bamiyan were two 6th century monumental statues of Gautama Buddha, carved into the side of a cliff towering over the Bamiyan Valley in Afghanistan. Despite pleas from art historians around the world, the priceless sandstone sculptures were destroyed by the Taliban in 2001. Prisoners were forced to place explosives in holes drilled into each statue. The demolition took 25 days to complete.
After the fall of the Taliban, the entire Bamiyan Valley was declared a world heritage site by UNESCO. However, the damage has been done, with centuries of history erased from the cliffs. Bamiyan's director of monuments, Abdul Hamid Jalia, stated that he remains optimistic that the icons will be rebuilt one day.
Found this article interesting? Share it with others