Our cities today are surrounded by numerous magnificent and iconic structures that take our breath away. This list, on the other hand, features some rather peculiar buildings that you are unlikely to have never seen before. From a building that sings in the rain to one that looks like a pair of dancers, these weird and wonderful structures are sure to blow your mind. Take a look.
See Also: The 15 World Wonders of Contemporary Architecture
1. The "Maison Fond", or the melting house, is a sculpture by the Argentinian sculptor, Leandro Erlich. It was made as a symbol of climate change.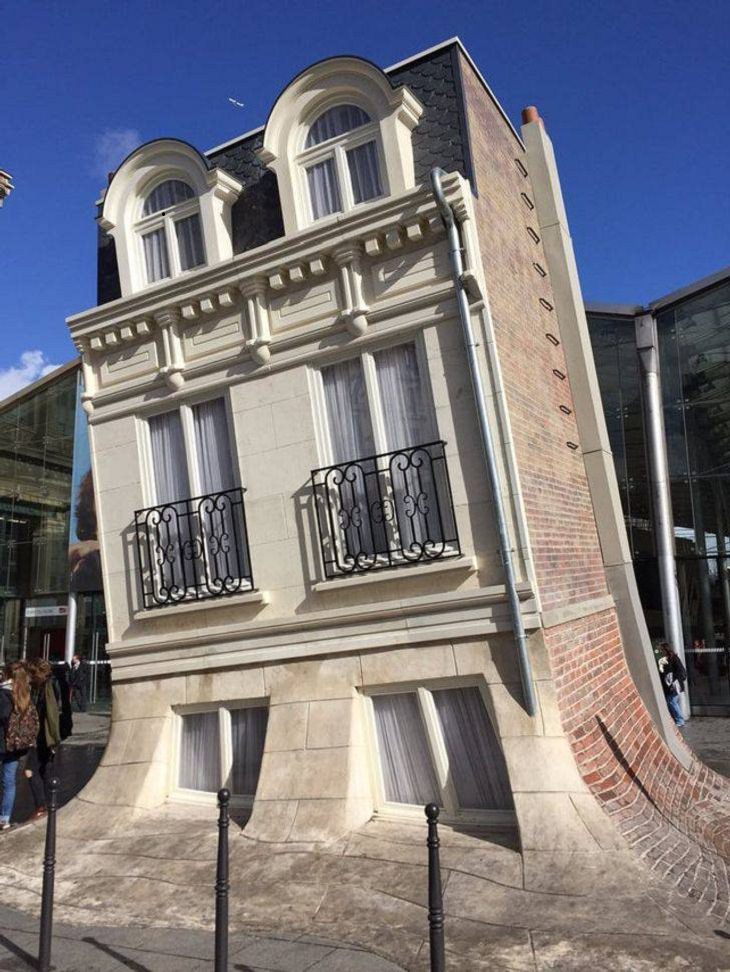 2. This upside-down house in Brighton, the UK, is a museum of illusions.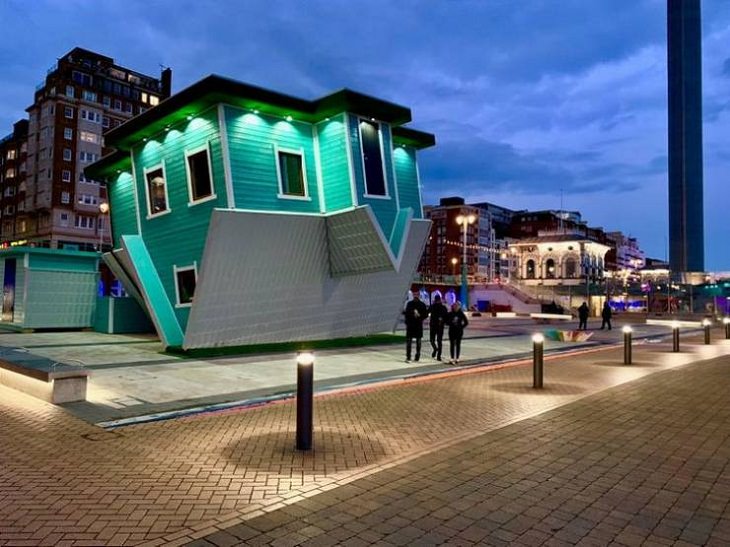 3. The "Dancing House" in Prague was designed in 1992 by the Croatian-Czech architect Vlado Milunić. The house resembles a pair of dancers.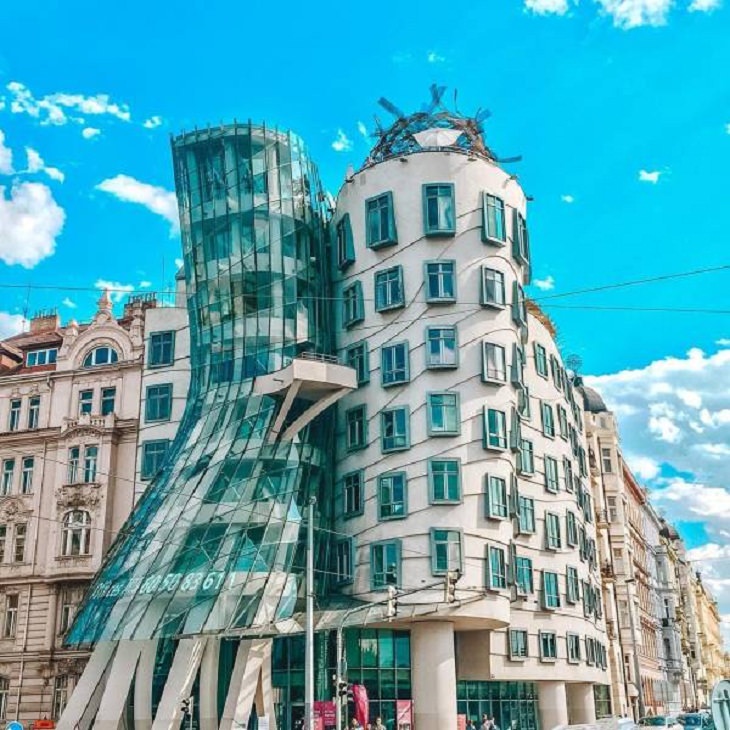 4. Cube houses in Rotterdam, the Netherlands. These innovative structures were designed by architect Piet Blom. Each of these unique houses represents a tree and all the houses together are supposed to depict a forest.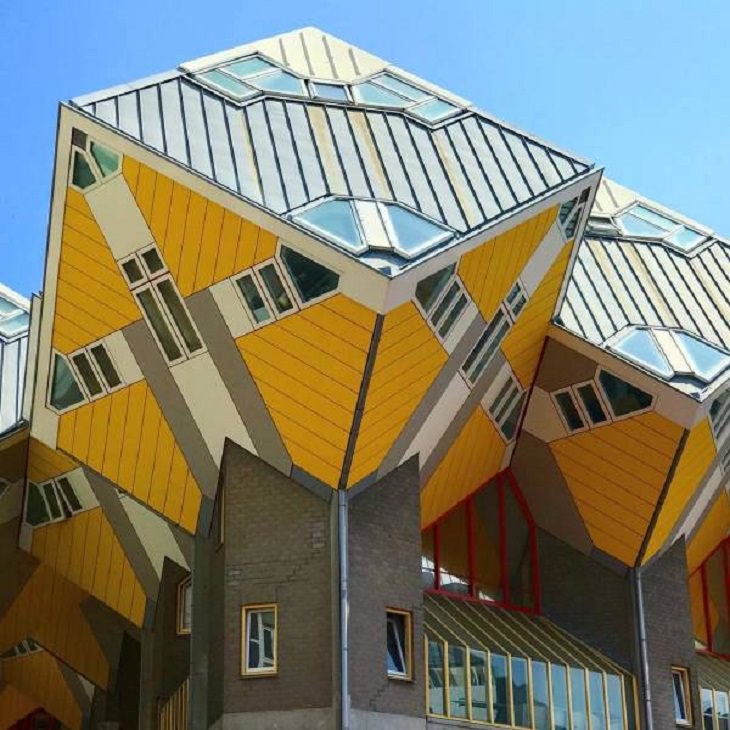 5. An extremely skinny block of flats in London. Nicknamed the 'Thin House,' this building measures only six feet (1.8 m) at its narrowest point.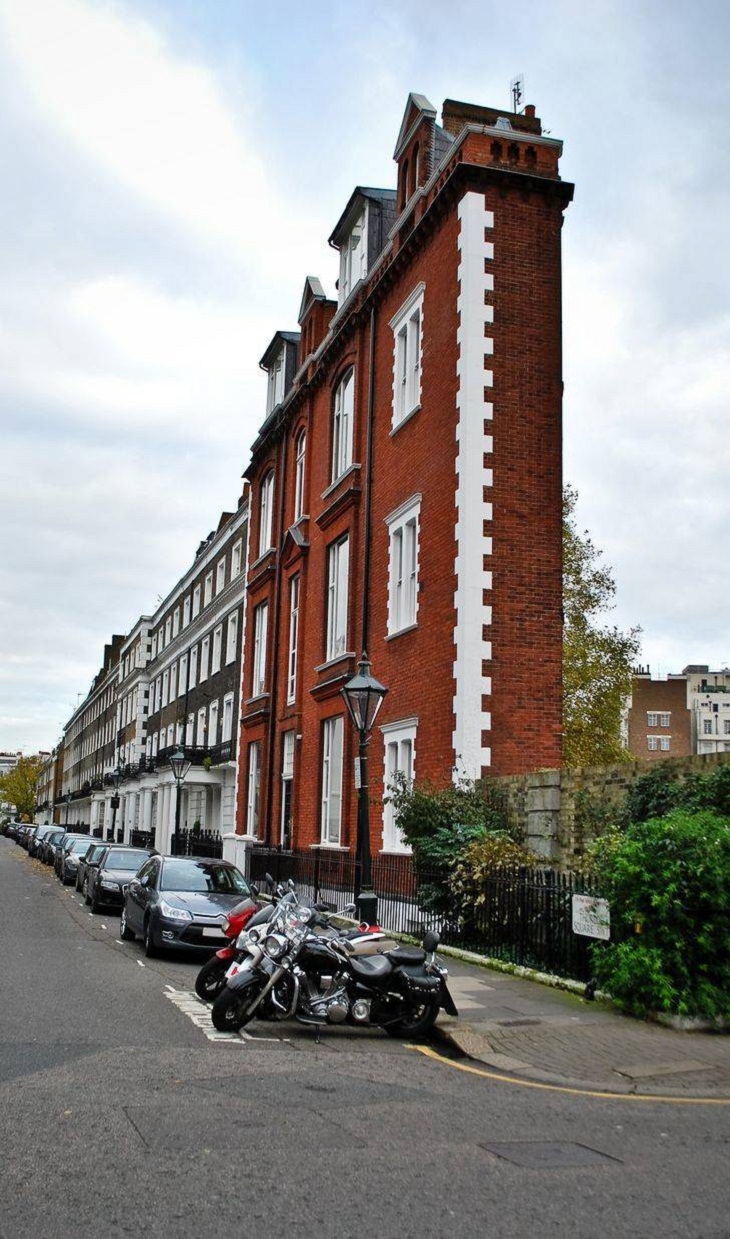 6. The fascinating 'Keep Memory Alive Event Center' in Las Vegas was designed by the world-renowned architect Frank Gehry.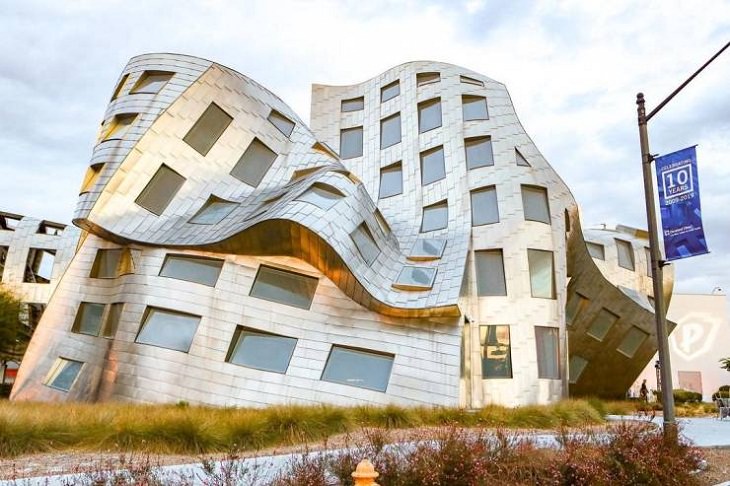 7. The 'House on the Boardwalk' in Tel Aviv, Israel, was designed by a professor who had originally sketched it for a 1980s newspaper column. A local entrepreneur loved the bizarre design and helped bring it to life.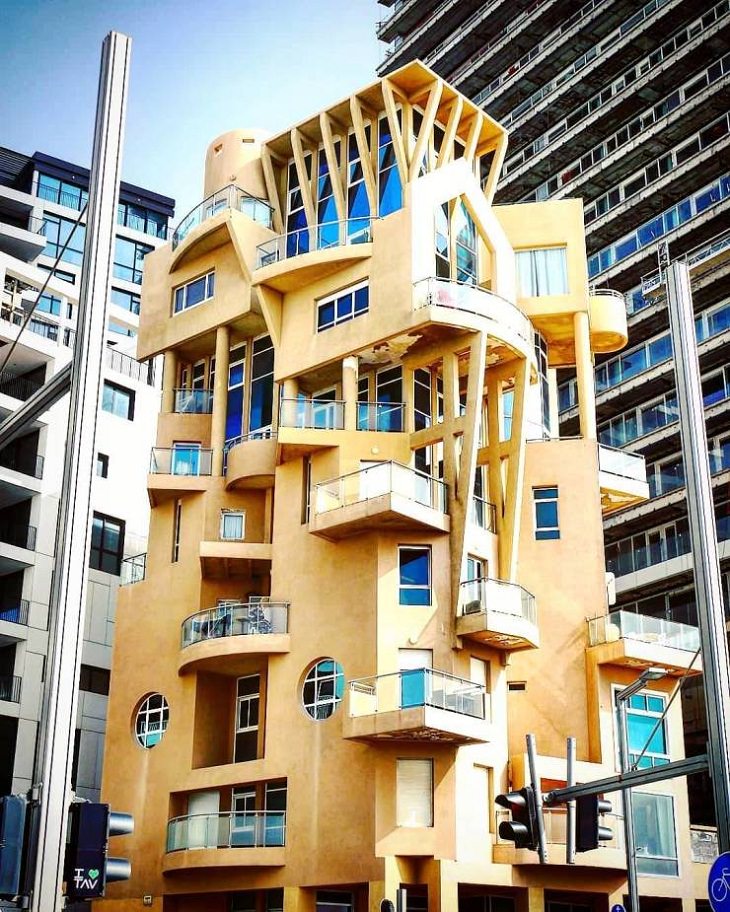 8. This 821-foot-tall (250 m), 57-story skyscraper in New York City looks like a big Jenga game.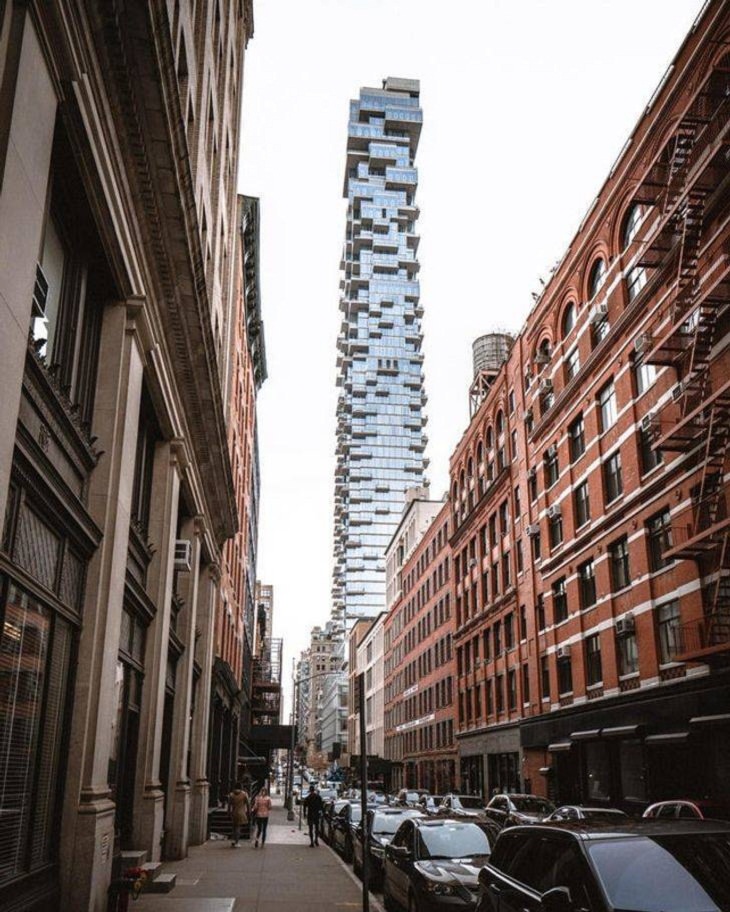 9. Is it just me or does this building in Batumi, Georgia, look like it has a face?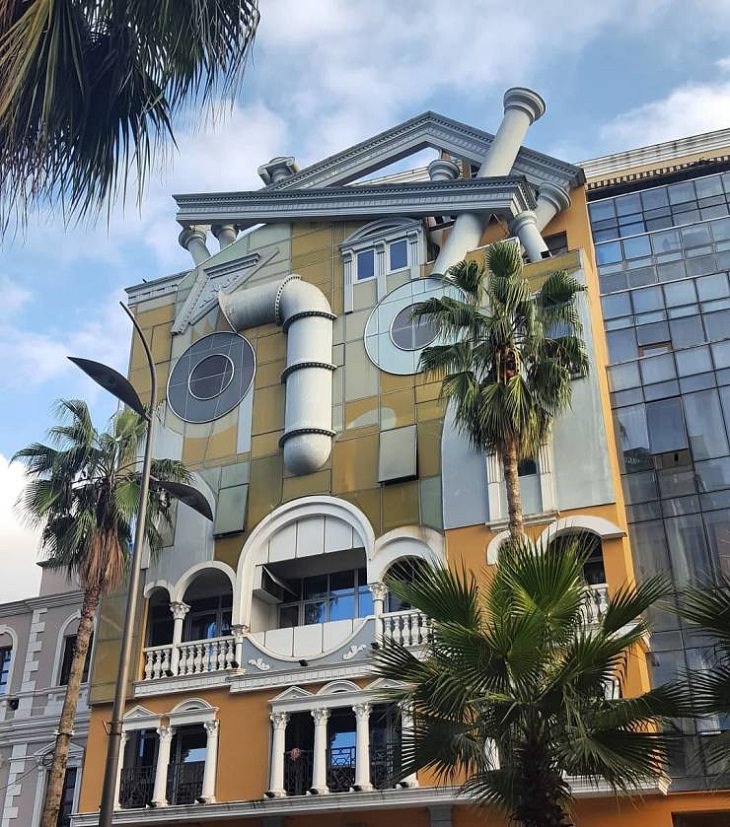 10. The Selfridges Building in Birmingham, UK, is part of a shopping center, and it looks like it's covered in bubble wrap. Ever since its construction in 2003, the structure has become a distinctive architectural landmark of Birmingham.
11. The front of this house in Dresden, Germany, is embellished with an elaborate network of drains that create delightful music when it rains.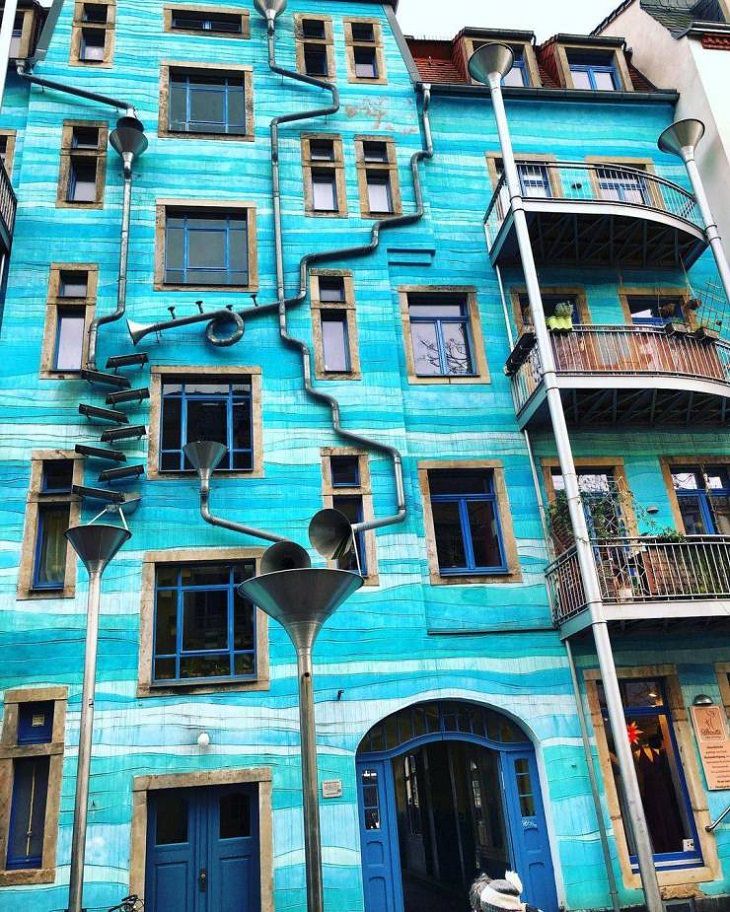 12. The Athenaeum Hotel in London is partially covered in plants. It was built circa 1849 by Henry Pelham-Clinton, the 6th Duke of Newcastle.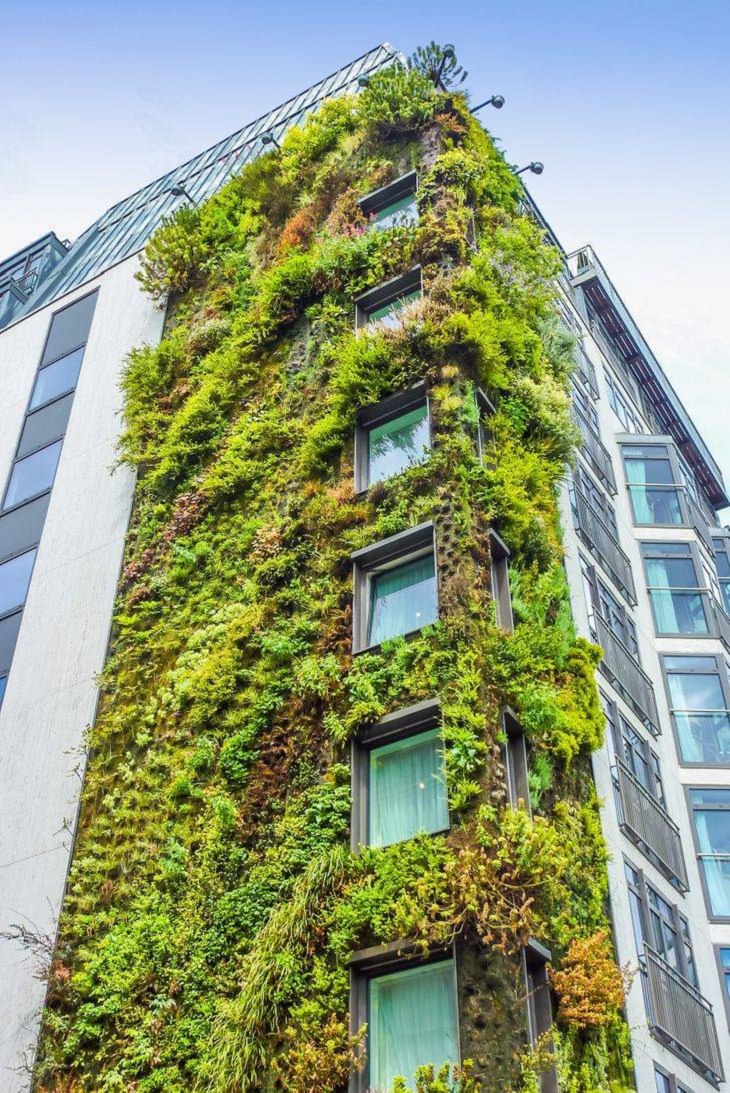 Share these unusual designs with others!