Buildings are timeless symbols of art and creativity, and the world is filled with many such architectural masterpieces. However, some architects allow their imaginations to run a bit too wild and produce rather unconventional buildings as a result. Although these unusual structures may not be as imposing as the Taj Mahal or the Eiffel Tower, they are no less impressive in their own right. Here are a few interesting examples of some surprisingly strange buildings and structures from around the world.
Related: 15 Weird, Wacky, & Unique Buildings That You'll Love
1. Monument to the Revolution of the people of Moslavina. It's a World War II memorial sculpture dedicated to the Moslavina partisans who fought against the enemy in the war.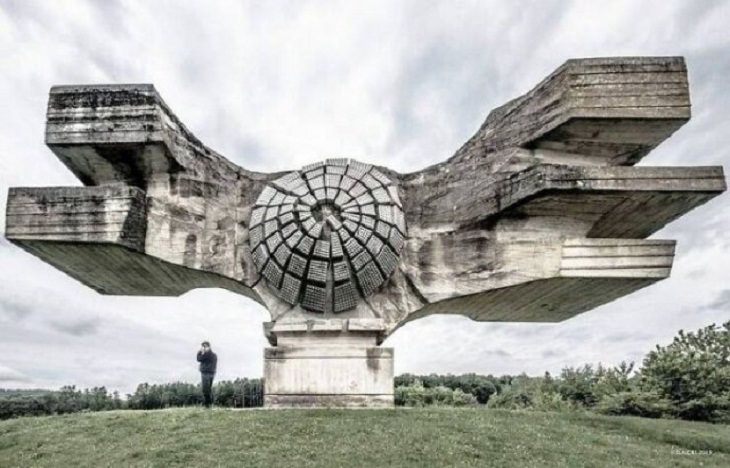 2. Monument to the Conquerors of Space. This tall structure was erected in Moscow in 1964 to commemorate the Soviet people's achievements in space exploration.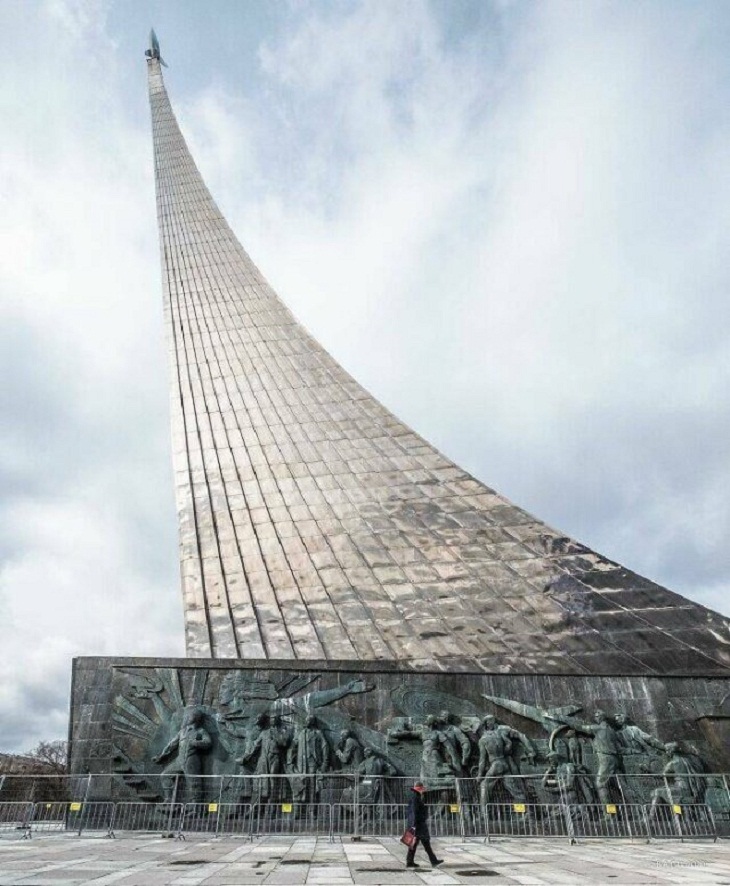 3. "Electrification", stainless steel sculpture, Vidraru Dam, Romania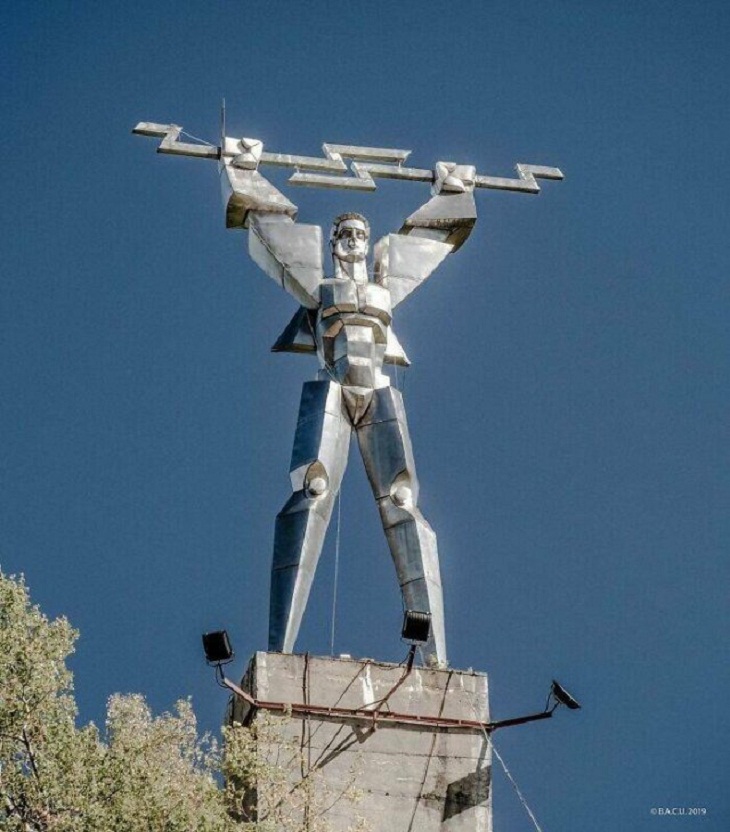 4. Stone Flower, Croatia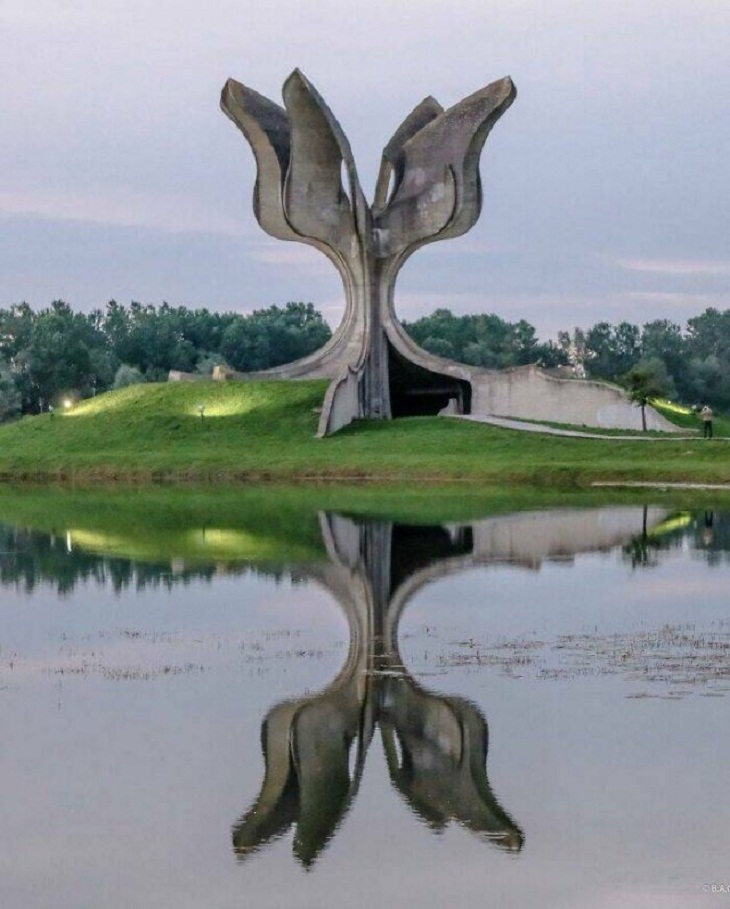 5. Founders of the Bulgarian State Monument, Shumen, Bulgaria. The large monument was built on a plateau above the city in 1981 to honor the 1300th anniversary of the First Bulgarian Empire.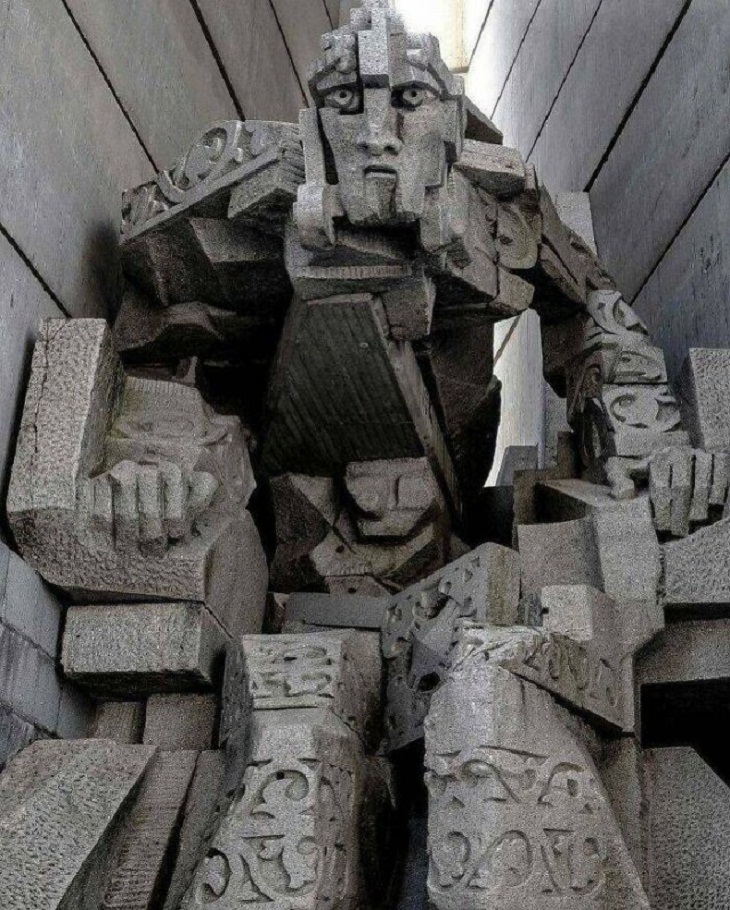 6. Housing building on Bobur Street, Tashkent, Uzbekistan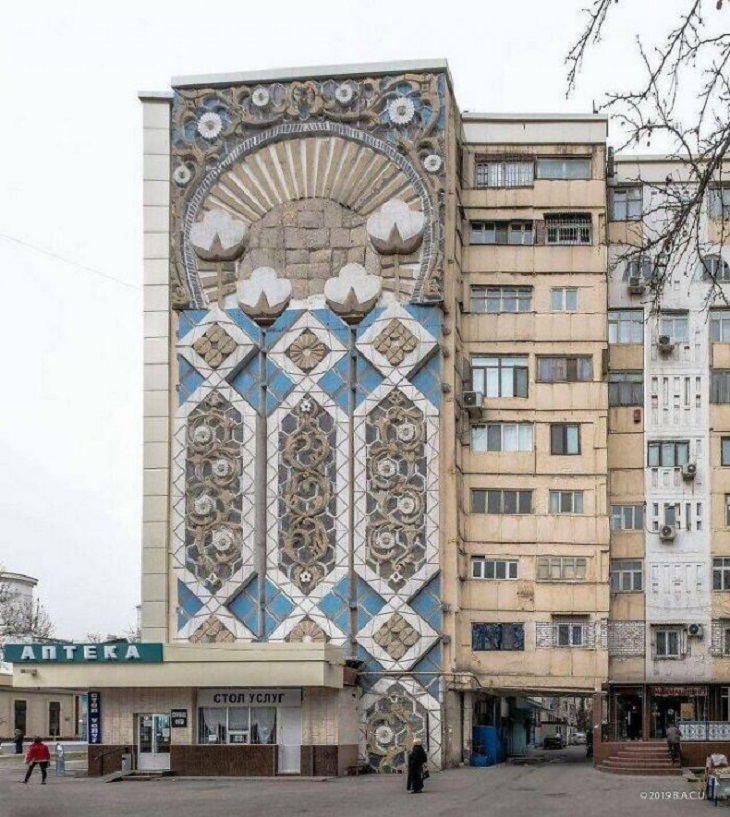 7. Slovak Radio Building, Bratislava, Slovakia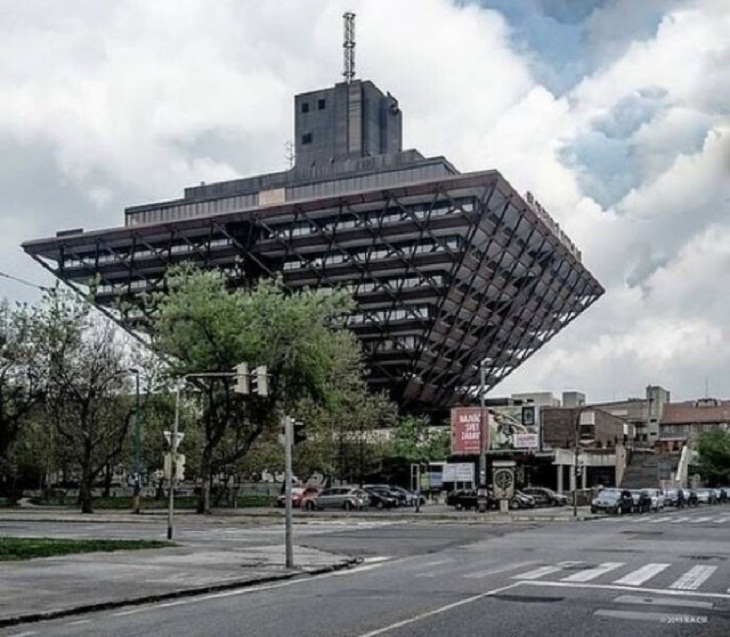 8. The former Ministry of Transportation Building in Tbilisi, Georgia. It's now called the Bank of Georgia.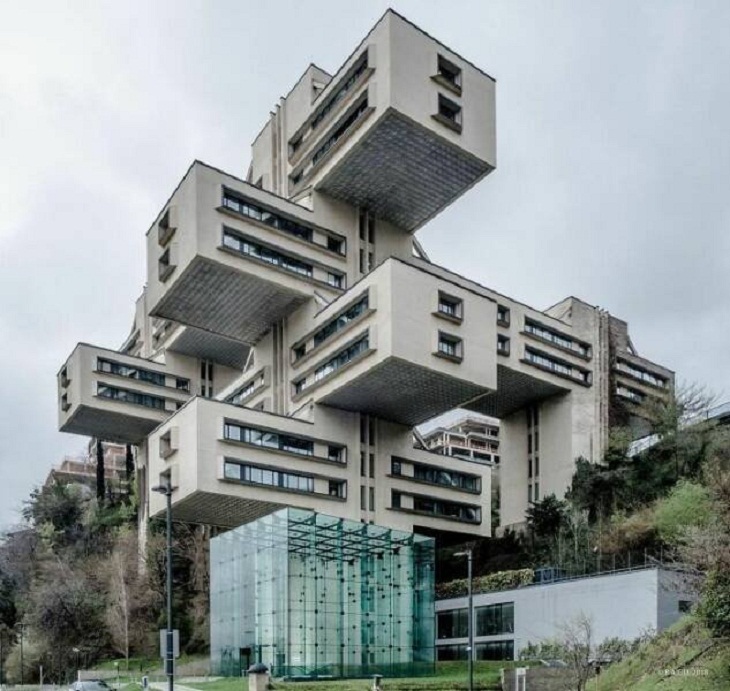 9. The Wedding Palace or Palace of Rituals in Tbilisi. It was designed by Georgian architect Victor Djorbenadze and was used as a private house. Now, it's an event place.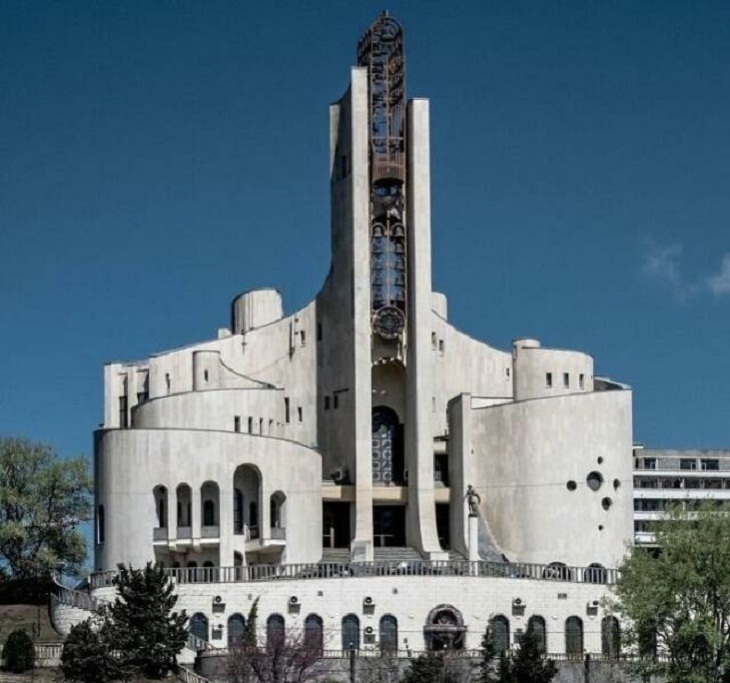 10. The Aul Residential Complex, Almaty, Kazakhstan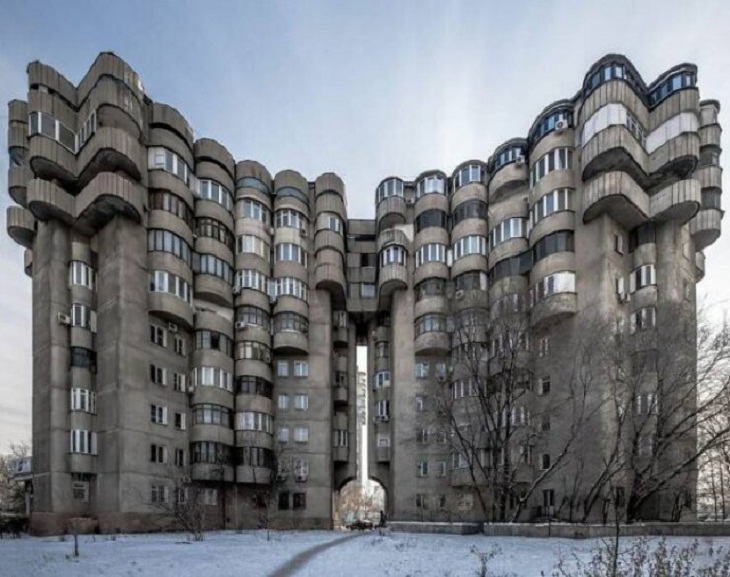 11. Monument to Yuri Gagarin, Moscow, Russia - it was unveiled on July 4, 1980. This colossal statue of Yuri Gagarin, the first person to travel in space, towers 141 feet (43 meters). It weighs 12 tonnes and is made of titanium, a metal commonly used in spacecraft.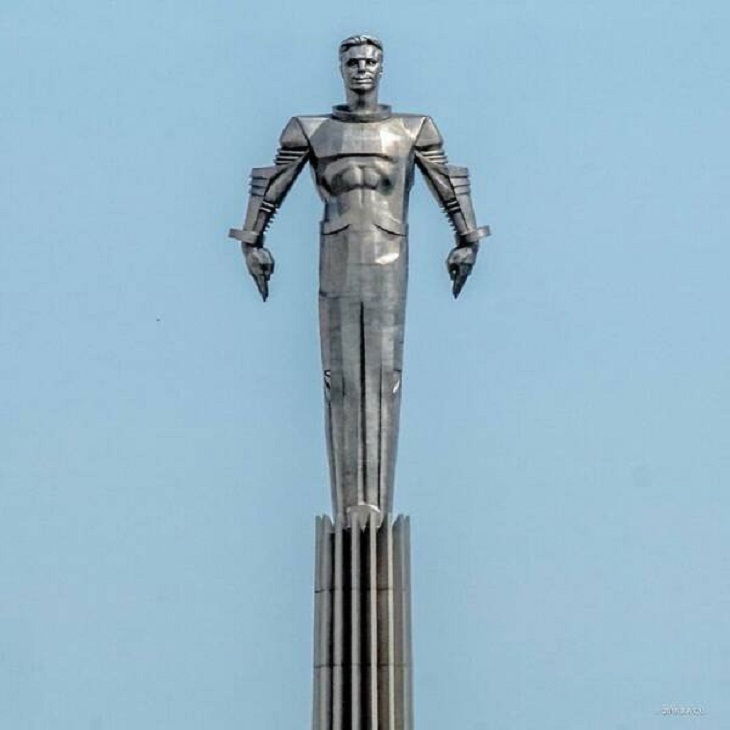 12. Experimental residential building in Bratislava, Slovakia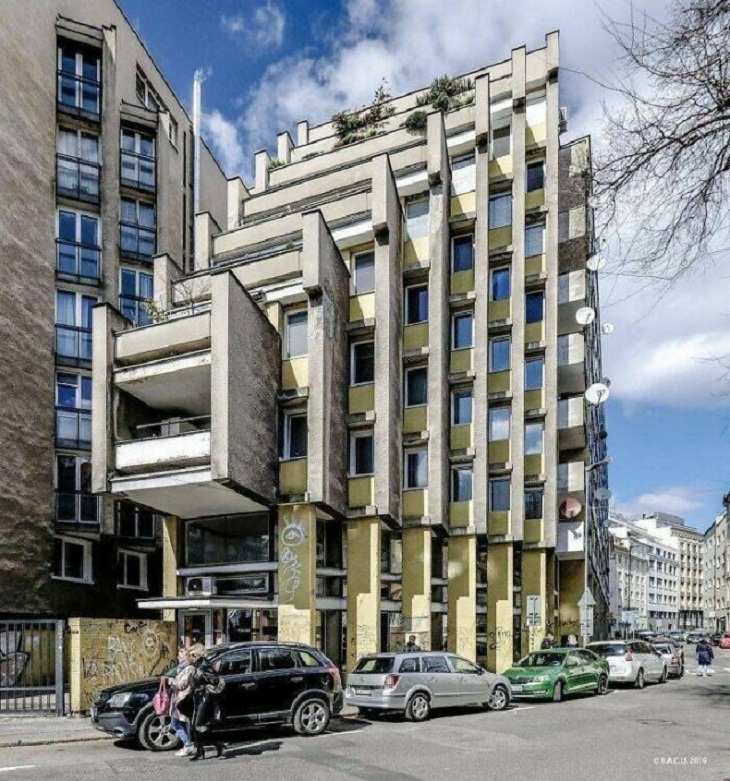 13. Nova Scena Theatre, Prague, Czech Republic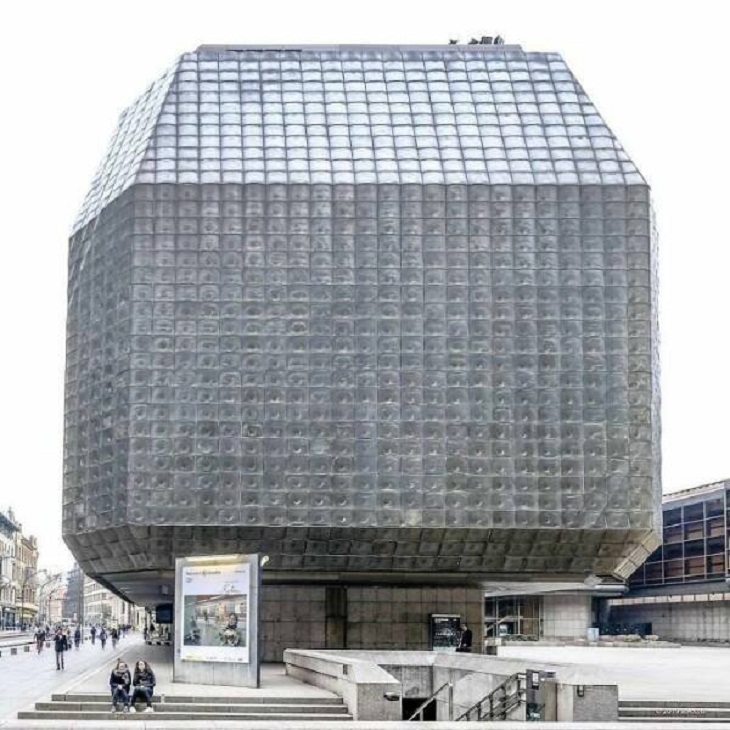 14. One of the two Halls of Parting, Kyiv, Ukraine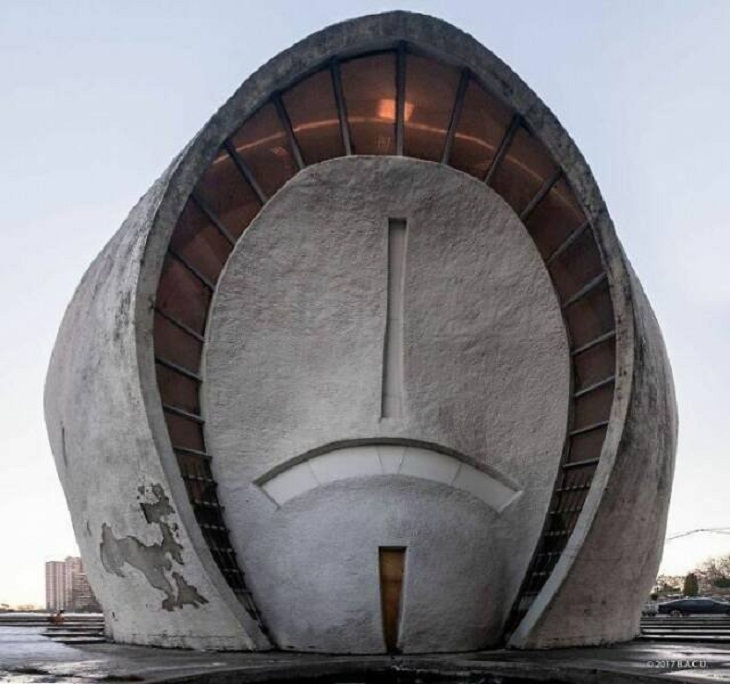 15. Military Medical Academy Complex, Banjica, Belgrade, Serbia

16. Russian State Scientific Center for Robotics and Technical Cybernetics, Saint Petersburg, Russia