1. Jekyll Island, Georgia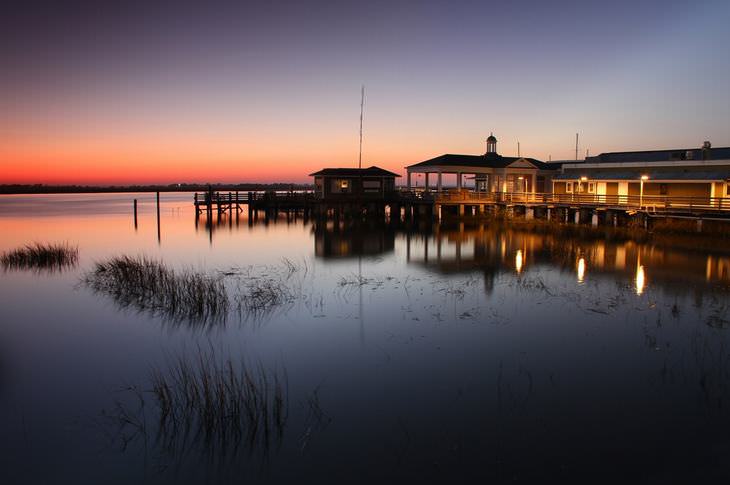 Where to fly: Savannah/Hilton Head International Airport
This island is just a stone's throw away from the coast of Georgia, and it's also a mere hour's drive from Savannah and Jacksonville in Florida. Regardless of how long you stay, there are plenty of activities to keep you busy, such as walking along sandbars or taking historical tours of the centuries-old buildings that stand on the island.
2. Fly Geyser, Washoe County, Nevada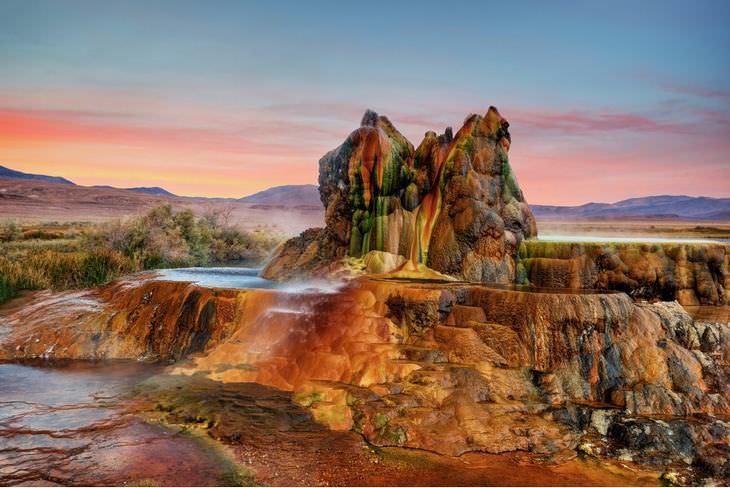 Where to fly: Reno-Tahoe International Airport
If you're taking a trip out west, then this place will make a perfect pitstop for you. This geyser was created accidentally in 1964 by a geothermal power company drilling a test well in the surface of the rock. The red and green-colored deposits on the surrounding rock structures are a result of this man-made geyser. It's actually located on privately-owned land, but there are tours available to view it up close.
3. Pismo Beach, California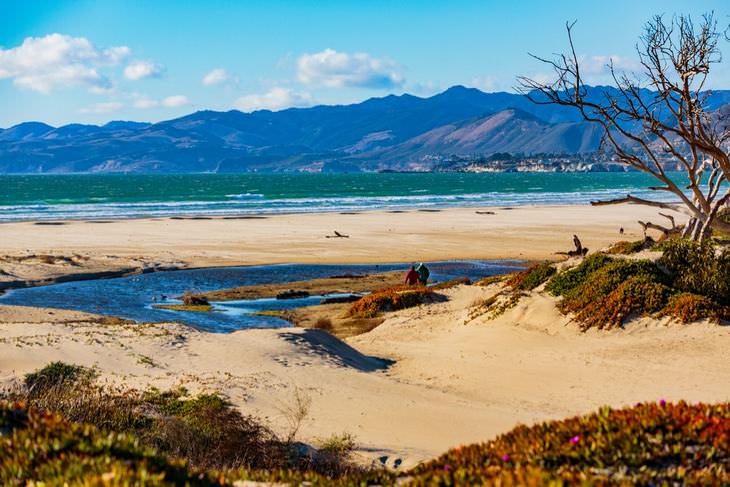 Where to fly: San Luis Obispo Airport, or Los Angeles International Airport
Often referred to as the Clam Capital of the World, Pismo Beach has amazing cuisines, beautiful beaches and breathtaking vistas in abundance. What's more is that you can enjoy its delights with a solitude and quaint charm that's very rare on the southern coast of California. Take a stroll along the boardwalk after your afternoon swim, or enjoy the various shopping and dining experiences to be had a little further inland.
4. Cache River State Natural Area, Johnson County, Illinois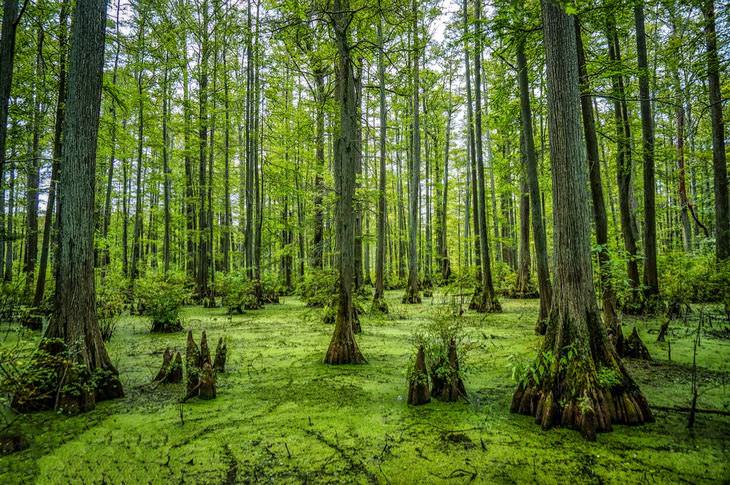 Where to fly: Central Illinois Regional Airport, or Chicago Midway International Airport
Located on a floodplain in southern Illinois, this park was created by long-gone glacial floodwater from the Ohio River. It features sprawling forests and wetlands that beg to be explored regardless of the season or temperature, but summer is obviously the best time to do so. There are plenty of outdoor activities to enjoy, such as hiking, biking, fishing, canoeing and seasonal hunting programs.
5. Fayetteville, West Virginia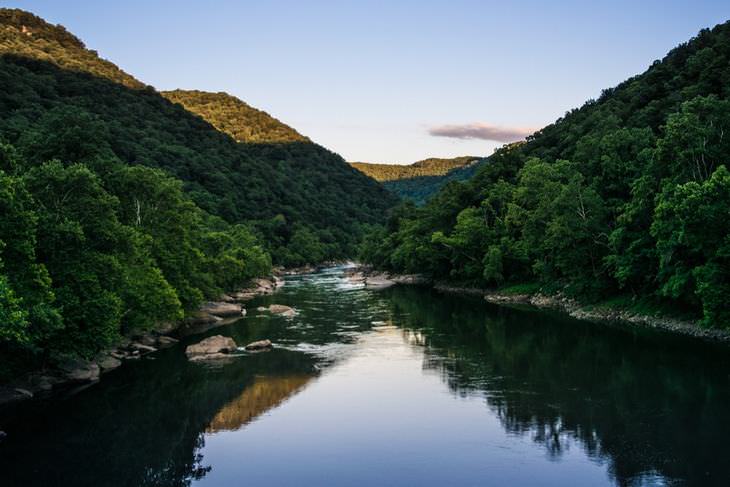 Where to fly: Raleigh-Durham International Airport
Fayetteville is one of the various beautiful hamlets to be found in West Virginia. In addition to its abundance of natural beauty, you'll quickly find that the people are very welcoming, the food is great, and the mountains are just awe-inspiring. There's also historical architecture, lakes teeming with fish and plentiful wildlife to enjoy, so Fayetteville is a must-see if you're looking for some small-town charm.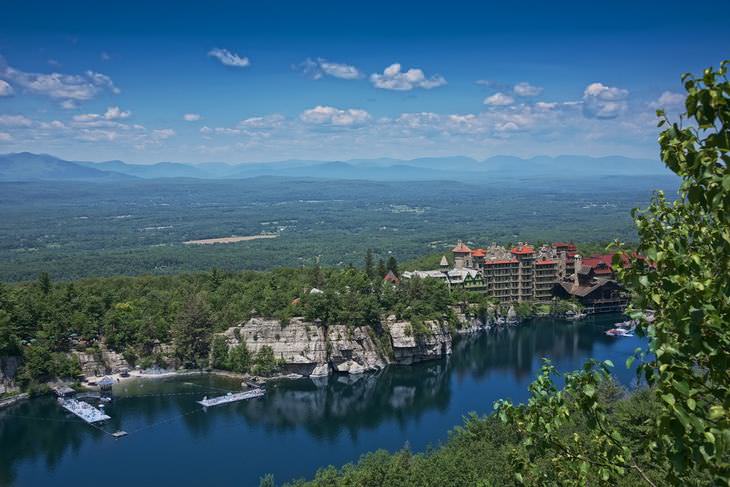 Where to fly: Stewart International Airport, or LaGuardia Airport
Just 80 miles to the North of New York City, this little village is perfect for those wishing to escape the chaos of the Big Apple for a weekend. New Paltz was founded by French Huguenots in 1678, and many of the buildings from its early history still stand. In fact, the main street is a historic district in itself, but you can also venture outside New Paltz's confines and take a hike through the wild Mohonk Preserve.
7. Mackinac Island, Michigan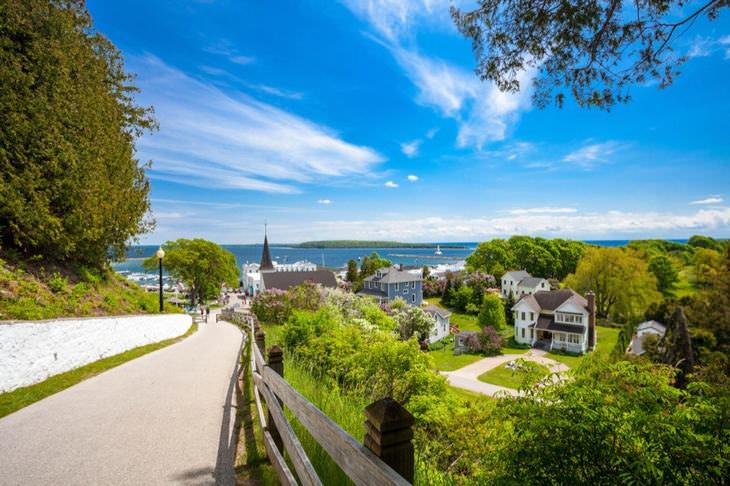 Where to fly: Cherry Capital Airport, or Detroit Metro Airport
This gorgeous island is a location on Michigan's Lake Huron at the eastern end of the Straits of Mackinac and offers something for everyone. The streets are quiet during the day, allowing you to enjoy shopping, dining, and some truly beautiful views. Mackinac Island comes alive after sunset – it's home to a lively music scene that adds a whole other dimension to this beautiful destination.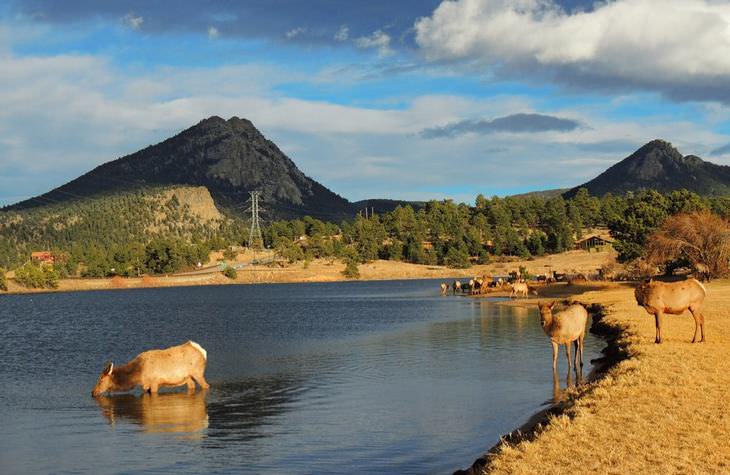 Where to fly: Denver International Airport
The headquarters of the Rocky Mountain National Park is full of mesmerizing landscapes and some of the US' very best ski resorts. If a hike through the mountains just isn't for you, you should take a scenic drive through them instead. There are also shops full of unique southwestern goods, as well as wineries, breweries, and distilleries that will make your visit to Este Park an unforgettable experience.
9. Fort Bragg, California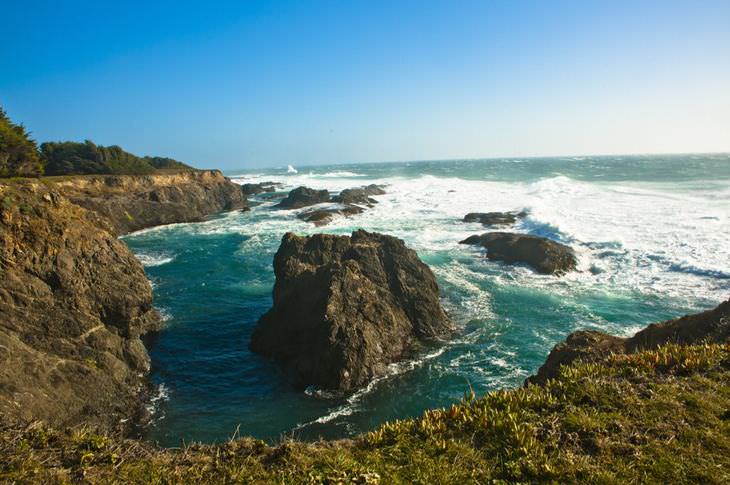 Where to fly: Sacramento International Airport
Fort Bragg is actually a California Historical Landmark, and is perfect if you're one to enjoy beaches. Glass Beach, which is on the edge of the town, consists of smooth pieces of glass that have been worn down by the ocean's surf and is well worth a visit. Just along the coastal bluffs, you'll find the Mendocino Coast Botanical Gardens. In addition, there are also various state parks and lighthouses to visit along the coast.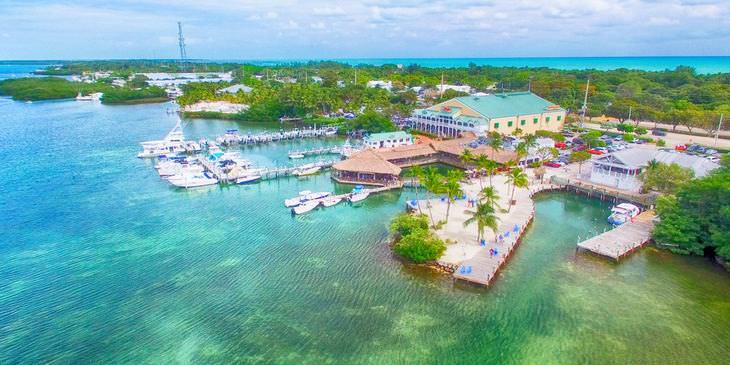 Where to fly: Miami International Airport
The Siesta Keys are always really busy, so you should aim for Islamorada instead. It's spread across five islands in the Florida Keys, namely Tea Table Key, Lower Matecumbe Key, Upper Matecumbe Key, Windley Key, and Plantation Key. Trying a slice of pizza at Boardwalk Pizza is a must, as is taking in the stunning coastal views at Bahia Honda State Park.