1. Biltmore Estate (Asheville, North Carolina)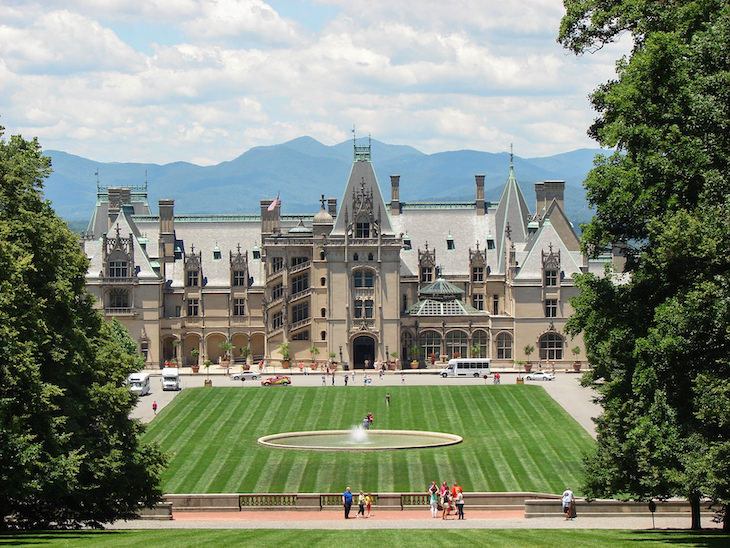 Image Source: Wikipedia
Known as the largest home in America, Biltmore House features 250 rooms and the square footage of four football fields. This grandiose mansion opened on Christmas Eve in 1895 as a 'country retreat' for art collector George Vanderbilt (who had tickets for the Titanic but made the fateful decision to forego the trip).
Biltmore Estate is open for tourists, and several hotels are located on the property to accommodate overnight visitors. The gardens, which were deemed an "environmental wonderland," are definitely worth a visit. Guests can also enjoy outdoor activities, dining, and complimentary tastings at the resident winery.
2. The Breakers (Newport, Rhode Island)
Image Source: Wikipedia
A couple of states north of the Biltmore Estate, you can find another one of the prominent Vanderbilt family's mansions. The Breakers is an Italian Renaissance-style villa built as a summer home for Cornelius Vanderbilt II (George Vanderbilt's brother). Newport offers tours of many Gilded Age mansions, but the Breakers is definitely considered the grandest summer home of the city.
The four-story 70-room mansion was designed by architect Richard Morris Hunt to replace an earlier wood-framed house that was destroyed by fire. Today, the Breakers is owned by the Preservation Society of Newport County, which offers access to the mansion grounds, including the impressively large stable and carriage house. If you decide to travel there, don't forget to take in the incredible ocean view from the villa.
3. Mark Twain House (Hartford, Connecticut)
Image Source: Makemake / Wikimedia Commons
As the name suggests, this is the house that once belonged to the famed author Mark Twain. Twain and his family lived in the 25-room Victorian mansion from 1874 to 1891. This is where important works like Adventures of Huckleberry Finn, The Adventures of Tom Sawyer, and A Connecticut Yankee in King Arthur's Court were all written.
The house is open for tours on Fridays, Saturdays, and Sundays, but tickets should be purchased in advance. If you're not feeling up to travel just yet, you could also enjoy a virtual tour on the Mark Twain House website.
4. Bayou Bend Collection and Gardens (Houston, Texas)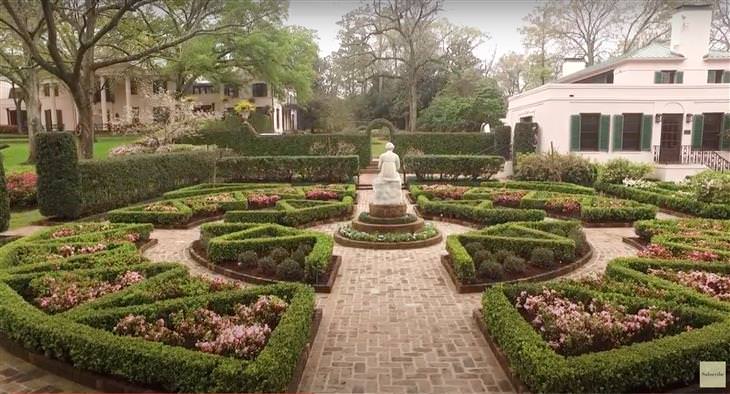 Image Source: New American Garden / YouTube
Located in Houston's River Oaks neighborhood, Bayou Bend was built by philanthropist Ima Hogg and her brothers between 1927 and 1928. The house was designed by Texas architect John F. Staub, who took inspiration from 18th-century Georgian and Spanish Creole architecture.
Hogg donated the property to the Houston Museum of Fine Arts. It is now a 'house museum' containing an impressive collection of antique furnishing and works of art.
Related: 10 Museums Famed For Their Unusual Architecture
5. Graceland (Memphis, Tennessee)

Image Source: Wikipedia
More than 40 years after his death, Elvis Presley's Graceland home still attracts as many as 500,000 visitors every year. Besides the living quarters and the famous Jungle Room, those who travel to Graceland mansion can also visit several adjacent museums, including those housing celebrity memorabilia from Elvis's career, the favorite automobiles he owned, and even his private jets named "Lisa Marie" and "Hound Dog II."
6. Monticello (Charlottesville, Virginia)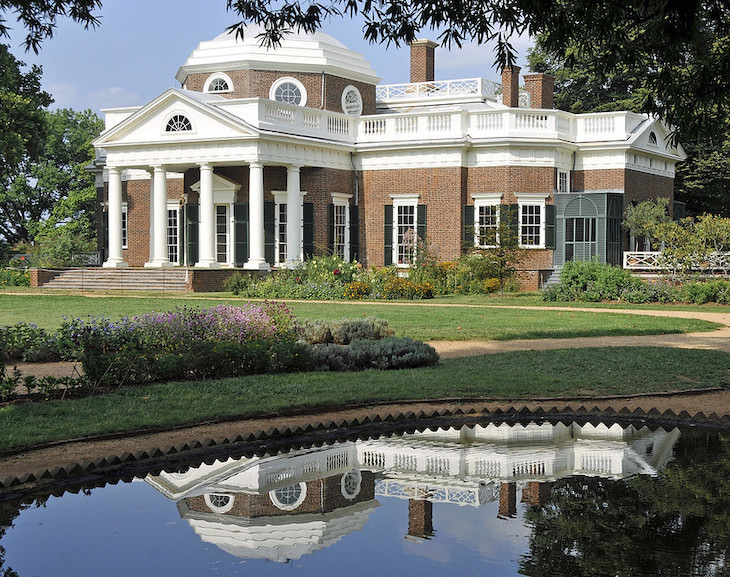 Image Source: Tony Fischer / Flickr
Charlottesville's Monticello mansion is a must-visit for history lovers. Thomas Jefferson began its construction in 1767 and found inspiration in ancient Renaissance architecture, as well as the works of Andre Palladio. Monticello is often called an "autobiographical masterpiece," as it was built and rebuilt over the course of 40 years.
Monticello was Jefferson's home until his death in 1826. It is now a UNESCO World Heritage Site and a museum, where visitors can view exhibitions about the former president and the people who lived and worked on the estate.
Related: 15 of the Most Beautiful Buildings in Art Nouveau Style
7. Hearst Castle (San Simeon, California)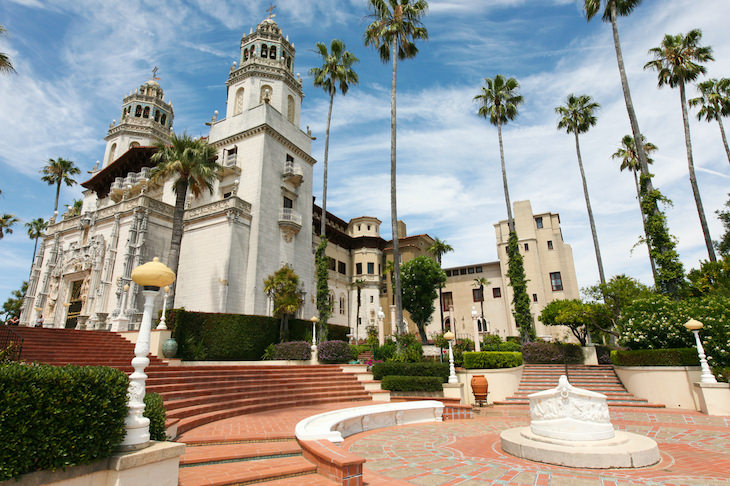 Image Source: Proimos / Wikimedia Commons
By the time Hearst Castle's original owner William Randolph Hearst left the estate in 1947, it comprised 165 rooms and 123 acres of gardens. If the magnificent grounds, terraces, Gothic dining room, and pools (including the iconic Neptune Pool) aren't enough, wait till you see the breathtaking view of the Pacific. Since there is so much to see there, several different tours of this opulent property are available.
8. Langston Hughes House (New York City)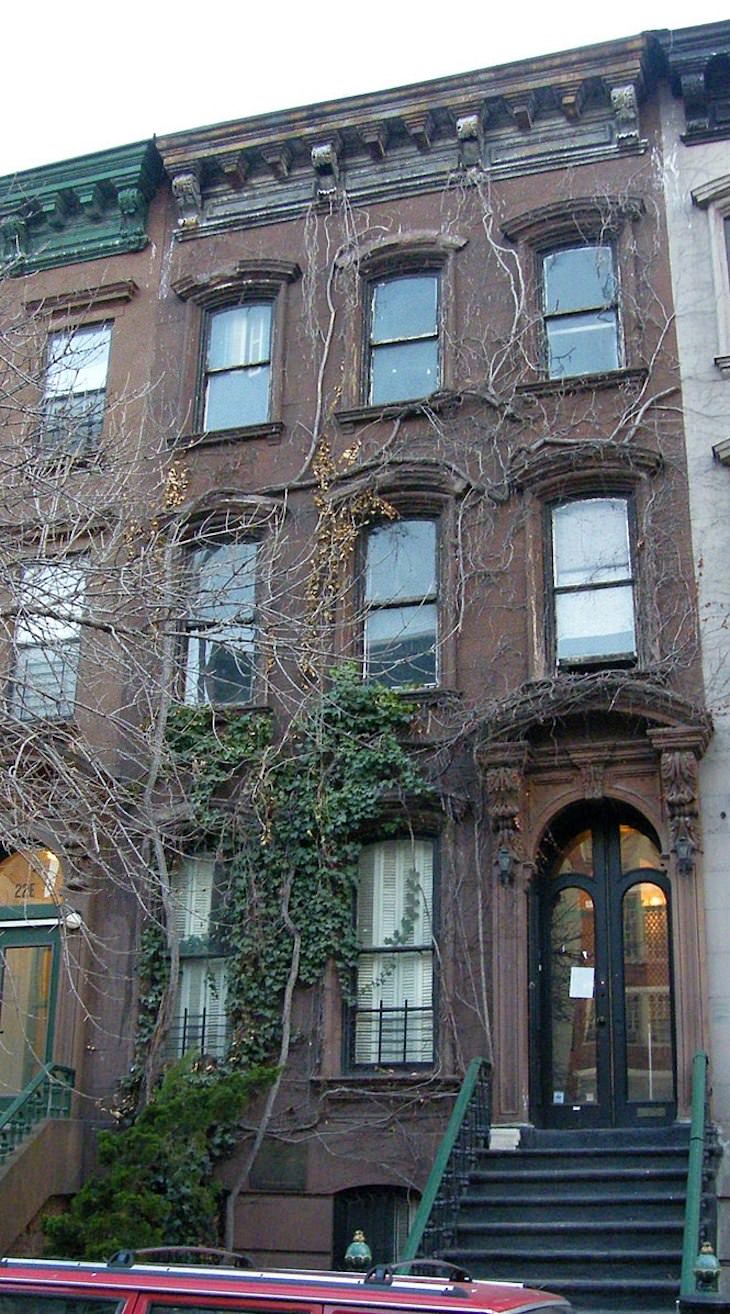 Image Source: Americasroof / Wikimedia Commons
The top floor of the brownstone on East 127th street in Manhattan's Harlem neighborhood was home to the acclaimed poet, playwright, and novelist Langston Hughes. Hughes, who was one of the prominent figures of the Harlem Renaissance, lived on the property during the last two decades of his life between 1947 and 1967.
This 1869 building is where notable works like I Wonder As I Wander and Montage of a Dream Deferred were written. In 2016, the home was opened to the public for the first time in years.
9. Martin Luther King Jr. Birth Home (Atlanta, Georgia)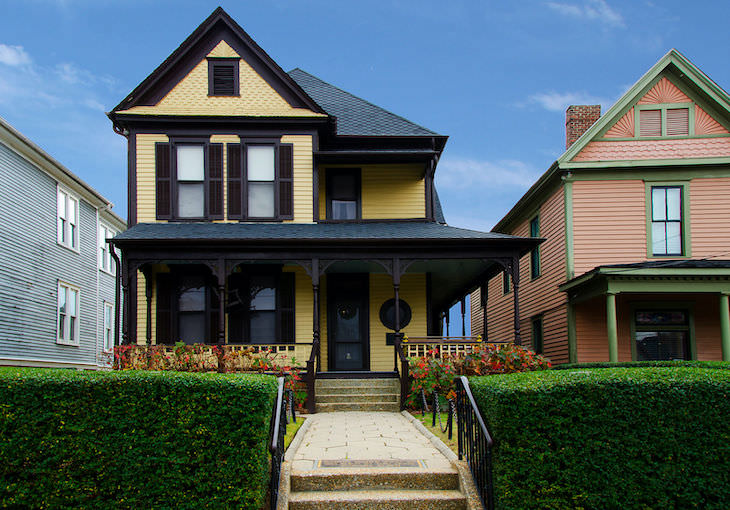 Image Source: Mike Fairbanks / Wikimedia Commons
Built in 1895, this Queen Ann-style home on Auburn Avenue in Atlanta was where Martin Luther King Jr. spent the first 12 years of his life. After the death of King's maternal grandfather, Rev. Adam Daniel Williams, in 1931, the family moved to a new home but kept the property and turned it into a rental.
After the assassination of Dr. King on April 4, 1968, the home was restored as a historic museum. The home is open for tours on a daily basis. They are free of charge and filled on a first come first serve basis.
10. Vaile Mansion (Independence, Missouri)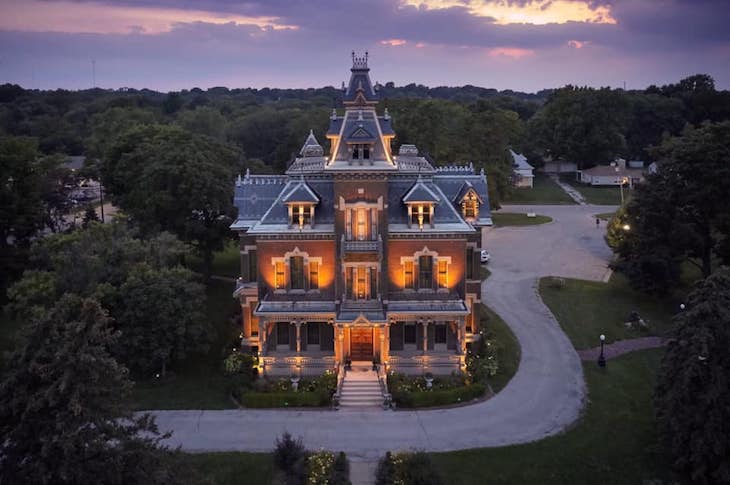 Image Source: Vaile Victorian Society of the Vaile Mansion / Facebook
The Vile Mansion was built for abolitionists Colonel Harvey and Mrs. Sophia Vaile in 1881. According to a report that appeared in the Kansas City Times a year later, it was "the most princely house and the most comfortable home in the entire west."
The 31-room mansion features nine marble fireplaces, painted ceilings, and a 48,000-gallon wine cellar. The original furniture was sold off at auction when the Vaile family left the estate, but you can still see the original artworks hanging on the walls and two of the three original chandeliers.
Share this article with those who love history and travel