Cleaning an oven can be a lot of hard work, and while there are lots of tips regarding how to clean inside the cooker, not many people know how to clean in-between the panes of the glass that make up the oven door. Over time, this gap can accumulate lots of grime and if it builds up, it can be incredibly difficult to clean. Here is a neat trick you can use to make sure that this troublesome gap is kept free of dirt and filth so that your oven door remains spotless!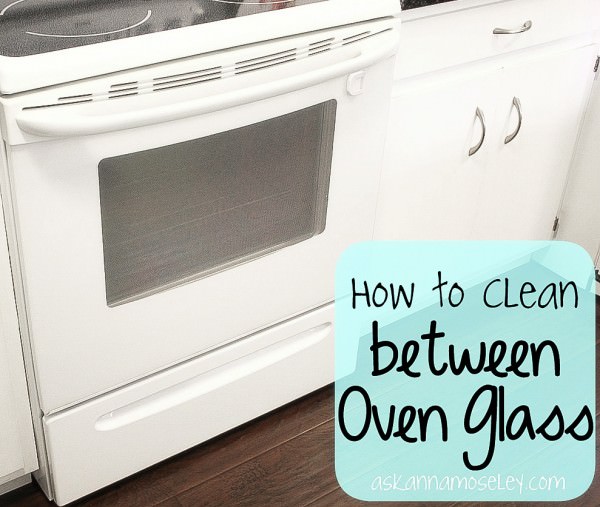 1. Remove the drawer that rests below the oven door.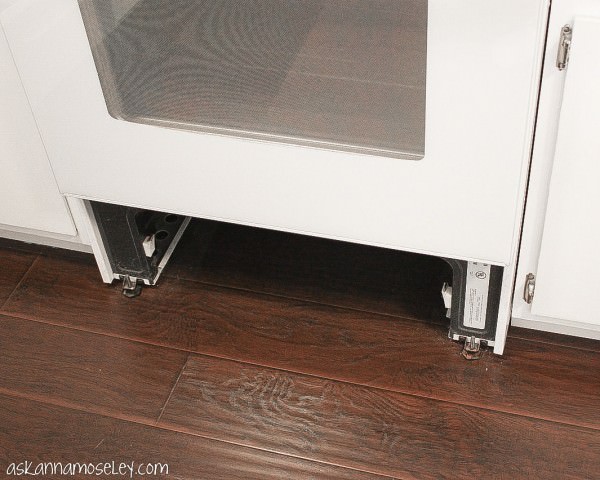 2. Prepare a wire cleaning contraption. You can use an old wire coat hanger.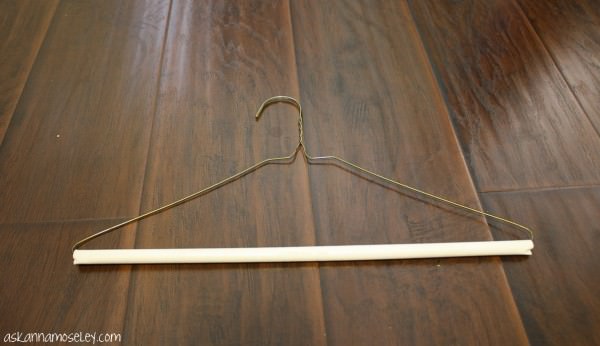 3. Straighten the wire so that you have a long stick that can be inserted in between the glass. Secure a Windex wipe to the wire hook with a rubber band.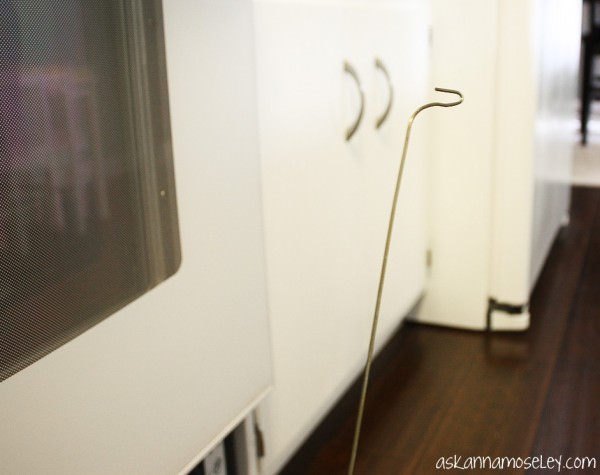 4. Now you will need to get down on the floor. Look for the slats underneath your oven door.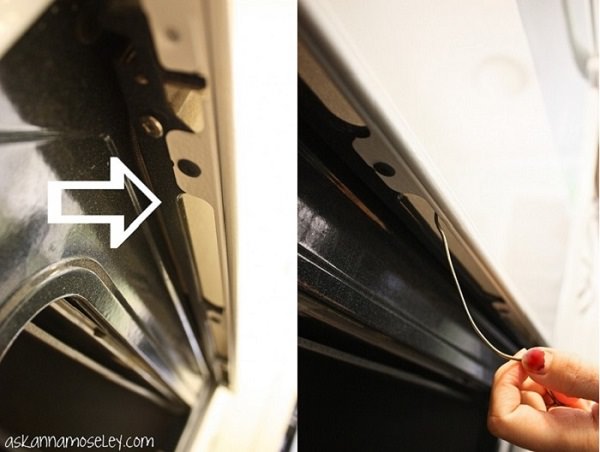 5. Some people might find it easier to remove the door rather than crawl down onto the floor. If you choose to do this be careful not to shatter the glass. Consult your oven's user manual if you're unsure how to do this.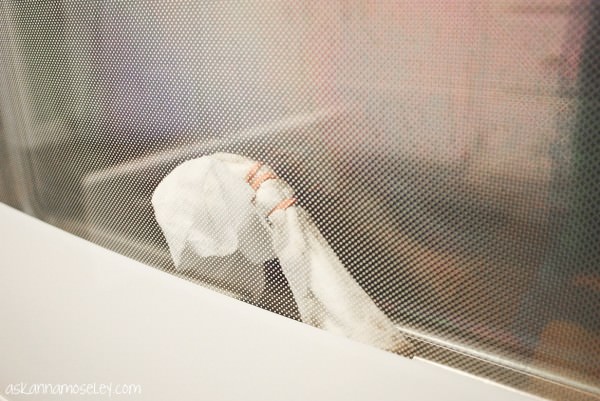 6. Push the wire up and down, and clean from side to side.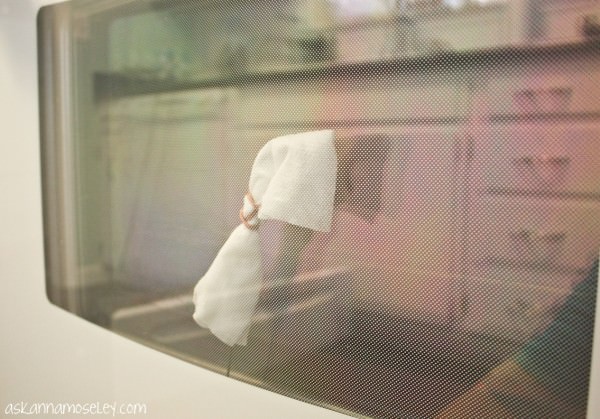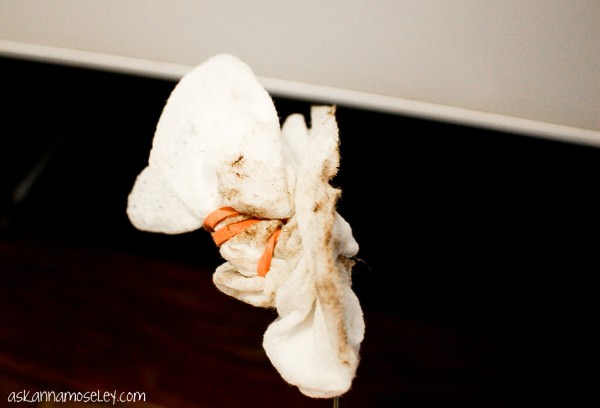 You might need to use several wipes before it's properly clean.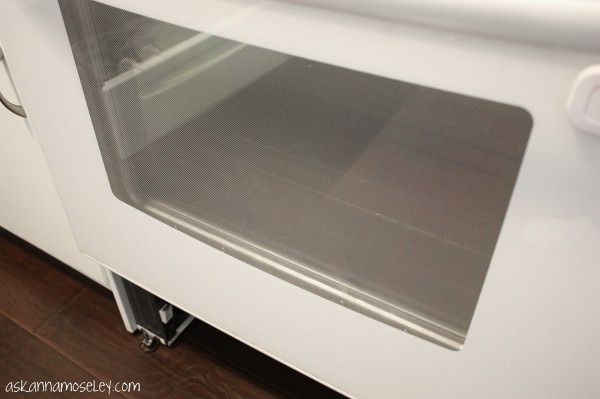 Your oven door is now streak-free!