The institution of marriage is sacred and signifies an important bond of love, loyalty, and kinship. It has both religious and contractual connotations and comes with its own set of responsibilities and benefits. However, in the case of members of the Monarchy, marriage can come with a whole other set of duties, implications, demands, and obligations. This new spectrum of demands that marriage brings up for these royal couples can often result in the initial foundations of the union (in you recall, those were love, loyalty, and kinship) being placed on the back burner and forgotten entirely. Here are a few such examples of royal marriages from history, both distant and recent, that ended in divorce and, in some cases, disaster.
1. Princess Margaret and Antony Armstrong-Jones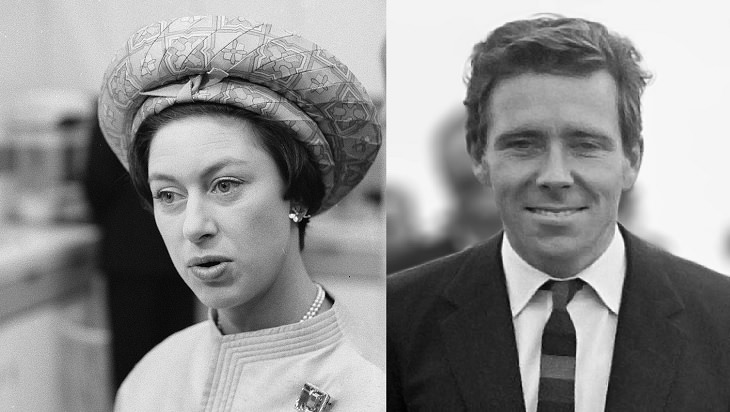 Princess Margaret (Left) By Nijs, Wikimedia Commons, and Lord Antony Armstrong-Jones (Right) By Koch, Wikimedia Commons
Let's start with the British royal family, one that most of us will be semi-familiar with. Princess Margaret was the sister of Queen Elizabeth II, both of whom were given way to the throne when their uncle King Edward VIII chose to abdicate his throne to marry a divorced woman, Wallis Simpson.
The standing rule at the time was that no member of the royal family could have any relation to a divorcee and still maintain their dignity or title (mercifully times have changed now). Shortly after her sister took the crown, Princess Margaret met Peter Townsend, an air force officer, flying ace, and Equerry to the Queen, who was just coming out of a divorce.
They were engaged briefly but were not permitted to marry by the Church of England of which Queen Elizabeth II was the Supreme Governor. Margaret was then wed to photographer Antony Armstrong-Jones and lived a seemingly happily married life with the man while both enjoyed affairs outside of the marriage. Finally, in 1978, their divorce was filed and Princess Margaret, a symbol of royalty, was left to bear the brunt of judgment and negative publicity for the next two decades of her life.
2. Prince Andrew and Sarah Ferguson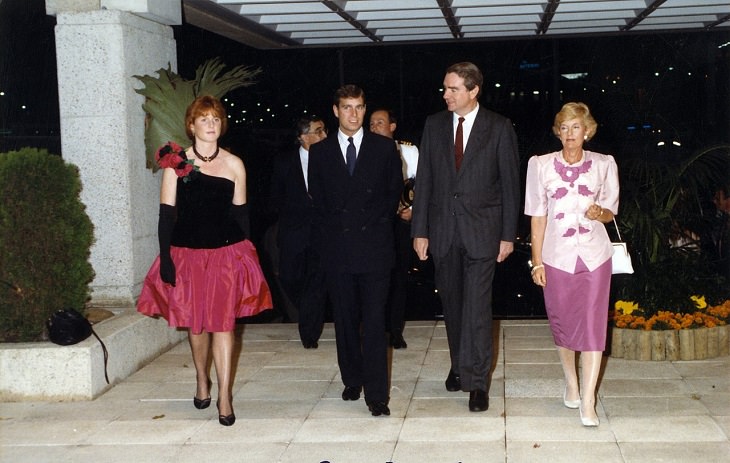 Prince Andrew and Sarah Ferguson, By Queensland State Archives, Wikimedia Commons
Prince Andrew, younger brother of Prince Charles, also had his own rather famous marital troubles. In July of 1986, after a 5-month long engagement, he married a friend from his childhood days, Sarah Margaret Ferguson, after reconnecting in their later years. Andrew seemed quite smitten and even designed the engagement ring himself.
As a lively and energetic person, Sarah was welcomed into the family, and together as Duke and Duchess of York, the couple carried out numerous royal engagements as necessitated. They had two daughters over the next 4 years, Beatrice and Eugenie. Over the next two years, the couple began to drift apart due to the constant travels of the Duke.
After compromising pictures were revealed of the Duchess with other men and tabloid stories emerged, the two became separated in 1992 and finalized their divorce 4 years later in 1996. Time heals all wounds though. The pair now remain good friends and maintain a healthy relationship with both of their daughters.
3. Princess Anne and Mark Phillips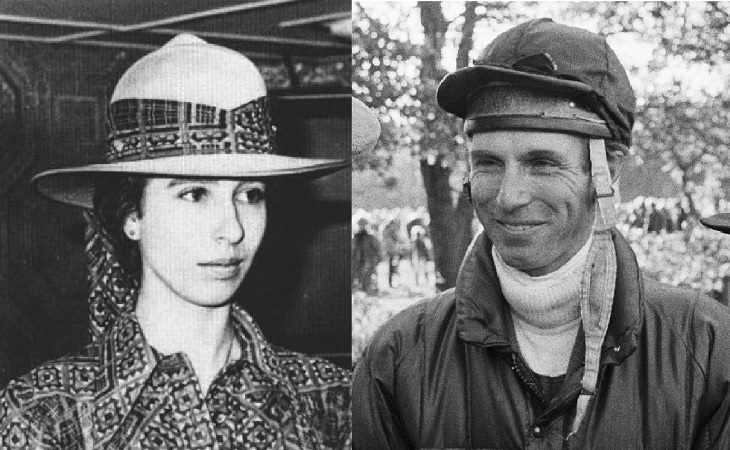 Princess Anne (Left) By U.S. Navy, Wikimedia Commons, and Mark Phillips (Right) By Antonisse, Wikimedia Commons
Princess Anne is the younger sister of Prince Charles and the older sister of Prince Andrew. She met Mark Phillips at a party in 1968 for horse enthusiasts, and 5 years later, the couple was wed in Westminster Abbey in a televised ceremony viewed by approximately 100 million people.
He was then made an acting captain but denied the title of Earl. Princess Anne and Mark Phillips went on to have 2 children, both of whom were born without titles due to their father declining the earldom, and then 4 grandchildren. However, in 1989, the two announced their intention to separate. Rumors had surfaced of major strain between the couple and of romantic involvements with other people.
The two remained separated with shared custody of their kids for 3 years, during which time they announced that they weren't planning on getting divorced. However, in 1992, they completed their divorce proceedings, and Anne married Timothy Laurence, an equerry to the Queen whom she had maintained a relationship with for the past 3 years.
4. Princess Diana and Prince Charles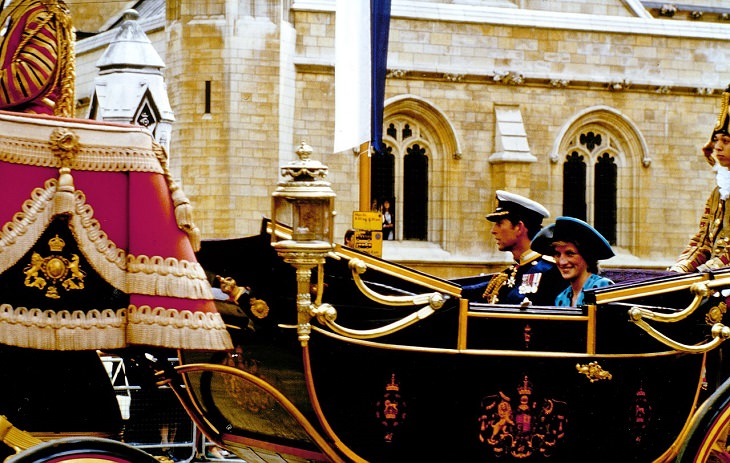 The Prince and Princess of Wales, By Elke Wetzig, Wikimedia Commons
Of the three children of Queen Elizabeth II, perhaps the one with the most infamous marriage and divorce was Prince Charles, the eldest of the three. Diana Frances Spencer was born to British nobility and while she was not an academic, she was talent in the arts of dance and music, as well as athletics. In 1981, after a brief relationship and courtship, she married Prince Charles, the Prince of Wales.
Over the years, her altruism and charitable nature made her extremely popular as the Princess of Wales. However, the marriage between Prince Charles and Princess Diana began to fall apart as the relationship between the two dwindled, partly due to the age difference and incompatibilities, and also due to extramarital affairs entered into by both.
In 1992, the couple announced their separation, by which point both Princes William and Harry had been born. By 1996, the divorce between the two was finalized, and both continued with their respective relationships. Diana carried on with her charity work and activism until her untimely death by car crash one year later.
5. George I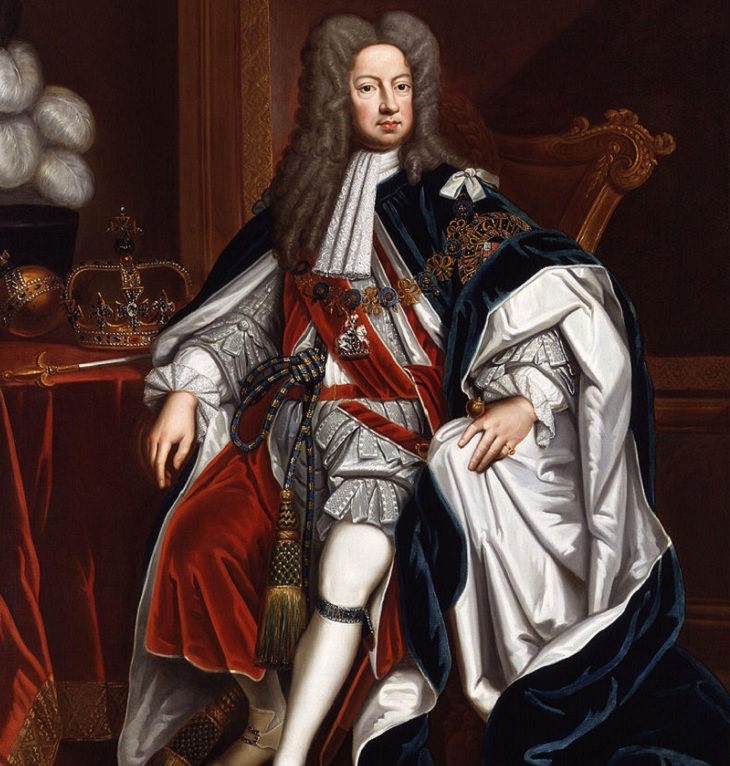 (By Godfrey Kneller, Wikimedia Commons)
Going back to a different era, let's take a look at the older kings and queens of the world.
In 1714, George I was crowned King of Great Britain and Ireland. However, he was wed to Sophia Dorothea nearly 35 years prior to his coronation as King, in 1682. At the time, he was the Elector of Hanover, Germany, and his bride was selected by his mother who deemed the young Sophia to be a suitable partner, despite their age difference and lack of compatibility.
The dislike that King George maintained towards his young bride was no big secret and he would often openly torment her and flaunt his mistresses before her. Naturally, Sophia then began her own an affair with a Swedish count, who treated her kindly, unlike her husband. Now while affairs were an acceptable action for the great Elector, his wife had no such freedoms.
Despite having no true love for his wife, the idea of her having an affair with another man enraged him. Whether this was due to a sense of love for her or simply his wounded ego is still debatable. In 1694, when George was still Elector of Hanover and not yet in line for the crown, he divorced Sophia but didn't stop there. Her punishment for cheating was imprisonment for life.
This man would go on to rule Britain and Ireland. Unfortunately, he wasn't even the worst of the lot. His predecessors could put his cruelty in marriage to shame.
6. Henry VIII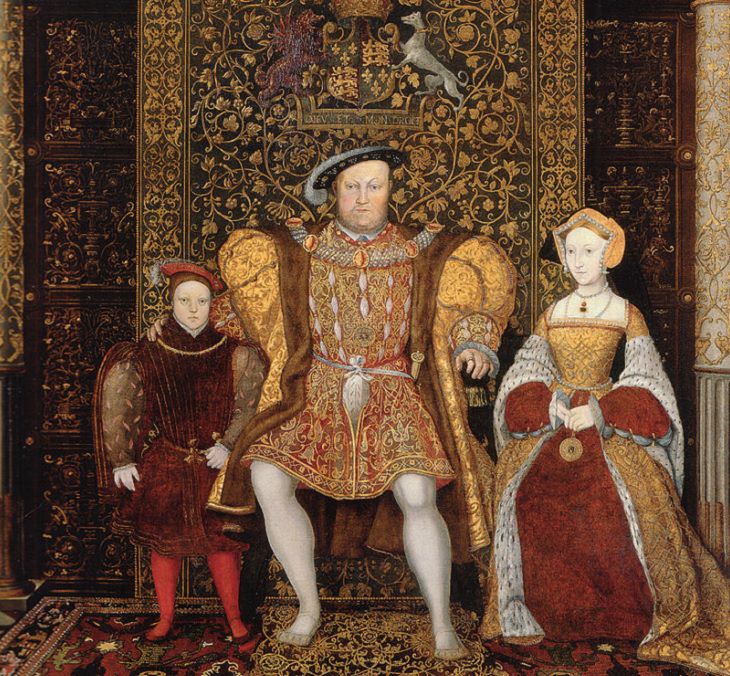 King Henry VIII of England took the crown in 1509 at age 18 and ruled until his death at age 56. Henry gained much notoriety for his uncouth and cruel behavior as a husband. Anne Boleyn, one of the most revered Queens in the history of the British Monarchy, gained much fame for the cruel treatment she received at the hands of her husband, King Henry VIII. Funnily enough, Anne Boleyn was not his first wife, but his second, and she was second to numerous others that also suffered from similarly tragic fates.
As his track record would show, Henry was not destined to enjoy or allow his wives to enjoy any semblance of a happy marriage. In fact, quite the opposite, any woman married to Henry found themselves facing tragedy, loss, suffering or death. Out of the next five wives, he had married, two were killed by him, two were divorced by him, who perhaps got out the easy way, and one perished while giving birth to a child. Even towards the end of his life and after having lost numerous wives, Henry was determined to continue his search for dysfunctional love.
At age 49, while suffering from numerous health conditions, Henry found and promptly married a lovely young lady named Catherine Howard, who was no more than 16 or 17 years old. Naturally, this young lady strayed from her marriage with the King, largely due to their significant age difference and the pressures of having to be Queen to a much older King. After being accused of having an affair with a man named Thomas Culpepper, her husband the king beheaded her in 1542, 2 years after they were wed.
7. Tamar of Georgia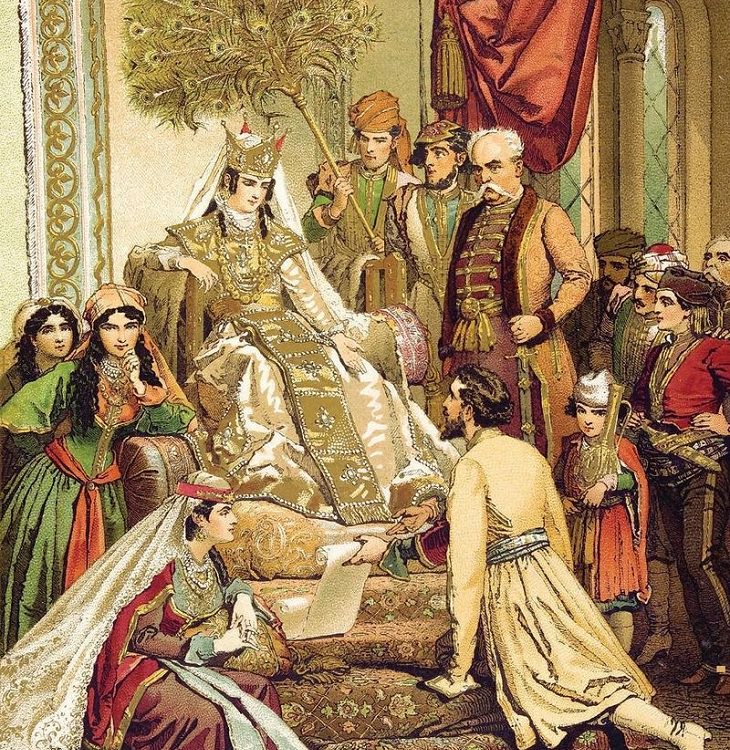 (By Mihály Zichy, Wikimedia Commons)
Queen Tamar of Georgia was a fierce and unique female ruler, in that she was permitted to rule freely at her father's side until his passing in 1184 when Tamar was only 24 years old. As the only child and sole inheritor of her father's throne, she became the Queen and sovereign, much to the displeasure of many of the citizens in her rule. A woman alone was not sufficient to rule, they argued, and a suitable prince must be found to stand by her side.
A man was found, one Yuri Bogolyubsky, and quickly wed to the Queen. Much to the dismay, displeasure, and shock of the citizens, Yuri engaged in numerous illicit affairs, public and private alcohol indulgence and many other unsavory activities. It didn't take long for Queen Tamar and her people to realize that he was very much an unsuitable match for the Queen and the crown.
She annulled the marriage within 2 years of the wedding and banned him from entering the court. He gathered as many of the citizens he could find that would listen to his enraged and insulted rants and attempted to carry out a rebellion against Queen Tamar. It was to no avail as the Queen was a just and strong ruler, and led her people with grace and vitality until her death in 1213.
8. Henry II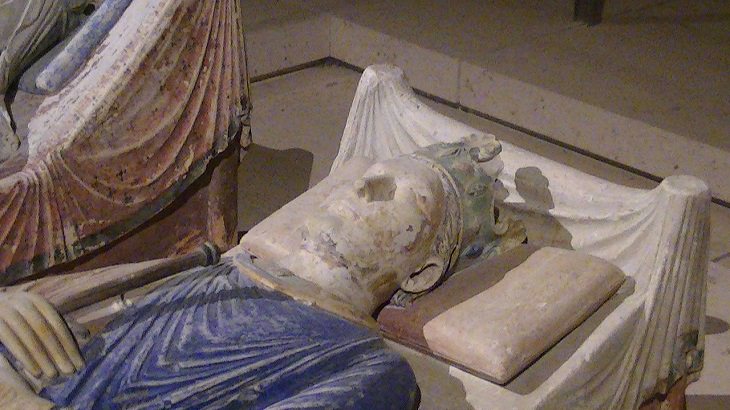 (By Adam Bishop, Wikimedia Commons)
Henry II had a star crossed romance that nobody would have seen coming. At the time when he first met and fell in love with Eleanor of Aquitaine, she was still married to the King of France. In 1152, prior to Henry taking his place on the throne, Eleanor annulled her marriage to her then-husband and she and Henry wed shortly thereafter, with hearts still in their eyes.
However, as years passed, the hearts wore off and Henry became less and less enamored with his wife. 20 years later, Henry was openly bringing his mistresses to court, in blatant disregard of his wife. Not wishing to play the role of the complacent, timid wife, she convinced her sons to lead a rebellion against the king and overthrow him.
Her efforts failed and the king held his throne. For her role in the rebellion, Henry II imprisoned her for what should have been the entirety of her life. However, his passing occurred before hers, and after his death, her sons released their mother from her prison.
Related Articles:
Marriage Saving Tips We All Should Know
Couples That Have Been Married a Very, Very Long Time