There's a roof above your head, and that's one blessing to be thankful for. But if you don't want it to become a pain, you must be diligent with your maintenance work. The average lifespan of a roof is about 30 years, but just like with anything (including our bodies), good upkeep can prolong its life. Common repairs that can be done to the roof include replacing the shingles or fascia, draining standing water, repairing a leak, and replacing the flashing.
Fascia is a long wooden board at the lower edges of a roof. It is the first layer of protection against the elements. Roof flashings are somewhat like gutters, they are installed where two opposing surfaces meet to direct water away. Here are the five most common roofings, their advantages and disadvantages, and a maintenance timeline.
Asphalt Shingles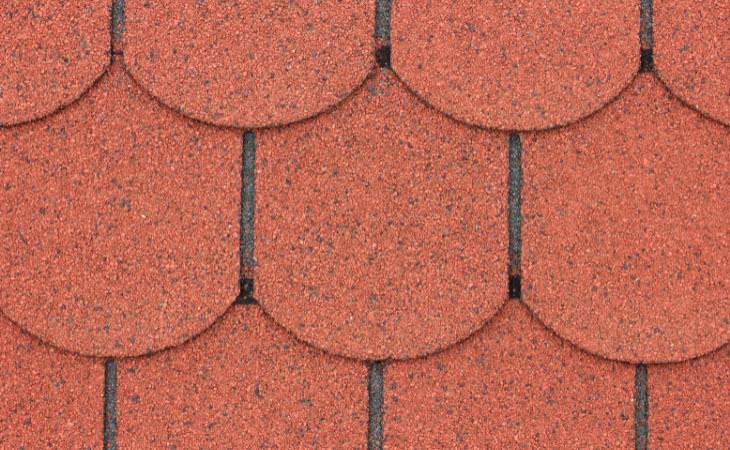 Economical and easy to install.

Durable and relatively inexpensive.

Wide variety of colors and styles.

Suitability for a wide range of temperatures.

Reliable waterproofing.
Dark asphalt shingles are prone to fading and tend to exhibit inconsistencies in color.

Algae can cause black marks on a roof. There are algae-resistant shingles that contain copper granules that can help prevent new growth.
Ceramic Roof Tiles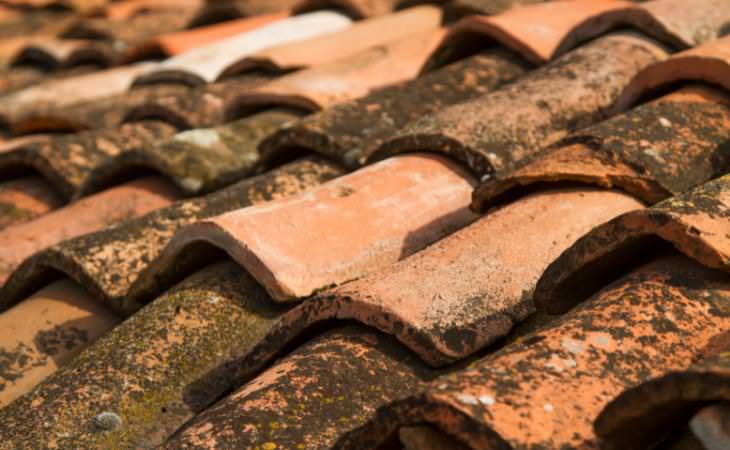 Pros:
Generally durable.

Add character.

Resistant to fading.

Fireproof.

Quality tiles should last 50 to 70 years.

Overlapping keeps out rainwater
Prone to erosion under fluctuating weather.

Fragile to high winds.

Easily break when you step on them.
Slate Shingles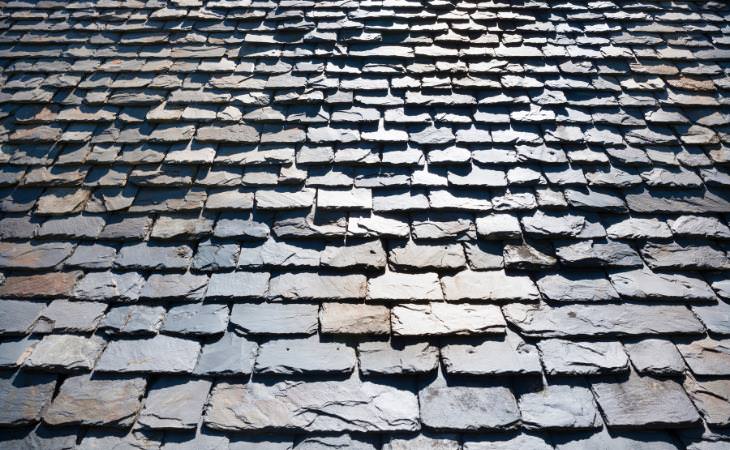 Are heavyweight and costly.

Expertise needed for installation.

Easily broken underfoot, complicating gutter cleaning and rooftop maintenance.
Wood Shakes and Cedar Shingles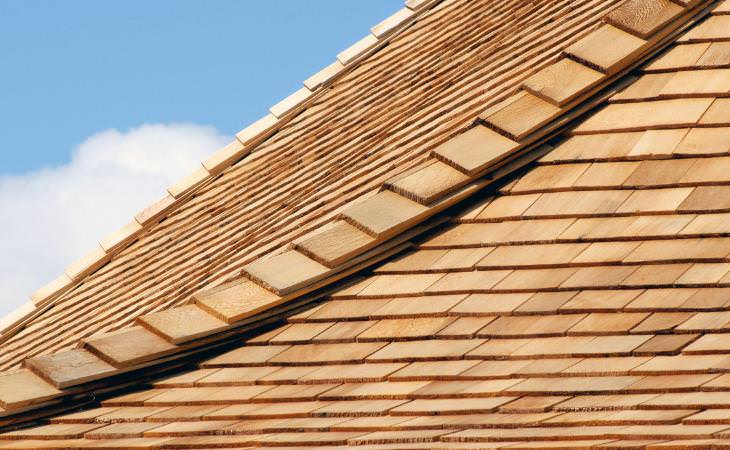 Reliable in any climate.

Resist UV damage.

Can withstand harsh weather conditions

Eco-friendly roofing choice

A lifespan of around 30 years or more.

Natural insulator.
Difficult to install.

Expensive.
Metal Roofing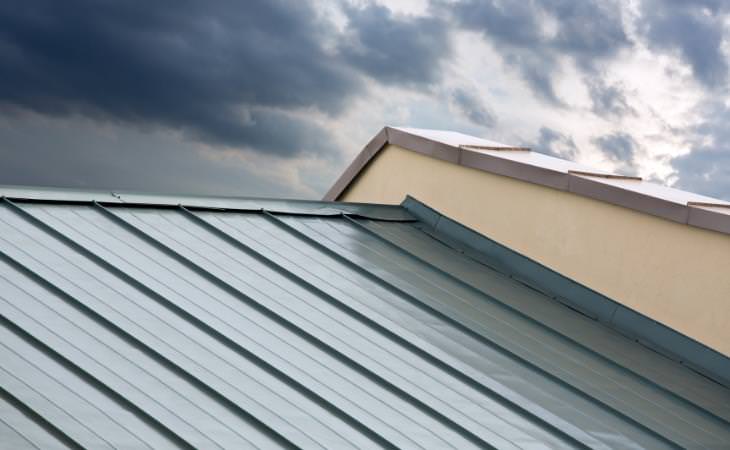 Low maintenance.

Lightweight.

Environmentally friendly.

Repainting is an option for loss of shine as long as the roof's structural integrity is in good shape.

Not as loud as you might think.
Periodical Maintenance Timeline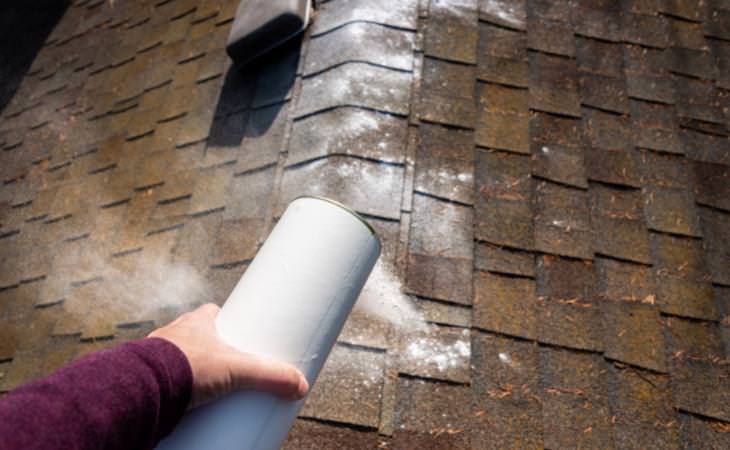 These scheduled conservation actions will work for any type of roofing.
September-November, Fall Season
Hurry up and finish the last grand repairs that were made during summer.

Clean the gutters.

Apply moss killer (as seen in the picture above).

Manually remove big debris like leaves and branches.

Sweep away any leftover dirt. Do not power or pressure clean as this erodes the surface of roof tiles.

Minor repairs like fixing the flashing should happen now

Inspect the line of shingles at the very peak of the house.
December-March, Winter Season
Do not climb on the roof during winter. If major repairs are needed, call your experts.

Clear ice dams. This video has a nice easy tip for that:
April to August, Spring, and Summer
Heavy-duty repairs should take place now: adding solar tubes, skylights, repairing the chimney, and replacing gutters.

Clear out gutters and debris.

Replace damaged shingles and repair the flashing.

If needed, now is also the time for full roof replacement.
Flat Roofs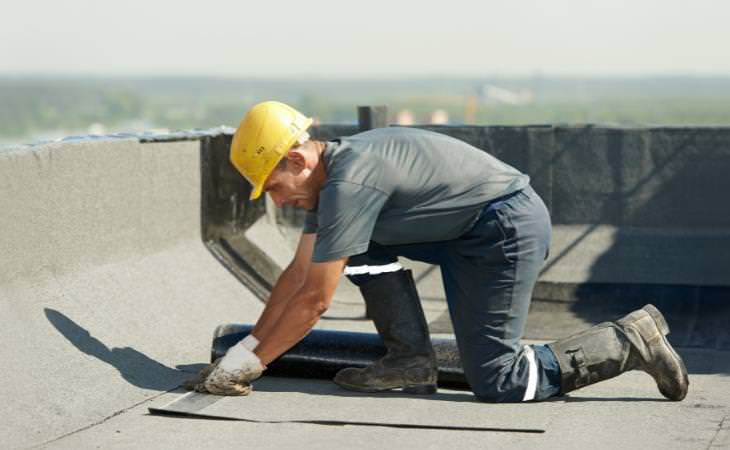 If your roof is flat, here is what you should know. Standing water and damaged flashing can be causes for leaks in flat roofs as well. A damaged opening in your roof or damage to the membrane of the roof can lead to leaks. Openings in the roof for drains, pipes, and vents have to be secured so they remain watertight.
The roof membrane can be damaged by the elements: it can crack or blister but if you catch it early enough you can repair the specific damaged area instead of replacing the entire membrane, which will also be inevitable in due time.
Periodical inspections are key.
Have a safe storm season!