Having to make do with a small living space, not enough storage room, or simply having too many things lying around is something we all faced at some point in life. Such cases can be frustrating, but with a bit of creativity and resourcefulness, some pretty nifty solutions can be found. The photos below prove it - from sticking jars on the roof of the garage to creating makeshift nooks to prevent clutter, these people sure came up with some interesting home solutions.
1. The perfect closet hideout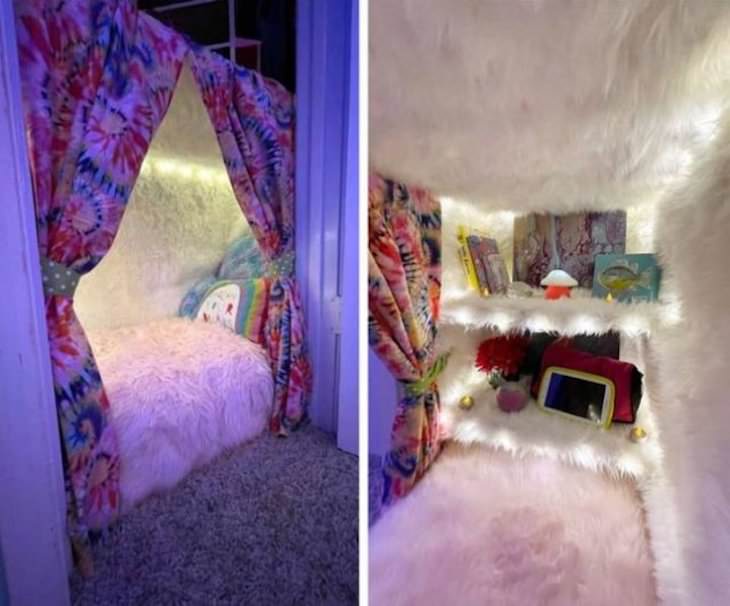 2. This spinning tray makes it so much easier to access product in the back of the fridge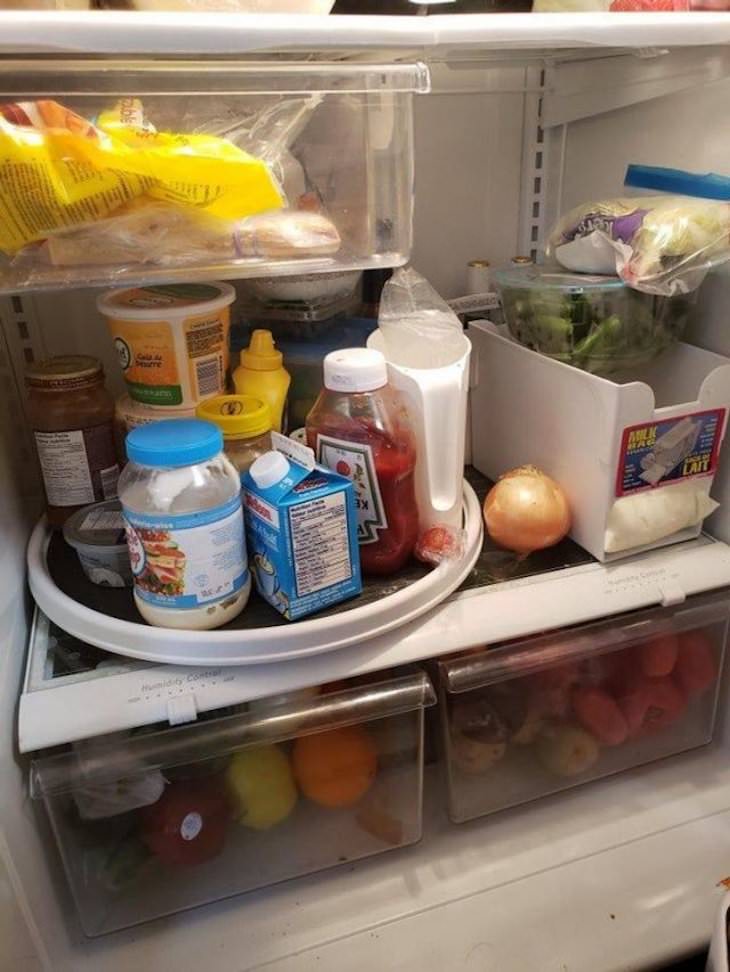 3. A cozy sleeping spot that doesn't take up any extra space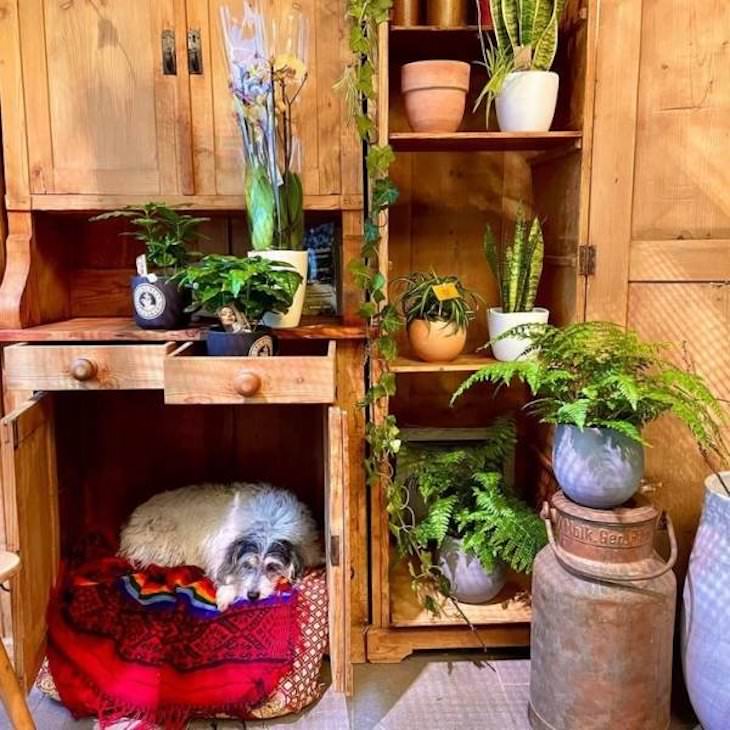 Related: Easy and Clever Life Hacks for Organizing Your Home
4. If you have a small bathroom with limited shelving, buy 2 shower curtain rods that create more room for your needs!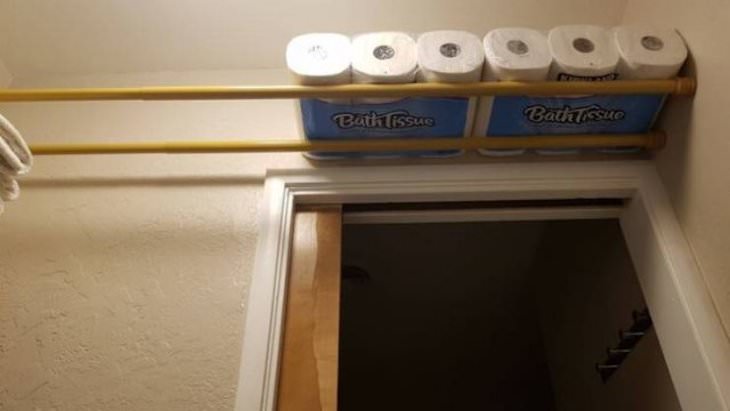 5. Keep your bulky cleaning items off the floor and out of a closet using command hooks - easily accessible yet out of the way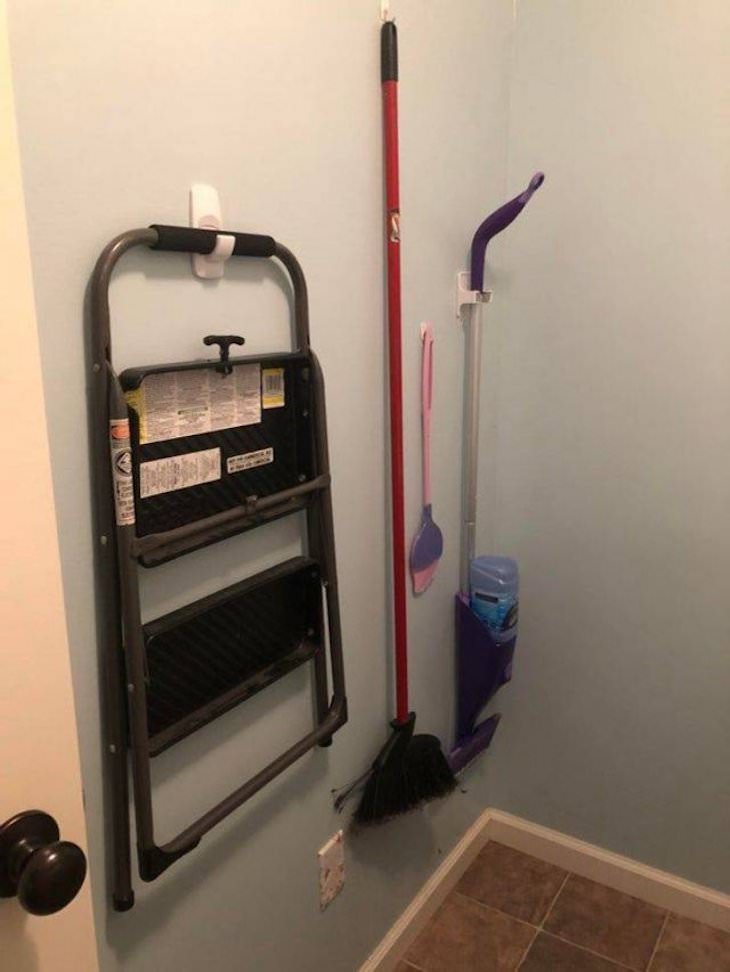 6. A nifty way to organize knives instead of stacking them in an uneven pile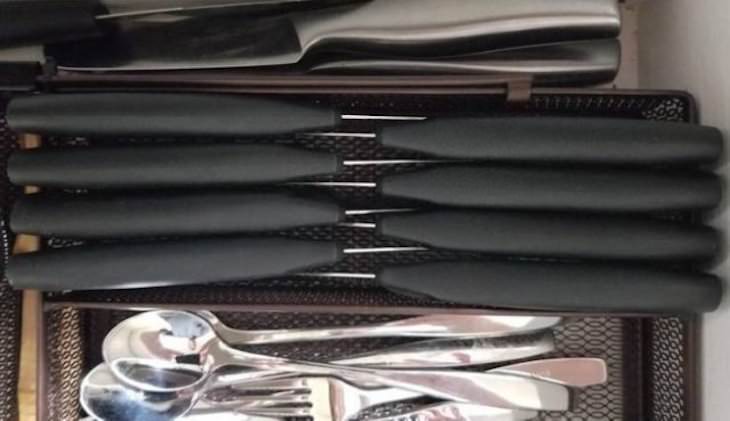 Related: Don't Let Kitchen Space Go to Waste
7. "I got tired of my hair accessories being strung about all over the house. Now everything is together in one place."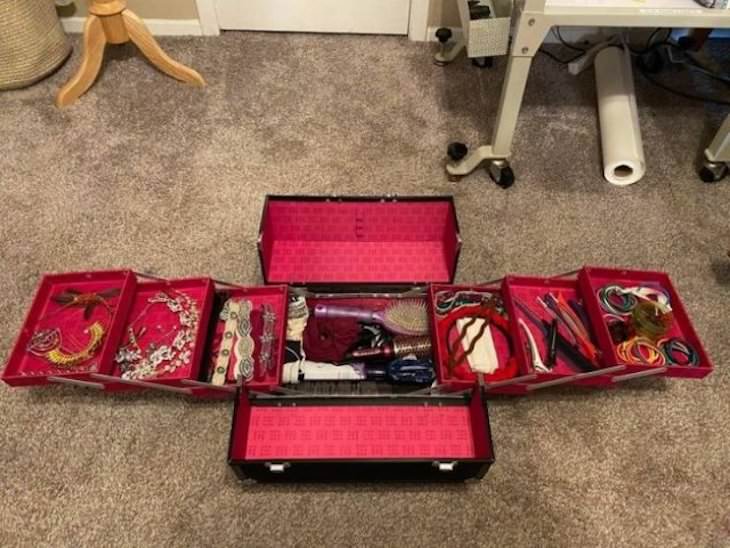 8. If you feel your spices are taking up too much space on the counter, building a small shelf is both handy and aesthetic
Related: Organizing Hacks You'll Actually Use
9. Let's admit it, no one is sure how to store these spice bags efficiently. All you need for this creative solution is a glue gun and some chip clips.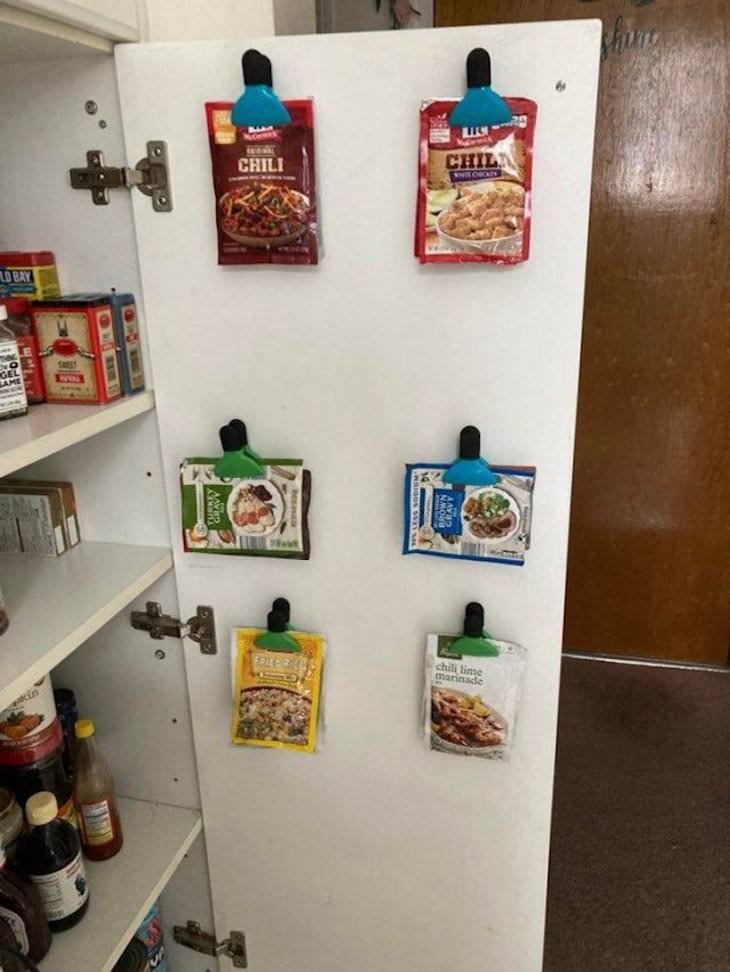 10. "My dad, using every square inch of our small garage for his workshop, has a bunch of old jam jars with their lids screwed onto the ceiling for storage."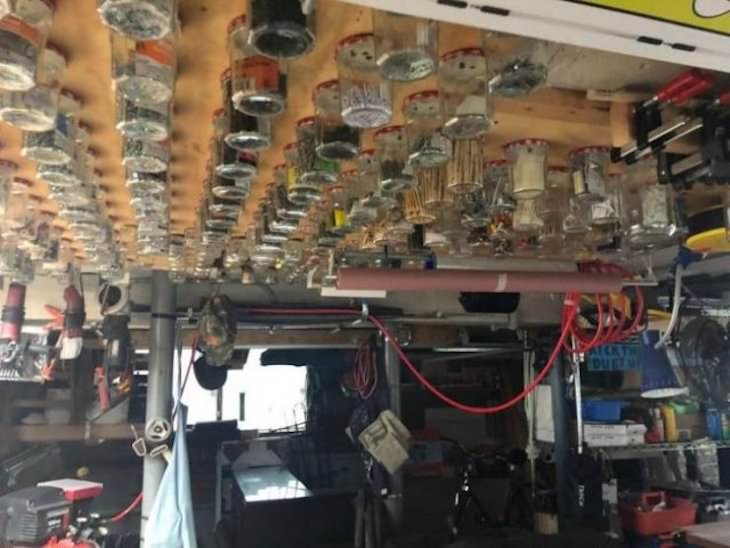 11. Another easy DIY hanging solution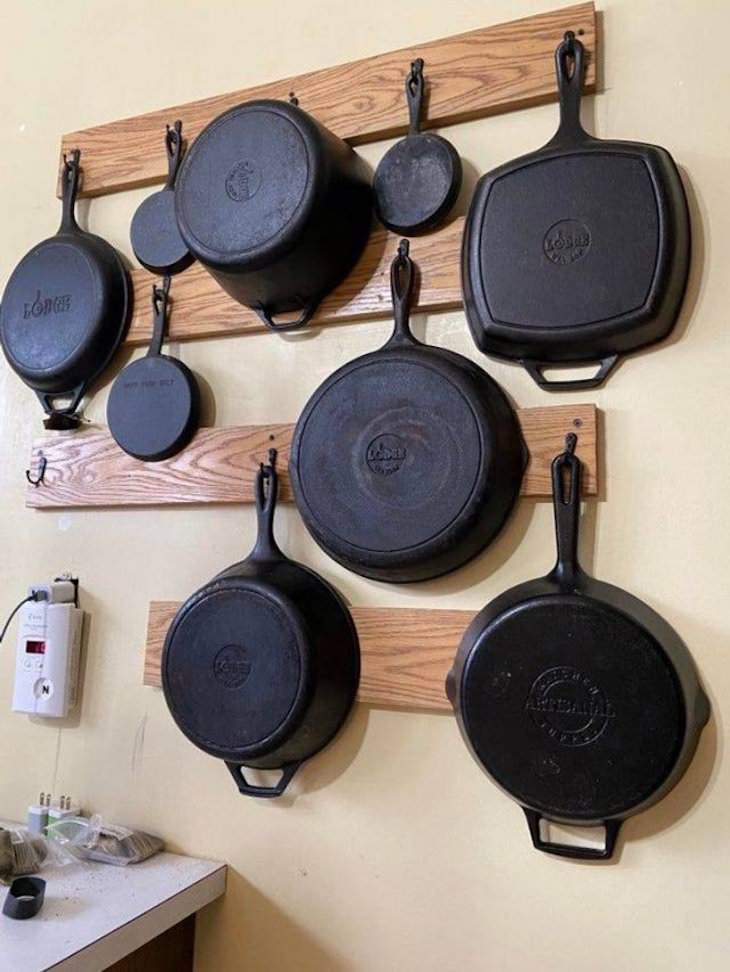 12. "My son's mom lives in a 1-bedroom apartment and asked if I could build a bed for when he spends the night with her that wouldn't take up a lot of room in her small space. I'm really proud of how it came out."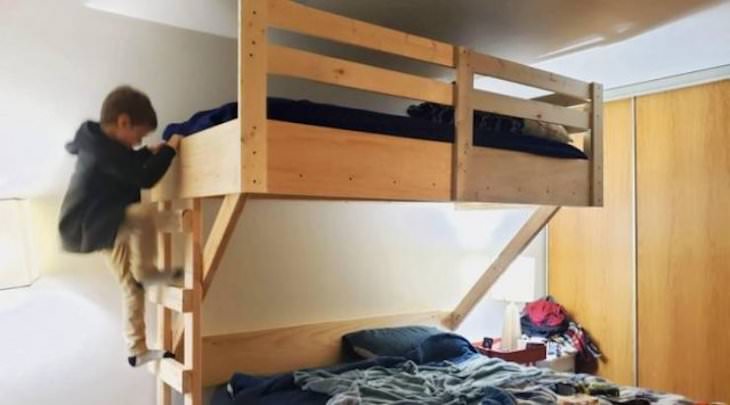 13. A small home doesn't have to mean you need to give up houseplants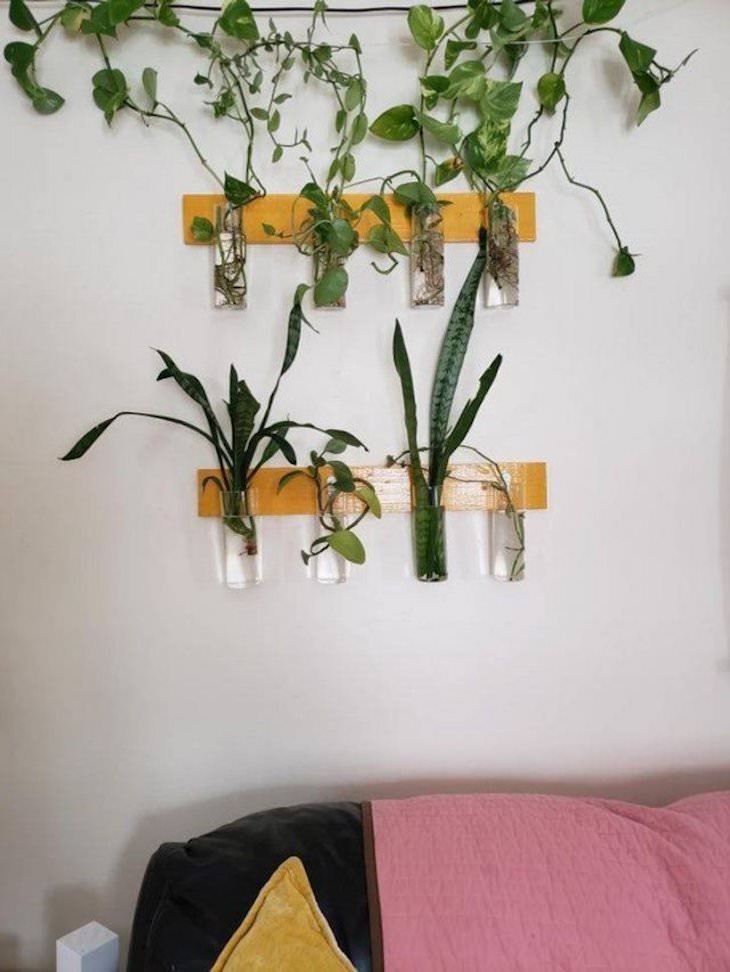 14. Sometimes bookshelves work best in the bathroom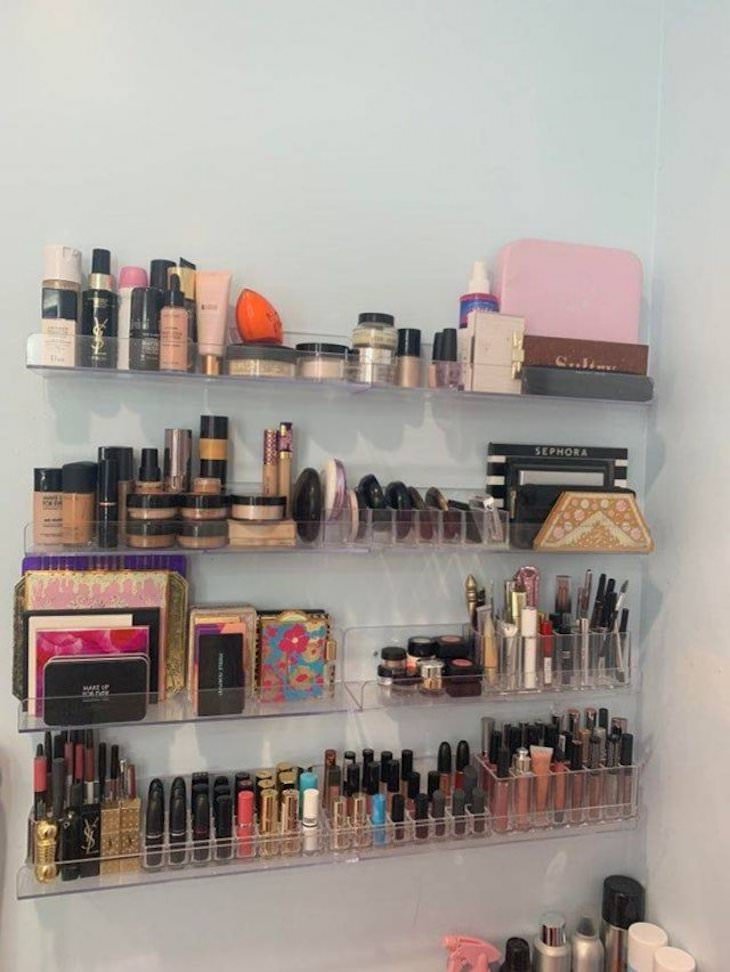 Source of images: Acid Cow
Share these creative solutions with others!