Sneak some spinach into the kids' weekly dose of Mac 'n Cheese. We're huge fans of spinach not only because it's a great source of iron, but also because it's so forgiving. Seems that you just can't overcook it. You can top this bowl with pine nuts and pepper flakes for enhanced flavors.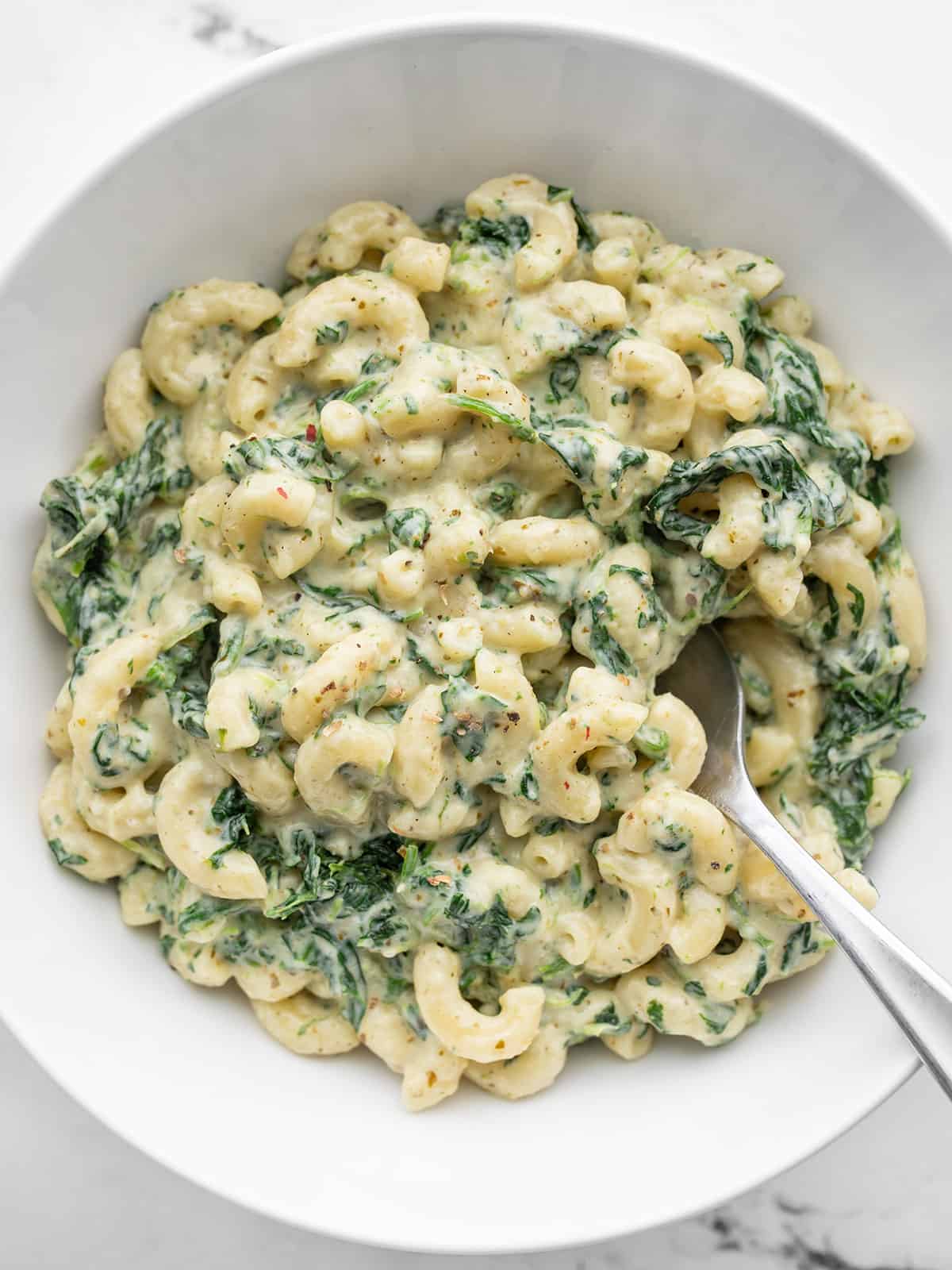 Ingredients for Pesto Mac With Spinach:
Method of preparing the Pesto Mac With Spinach:
Thaw the spinach at room temperature. Squeeze out the excess water and set the spinach aside. Cook the macaroni.

Add the butter and flour to a small saucepot over medium heat until it forms a creamy paste. Keep stirring for one more minute.

Whisk the milk into the butter and flour. Let it come up to a simmer while you whisk. After it reaches a simmer, the sauce will begin to thicken. Now remove the sauce from the heat.

Whisk the Parmesan and pesto into the sauce until smooth. Season it well with salt and freshly cracked pepper. Return the cooked and drained pasta to the large pot after turning the heat off. Add the thawed spinach and pour the sauce over top. Stir until everything is combined. Serve warm.
Source: BudgetBytes