Healthy, nutritious, full of different textures and simply delish. This dish is a fancy-up to your boring old pasta, and can be served on any table, starting from casual lunch for the kids to the shimmering Christmas dinner table.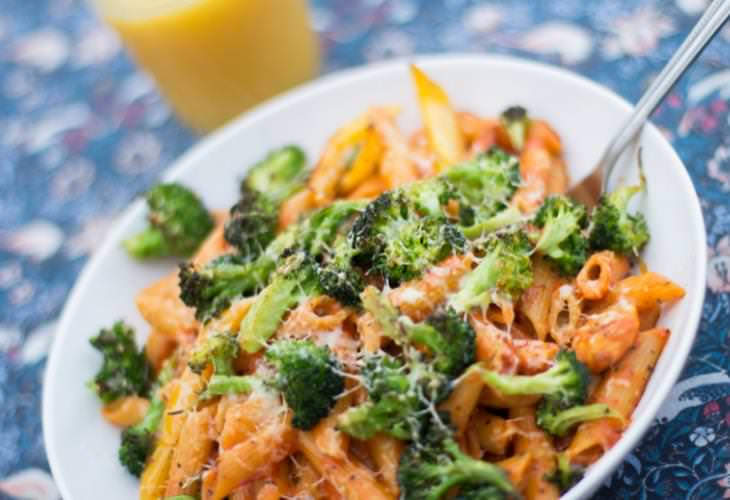 Ingredients for roasted pepper hummus:
Method of preparing the pasta:
Cook the pasta and save 1/2 cup of the water.

Process all hummus ingredients until smooth in a blender, food processor, or with a wand blender.

Fry the broccoli in oil until tender and add the pasta sauce, pasta water, and some salt to taste.

Stir in hummus and cream until sauce is warm.

Add the pasta and toss to coat. Serve and top with Parmesan.
Source: todaysparent/downshiftology