Everyone needs a go-to recipe for a favorite loaf of fresh and tasty bread, and what could be better than some delicious banana bread? What makes the following recipe even better is that you don't need a special mixer, or anything fancy. All you need are two bowls, a spoon, your ingredients, and a loaf pan to bake it all in.
Prep Time
1 hour and 15 minutes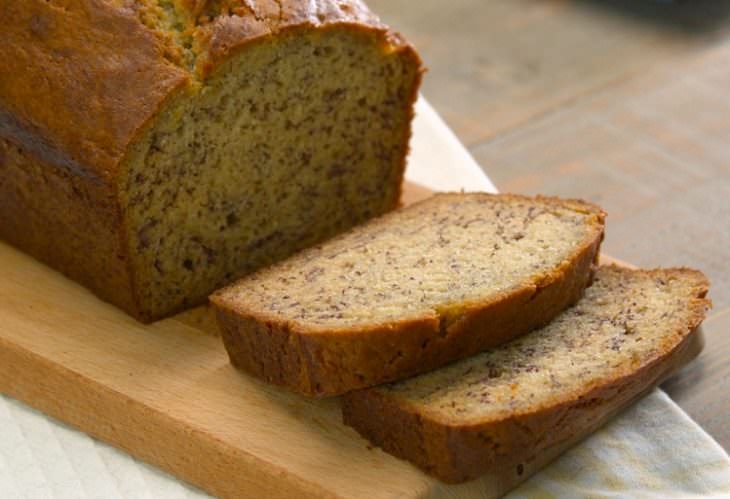 Ingredients for Banana Bread:
Method of preparing the Banana Bread:
Preheat the oven to 350°F/170°C. Grease a loaf pan and set it aside.

In a large bowl, mix together the flour, sugar, salt, and baking soda.

In a medium bowl, mash the bananas using a fork. Stir in the sour cream, melted butter, eggs, and vanilla. Add these wet ingredients to the dry ingredients, and mix until blended.

Pour the batter into the prepared loaf pan and bake for 60 minutes or until a toothpick inserted into the center comes out clean.

For a glossier finish, spread some butter over the top of the loaf while it's still warm. Allow cooling for about 15-20 minutes before serving.
Source: Tiphero