This salmon recipe has a delicious blend of lemon zest, smoked paprika, and fresh dill. The fish is extremely tender and is bursting with a variety of flavors. This savory dish will make for a delightful dinner. Letting the fish sit in the brine and cooking it slowly will prevent the white residue you sometimes get with salmon. This white substance is harmless- it is nothing but a protein called albumin (we have it in our blood too!), which you can ingest worry-free. But some people find it not so kind on the eyes. The brine helps break up the protein, resulting in a lush, pink salmon.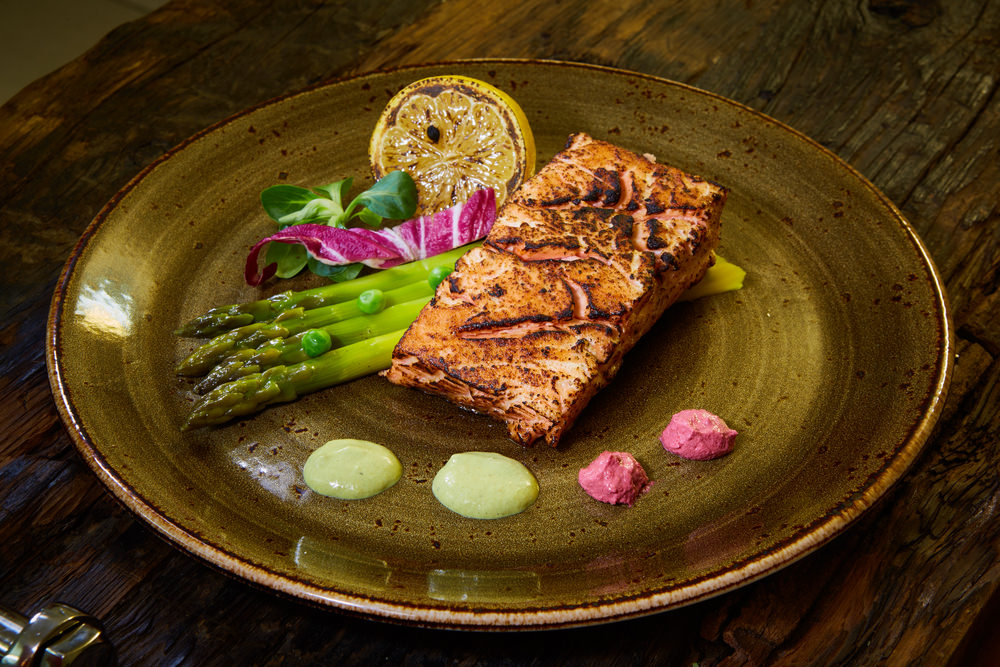 Ingredients for Slow-Cooked Salmon:
Method of preparing the Slow-Cooked Salmon:
Mix all ingredients apart from the fish and oil, pat the fillets dry, and coat them with the rub. Don't forget the lemon juice and zest. Let sit in the brine for an hour or overnight in the fridge.

Pour the olive oil into a large skillet. Now add the salmon fillets. Cook the salmon for 20 to 25 minutes on low heat. Keep the temperature at 140°F (60°C). The salmon should be relatively firm to the touch by the end. It's sides should be completely opaque, but the top should be bright pink.

Remove the salmon with a spatula and move it to a paper-towel-lined plate. Once the excess oil has drained off, move it to a dinner plate. Serve immediately.