Lamb leg steaks are a cheaper alternative to best end or a loin of lamb, and when they are cooked sous vide (under vacuum) they are just as tender and flavorsome. Marinating the lamb before cooking will also help to enhance the flavor - the longer it is marinated for, the more pronounced it will be.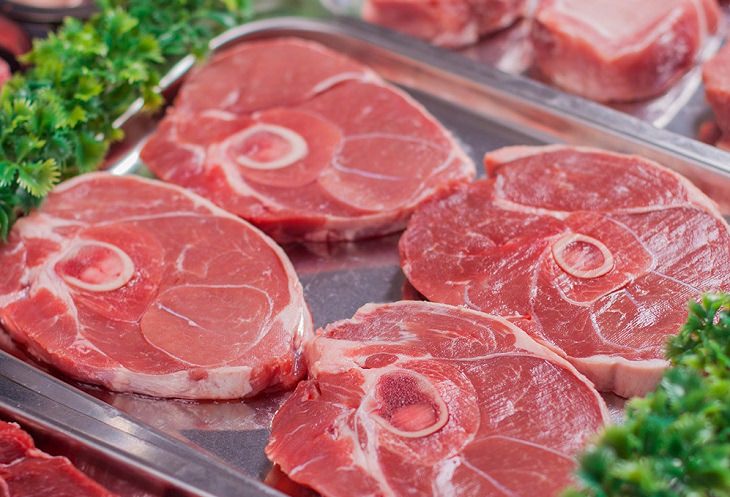 Lamb Leg Steaks Sous Vide
Ingredients
• 4 lamb leg steaks, each 200g
• 150ml of olive oil
• 1 sprig of rosemary
• 1 sprig of thyme
• Bay leaf
• 4 garlic cloves, crushed
Method
1. Preheat the water bath to 56°C.
2. Mix together 100ml of the olive oil with the garlic, herbs, and salt and rub into the lamb leg steaks.
3. Leave to marinade for at least 1 hour. Up to 4 hours is preferable though.
4. Place the steaks in a single layer in a vacuum bag with the remaining 50ml olive oil and seal under pressure.
5. Place the bag in the preheated water bath to cook for 8 hours at 56°C for medium rare or 6 hours at 62°C for medium.
6. Remove the lamb from the bag and dry using kitchen paper
7. To serve, chargrill the lamb steaks on a barbeque or sear in a very hot frying pan until browned.

Source: greatbritishchefs