This month is Breast Cancer awareness month. Breast cancer is one of the worst enemies of women (and also some men) living today. With recent advances, the fight against breast cancer has never been stronger, and part of that is making sure that we the public are well aware of the facts and self exams that we should know and can perform, to provide early detection. The earlier the detection, the better the chances and the less traumatic the side effects to the body.
We will be bringing you these helpful infographics from time to time, which we recommend to share among your female friends to print and remember the important facts that may one day save one of them from this horrible disease.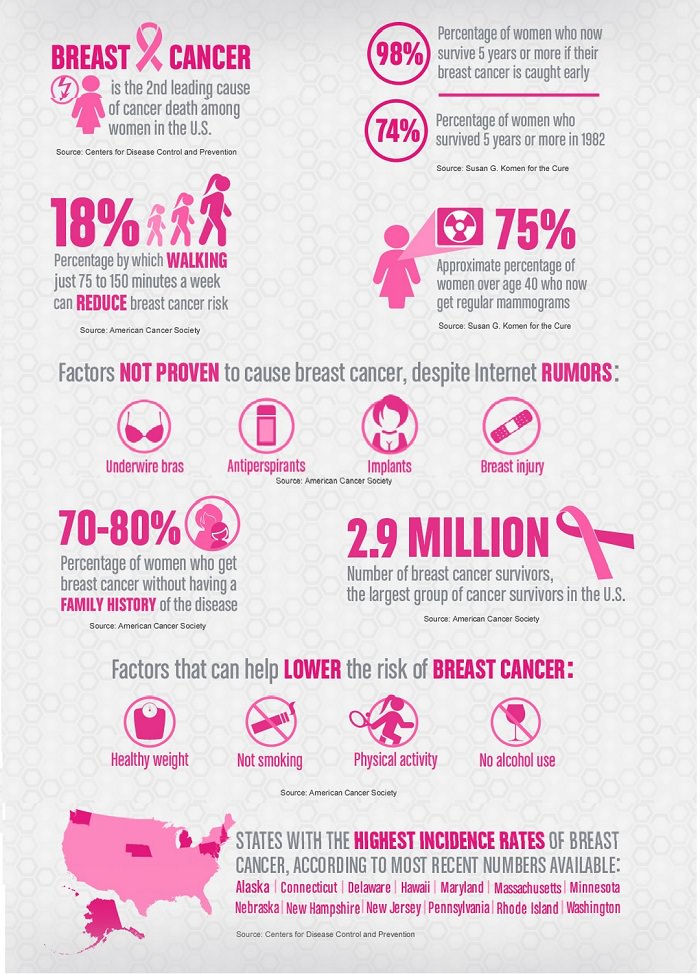 How much time do we spend (in hours) a year doing various activities? You only need ONE HOUR a year to check yourself for breast cancer! Check out below to see what you need to be checking.