The northernmost and southernmost regions of our beautiful planet are special places for many reasons. But the natural phenomenon, the dance of colors in the sky, to which we want to bring your attention today is the stunning aurora. Admire 12 breathtaking winning photos from the annual Northern Lights Photographer of the Year competition.
"For the Northern Lights" by Aleksey R., taken in

Teriberka, Kolsky District of Murmansk Oblast, Russia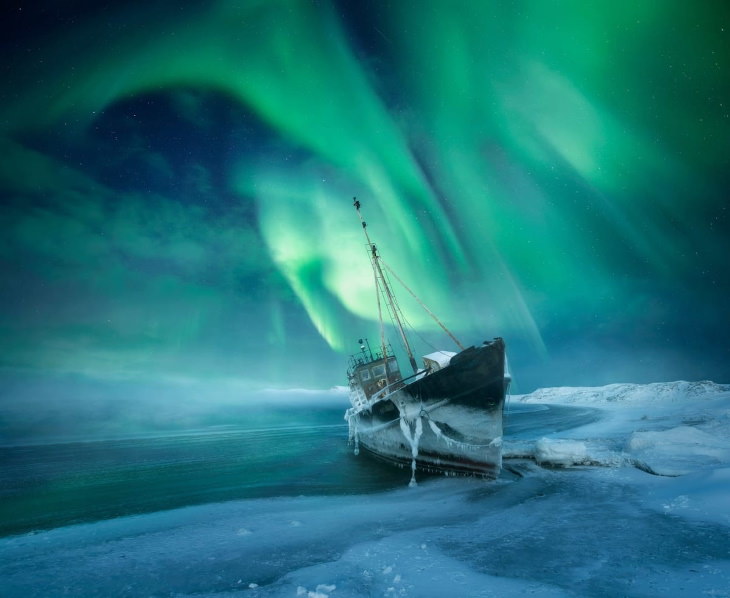 You may use the terms Northern Lights or Aurora Borealis to describe this natural light display. However, these terms are somewhat confusing because aurorae also appear in the Southern Hemisphere, which is why the common term used to represent this breathtaking natural phenomenon today is Aurora Polaris.
"Polar-snow monsters" by Sergey Korolev, taken on the

Kola Peninsula, Russia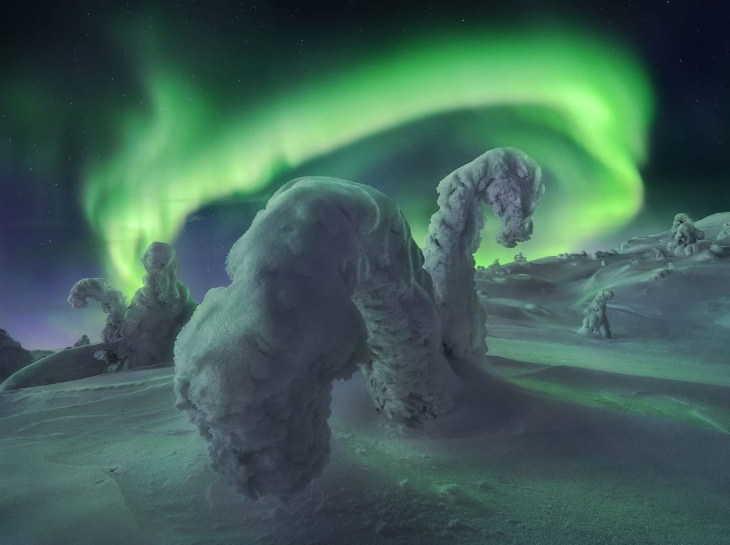 Given that aurorae are only visible in the polar regions, where temperatures are rather extreme, few of us get to see an aurora in person. This is where photographers come in, traveling to the northernmost regions of Iceland, Russia, and Alaska and the southernmost reaches of Australia to capture the rare beauty of landscapes illuminated by an aurora.
"Tranquil" by Larryn Rae, taken at

Lake Tekapo, New Zealand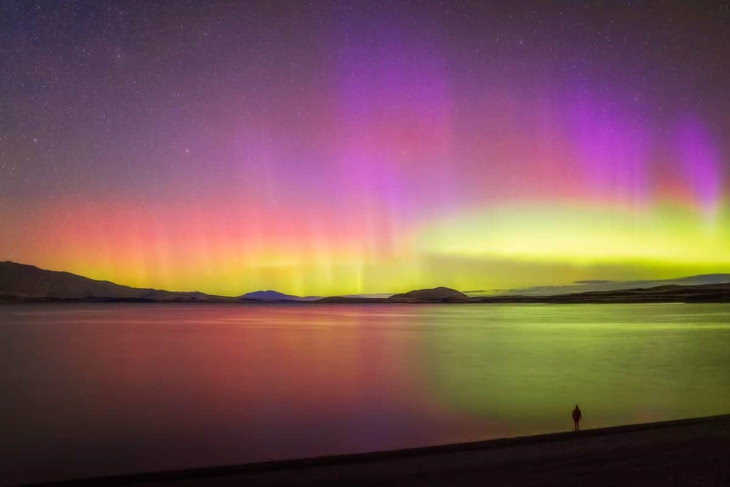 Every year, photographer Dan Zafra, from the website Capture the Atlas, picks 25 of the year's best photos of Aurora Polaris. The gallery is full of terrific photos captured in various locations around the world, representing not only the variety of landscapes where the phenomenon occurs but also the multitude of hues an aurora can consist of.
For instance, this year's winning photo features a green-pink aurora that appeared near Lake Tekapo in New Zealand as well as a classic green aurora above the active Geldingadalir volcano in Iceland. Take a look at 12 of our top picks from this year's competition, and go over to the Northern Lights Photographer of the Year Webpage to view the remaining winners, as well as the stories behind each photo.
"Nature & Landscape photographer" by Agnieszka Mrowka, taken in

Iceland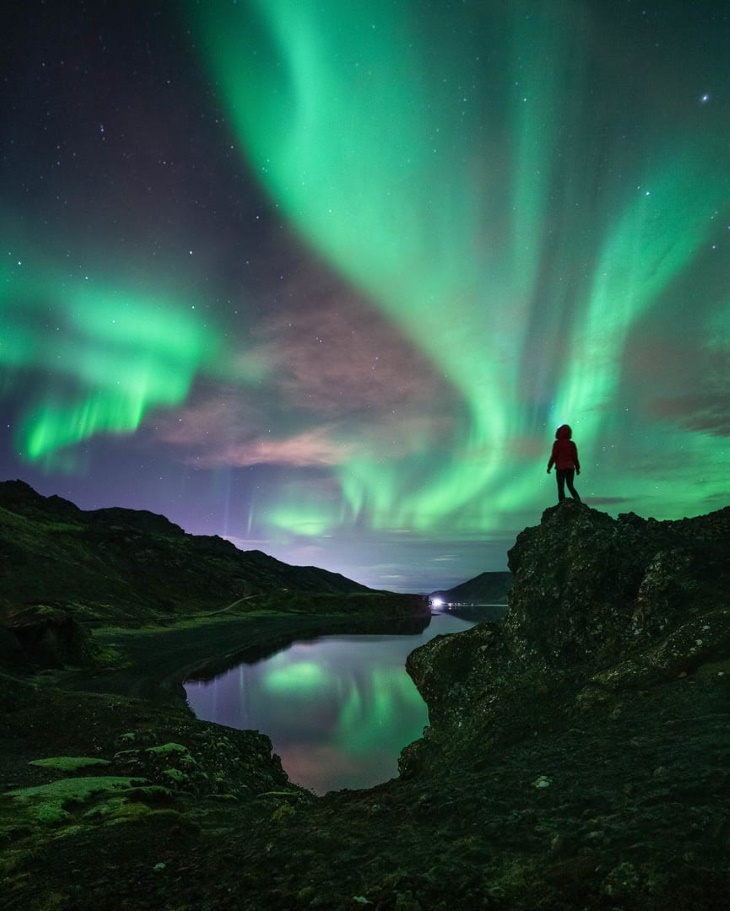 "The Northern Lights cathedral" by Frøydis Dalheim, taken in

Senja, Northern Norway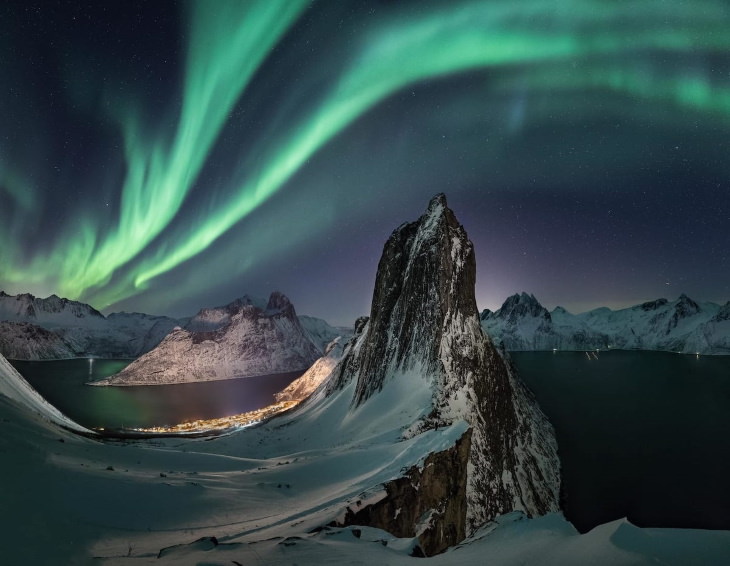 "Aurora Australis" by David Oldenhof, taken in

Tasmania, Australia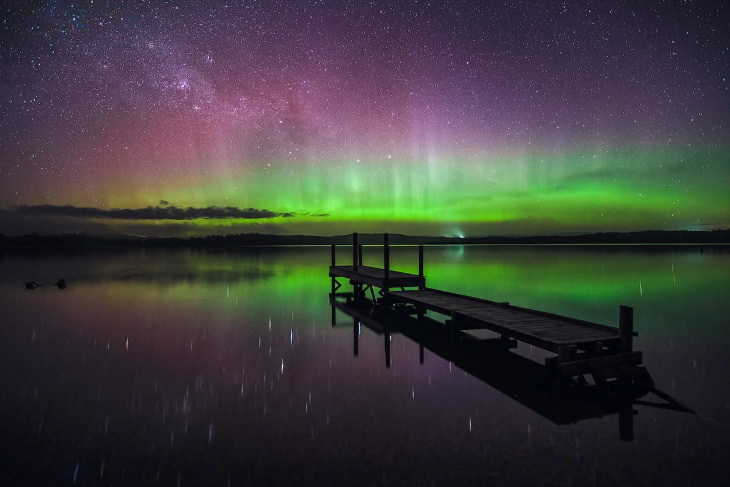 "The aurora cave" by Giulio Cobianchi, taken on the

Lofoten Islands, Norway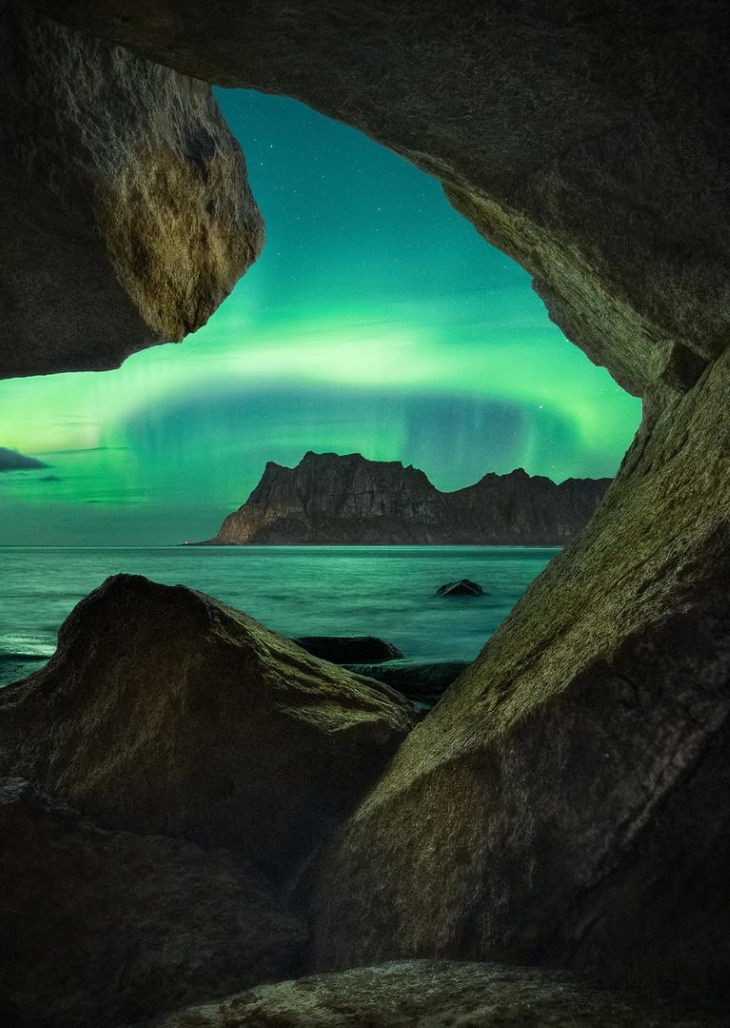 "Spectrum" by Stefan Liebermann, taken at

Vestrahorn, Iceland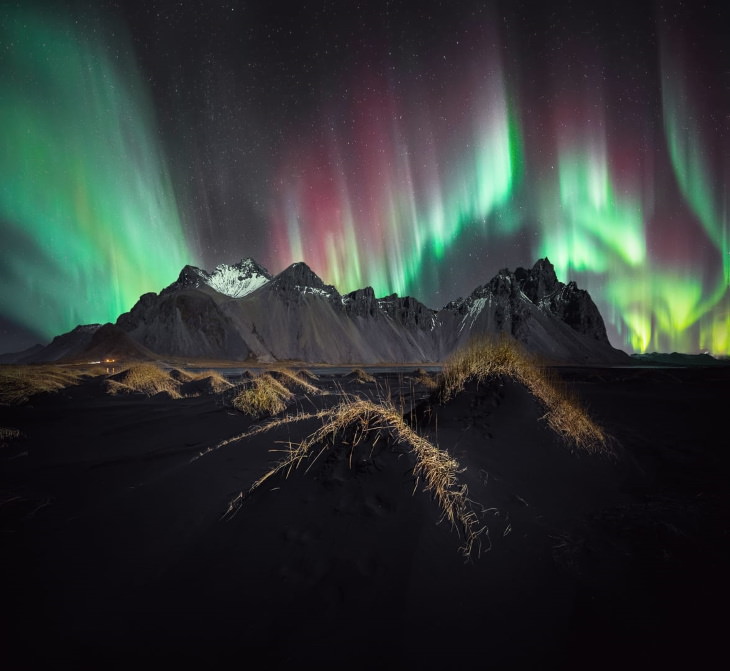 "Volcanic Aurora Borealis" by Jeroen Van Nieuwenhove, taken in

Geldingadalir, Iceland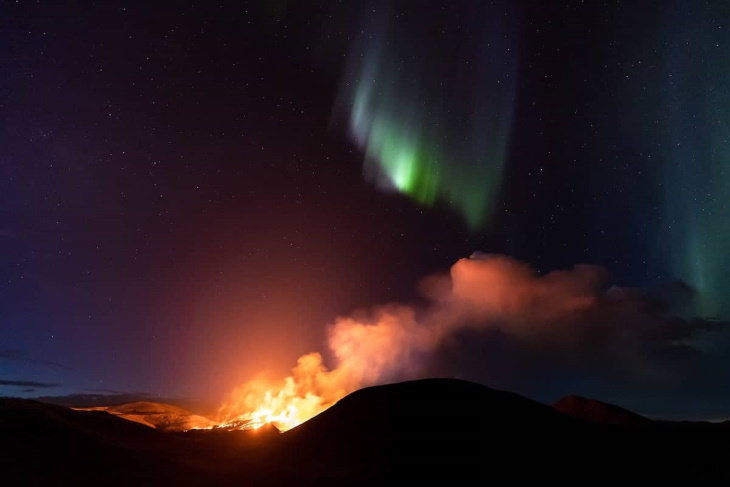 "When the stars align" by Joshua Snow, taken at

Tombstone Territorial Park, Yukon, Canada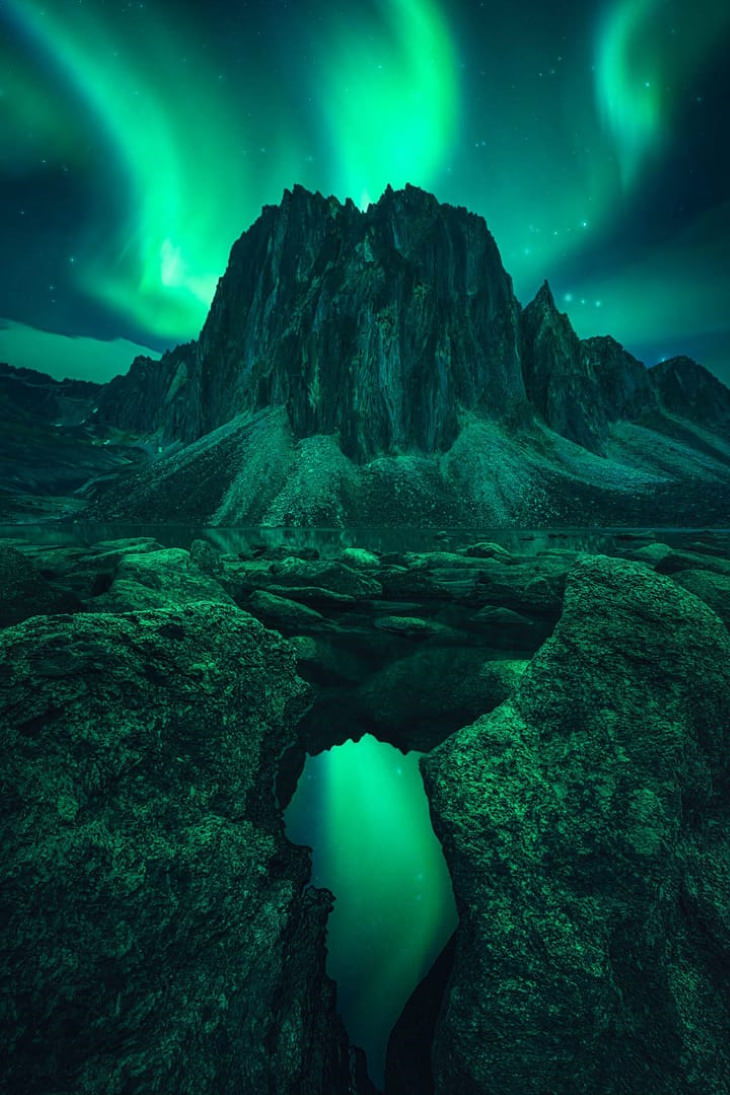 "Santa's Cabin" by Olli Sorvari, taken in

Levi, Finland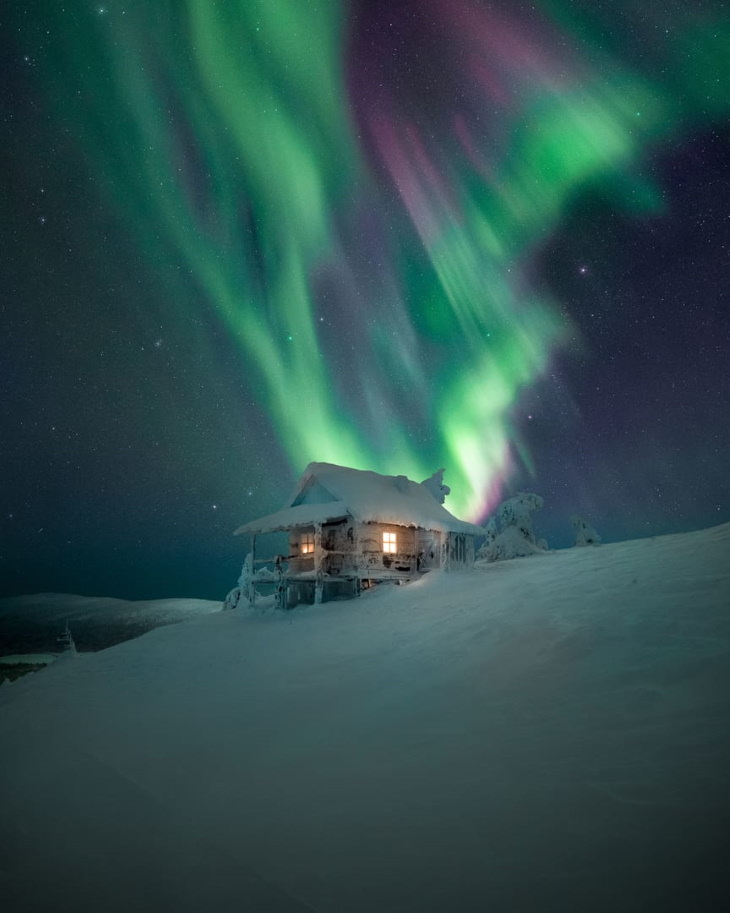 "Aurora Sherbet in the Apostles" by Marybeth Kiczenski, taken in

Bayfield, Wisconsin, USA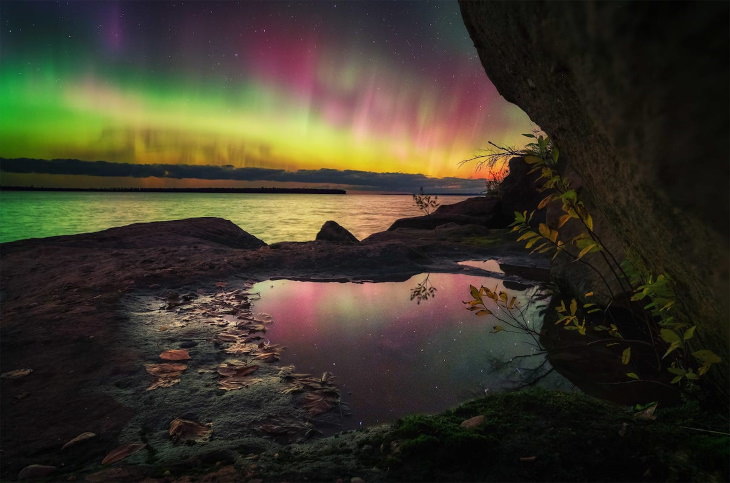 Share these stunning photos with everyone who loves nature and art!
H/T: My Modern Met